»
Top 40 Best Mel Gibson Movies Of All Time
Bijesh-Updated Feb 11, 2023
---
This American-born Australian barely needs an introduction. Aside from his illustrious career as an actor, Mel Gibson has also courted his share of controversy over the years.
But we're only going to talk about all the amazing movies he's done. Also a capable producer and talented director, there is more to Mel Gibson than meets the eye.
Which Mel Gibson movie is your favorite? And do any of these titles make you feel nostalgic? Without delay, let's dive right into the movie productions that made Mel Gibson a household name.
40. What Women Want (2000)
Playing an arrogant and chauvinistic advertising executive, Mel Gibson's Nick Marshall met with an accident that saw him waking up one day to discover he could hear what women were thinking.
While at first, he misused the power, Nick soon learned that women were more deserving of respect than he'd believed up to that point.
This enthralling fantasy rom-com also starred amazing artists like Helen Hunt, Marisa Tomei, Alan Alda, Lauren Holly, Judy Greer, Sarah Paulson, Diana Maria Riva, Loretta Devine, Eric Balfour, Ashley Johnson, and Mark Feuerstein.
39. Panama (2022)
Based on true events and set in 1989 Panama, an ex-Marine was sent undercover by his former commander Stark, played by Mel Gibson.
A high-value deal was at stake and it was up to Cole Hauser's Becker to come through. Despite assassins, local civil wars, and femmes fatales, Stark supported Becker in any way he could to see that his Marine returned home in one piece after a job well done.
Though the movie was not well received by audiences, it had its moments regardless. Other notable artists who were part of this production included Mauricio Hénao, Kiara Liz, Charlie Weber, Kate Katzman, Jackie Cruz, Néstor Rodulfo, and Victor Turpin.
38. The Patriot (2000)
One of Gibson's most acclaimed roles came in this remarkable movie that saw a humble farmer named Benjamin Martin leading the Colonial Militia during the American Revolution.
Sadistic enemies, tragedy, honor, and patriotism are all featured in this unforgettable Mel Gibson movie. Sharing the screen with him were talented performers like the late-great Heath Ledger, Joely Richardson, Jason Isaacs, Chris Cooper, Rene Auberjonois, Tom Wilkinson, Donal Logue, Leon Rippy, Jay Arlen Jones, Adam Baldwin, Lisa Brenner, Tchéky Karyo, and Gregory Smith.
37. Father Stu (2022)
This biographical drama featured a boxer turned priest who used his life lessons to help other people. A journey of transformation and redemption, this story – which was based on an actual person – saw Mel Gibson admirably playing Bill Long, the lead character's father.
Amazing artists who enlivened this story were Mark Wahlberg, Jacki Weaver, Teresa Ruiz, Alain Uy, Cody Fern, Aaron Moten, Patricia Belcher, and Malcolm McDowell.
36. Forever Young (1992)
An ahead-of-its-time script, this movie featured Mel Gibson playing a pilot, Capt. Daniel McCormick was cryogenically frozen in 1939 and awoken in the year 1992.
Dramatic speed-aging themes complemented an inspiring human message at the heart of this Sci-Fi story. Other superb stars who were in this production included Elijah Wood, George Wendt, Joe Morton, Isabel Glasser, and Jamie Lee Curtis.
35. We Were Soldiers (2002)
An action-packed historical drama, this movie saw Gibson donning the uniform and boots of Lt. Col. Hal Moore. He was captivating in the role, which saw him experiencing firsthand the battle that dragged the USA into the Vietnam War.
Great talents like Madeleine Stowe, Greg KinnearBarry Pepper, Keri Russell, Marc Blucas, Chris Klein, Ryan Hurst, Robert Bagnell, Jon Hamm, and Sam Elliott added to the worth of this Mel Gibson war movie.
34. Pocahontas (1995)
Mel Gibson is practically a Disney Prince. He voiced one of the most iconic male characters from the House of Mouse, namely John Smith, in this original Disney animation.
The outstanding vocal talents of Linda Hunt, Christian Bale, Billy Connolly, James Apaumut Fall, John Kassir, Danny Mann, Russell Means, Frank Welker, Jim Cummings, David Ogden Stiers, Judy Kuhn, and Irene Bedard helped bring this heartwarming adventure to life.
33. Bandit (2022)
A crime drama packed with thrills, Mel Gibson's Tommy played a memorable role in this production alongside talented artists like Olivia d'Abo and Michael H. Cole, Dylan Flashner, Swen Temmel, Keith Arthur Bolden, Nestor Carbonell, Elisha Cuthbert, and Josh Duhamel.
Based on the true story of the 'Flying Bandit', the script portrayed one of his most heart-racing heist sequences that saw a record fifty-nine banks and jewelry stores in Canada falling victim to the man's criminal goals.
This movie was adapted from Ed Arnold and Robert Knuckle's book "The Flying Bandit: Bringing Down Canada's Most Daring Armed Robber".
32. Mad Max Beyond Thunderdome (1985)
Taking a page out of the super-popular Mad Max stories, this Mel Gibson role was classic in several regards.
Set in a post-apocalyptic Australia, Gibson's Mad Max rebelled against power and corruption in a hopeless world. Starring as Aunty Entity, the de facto queen of a small town, was none other than the inimitable Tina Turner.
Other great artists featured in this project were Frank Thring, Bruce Spence, Angelo Rossitto, George Spartels, Adam Cockburn, and Robert Grubb.
31. Bird on a Wire (1990)
Running into her ex-boyfriend proved to be more revealing than Marianne Graves would've thought possible. This fun action-comedy saw Mel Gibson starring as Rick Jarmin alongside the amazing Goldie Hawn.
As a relocated FBI informant, Rick had his reasons for coming to town. But he never counted on Marianne getting involved in the mission.
Other amazing artists in this production included David Carradine, Stephen Tobolowsky, Bill Duke, Clyde Kusatsu, Harry Caesar, Jeff Corey, Joan Severance, and Lossen Chambers.
30. Air America (1990)
A comedic war story with heart, this movie starred Mel Gibson as Gene along with the amazing Robert Downey Jr. as Billy.
Sharing the screen with them were talented artists like Nancy Travis, Ned Eisenberg, David Marshall Grant, Lane Smith, and Ken Jenkins.
The CIA operated a private airbase in Laos. Called 'Air America', the agency supported numerous local causes during the Vietnam War.
Crazy pilots, corruption in the ranks, and all sorts of comedic inanities were bottled in this clichéd but fun production.
29. The Bounty (1984)
The mutiny was called for when a harsh ship captain unduly pushed his sailors to breaking point in this high-seas adventure drama.
Playing Fletcher Christian was Mel Gibson, who starred along with Anthony Hopkins, Daniel Day-Lewis, and Liam Neeson in this superb but rather underrated movie.
Other artists included Phil Davis, Bernard Hill, Edward Fox, and Laurence Olivier. Cruelty fomented rebellion on a ship that was soon divided.
British forces pressed down on any mutinying loyalists whose sole aim became to find refuge in East Timor. But first, they had to make good their escape on a lifeboat.
28. The Year of Living Dangerously (1982)
Indonesia experienced profound political turmoil during Sukarno's presidential rule. His first job as a foreign correspondent threw Mel Gibson's Guy Hamilton smack in the middle of the chaos.
Along with his photographer and colleague Billy Kwan, played by Linda Hunt, he had to find a way to stay safe while becoming the sole voice of truth to the outside world.
His affair with Sigourney Weaver's Jill Bryant added to the tension in this amazing movie. Other performers who played various roles included Bembol Roco, Michael Murphy, Paul Sonkkila, Bill Kerr, Domingo Landicho, and Kuh Ledesma.
27. Gallipoli (1981)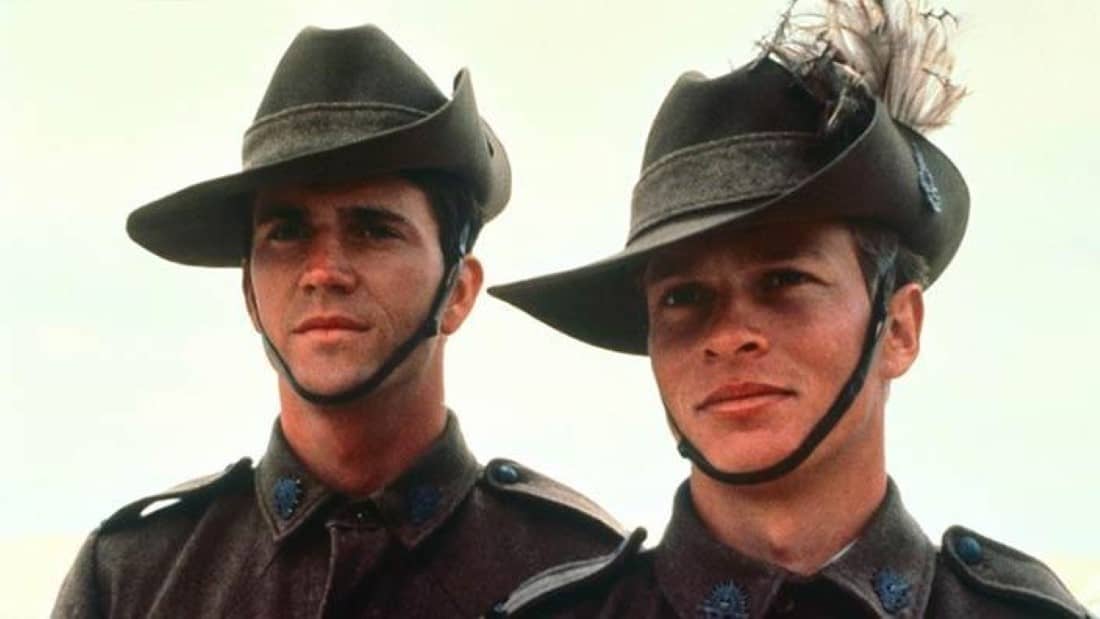 Joining the fight in World War I was two Australian sprinters dispatched to serve in the Gallipoli campaign in Turkey.
Mel Gibson's Frank Dunne and Mark Lee's Archy Hamilton were forced to reckon with in this drama about what the ANZACs contributed to WWI as they went up against Turkish forces.
Noteworthy talents like Charles Lathalu Yunipingu, Bill Kerr, Harold Hopkins, Heath Harris, and Gerda Nicolson also played important roles.
26. Hamlet (1990)
Based on the classic Shakespearean revenge drama, this movie featured Mel Gibson as the titular Hamlet. Being the Prince of Denmark was a heavy burden indeed, more so after Hamlet discovered that his uncle Claudius murdered his father to take over the throne.
Artists like Glenn Close, Alan Bates, Paul Scofield, Ian Holm, Stephen Dillane, and Helena Bonham Carter also played key roles in this retelling of one of the most enduring plays to come from the mind of Shakespeare.
25. Fatman (2020)
Not exactly one of Mel Gibson's best roles, this one saw him playing a rather rowdy version of Santa Claus who was ready to do whatever it took to save his 'business'.
One of the naughty kids wasn't too happy when he received coal in his stockings. To spite tradition, he hired a hitman to get rid of Santa.
Good talents like Walton Goggins, Marianne Jean-Baptiste, Chance Hurstfield, Robert Bockstael, and Eric Woolfe were also part of this strangely interesting Mel Gibson action movie.
24. Tequila Sunrise (1988)
A crime drama with notable twists, this story found a great fit in Mel Gibson as Dale McKussic. It also featured superb artists like Kurt Russell, Raul Julia, and Michelle Pfeiffer.
An ex-dealer from L. A. tried to choose a decent life, but his previous connections in and with the seedy underworld of drugs set the DEA on his tail, not to forget various drug cartels and federal agents residing in Mexico.
Romance and suspense were also woven into this gripping Mel Gibson movie.
23. Blood Father (2016)
An estranged daughter who'd lost her way in the world and an ex-con for a father finally met. Mel Gibson's Link found himself having to save his daughter from drug dealers who were after her for the money she owed them.
This crime-thriller also starred notable talents like Erin Moriarty, Diego Luna, Michael Parks, Daniel Moncada, Dale Dickey, Ryan Dorsey, Miguel Sandoval, and William H. Macy.
22. Ransom (1996)
Playing a multimillionaire named Tom Mullen, Mel Gibson gave another action-packed performance in this crime-drama that also featured skilled artists like Rene Russo, Gary Sinise, Delroy Lindo, Liev Schreiber, Lili Taylor, and Donnie Wahlberg.
Tom Mullen was at his wit's end after his son was kidnapped and a ransom demanded. He soon learned he couldn't rely on the FBI.
The tables turned when Mullen decided to set the ransom money as a bounty to encourage anyone skilled enough to get his son back.
21. The Expendables 3 (2014)
Sylvester Stallone's Barney Ross was back in action in this thrilling high-octane action movie that also starred outstanding artists like Mel Gibson (who played Stonebanks, the squad's co-founder), Harrison Ford, Jet Li, Dolph Lundgren, Terry Crews, Glen Powell, Kelsey Grammer, Kellan Lutz, Ronda Rousey, Wesley Snipes, Antonio Banderas, Jason Statham, and Arnold Schwarzenegger.
Twists and turns abounded in this story of betrayal, old blood versus new blood, and high crime.
20. Get the Gringo (2012)
Mel Gibson's Driver played a career criminal in this action flick where he was nabbed by Mexican authorities and flung in a deadly prison where he had to survive at whatever cost.
Other superb talents who shared screen space with Gibson were Kevin Balmore, Daniel Giménez Cacho, Peter Stormare, Dolores Heredia, Dean Norris, Tenoch Huerta, Jesús Ochoa, Roberto Sosa, Fernando Becerril, Scott Cohen, Bob Gunton.
19. Last Looks (2021)
An ex-cop with a bad name wanted nothing better than to be left alone. He headed into the woods to get away from it all.
However, a private eye tasked with investigating a murder tracked him down to receive his aid in solving the crime.
Playing the disgraced cop Charlie Waldo was Charlie Hunnam. The private eye was none other than his own ex Jayne White, played by Lucy Fry.
In a key role was Mel Gibson's Alastair Pinch. Excellent artists like Morena Baccarin, Clancy Brown, Rupert Friend, Robin Givens, Dominic Monaghan, Paul Ben-Victor, Josh McDermitt, Michael Otis, and Angela Oh further enriched the script.
18. The Man Without a Face (1993)
Charles Norstadt, played by Nick Stahl, was a troubled student whom fate reconnected after ten years with his former teacher Justin McLeod, played by Mel Gibson.
An automobile accident disfigured McLeod's face. The man also received involuntary manslaughter charges for the incident, which killed a boy.
Added pedophile charges worsened the situation for McLeod and made his life a living hell. His isolation was soon disrupted when Chuck came to visit, thus sparking new accusations and difficulties for Justin McLeod.
A story about friendship, trust, memories, freedom, and justice, this movie portrayed Gibson in one of his better roles.
Also in the story were artists like Fay Masterson, Gaby Hoffmann, Richard Masur, Michael DeLuise, and Margaret Whitton.
17. Dragged Across Concrete (2018)
Two over-dedicated cops ended up getting suspended following a major misunderstanding. Both police partners entered the criminal underworld hoping to clear their names.
The two cops Brett Ridge man and Anthony Lurasetti were wonderfully performed by Mel Gibson and Vince Vaughn respectively.
Noteworthy talents who also featured in this movie were Tory Kittles, Laurie Holden, Fred Melamed, Jennifer Carpenter, Michael Jai White, Matthew MacCaull, and Thomas Kretschmann.
16. Agent Game (2022)
When a CIA agent found himself the target of a vital rendition operation, he soon learned that he was the scapegoat for a murder he didn't commit.
An interrogation subject was killed and several parties were after him to exact justice. Though the movie itself failed to meet audience approval, Mel Gibson's Olsen was good.
Other artists in this production included Jason Isaacs, Barkhad Abdi, Katie Cassidy, Annie Ilonzeh, Rhys Coiro, Adan Canto, and Dermot Mulroney.
15. Conspiracy Theory (1997)
Starring opposite the outstanding Julia Roberts and Patrick Stewart, Gibson's Jerry Fletcher gave a noteworthy performance as a man conflicted.
Uncovering conspiracy theories and government secrets were part of Fletcher's life. His only real problem was that he was falling in love with a woman who was working for the very government he despised.
When Jerry eventually discovered the truth, dangerous people were after him with the sole intention of ending his life.
Amazing artists like Terry Alexander, Michael Potts, Brian J. Williams, Leonard Jackson, Saxon Trainor, Cylk Cozart, and Steve Kahan further enriched the plot.
14. Force of Nature (2020)
A group of thieves with a major robbery in mind encountered resistance from an NYC police officer. Also working against their chances of success was a hurricane situation, which prompted authorities to start evacuating the building.
Mel Gibson's Ray held his own alongside other talented artists like David Zayas, Emile Hirsch, Blas Sien Diaz, Stephanie Cayo, Tyler Jon Olson, William Catlett, and Kate Bosworth.
13. On the Line (2022)
Playing threatened show-host Elvis Cooney is Mel Gibson which was released in November of 2022. In addition to his own life, an unidentified caller also threatens his family's well-being.
Tasked with playing a game of survival, Cooney strives to simultaneously learn the criminal's real identity so he can put an end to the madness.
Talented artists like William Moseley, Kevin Dillon, Yoli Fuller, Carole Weyers, Alia Seror-O'Neill, Enrique Arce, Nadia Farès, John Robinson, Yann Bean, Avant Strangel, Agathe Bokja, Robbie Nock, Paul Spera will be playing key roles in this upcoming Mel Gibson movie.
12. Hot Seat (2022)
A former hacker was given little choice but to break into a high-level bank and execute an online heist.
Meanwhile, another man was tasked with entering the booby-trapped building to stop the mastermind behind the digital robbery and save the life of the hacker in the process.
Notable artists like Sam Asghari, Eddie Steeples, Michael Welch, Shannen Doherty, Jonathan Stoddard, Keith Jardine, Lydia Hull, and Kevin Dillon contributed to this story, which had a few noteworthy moments.
11. Dangerous (2021)
Starring opposite the legendary Clint Eastwood's son Scott Eastwood, Mel Gibson gave an engaging performance as Dr. Alderwood in this action-thriller.
Superb artists like Kevin Durand, Famke Janssen, Ryan Robbins, Chad Rook, Brendan Fletcher, Brenda Bazinet, Al Miro, and Tyrese Gibson all played key roles.
Sociopaths, ex-cons, eccentric psychiatrists, armed mercenaries, and the desire for vengeance all blended to create tension and a thrill-packed plot.
10. The Beaver (2011)
In an attempt to cope with his troubles with depression and suicide, family man and executive Walter Black (played by Mel Gibson) adopted a beaver hand puppet and used it to inspire himself.
As the family picked up important portions of his various conversations with the doll, they realized there was more they could do for Walter to help him survive this dark phase in his life.
9. Boss Level (2020)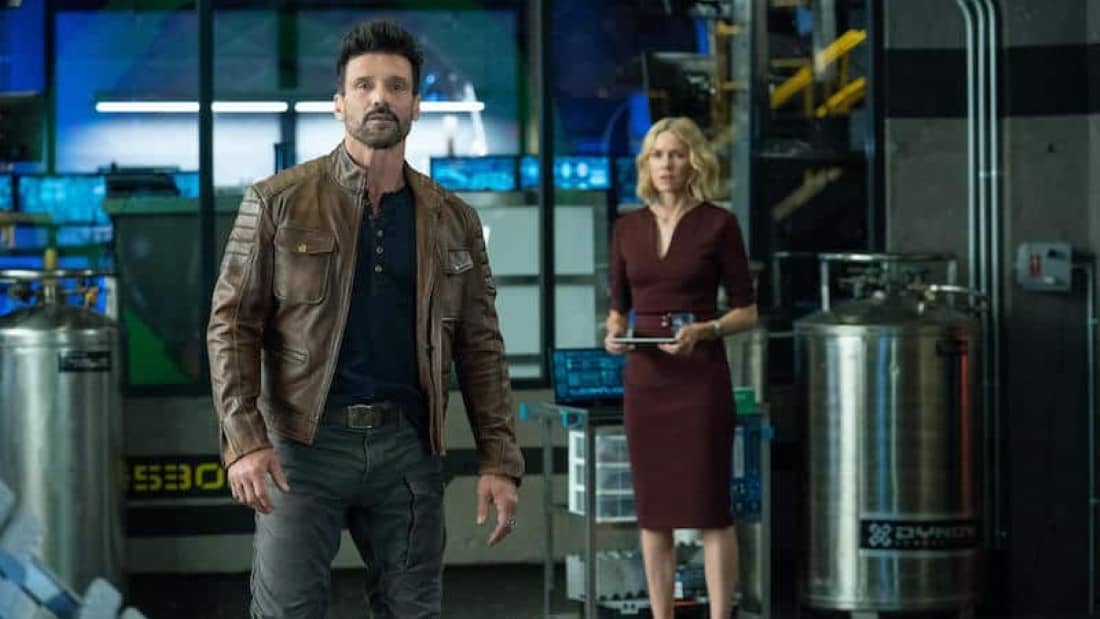 Part comedy and part action-adventure, this story saw Mel Gibson playing an interesting fictional character named Colonel Clive Ventor who owned a skyscraper fortress in which resided a mysterious weapon that could help Frank Grillo's Roy Pulver maneuver his time-loop crisis and solve his murder.
Outstanding talents like Michelle Yeoh, Ken Jeong, Naomi Watts, Selina Lo, Will Sasso, and Annabelle Wallis further enriched this story.
Stars like Jodie Foster, the late Anton Yelchin, Cherry Jones, Jennifer Lawrence, and Jon Stewart helped make this movie memorable.
8. Signs (2002)
A former reverend who lost his faith following an accident that claimed his wife's life, Graham Hess (played by Mel Gibson) took his two children and moved to the country where he maintained his family farm.
Before long, strange signs unraveled that led the family to believe they were being observed by aliens.
Superb talents like Joaquin Phoenix, Cherry Jones, Rory Culkin, Abigail Breslin, and M. Night Shyamalan (who directed the movie) lent credence to this spine-chilling story.
7. Maverick (1994)
Mel Gibson's Bret Maverick needed money to enter a major poker tournament. Hilarious mishaps and bizarre challenges unfolded as he tried to gamble his way to riches.
Adding to his problems was a woman thief who had more game than most of the men at the table.
Outstanding artists like Jodie Foster, James Garner, Dan Hedaya, Alfred Molina, and Graham Greene contributed a good deal of amusement and thrills to this movie.
6. Payback (1999)
Left for dead following a successful heist, street-smart ex-marine Porter (played by Mel Gibson) faced betrayals from some of the closest people in his life.
When he recovered, he made his way back to the Asian crime gang that stole his share of the loot.
To get to the gangsters, however, Porter had to maneuver prostitutes, corrupt cops, drug addicts, sadomasochists, and killers galore.
Memorable artists like Maria Bello, Bill Duke, Lucy Liu, John Glover, Kris Kristofferson, Deborah Kara Unger, David Paymer, and Gregg Henry helped make this action-crime-drama shine.
5. Edge of Darkness (2010)
This captivating action movie saw homicide detective Thomas Craven, played by Mel Gibson, investigating the murder of his daughter who was an activist on the verge of outing a corporation.
Before long, Craven uncovered a major government conspiracy that warranted secret assassinations and deadly cover-ups.
Part of this project was praiseworthy artists like Danny Huston, Ray Winstone, Bojana Novakovic, David Aaron Baker, Denis O'Hare, Shawn Roberts, Gbenga Akinnagbe, Paul Sparks, and Frank Grillo.
4. Chicken Run (2000)
One of the best stop-motion animation movies ever made, this story gave audiences meaning, emotion, subtext, and more. The chickens living on a farm soon learned that they were only there so their owners could make pies out of them and turn profits.
A 'prison escape' style plot unfolded and was filled with humor, thrills, and twists. Mel Gibson voiced the deuteragonist, Rocky Rhodes, the rooster who became one of the most pivotal characters in the story.
Other outstanding voice talents included Julia Sawalha, Phil Daniels, Jane Horrocks, Miranda Richardson, and Imelda Staunton. Tony Haygarth, Timothy Spall, Debi Derryberry, and Benjamin Whitrow.
3. The Professor and the Madman (2019)
Great performances all around in this movie, particularly from Gibson's James Murray and Sean Penn's William Chester Minor. Further enriching the story were outstanding artists like Eddie Marsan, Natalie Dormer, Jennifer Ehle, Stephen Dillane, Ioan Gruffudd, and Steve Coogan.
The script was set in the mid-19th century, and select individuals were hard at work compiling words to add to the first-ever edition of the Oxford English Dictionary.
With over 10,000 entries sourcing exclusively from one patient interred at Broadmoor Criminal Lunatic Asylum, James Murray took upon himself a singular mission to do the right thing.
2. Lethal Weapon (1987)
The first of four hit movies, this franchise came alive mainly thanks to the performances of Mel Gibson's Martin Riggs and his detective partner Roger Murtaugh, played by Danny Glover.
Skilled artists like Gary Busey, Jackie Swanson, Traci Wolfe, Tom Atkins, Darlene Love, and Mitchell Ryan played key roles in the movie.
Humour, crime, action, and thrills galore pervaded this outstanding story about two newly paired-up cops whose attitudes were so different from one another that it was almost a miracle when they eventually managed to stop a group of drug smugglers from realizing their dangerous agenda.
1. Braveheart (1995)
A career-highlight performance and one of the best movies ever made, Mel Gibson transformed into William Wallace for this outstanding role about courage, honor, and belief in one's cause.
He gave a powerful performance alongside talents like Sophie Marceau, Patrick McGoohan, Sandy Nelson, James Robinson, Angus Macfadyen, Sean Lawlor, James Cosmo, Brian Cox, and Alan Tall.
As a Scottish warrior leading his people against England's King Edward I, William Wallace became an inspiration in more ways than one when he fulfilled a pivotal part in Scotland's historic fight against tyranny and the need to claim their freedom at all costs.
Following its release, this stunning story soon became one of the most unforgettable Mel Gibson movies of all time.