»
Top 50 Best Magical Fantasy Movies To Watch [2023 Updated]
Bijesh-Updated Jan 6, 2023
---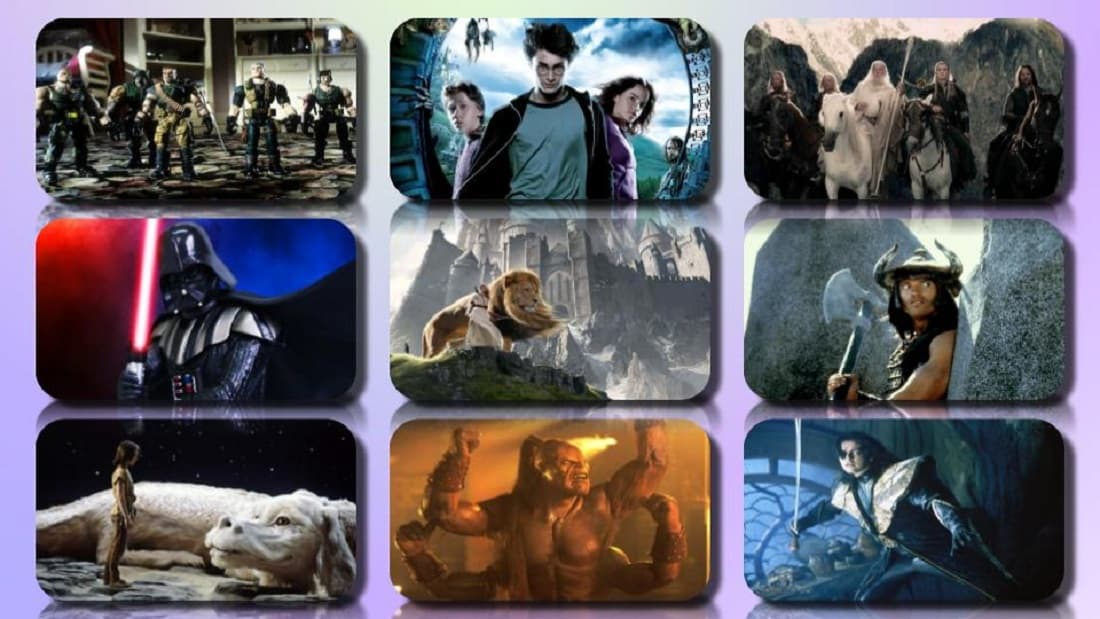 Halloween is just around the corner, beckoning all ghouls, demons, witches, and wizards to come celebrate a festival that goes back to our pagan roots.
Thousands of years and just as many meanings are attributed to Halloween, aka Samhain, and so much of that has been captured in movies.
For this list, we bottled fifty of the best magic fantasy movies out there for you to enjoy.
A healthy appreciation of the mystical realms of supernatural power is not a bad thing.
Just avoid drawing the wrong sigils and pentagrams lest you summon something you can't send back.
ENTOIN will not be held responsible for any weird or bizarre paranormal events that you might experience after exploring this list.
Magic may or may not be real, but Human Law sure is. While we love to embrace the former, we shall endeavor to steer clear of upsetting the latter.
Advance Halloween wishes to one and all, and be sure to catch our special October posts closer to the Spooky Season.
This list contains only real-life and live-action movies. If we broach the animation category, we may end up writing this article all the way to Christmas and beyond.
Take up your wands and staffs, and let the magic begin!
50. Nightbooks (2021)
Not all boys who are obsessed with scary stories end up being imprisoned by an evil witch.
This is the story of one such boy and one such witch. Set in NYC, this contemporary magic movie features talents like Winslow Fegley, Krysten Ritter, and Mathieu Bourassa.
The boy's love for frightening tales gets him in more hot water than even he'd have thought possible.
49. Maleficent (2014)
A wicked and magnificent take on the classic Disney villain from the 1959 "Sleeping Beauty" movie, this tale is rife with magic, power, suspense, intrigue, and betrayal.
Playing the titular role is none other than Angelina Jolie. Other stars include Elle Fanning, Sharlto Copley, Imelda Staunton, Lesley Manville, and Brenton Thwaites.
Several notable fantasy and magic movie tropes are contained in this title, and they have enriched the script in all the right ways.
48. The Craft (1996)
A catholic prep high school becomes ground-zero for major magical cataclysms. It all started when a newcomer arrives, befriends a trio of teenage girls, and together become an all-girl group of outcasts.
Magic, and not the illusory kind, calls. Before long, vengeful curses and dark spells fly out as the girls discover there's more to witchcraft than they thought possible.
Talents like Robin Tunney, Neve Campbell, Rachel True, and Fairuza Balk make this magic movie one to remember.
47. Mary Poppins Returns (2018)
A remake of the original film starring the incomparable Julie Andrews, this one sees the brilliant Emily Blunt slipping into the role of the iconic nanny who works strange and powerful magic.
Mary Poppins takes the Banks children on quite the fantastic ride of their lives, and they are made all the better for her arrival into their lives.
This musical also stars Lin-Manuel Miranda, Ben Whishaw, Emily Mortimer, Julie Walters, Colin Firth, and Meryl Streep.
The kids Pixie Davies, Joel Dawson, and Nathanael Saleh add to its worth.
46. Aladdin (2019)
A superb adaptation of the classic 1992 Disney movie after the same name, this one features all the popular characters from the toon but in a detailed live-action setting.
Meaningful music and great performances render this fantasy film an outstanding addition to the magic movie club.
What with a sorcerous Jafar and a super-magical genie, this movie certainly fits the bill.
It also stars remarkable talents like Will Smith, Naomi Scott, Marwan Kenzari, Billy Magnussen, and Mena Massoud.
45. Nanny McPhee Returns (2010)
An interesting twist to the classic Mary Poppins tale, this movie features the talented Emma Thompson in an unrecognizable look and role as the titular Nanny McPhee.
A mother in need of order, kids in need of discipline, and a father away at war all add to a captivating and emotional story filled with life lessons and magic.
Other stars in this title include Maggie Gyllenhaal, Asa Butterfield, Maggie Smith, Rhys Ifans, Ewan McGregor, Ed Stoppard, Nonso Anozie, and Ralph Fiennes.
44. The Nutcracker and the Four Realms (2018)
Being transported to a realm that is darker than the original story that inspired it, the protagonist of this magical fantasy story experiences curious as well as perilous moments that will determine the fate of this fictional world filled with nutcrackers, gingerbread soldiers, and mice armies.
Talents like Mackenzie Foy, Richard E. Grant, Helen Mirren, Morgan Freeman, and Keira Knightley render this title memorable from start to finish.
43. Ella Enchanted (2004)
Cursed by a spell to obey what everyone around her tells her to do, poor Ella can't seem to find a magical break in this rom-com-style fantasy movie.
Protecting princes, hiding from family, and breaking curses are some of the endearing elements that have made this story an unforgettable addition to this list.
Stars like Anne Hathaway, Hugh Dancy, Cary Elwes, Joanna Lumley, Lucy Punch, Jim Carter, Steve Coogan, and Minnie Driver add to this movie's magical worth.
42. Stardust (2007)
Intrigue, betrayal, challenges, mysteries, power-plays, romance, and magic all converge in this enchanting script rife with witches, kings, conquests, spellcraft, and stardust.
Talents like Charlie Cox, Ben Barnes, Henry Cavill, Jason Flemyng, Mark Strong, Melanie Hill, Ian McKellen, Claire Danes, and Peter O'Toole captivate from beginning to end.
41. Beauty and the Beast (2017)
A fantastic remake of the classic Disney cartoon, this story brings a credible and diverse set of elements to tell a tale as old as time.
Bathed in magic, action, and magical transformations, this is one of the better Disney live-action to grace the genre.
Talented artists like Luke Evans, Kevin Kline, Ray Fearon, Audra McDonald, Emma Thompson, Ewan McGregor, Stanley Tucci, Gugu Mbatha-Raw, Josh Gad, Dan Stevens, and Emma Watson make this title stand out from the crowd.
40. Night at the Museum (2006)
Ancient magic emanating from an Egyptian stone has been bringing exhibits to life from night to dawn at the Museum of Natural History.
The newly joined watchman is at his wits' end when he realizes as much. Before long, he learns to work with the magic than going against it.
This memorable comedy features stars like Rami Malek, Steve Coogan, Carla Gugino, Ricky Gervais, Ben Stiller, and movie legends like Dick Van Dyke and Robin Williams.
39. The Sorcerer's Apprentice (2010)
Not one of the best Nicholas Cage movies out there, this title regardless brings an interesting magical element to Cage's filmography.
Merlin, Morgana le Fay, magicians in training, and a twist on the original story that inspired it to render this movie as devious as it is engaging.
Aside from Nicholas Cage, other talents who feature in this title include Alfred Molina, Monica Bellucci, James A. Stephens, Alice Krige, Toby Kebbell, Teresa Palmer, and Jay Baruchel.
38. Willy Wonka & The Chocolate Factory (1971)
This classic title is pure magic in more ways than one. Its fantasy elements merge beautifully with unseen powers that come into play around the iconic character at the heart of this script, namely Willy Wonka.
Add chocolate – an entire factory of it – into the mix, and you have yourself a story designed to captivate any generation.
Talents like Gene Wilder, Peter Ostrum, Denise Nickerson, Julie Dawn Cole, Jack Albertson, and Paris Themmen make this movie a treat to watch.
37. Alice in Wonderland (2010)
A live-action adaptation of the ultra-popular Lewis Carroll story, this title features a darker but nonetheless entertaining take on the many misadventures and trials Alice faces in her subtext-rich journey to Wonderland.
Friendship, destiny, wars, alliances, magic, and fantasy all pool into this super-creative script featuring voice-overs and performances from talents like Mia Wasikowska, Johnny Depp, Crispin Glover, Michael Sheen, Stephen Fry, Timothy Spall, Anne Hathaway, Helena Bonham Carter, and the late-great Alan Rickman.
36. Oz the Great and Powerful (2013)
Yet another CG-rich adaptation that captures a familiar yet distinct take on the classic novel by L. Frank Baum, this title bottles enchantment and action with many a magical twist. It features all the popular characters from the book and the original 1910 movie.
In this 2k-era Oz story, you'll find talented artists like James Franco, Michelle Williams, Rachel Weisz, Mila Kunis, Bill Cobbs, Tony Cox, Joey King, Zach Braff, and Bruce Campbell recreating the timeless tale of the 'wonderful wizard of Oz'.
35. The Huntsman: Winter's War (2016)
A dark and intriguing twist on the classic 'Snow White' tale, this script comes rife with magic, power-play, and action-fantasy elements.
Two sisters with differing opinions soon plunge the realm into magical disarray. Only two warriors can get close enough to end the tyranny of one sister – whose magic mirror is a weapon in its own right – so the other could usher in peace at long last.
This title stars talented performers like Chris Hemsworth, Jessica Chastain, Nick Frost, Sam Hazeldine, Sam Claflin, Fred Tatasciore, Ralph Ineson, Emily Blunt, and Charlize Theron.
34. Eragon (2006)
Based on the novel by Christopher Paolini, this interesting magic fantasy adaptation brings the story of the dragon Eragon to life.
Its medieval setting complements the rise of its young hero who learns to face his fears and save the kingdom from a dark fate.
This movie features artists like Ed Speleers, Sienna Guillory, Jeremy Irons, Robert Carlyle, John Malkovich, Garrett Hedlund, Djimon Hounsou, and Rachel Weisz in a 'boy discovers dragon' story blessed with magical twists and turns.
33. The Mummy (1999)
A hit movie for all the right magical reasons, this one sees stars like Brendan Fraser, Rachel Weisz, John Hannah, Jonathan Hyde, and Arnold Vosloo playing major roles in a tale wrapped in Egyptian mysteries and power-hungry tropes.
Mummies coming alive, reincarnation, and lost lore are three of the many unforgettable elements that make this title an enchanting one to watch.
32. Percy Jackson & the Olympians: The Lightning Thief (2010)
Based on the hit novels by Rick Riordan, this fantasy adaptation sees the popular fictional teen Percy Jackson tackling all types of Greek myths, and magical perils galore.
Artists like Logan Lerman, Kevin McKidd, Steve Coogan, Brandon T. Jackson, Alexandra Daddario, Sean Bean, Melina Kanakaredes, Pierce Brosnan, Catherine Keener, Uma Thurman, and Rosario Dawson together ensure the success of this timeless tale that the author Rick Riordan originally recrafted into something new.
31. Doctor Strange (2016)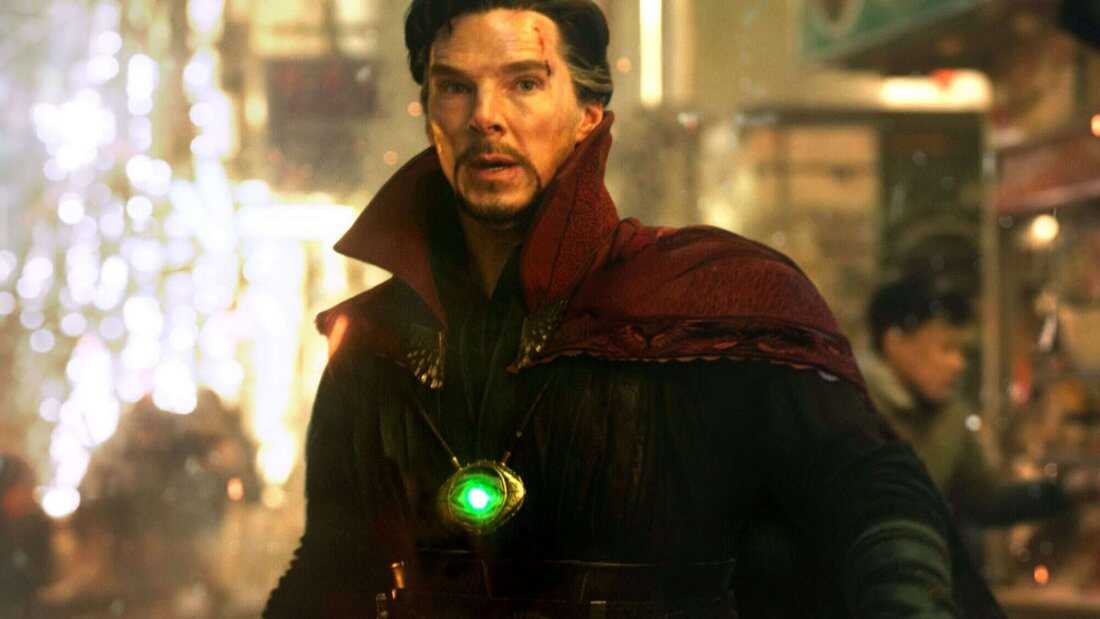 An outstanding MCU hero who genuinely puts the 'M' in Magic, the eponymous Dr. Stephen Strange takes viewers for quite the magical ride in this unforgettable and thrilling comic book adaptation.
The irreplaceable Benedict Cumberbatch brings the hero to life in ways that have to be seen to be appreciated.
Other stars who feature in this title include Benedict Wong, Tilda Swinton, Benjamin Bratt, Chiwetel Ejiofor, Mads Mikkelsen, Michael Stuhlbarg, and Rachel McAdams.
The first movie in a long line of inter-connected MCU 'marvels', this title certainly brings home magic in more ways than one.
30. Dungeons & Dragons (2000)
Overthrowing a kingdom with the help of sorcery is one of the core plot points that define this movie.
Control over legendary dragons also plays a key role. Fellowship-style team ups add to the thrill and entertainment value contained in this magical fantasy title starring Justin Whalin, Zoe McLellan, Marlon Wayans, Thora Birch, Jeremy Irons, and Bruce Payne.
The movie draws its inspiration from the popular board game of the same name and provides some classic D&D action.
29. Bright (2017)
A human and an orc, both of them detectives, work together to find a powerful wand.
Standing against them are intimidating forces of darkness. Magic departments and crime-solving tropes meld well in this engaging story starring talents like Will Smith, Edgar Ramírez, Joel Edgerton, and Noomi Rapace.
Though a tad clichéd at times, this title nonetheless serves up a good plate of fantasy entertainment.
28. Prince of Persia: The Sands of Time (2010)
Though it proved to be an underwhelming adaptation of the super-popular video game franchise after which it was named, this title regardless contains sufficient memorable moments worth appreciating.
Starring in important roles are stars like Jake Gyllenhaal, Gemma Arterton, Ben Kingsley, Alfred Molina, Richard Coyle, and Steve Toussaint.
The movie tracks the adventures of the titular Dastan, and comes packed with action and fantasy elements.
27. Dragon Wars: D-War (2007)
More CGI-centric than story-driven, this title boasts a visual feast of ancient draconian and mythical serpentine face-offs that evoke the classic Godzilla vs Kong battles.
Aside from large-scale Kaiju encounters, the movie also contains a good human survival element to balance its fantasy-battle-rich plotline.
The sheer destruction and chaos that play out in this title are worth watching, even just once.
The movie features artists like Jason Behr, Amanda Brooks, Robert Forster, Craig Robinson, Chris Mulkey, and Elizabeth Peña.
26. Jack the Giant Slayer (2013)
Based on the classic 'Jack and the Beanstalk' fairytale, but given a darker twist, this fantasy magic movie features an ancient war between giants and humans.
Their ancient fight resumes when a portal is accidentally opened following the decisions taken by a young farmhand named Jack and the kingdom's royal princess.
Great CGI makes the movie fun to watch, but its script could have been better.
This title features talented artists like Nicholas Hoult, Stanley Tucci, Ewan McGregor, Bill Nighy, Eleanor Tomlinson, Ewen Bremner, Warwick Davis, and Ian McShane.
25. Warcraft (2016)
Based on the popular online game 'World of Warcraft', this title is a great adaptation that suffered rushed scripting.
Its characterization and battle sequences are marvelous, to say the least, not to mention underrated.
If done right, it could have inspired a veritable movie franchise worth enjoying. This title comes designed more for fans of the game who are deeply familiar with its core characters, and their in-game destinies.
Starring in major roles are artists like Travis Fimmel, Paula Patton, Dominic Cooper, Ben Foster, Ruth Negga, Clancy Brown, Daniel Wu, and Toby Kebbell.
24. The Golden Compass (2007)
A remarkable adaptation of Philip Pullman's bestselling novel "Northern Lights", this magical fantasy movie lives up to genre standards.
It involves some of the most 'ahead of its time' story elements, and all the action and adventure needed to make it memorable.
Captivating elements like child experimentation, 'Dust' and Daemons, secret organizations, and ancient magicks all work in harmony to create a movie worth watching time and again.
It features outstanding artists like Nicole Kidman, Daniel Craig, Dakota Blue Richards, Freddie Highmore, Kristin Scott Thomas, Eva Green, the late-great Christopher Lee, Jim Carter, Ian McShane, Sam Elliott, and Ian McKellen.
23. Hansel & Gretel: Witch Hunters (2013)
A dark and action-packed twist on the classic 'Hansel and Gretel' fairytale, this movie sees the brother and sister duo playing professional witch-hunters instead of becoming victims of one.
An investigative plot layer and magical elements further enhance the script. Stars like Jeremy Renner, Gemma Arterton, Pihla Viitala, Derek Mears, Ingrid Bolsø Berdal, Joanna Kulig, Robin Atkin Downes, Peter Stormare, and Famke Janssen add to its 'worth watching' factor.
22. Van Helsing (2004)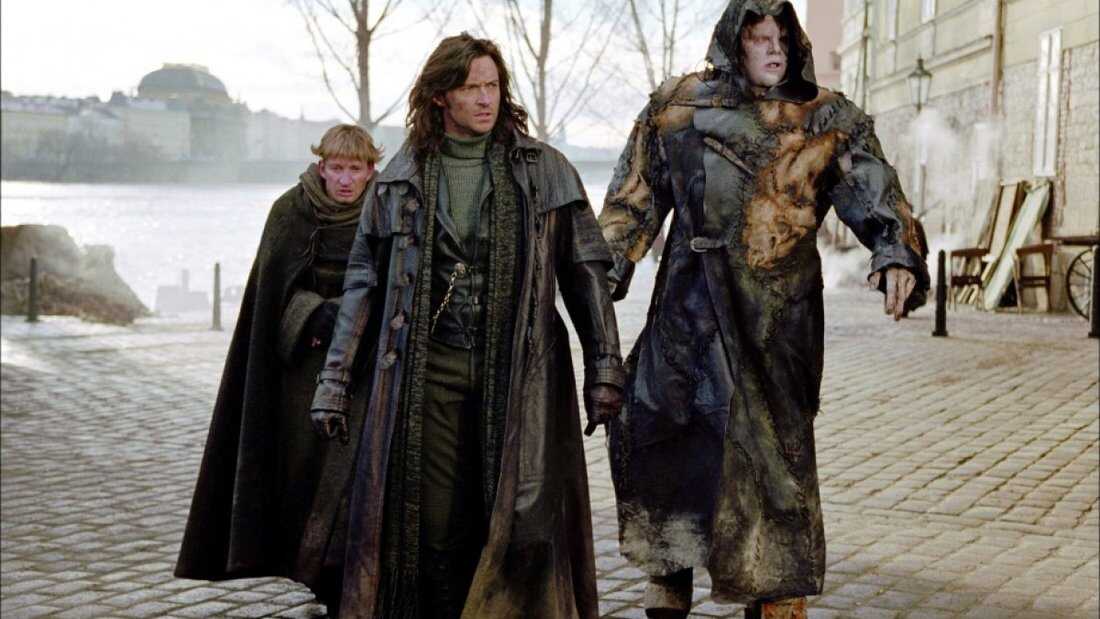 A dark and captivating addition to the extensive lore that surrounds the fictional character of Van Helsing, this story is not only rife with fantasy but also contains a blood-curdling vampire horror plotline.
Dracula, Transylvania, oppression, action, redemption, and more all blend beautifully in this well-crafted fantasy tale that meets several entertainment standards.
It is also one of the most underrated movies in the genre. Great performances further enhance the storyline thanks to artists like Hugh Jackman, Kate Beckinsale, Richard Roxburgh, Shuler Hensley, David Wenham, Elena Anaya, Silvia Colloca, Josie Maran, Alun Armstrong, Kevin J. O'Connor, Will Kemp, and the late Robbie Coltrane.
21. The Spiderwick Chronicles (2008)
Based on the bestselling series of children's books by Tony DiTerlizzi and Holly Black, this fantastic and magical movie features beautiful as well as dark story elements in good measure.
Moving to a new place can prove challenging, and the script covers much of the emotions and revelations that feature during such instances.
Then comes an alternate world filled with all manner of creatures and monsters, including faeries, trolls, and of course spiders.
This engaging title stars talented artists like Freddie Highmore, Sarah Bolger, David Strathairn, Mary-Louise Parker, Seth Rogen, Nick Nolte, Martin Short, and Plowright.
20. Dracula Untold (2014)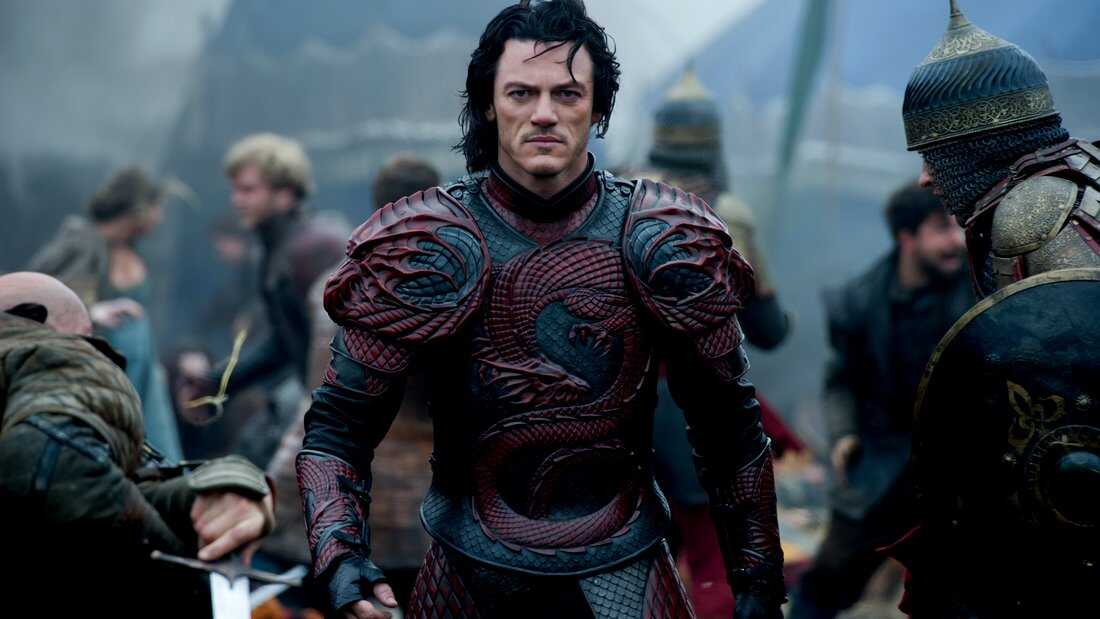 Taking the original Dracula story and giving the iconic character an empowered twist, plenty of instances in this action-fantasy movie make it worth appreciating.
Though being a tad rushed at times and heavily reliant on CG, the story regardless conveys a sense of 'doom and gloom' amidst a strong emotional underlayer.
Featuring the original man who inspired the legend of Dracula, namely Vlad Tepes, and pitting him against personal losses and real-life wars, this title strikes a notable balance between power and powerlessness.
It stars talented artists like Luke Evans, Sarah Gadon, Charles Dance, Zach McGowan, and Dominic Cooper.
19. In the Name of the King: A Dungeon Siege Tale (2007)
Featuring one of action-hero Jason Statham's rare forays into fantasy, this movie sees him playing a farmer out to rescue his wife who was kidnapped.
He is also desperate to avenge the death of his son. At once emotional and intense, this script sees the protagonist facing up against bestial warriors and evil overlords.
The story is clichéd and worth watching just once. That said, stars like Jason Statham, Ron Perlman, the late Ray Liotta, Leelee Sobieski, John Rhys-Davies, Matthew Lillard, and Burt Reynolds help make it interesting.
18. Who Framed Roger Rabbit (1988)
One of the most highly acclaimed titles to fuse animation and live-action in an 'ahead of its time' production, this movie boasts manifold layers of fantasy and magical realism that simply has to be seen to be admired.
Mysteries, thrills, comedy, beauty, and detective-centric sequences all make for a great experience as the titular character strives to prove his innocence after being accused of murder.
Both voiceovers and performances alike from Bob Hoskins, Betsy Brantley, Christopher Lloyd, Joanna Cassidy, and Charles Fleischer, and more, weave magic into this iconic script.
17. Pan's Labyrinth (2006)
Written and directed by the outstanding Guillermo del Toro, this Spanish-language fantasy film contains one of the most timeless stories to grace the genre.
A distinct horror underlayer further adds to its allure. The story is set in the 1940s when the young stepdaughter of a cruel army officer inadvertently escapes into a creepy but captivating parallel world rife with magic and monsters.
Stars like Ivana Baquero, Sergi López, Maribel Verdú, Álex Angulo, Ariadna Gil, and Doug Jones make this title a treat to watch.
16. Immortals (2011)
A captivating twist on various famous and villainous Greek names from mythology, this action-fantasy title sees mortals going up against deific entities, including the Titans.
Deep meanings and powerful CGI-driven sequences further enhance the plotline. Stars like Henry Cavill, Mickey Rourke, Freida Pinto, John Hurt, Joseph Morgan, Daniel Sharman, Luke Evans, Stephen Dorff, Isabel Lucas, and Kellan Lutz give engaging performances.
15. Enchanted (2007)
A fusion of 'fairytale princess' stories, but primarily based on classic Cinderella and Snow White lore, this musical is both entertaining and credible.
Fantasy realms, an evil sorceress, a princess whose wedding is disrupted, said princess coming to our world where she inadvertently introduces an element of fairytale charm and magic.
All these tropes only benefit this script, and somehow manage to avoid coming across as clichéd.
Great performances carry the story forward thanks to artists like Amy Adams, James Marsden, Timothy Spall, Idina Menzel, Patrick Dempsey, and Susan Sarandon, with Julie Andrews narrating.
14. The Witches (1990)
Part comedy and part thriller, this captivating tale about witches and their nefarious child-elimination plans is not only a great Halloween staple but also one of the most memorable additions to the witch-movie genre.
Talented artists like Anjelica Huston, Jasen Fisher, and more give wonderful performances. Conventions with hidden agendas, secret covens, and mouse transformations all benefit the flow of this witchy script that is at once funny and scary.
13. A Monster Calls (2016)
The monster in this movie is unforgettable, mainly because it is a tree (!). The tree-monster's relationship with a human boy is at once deep, unique, and filled with subtext.
This is one of the most deeply emotional magic-fantasy movies in the genre. Playing key roles are artists like Lewis MacDougall, Felicity Jones, Toby Kebbell, and Sigourney Weaver.
Liam Neeson is the voice behind the tree-monster – an ace casting decision.
12. Hellboy (2019)
Based on Mike Mignola's original Dark Horse comics after the same name, this title is a criminally underrated take on the iconic fictional character.
Great performances from David Harbour, Milla Jovovich, Ian McShane, and Mark Stanley carry the plot forward.
The movie has plenty of occult magic tropes and fantasy themes. Great CGI and memorable action sequences further add to its value.
The threat of a cross-dimensional monster invasion blends well with sorcerous elements, good fight choreography, and great creature design.
11. Jumanji (1995)
A strange name for a movie, but one that has become a household name since the title's release, there is still so much worth appreciating about this story.
A board game with magical properties sows its own brand of chaos in the lives of ordinary people.
Remarkable performances from Robin Williams, Kirsten Dunst, Bonnie Hunt, Jonathan Hyde, Bebe Neuwirth, David Alan Grier, Bradley Pierce, Laura Bell Bundy, and Adam Hann-Byrd make this movie a delight to watch.
10. The Green Knight (2021)
The latest take on the classic 'King Arthur' tale, this movie lends sharp focus on the fictional life and times of Sir Gawain, one of Arthur's knights.
It portrays the trials Gawain faces and includes a certain mystical other-worldly entity called the Green Knight.
The movie features talented artists like Dev Patel, Alicia Vikander, Sarita Choudhury, Joel Edgerton, Ralph Ineson, and Barry Keoghan.
A remarkable medieval setting aside, the magical and meaningful mystique that prevails in this movie sets it apart from similar stories that came before it.
9. Small Soldiers (1998)
Few movies manage to merge fantasy and magic in the way this title does. Its captivating and detail-driven elements were convincing enough to make several younger viewers from the 90s and early 2000s believe that the toys in the movie were available for purchase in real life, and moved in much the same way.
Another 'ahead of its time' title, this story features missile tech being misappropriated into action figures, giving them 'battle programming' capabilities.
Stars like Kirsten Dunst, Gregory Smith, Jay Mohr, and David Cross make this movie a treat to watch.
8. Conan the Barbarian (1982)
Dark magic, a shape-shifting overlord, friendships, strength, and the will to be free all coalesce into an outstanding movie that has stood the test of time.
Starring memorable performers like Arnold Schwarzenegger, James Earl Jones, Max von Sydow, Sandahl Bergman, Mako, and Valérie Quennessen, this title has since become a cult classic in the magic fantasy genre.
Perilous quests and bloody raids add to its thrill factor.
7. Warriors of Virtue (1997)
An underrated classic in several regards, this fantasy adventure movie sees a young boy traveling to a magical realm where dark forces threaten the order of things.
Protecting that world are five kangaroo warriors whose kung fu skills and principles ensure captivating and credible viewing.
Performers as well as voice artists make this title stand out in the right light.
Artists like Angus Macfadyen, Mario Yedidia, Marley Shelton, Doug Jones, Jack Tate, Don Lewis, J. Todd Adams, Adrienne Corcoran, and Chao Li Chi took a simple script and made it extraordinary.
6. Mortal Kombat (1995)
Rife with blood and battles, this cult classic contains action and magic in great measure.
Ancient prophecies and ruthless war games come together quite nicely in this game-changing movie that was originally inspired by the video game after the same name.
Starring in this unforgettable adaptation are popular names like Christopher Lambert, Robin Shou, Linden Ashby, Cary-Hiroyuki Tagawa, Bridgette Wilson-Sampras, Chris Casamassa, François Petit, and Talisa Soto.
5. The NeverEnding Story (1984)
A classic in every way, this title redefined magic fantasy movies for an entire generation.
Packed with emotion, thrills, and memorable characters, the script captures so much of what this genre is all about.
A little boy finds he can literally transport himself into a story by opening the pages of a mysterious book.
This tale features talents like Noah Hathaway, Barret Oliver, Tami Stronach, and Moses Gunn.
4. Star Wars Universe
One title from the lot simply won't suffice to convey the depth of SciFi greatness and majestic fantasy detailing that has made "Star Wars" one of the most recognizable franchises in the world.
Victory of good over evil, politics, powerplay, emotion, romance, drama, action, suspense, betrayal, and more all confluence into the vast lake of visual wonders, epic theme music, and gripping character-driven arcs and fight sequences that define each title in this galaxy.
Star Wars Episode I: The Phantom Menace (set 32 years before New Hope) (1999)

Star Wars Episode II: Attack of the Clones (set 22 years before New Hope) (2002)

Star Wars Episode III: Revenge of the Sith (set 19 years before New Hope) (2005)

Solo: A Star Wars Story (set approx. 10 years before New Hope) (2018)

Rogue One: A Star Wars Story (set just before New Hope) (2016)

Star Wars Episode IV: A New Hope (1977)

Star Wars Episode V: The Empire Strikes Back (set 3 years after New Hope) (1980)

Star Wars Episode VI: Return of the Jedi (set 4 years after New Hope) (1983)

Star Wars Episode VII: The Force Awakens (set 34 years after New Hope) (2015)

Star Wars Episode VIII: The Last Jedi (set 34 years after New Hope, immediately after Force Awakens) (2017)

Star Wars Episode IX: The Rise of Skywalker (set 35 years after New Hope) (2019)
3. Narnia universe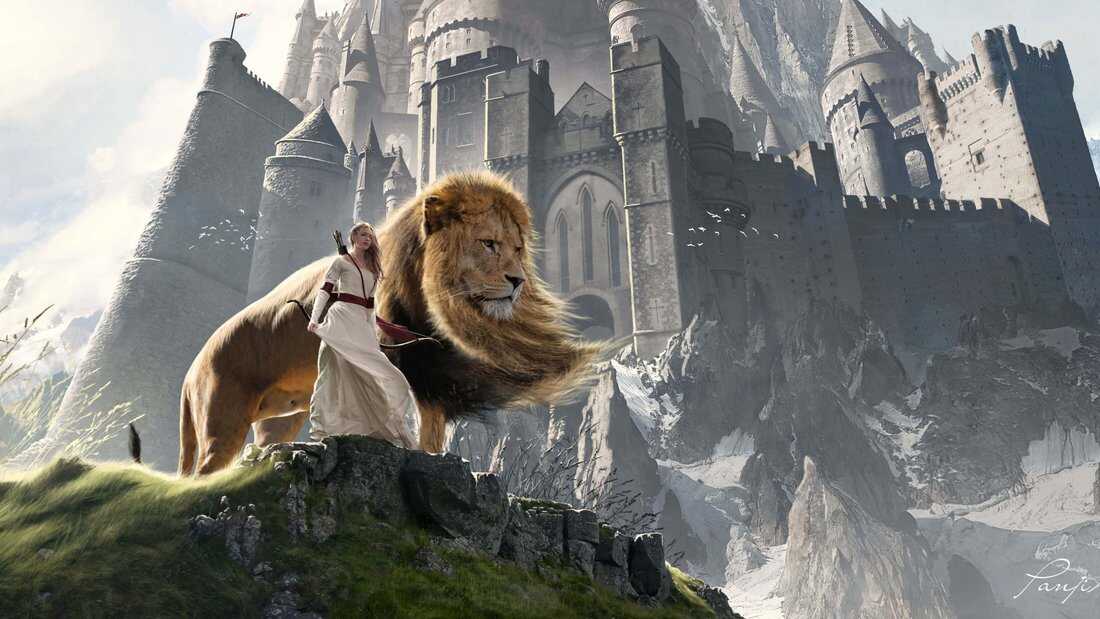 From being bestselling children's novels written by the outstanding C. S. Lewis, to becoming hit adaptations, this trilogy adds praiseworthy chapters to the magic-fantasy genre.
Living up to the books' depth and drama, each movie manages to convey a gripping 'good versus evil' storyline rife with suspense and magic, not to forget biblical subtext and heartwarming music.
The Chronicles of Narnia: The Lion, the Witch and the Wardrobe (2005)

The Chronicles of Narnia: Prince Caspian (2008)

The Chronicles of Narnia: The Voyage of the Dawn Treader (2010)
2. Lord Of The Rings universe
This universe barely needs an introduction. Before even the MCU and DCU took on full-fledged forms, there was LOTR.
The movies in this franchise have left an indelible mark in the lives of millions of fantasy-genre fans.
The first three titles, which were released in the early 2000s, still hold their own amidst advances in CGI and tech-driven filmmaking today.
The original trilogy won 17 out of 30 Academy Award nominations. "The Return of the King" alone holds the record for most Oscars, namely 11, setting it on a par with "Titanic" and "Ben-Hur".
Stirring music, deep characterization, loyal scripting, and excellence all around make these movies never-aging masterpieces in filmmaking.
Adapted from the works of legendary writer J. R. R Tolkien, these movies always seemed destined for greatness.
The latest series from Amazon Studios, "The Lord of the Rings: The Rings of Power", promises to carry on the rich legacy of this magnificent universe of legacies.
The Lord of the Rings: The Fellowship of the Ring (2001)

The Lord of the Rings: The Two Towers (2002)

The Lord of the Rings: The Return of the King (2003)

The Hobbit (set before LOTR trilogy) (2012)

The Hobbit: The Desolation of Smaug (set before LOTR trilogy) (2013)

The Hobbit: The Battle of the Five Armies (set before LOTR trilogy) (2014)

"The Lord of the Rings: The Rings of Power" (series) (set during Second Age of Arda, precedes both LOTR and Hobbit movies) (2022)
1. Harry Potter universe
Comprising a life-changing series of books by one of the most inspiring authors of our time, J. K. Rowling, and movie adaptations that enhance the way we see magic today, this franchise is certainly one of the most unforgettable ones ever created.
Fantasy and spellcraft find fresh definitions in these titles, whose books are portals of enchantment in their own right.
The world of literature as well as cinema was never the same once 'The Boy Who Lived' came along.
Memorable characters and superb story arcs all make for a franchise that has won the hearts of millions of fans all over the world and still keeps drawing people into its rich world of magic-fantasy brilliance.
Harry Potter and the Sorcerer's Stone (2001)

Harry Potter and the Chamber of Secrets (2002)

Harry Potter and the Prisoner of Azkaban (2004)

Harry Potter and the Goblet of Fire (2005)

Harry Potter and the Order of the Phoenix (2007)

Harry Potter and the Half-Blood Prince (2009)

Harry Potter and the Deathly Hallows – Part 1 (2010)

Harry Potter and the Deathly Hallows – Part 2 (2011)

Fantastic Beasts and Where to Find Them (2016)

Fantastic Beasts: The Crimes of Grindelwald (2018)

Fantastic Beasts: The Secrets of Dumbledore (2022)