»
Top 16 Best Luca Characters Of All Time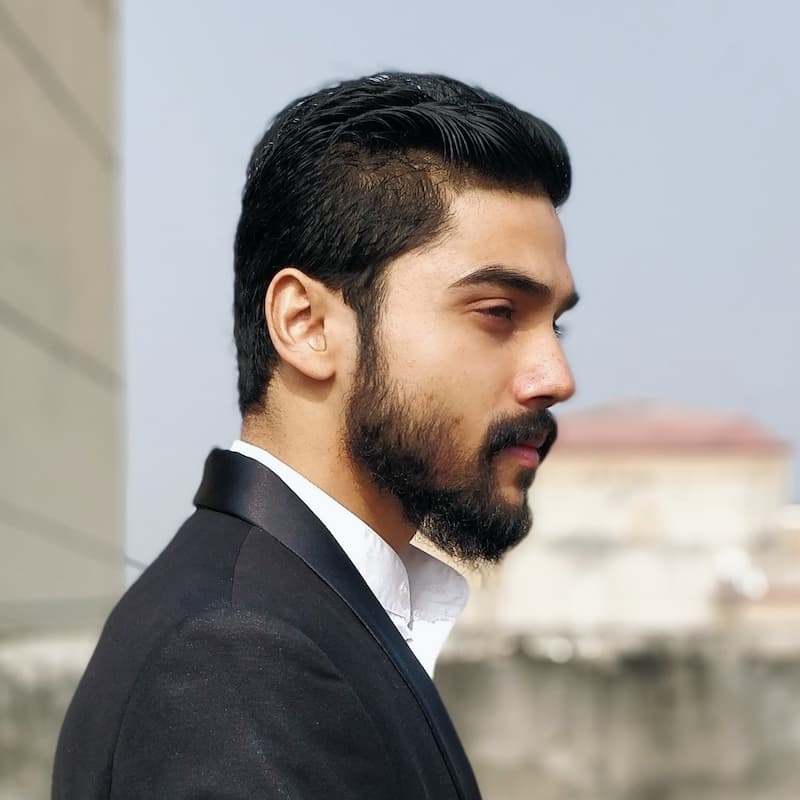 Shivam-Updated June 7, 2023
---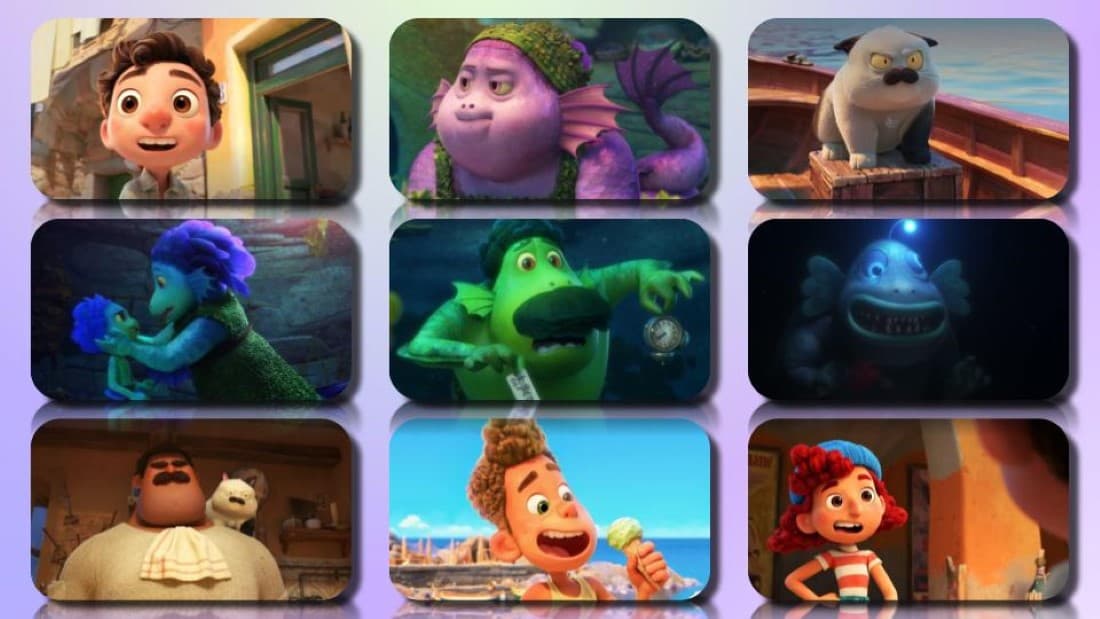 One of Pixar's better offerings, 'Luca', has gone on to prove its mettle on the streaming platform Disney+ in a short span of time. Not only did it top most of the original movies in its initial days of streaming but it also went on to regale the viewers with its many characters.
After its limited but fair box office run and successful online streaming, it would be safe to assert that the colorful characters of this computer-animated coming-of-age fantasy feature have managed to strike a chord with viewers of all age groups.
The drama traces the journey and friendship of two sea monsters who wish to explore the wonderful community above the sea on the Italian Riviera.
However, to do so, they first disguise themselves as humans and, thus, begins their uproarious adventure. Thanks to its endearing characters, creative storyline and overall setting, the film manages to make a solid impression on the minds of its viewers.
While there are not a lot of characters in the screenplay, some of them try their best to amuse us despite having a brief screen time.
Having said that, its central characters are so good that they can be counted among the finest characters to have ever been created by Pixar.
Interestingly, the cast and crew of this feature have expressed their desire to return for a sequel. In fact, it was reported that they even provided their inputs and different ideas to the makers to assess how the successor could possibly carry forward the story.
Even though the studio is said to have contemplated producing a sequel at some point, nothing has been made official yet.
1. Luca Paguro
The journey of Luca is one that a lot of us would relate to. His desire of wanting to fit in and get approved by the people around him is what drives his impeccable character.
During the course of his unforgettable journey, he gets to understand a lot about the complex workings of the world.
Needless to say, that naive and innocent approach to exploring the world and finding out things on your own is what helps the audience root for Luca right until the very end.
Just like most of us in the real world, he also makes a ton of mistakes. But, like a sensible human who hopes to learn and progress, he tries to mend his ways even though he ends up hurting himself quite often.
That being said, Luca also comes across as admirable because he is a very caring individual. Indeed, he seems to understand what it means to be appreciated and acknowledged by the people we love in our lives.
2. Giulia Marcovaldo
While watching the film, one can easily figure out that the focal point of the story is the friendship between Luca and Alberto.
However, as soon as Giulia makes her entrance into the story, she becomes just as significant as the titular character.
While she is someone who Luca can afford to get inquisitive with, she shares a different rapport altogether with Alberto.
That said, she goes on to prove herself as someone who can take a stand for her buddies. In this incredibly selfish world where people only look after their own interests, Giulia is like a breath of fresh air who is gracious, kind, and honest to almost everyone around her.
3. Alberto Scorfano
There is no denying the fact that Luca and Alberto have opposing personalities. In fact, the latter is not too fond of spending a lot of time overthinking things.
Also, he is more than willing to take risks and often acts as if nothing can ever stump or shock him. However, that doesn't negate the fact that he can be caring and considerate when he needs to be.
That said, he does tend to get a tad jealous and pushy at times.
Thankfully though, this behavior does not last for long. But, the most important thing to mention about Alberto is that he always tries to be there for Luca.
Needless to say, he is a truly fascinating character who's been able to find appreciation among viewers.
4. Massimo Marcovaldo
Let's just start by confessing that Massimo comes across as intimidating at the beginning of the feature film. He is Giulia's fisherman father, who is first seen chopping the heads off fish with a massive cleaver. As expected, he does not really exude a friendly vibe.
Even though he is known for his tough gaze and for bossing the boys around, it's fairly easy to measure that he has a soft heart; despite the fact that he can come across as tough on the outside.
As a father, the man leaves no room for any qualm, for he is as caring and supportive as a father can be.
Therefore, it is not surprising to see him turning out to be a father figure to Alberto as well.
Towards the end of the movie, we see his personality alter quite a bit.
5. Daniela Paguro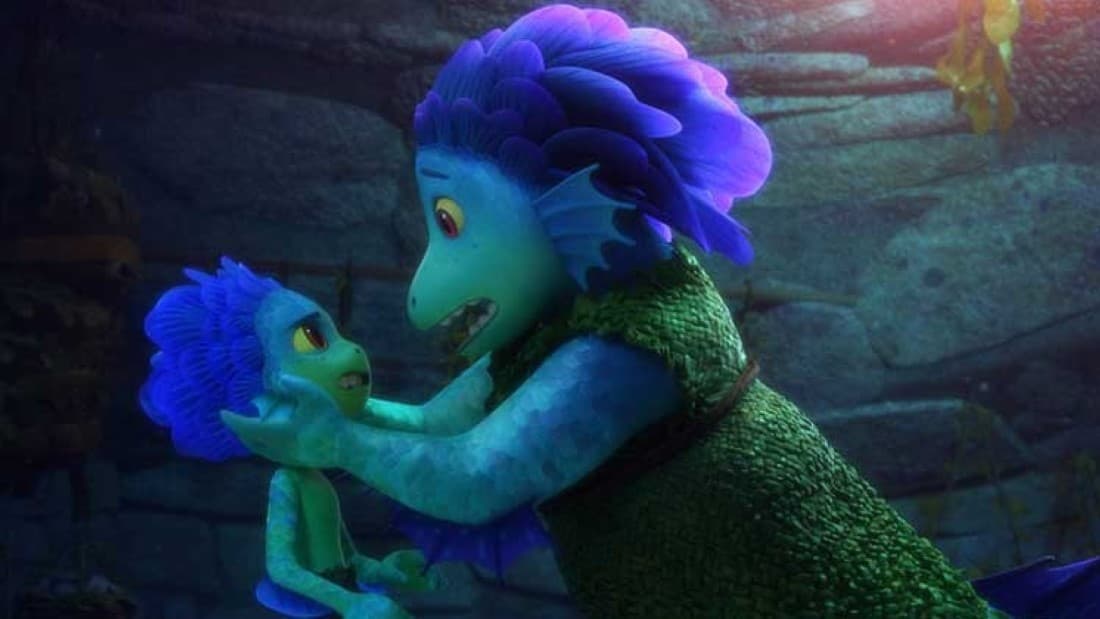 Like most mothers in the world, Daniela is protective of her child. She feels that she can do a lot better by giving him a sheltered life in order to keep him safe and sound at all times.
Even though her conduct can come across as overbearing and possessive, one has to understand that it is only out of love and care.
The viewers might feel that Daniela is being too hard at times, but they also acknowledge the fact that she has been a better parent than some truly unpredictable ones in past Disney flicks.
As tough as she might be with her son, she does realize some of her mistakes.
6. Grandma Paguro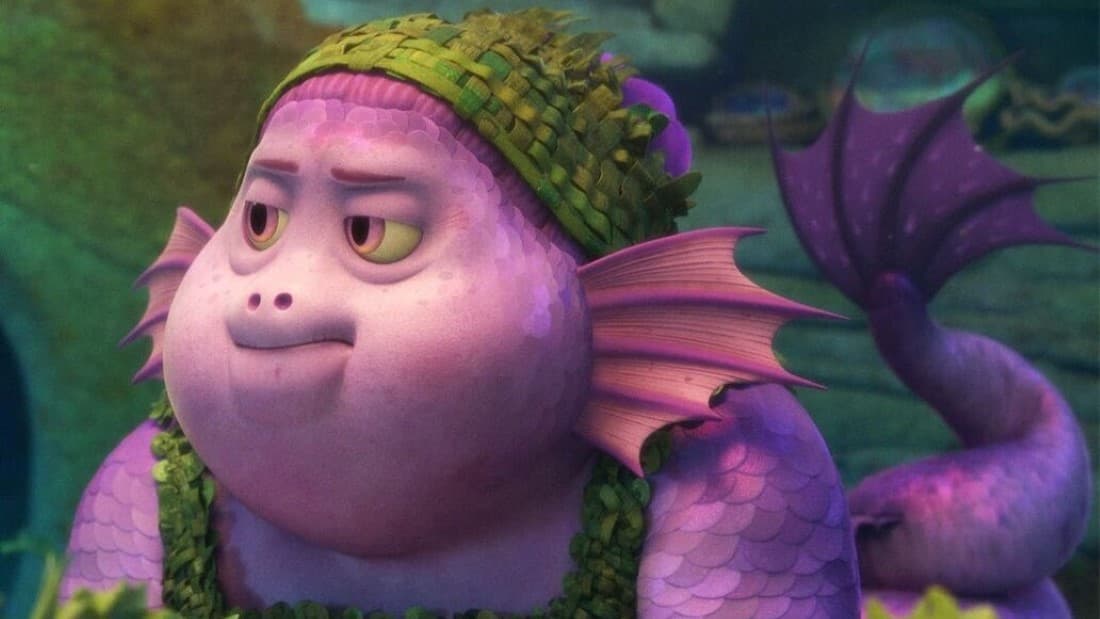 Just like Luca's dad Lorenzo, his grandmother also does not have a huge part to play in the storyline.
However, the impact that she has on her grandson's mind is what makes her character stand out. While we can notice Luca's mother having her apprehensions about visiting the surface world, his grandma has a much more lenient approach to it.
She can be seen enjoying talking about how much fun she had while she was above the ocean. In fact, she can be seen motivating Luca to do the same.
In addition, she also looks after him and saves him from his mother's wrath when he goes out exploring against the latter's wishes.
Needless to say, had it not been for Grandma, both the viewers and Luca may not have been allowed to relish certain adventures.
7. Lorenzo Paguro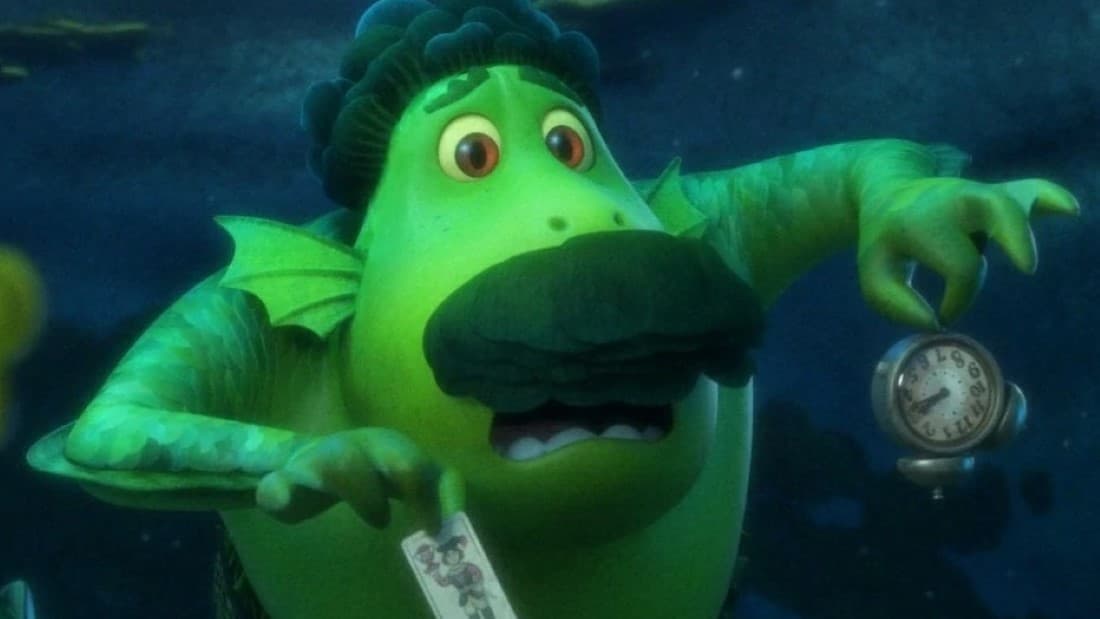 Unlike most fathers that one would come across in the world of cinema, Luca's father, Lorenzo, does not really like to be in the spotlight.
Needless to say, he is clearly the less involved parent in the story; despite the fact that he is, indeed, quite loving towards his family.
That is probably why he allows the other characters in the story to be in the driving seat.
Lorenzo might come across as both distracted and absent-minded to some, but he has his moments of fun.
That said, it is also quite obvious that he is mostly seen following Luca's mother in the movie.
8. Ercole Visconti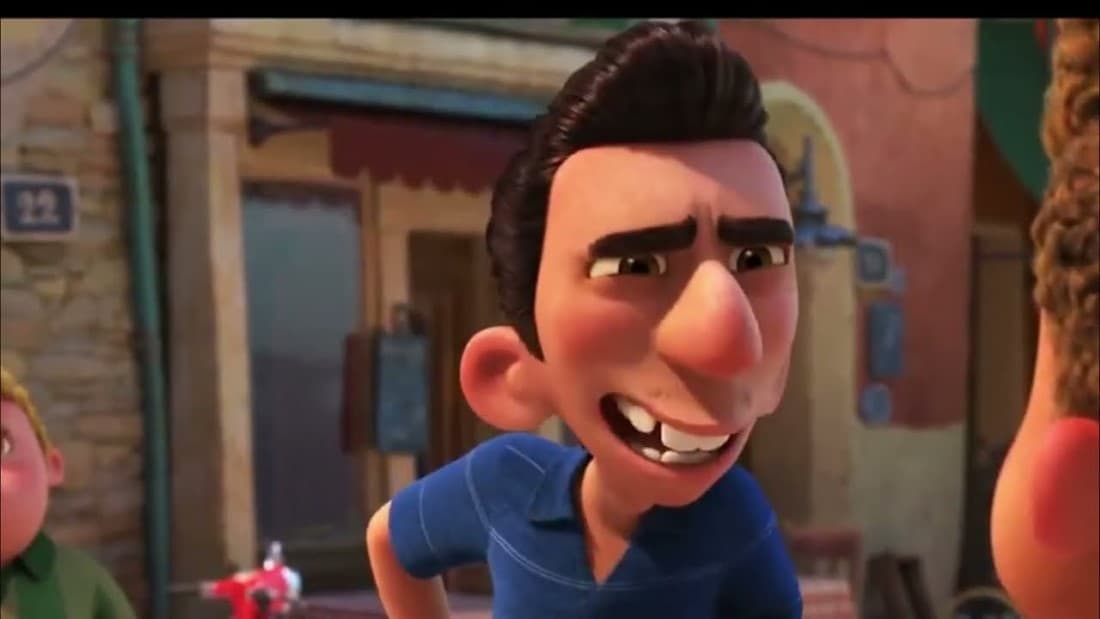 No matter how charming and endearing the plot and characters of an animated film are, there is always going to be a villain to make things far more engaging.
Thankfully, Ercole gets the job done here. Even though he is not a devastatingly horrifying antagonist, he does manage to provide the audience with a character to root against.
And, that is precisely where he succeeds. Now, since he is a villain, he's got to be greedy, pretentious, and belligerent.
In addition, Ercole comes across as obnoxious. The beauty of this character lies in the fact that he's able to be all of the above without ever coming across as irritating to the viewers.
While there is a possibility that one may not remember this villainous character in the long run, it is also quite true that he makes a fun antagonist without coming across as a real threat.
9. Machiavelli
Disney has to be given a ton of credit for creating some of the most outstanding animal sidekicks of all time. Therefore, it is not surprising to see a cat named Machiavelli take the legacy forward in this motion picture.
As Alberto and Luca are seen having supper with Giulia and her father, they try their best not to reveal their monster secret.
However, while the humans remain visibly unaware of the secret, there is a certain someone who can be seen keeping an eye on them. That clever someone is none other than Machiavelli himself.
Just like Uncle Ugo's character, the makers could have ensured that the cat was given a lot more screen time. But, it is also possible that they may not have wanted to overdo things with Machiavelli.
10. Uncle Ugo
After having discovered that he has been sneaking into the human world, Luca's parents feel that he should be spending the season with his Uncle Ugo.
Even though Ugo comes across as a terrifying creature, his antics are more or less eccentric in nature.
That said, it's easy to note that he has not been given a lot of screen time. But, even though he only appears briefly, he is shown to be incredibly humorous and convincing.
11. Ciccio and Guido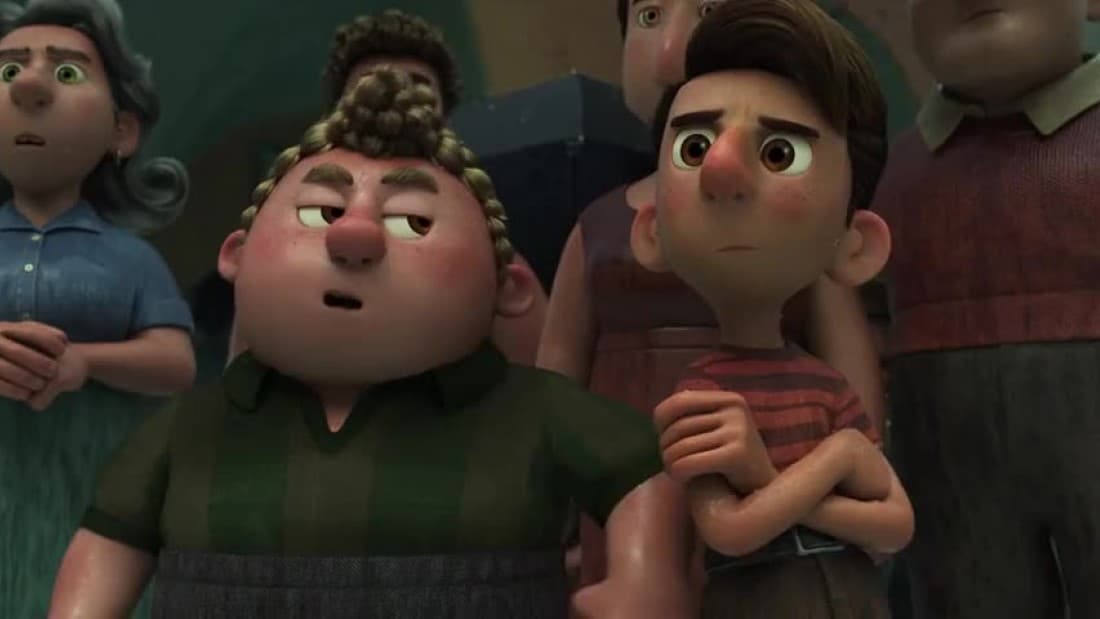 Ciccio and Guido happen to be the secondary antagonists in Luca. Sooner than later, they turn out to be crucial and delightful supporting characters in the story.
Even though they are the companions and henchmen of Ercole Visconti, they soon turn against him since he continues to abuse them and take them both for granted.
Throughout the film, the viewers see how Ciccio and Guido attempt to please and cooperate with Ercole. They both look up to him and are even willing to make sacrifices for him.
However, their obligation towards Ercole does not end there as they can also be seen feeding him sandwiches when he is famished.
As the movie inches closer to its finale, the duo finally gets to see their boss for the jerk that he is.
12. Concetta and Pinuccia Aragosta
Concetta and Pinuccia Aragosta are a pair of elderly women who have been residing in Portorosso in disguise. So, who exactly are they?
Well, you guessed it right; they are revealed to be bonafide sea monsters later in the story.
Concetta and Pinuccia Aragosta both come across as grumpy women to the viewers. While this could be because of their old age, one has to consider the fact that they're also almost always seen fretting.
In fact, the two are even seen hitting Alberto and Luca with an umbrella and a purse in one scene after the boys end up teasing them with a joke.
So, yep, they serve as decent supporting characters in the movie.
13. Signora Marsigliese
Signora Marsigliese is the lady who can be seen working as the sponsor for the Portorosso Cup Race.
Marina Massironi has voiced this character, which can very well be recognized for the way that it has been sketched.
Marsigliese has green eyes, pale skin tone, and short wavy mousy brown hair.
In addition, she has dark brown eyebrows. She is often seen wearing a button-up shirt that has dark blue and yellow stripes all over it.
14. Caligola
Caligola is a turtle who makes a friendly presence felt in the film. Not a lot of things have been revealed about this character, but he can be seen wielding the ramp for the titular character and Alberto to use while riding on their homemade Vespa.
However, one can assume that the ramp might be too heavy to hold for him. This is probably why he comes across as a bit gloomy to the viewers.
Even though he has not been seen talking in the motion picture, one can find him gasping when something seems to have happened out of the blue.
15. Giacomo and Tommaso
Fans of Luca are perhaps not aware of the fact that actor Giacomo Gianniotti has also played a minor role in the film.
The Grey's Anatomy actor can be seen portraying the character of Giacomo in the opening shot itself.
In the scene, we catch him encountering a sea monster off the coast of the Italian Riviera.
The character is that of a young and clean-shaven fisherman who continues to stare at the creature as it leaps through the air and swims away into oblivion.
Giacomo's fishing companion is Tommaso, who can also be seen in the same frame with him.
16. Mr. Branzino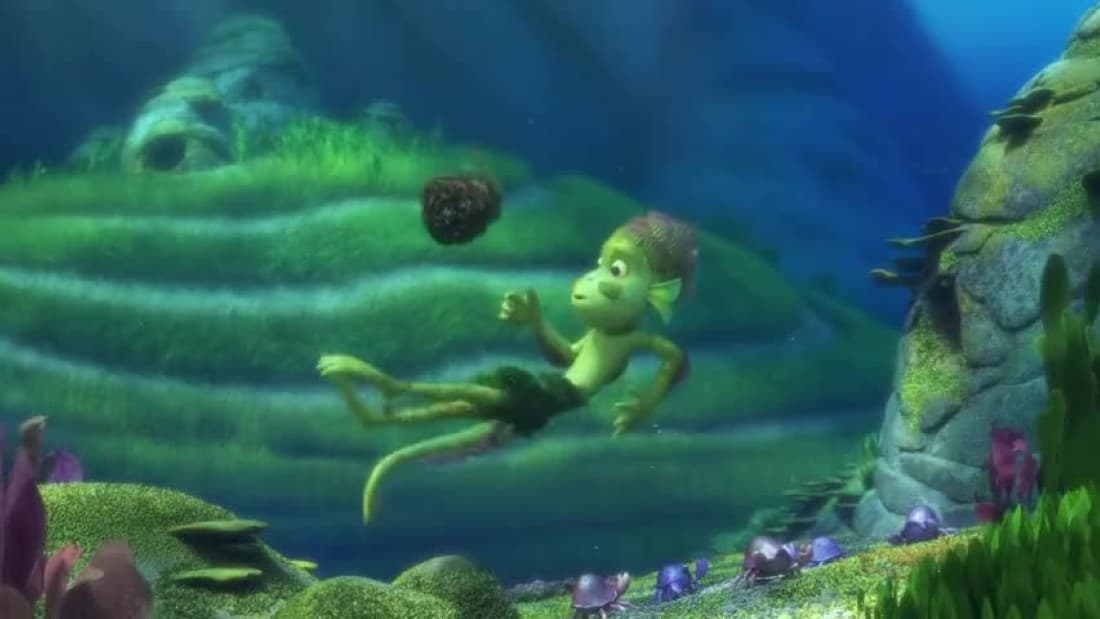 Mr. Branzino is another minor character in Luca who somehow manages to make his presence felt. One of the neighbors of the Paguro family, he has been voiced by Jim Pirri.
He can be seen saying good morning in the most grumpy manner to Luca after he gets hit by accident.
He was also mentioned once by Daniela Paguro. This was when she could be heard saying that she would like to best his family at a competition.