»
Top 50 Most Popular Italian Singers Of All Time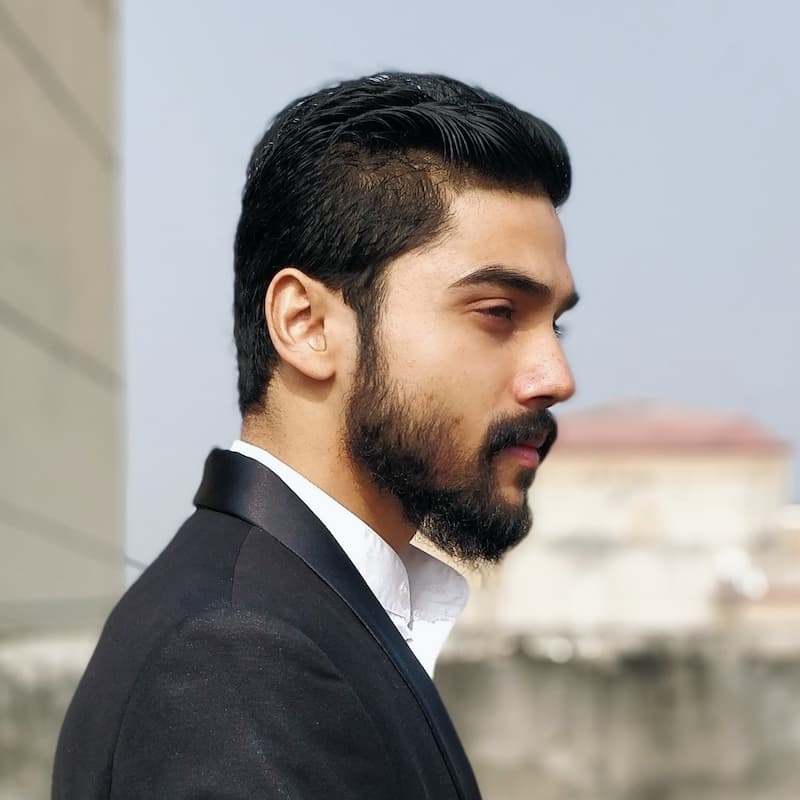 Shivam-Updated March 30, 2023
---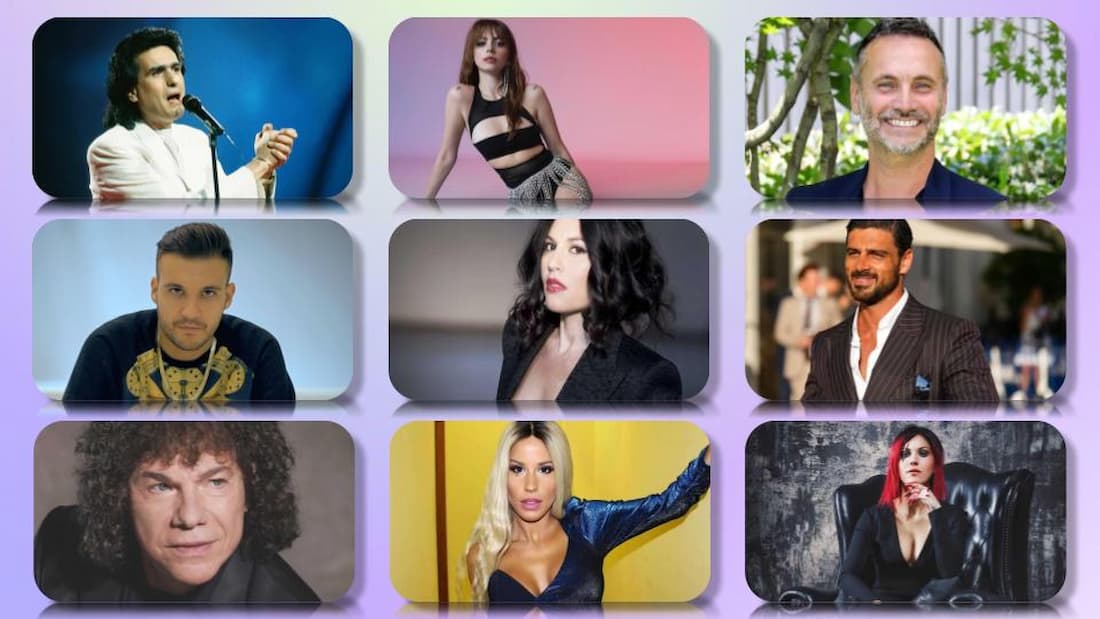 Those who are familiar with Italian culture would be duly aware of the fact that music is a vital part of the country's history. In fact, some would even go on to assert that it, in many ways, is what Italian identity is all about.
Needless to say, some hugely popular and well-regarded artists have gone on to enrich the nation's entertainment industry by adding to different forms of music over the years. From empirical art music and international fusions to symphonic music and opera, Italian artists have strived to perfect every form of music and have, in the process, turned out to be big favourites in not only their home country but also across the globe.
It is not surprising then that Italians of every age know at least a few songs from the singers we are going to be discussing today. Indeed, these artists can help genuine music enthusiasts to delve into real Italian music.
So, we have done our research to fetch you a story on the greatest and most famous Italian singers and songwriters of all time. While the compilation comprises some classic musicians, you'll also find several modern-day pop icons making their presence felt in it.
50. Riccardo Cocciante
Riccardo Cocciante may not quite be the most original songwriter to make it to our piece, but it is difficult to deny that his songs are well-known within the country.
His lyrics often take into consideration the blossoming of love or its eventual end. In a sense, his repertoire represents a genre that almost everyone outside Italy thinks is strictly Italian.
You need to listen to him play in order to completely gauge what we mean. That said, Cocciante is not 100% Italian as he was born in Saigon to a French-Italian couple.
They came to Rome when he was eleven years old. Some of his most famous songs are "Bella senz'anima" (Beautiful without soul) or "Margherita."
49. Giusy Ferreri
There is a polarizing opinion on Giusy Ferreri when it comes to the masses of Italy. While some are not too fond of her voice, others are of the opinion that it is strong, to say the least.
Born in 1979, she shot to fame after having attended the X Factor. Not long after that, the artist went on to the Italian Singles chart 5 times with some of the top hits, such as "Non ti Scordar mai di me" and "Roma-Bangkok." Ferreri has released 5 albums so far and has managed to sell over 2.5 million copies the world over.
48. Baby K
Singer, songwriter, and rapper Baby K is mainly known for her hits "Killer" and "Roma-Bangkok". The latter turned out to be the best-selling single in Italy in 2015 and the first video of hers to receive the Vevo certificate.
The artist has had some great summer hits in the past few years, and her "Baby K" is one track that managed to sell over 1 million copies in addition to having received a diamond certification.
A recipient of an MTV Italian Music Award, many consider her to be the undisputed queen of summer hits.
47. Annalisa
Annalisa is certainly an Italian pop singer to look out for. A well-known name throughout Italy, she has also sung in one of the movies set in her country Tuscan Wedding.
A recipient of awards such as the World Music Awards and MTV Europe Music Awards, she has recorded 6 albums and 25 singles, thus far. Add to that the fact that she has 8 Platinum discs and 10 Golden discs.
The artist has also performed at the Sanremo Music Festival several times. However, the best she has been able to do was secure the third position there. Annalisa rose to fame after having participated in the tenth edition of the talent show Amici di Maria De Filippi in 2010–2011.
46. Nek
One of the most enchanting Italian singers to make it to our story is Filippo Neviani, whose stage name is Nek. Born in 1972, he tasted success for the first time after having participated at the Sanremo Festival in 1997.
One of his songs, "Laura Non C'e", became popular both in Italy and on international levels. Sooner than later, he recorded multiple albums and became famous in Europe and Latin America.
Nek decided to participate at Sanremo yet again in 2015 and earned the second spot, all thanks to the song "Fatti Avanti Amore."
45. Michele Morrone
Michele Morrone is an Italian actor, model, singer, and fashion designer who is known to have appeared in both Italian and Polish feature films since the beginning of his career.
He went on to gain recognition after portraying Massimo Torricelli in the erotic romantic drama 365 Days, which was released in 2020. Morrone's acting career began by playing the role of Riccardo in Second Chance.
It was a three-episode web series, which was helmed by Piergiorgio Seidita. A professional guitarist and singer, he learned to play guitar at the age of 25 by watching YouTube videos.
Not long after that, he went on to release an album titled Dark Room.
44. Cristina Scabbia
Best known as one of the two vocalists of the gothic metal band Lacuna Coil, Cristina Scabbia is a singer who is also known to have penned an advice column in the popular rock magazine Revolver, alongside musician Vinnie Paul.
Over time, people have seen her getting featured in a Megadeth song "À Tout le Monde (Set Me Free)", the album "The Theory of Everything", the Apocalyptica song "S. O. S. (Anything But Love)", and another version of the Alter Bridge song "Watch Over You", respectively.
43. Agostino Carollo
Also known as Spankox, Agostino Carollo is an Italian musician, disc jockey, singer, and producer who has been signed with EMI of late. Even though he started his career as a classical violinist, he specializes in pop and dance music, including remixes of popular songs.
Several of his songs have gone on to appear in the Dancemania compilation series and Dance Dance Revolution video game series under the name X-Treme. In fact, Carollo has used X-Treme to write and produce several successful tracks over time.
42. Fabrizio de André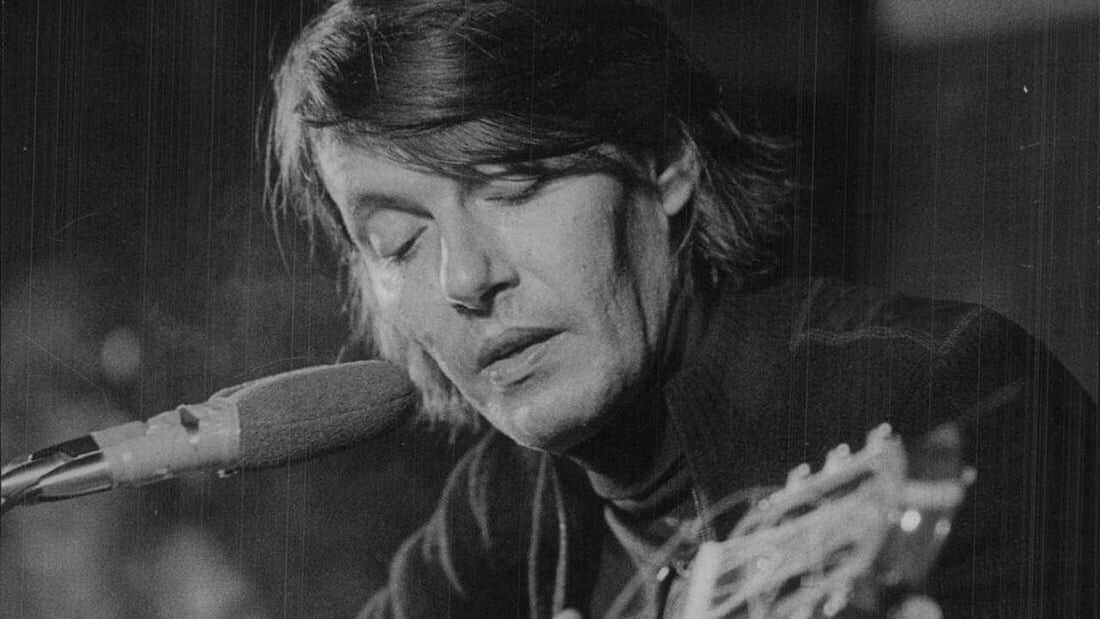 Fabrizio de André is yet another renowned Italian artist who passed away more than two decades ago. However, his songs are indispensable and can be heard regularly either on the radio or being hummed by other artists.
His thoughtful composition was on full display in tracks such as "The fisherman" (the fisherman) and "Mouth of Rosa" (mouth of Roos). De André, who started singing in Genovese and Sardinian later in his life, is also known for his album Crêuza de mä, whose songs continue to be popular in Italy.
41. Toto Cutugno
Best known for his worldwide hit song, "L'Italiano", Toto Cutugno is an Italian pop singer-songwriter and musician, who is also remembered for having emerged victorious in the Eurovision Song Contest held in Zagreb, Croatia, SFR Yugoslavia in 1990.
He was able to win it with the song "Insieme: 1992", for which he wrote both lyrics and music. The artist began his musical career as a drummer and later went on to form an Italo disco band together with Lino Losito and Mario Limongelli, called Albatros.
Cutugno's early days as a songwriter saw him create music for French-American singer Joe Dassin.
40. Giorgio Moroder
Dubbed the "Father of Disco", Giorgio Moroder is an Italian composer, songwriter, and record producer, who is credited with pioneering euro disco and electronic dance music. The founder of the former Musicland Studios in Munich, he had also started his own record label called Oasis Records during the early '70s.
He has gone on to create a score of songs for many popular performers such as David Bowie, Falco, Kylie Minogue, Irene Cara, and Janet Jackson. A recipient of four Grammy Awards and two People's Choice Awards, he was inducted into the Dance Music Hall of Fame in 2004.
39. Antonio Vivaldi
Antonio Vivaldi was an Italian violinist and composer whose concertos pieces for one or more instruments were widely known and influential across Europe. One of the most regarded Baroque composers of all time, his best-known work is a series of violin concertos known as the Four Seasons.
After almost two centuries of constant decline and obscurity, Vivaldi's musical reputation underwent a revival in the early 20th century, all thanks to the research conducted by scholars and music historians over the years.
38. Francesco Guccinic
Francesco Guccinic's music is simply vocals and guitar, so in case you have been listening to him for quite some time without a break, it could get a tad monotonous.
However, it would be nothing less than soothing to the ears of his ardent listeners. Every Italian knows "Canzone per un'amica" and "Auschwitz." His music is a testament to the fact that he often sings about subjects that go far beyond the trite drama of love.
At one of Guccini's last concerts, many young people were present with a bottle of wine in their hands. This was a tribute of sorts from them to the artist who is known to have drunk quite a bit of red wine while on stage during his performances.
37. Lucio Battisti
Lucio Battisti may have passed away at a young age, but his record sales exceed the 25 million mark. Many of his lyrics were written by or together with Mogol, who is known to have written for other popular artists and has even 'translated' a David Bowie song in the distant past.
Battisti's special, high-pitched voice helps him in conveying a range of emotions very well. It is not in the least bit surprising then that the man has helped change Italian music by using all kinds of other movements in his sound.
A song that almost everyone in Italy knows is "Io Vorrei… Non Vorrei… Ma Se Vuoi… (I would like….not want to…but if you will…)."
36. Francesco De Gregori
Popularly known as "Il Principe dei cantautori" ("The Prince of the singer-songwriters"), Francesco De Gregori is regarded for the elegance he brings to his compositions. In fact, many believe that his beautiful texts are not very easy to comprehend.
While his breakthrough came in 1974 with his album Rimmel, he only went on to consolidate his list of admirers following the release of "La Donna Cannone." Needless to mention, De Gregori is a poetic and thoughtful songwriter who has strived to express that it is imperative to work towards making society better by doing something meaningful.
35. Francesca Michielin
Most fans of Italian music would agree that Francesca Michielin is a musical star who has been shining bright of late. Even though she is in her late 20s, she has already turned out to be a favourite around the country.
One of her finest songs is "Chiamami per Nome", which was seen performing with Fedez; even at Sanremo 2021. The track earned them the second spot. That said, it is imperative to mention that Michielin rose to prominence after having won the 5th season of the Italian X-Factor.
Soon after her win, her song "Distratto" received double platinum, and she had multiple releases after that.
34. Il Volo
The Italian trio, best known as the Il Volo, started their careers together with complete success on their record of O Sole Mio when they were all just 14-16 years.
Now, over the past decade, they have gone on to win the appreciation of their listeners courtesy of their incredible voices and songs with a spice of opera style. The three artists ensure that their distinct voices blend beautifully to produce the finest music possible.
Together, they rose to fame at the Festival of Sanremo where they won in 2015. Additionally, the group represented Italy at the Eurovision Festival and finished in the 3rd position.
Their song, "Grande Amore", is quite popular among their fans, and, in a way, it has also helped them gain fame across the globe. It is not surprising then that most of their tours and concerts are outside of Italy today.
33. Federico Palana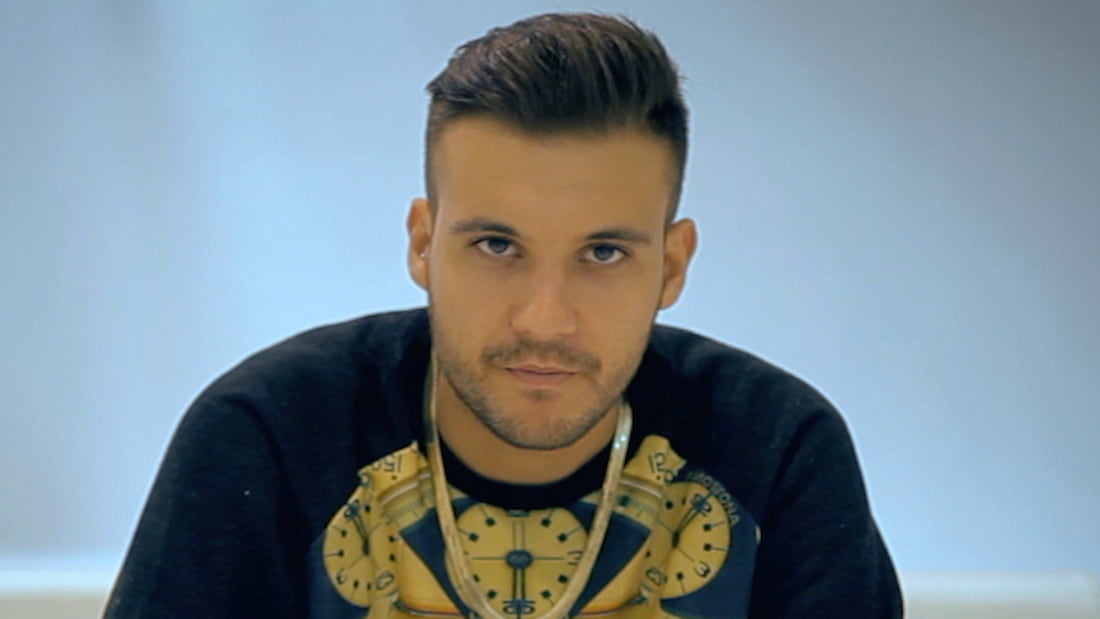 Italian rapper Federico Palana is best known by his stage name Fred De Palma. He hit the music scene in 2007 and gained fame by freestyling in Turin and Milan.
Eventually, it landed him a record deal as a member of the group Royal Rhymes in 2010. The year 2012 saw Fred De Palma going solo, following which he aimed to cement his fate as a renowned Italian singer.
Hits like "Una volta ancora/Se iluminaba" from his fifth album, Uebe only consolidated his position as a singer. The song was certified seven times Platinum and is one of his top-selling hits to date.
32. Zucchero Fornaciari
Credited as the "father of Italian blues", Zucchero Fornaciari is a singer-songwriter, whose stage name is the Italian word for "sugar." His music is primarily inspired by gospel, soul, blues, and rock music, and alternates between Italian ballads and more rhythmic R&B-boogie-like pieces.
One of the few European blues artists who still enjoys great international success, he has gone on to sell over 60 million records to date the world over. Fornaciari has been a recipient of four Festivalbar, nine Wind Music Awards, two World Music Awards, and six IFPI Europe Platinum Awards, respectively.
31. Umberto Tozzi
Like a few other artists on our list, Umberto Tozzi kick-started his career after having joined a band called Off Sound in 1968. They mostly used to perform around his hometown of Turin, Italy.
The artist found great success in both singing and songwriting from 1976 to 1978, and "Ti Amo" managed to top the chart big time. In fact, it reached #1 and stayed there for about seven months.
Tozzi continued to rise with a song like "Gloria", which went on to become a smash hit on the Italian and Latin American music charts. Not long after that, it was covered by American singer Laura Branigan and added to the soundtrack of Martin Scorsese's critically and commercially successful film The Wolf of Wall Street.
30. Franco Battiato
Franco Battiato is a Sicilian who is not only credited with making music but also motion pictures. Also a painter, he is known for his rich lyrics, which are primarily about the things that have continued to keep him occupied.
His songs contain esoteric, philosophical and religious themes, and have spanned a variety of genres. One of his better-known romantic tracks is "E Ti Vengo a Cercare (and I've come to find you)." Battiato has been one of the most popular singer-songwriters in Italy for decades and has collaborated with several Italian and international musicians and pop singers over the years.
29. Lucio Dalla
Sadly, Lucio Dalla passed away a few years ago but his music never ceases to mesmerize. An extremely significant figure in the development of Italian music, he has gone on pen many texts himself, as well as with others.
Perhaps his most famous songs to date are "Caruso" and "L'anno che verrà." Most of the lyrics that he pens are often about something. Dalla, who is known to have played various instruments, was trained in jazz as well.
He is known to have tasted success following the success of the Banana Republic album, which was released in 1979.
28. Beniamino Gigli
Unfortunately, not a lot of people know about Beniamino Gigli today, possibly because he did not record nearly as much as his compatriot and predecessor Enrico Caruso. However, opera historians would be well aware of the fact that he made his debut at opera houses throughout Italy, including Las Scala, Palermo, Naples, and Rome, between 1914 and 1920.
Rumoured to be Benito Mussolini's one true favourite, he also performed in Buenos Aires and New York City. Following the culmination of the Second World War, Gigli decided to face the microphone for concerts and operas once again.
Add to that the fact that he made appearances in more than 20 movies after the war.
27. Vasco Rossi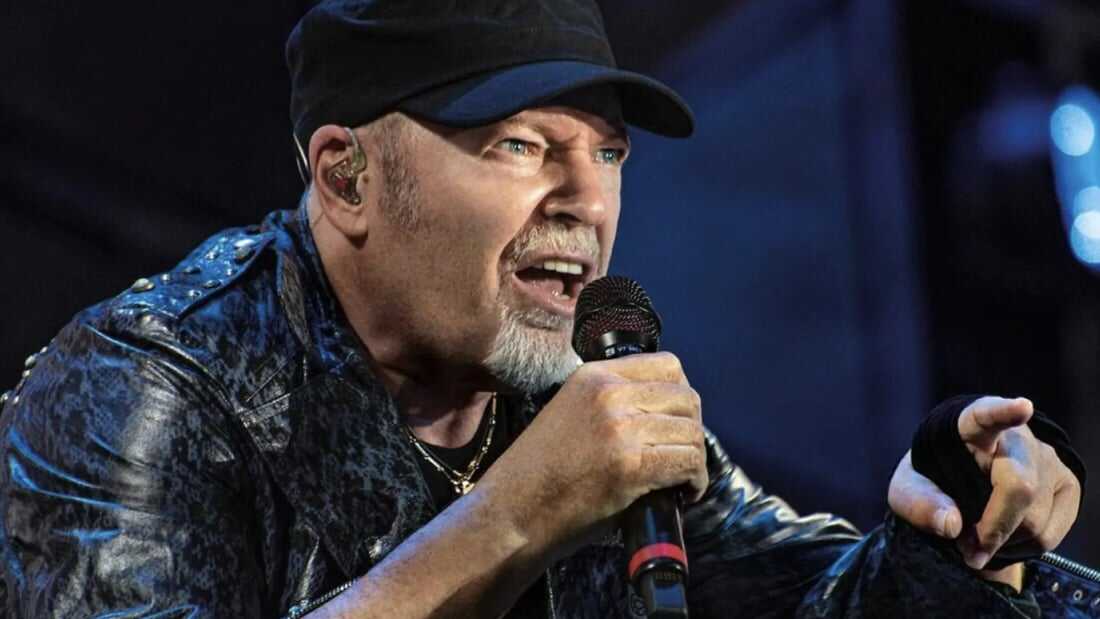 Singer-songwriter and poet Vasco Rossi has published official 30 albums throughout his career so far. In addition to having written over 250 songs, he has sold over 35 million copies to date.
The artist calls himself a provocautore (an Italian portmanteau for "provoking author"), which is probably because he has often been criticized for his choice of lifestyle and the lyrics in his songs.
Rossi may be an atheist, but that seldom stops people from attending his concerts. In fact, his Modena Park concert from 2017 is the highest-attended ticketed concert of all time.
26. Patty Pravo
Born Nicoletta Strambelli in Venice, Italy, Patty Pravo was at the height of her professional success during the '60s and '70s. She first tasted success in the true sense of the word with the release of her single "Ragazzo triste" (Sad Boy).
She followed the success of the aforementioned track with another hit single, "Se perdo te" (If I Lose You). However, her most popular song to date is "La bambola" (The Doll), which was released with her eponymous debut album in 1968.
Even though Pravo's popularity declined in 1980 after she posed for Playboy, she did her best to make a comeback in the late '90s.
25. Mina
A soprano singer from Lombardy, Mina commenced her musical journey as a part of the rock band Happy Boys. After she left the group, she ended up finding her own band called Solitari.
With her group, they went on to perform a syncopated and loud version of "Nessuno" (Nobody) at the very first rock festival in Milan. Her strong voice was on full display in her performance, which led to the birth of the "queen of scream." Known for her undeniable versatility and for fusing modern styles with traditional Italian melodies, Mina transformed herself into a pop icon.
It is imperative to mention that she is the only artist to stay at the top of the Italian charts in each of the six decades since her professional debut.
24. Marco Mengoni
Coming from central Italy, we have Marco Mengoni, who began taking singing lessons at the age of 14. He competed in the talent show X-Factor and won with the song "Dove si vola" in 2009.
Over time, the track went on to top the Italian Top Digital Downloads chart. The artist then decided to release his debut studio album, Solo 2.0, which would become the first of five #1 album hits.
Not only that but two of his live albums also turned out to be bonafide chart-toppers. All thanks to his commendable work, Marco has been a recipient of several accolades so far.
He has received Best Italian Act at the MTV Europe Music Awards and Man of the Year at the TRL Awards, respectively.
23. Giorgia
Born in Rome, Italy, Giorgia is known to have spent a good number of years performing jazz and soul in local bars. She made her official debut at the Sanremo Musical Festival in 1994 and was placed at number seven.
However, her undeniable stage presence ensured to open doors of opportunity that allowed her to perform with the likes of Luciano Pavarotti and Andrea Bocelli in due course of time.
Giorgia has made eleven studio albums since her debut. Out of them, seven have gone on to become top-three hits in Italy and all are certified Platinum. Her soulful voice has prompted the media and her listeners to call her the Whitney Houston of Italy.
22. Elisa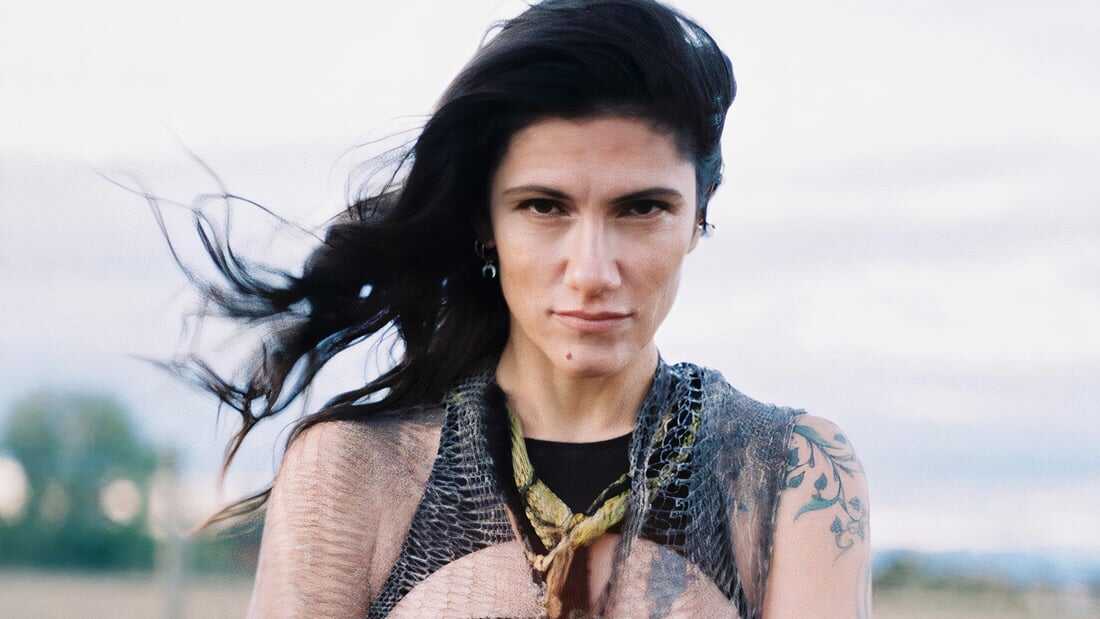 The next artist to make it to our list is Elisa, who hails from Trieste. One of the few Italian artists to write and record music in English, she harboured big dreams from a very tender age and was inspired by singers like Björk and Aretha Franklin.
Believe it or not, she started writing songs at the age of 11 and was soon seen appearing on television. She made her debut with the release of Pipes & Flowers in 1997, which went on to become an instant hit.
While her next four albums managed to make it to the top ten, some of her singles were also included in film soundtracks, like "Love Is Requited" in Someday This Pain Will Be Useful to You and "Ancora qui" in Django Unchained.
For those of you who aren't aware, Elisa was also the voice of Nala in the Italian version of The Lion King.
21. Anna Tatangelo
Anna Tatangelo burst onto the scene at the age of 15 when she became the youngest person to win the Sanremo Music Festival. So, she decided to participate in the event seven more times from 2003 to 2019.
The song, "Essere una donna", landed her another win in 2006. While not all of her songs during the period ensured that she ended up emerging victorious in each season, some of them did go on to become hugely popular.
One of them was "Il mio amico" from 2008, which went to #2 in the Italian charts and, eventually, became certified Platinum. Tatangelo is still active and released her latest single, "Guapo," in 2020, which has garnered over 21 million views on YouTube so far.
20. Gigliola Cinquetti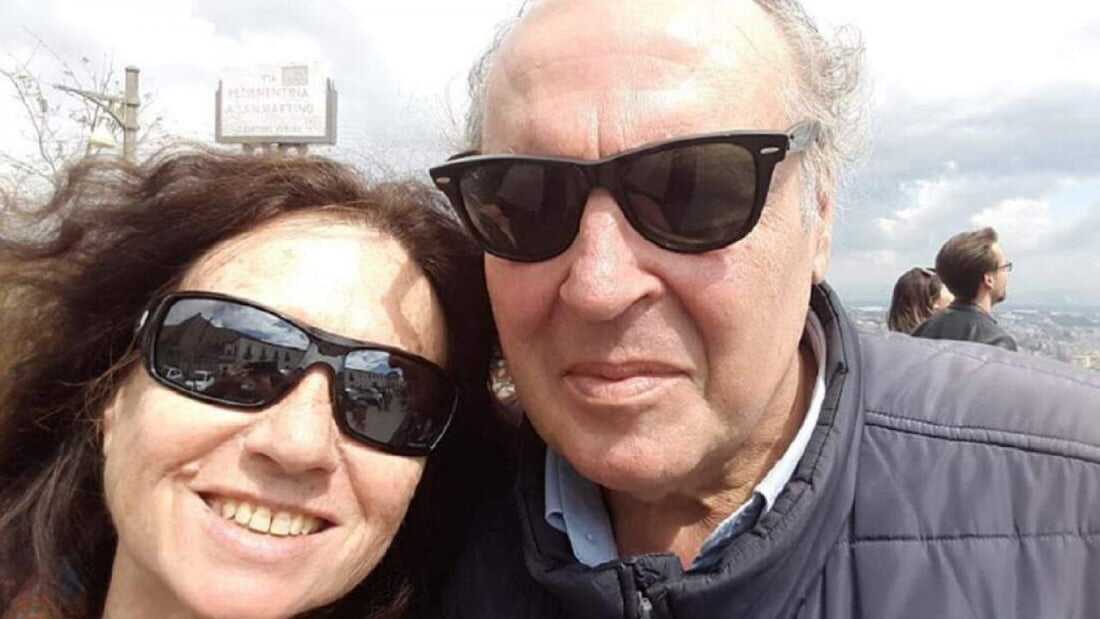 Born in Verona, Italy, Gigliola Cinquetti is a singer-songwriter and TV personality who joined the 1964 Sanremo Music Festival at the young age of 16. She won the event with the song "Non ho l'età." She decided to sing the song again in that year's Eurovision Song Contest and went on to receive another remarkable win.
In fact, she was the the youngest artist to win the contest at the time. It is not surprising then that "Non ho l'età" became a commercial success internationally, with over 3 million sales.
Cinquetti, who competed again in Eurovision in 1974, went on to become a journalist and TV presenter later in her career. However, she was invited by Eurovision to perform her signature song as an interval act in 2022.
19. Coez
Rapper Coez, who hails from Nocera Inferiore, Italy, started his career by producing mixtapes. Sooner than later, he went on to become part of a group called Brokenspeakers with other members such as Lucci and Bruno Cannavicci.
The artist decided to collaborate with other singers and released a solo album called Figlio di nessuno in 2009. While it may not have been hugely successful, it did end up helping him gain some listeners.
However, commercial success soon found the man following the release of his third and fourth albums, namely Niente che non va and Faccio un casino. While both were #2 on Italian charts, the latter went on to be certified two times Platinum.
18. Ghali
A new-age Italian musical star, Ghali was born to Tunisian immigrant parents in a poor Milan neighbourhood. While not much is known about his personal life yet, what is, however, acknowledged is that he is one of Italy's greatest rappers.
Known for fusing hip-hop with blends of Italian and Tunisian culture, he thrived on the success of his track "Ninna nanna", which went on to top the Italian charts and was four times Platinum.
Some of the major local newspapers like La Repubblica have praised him and gone on to refer to him as "a blessing." Yep, you read that right!
17. Alessandra Amoroso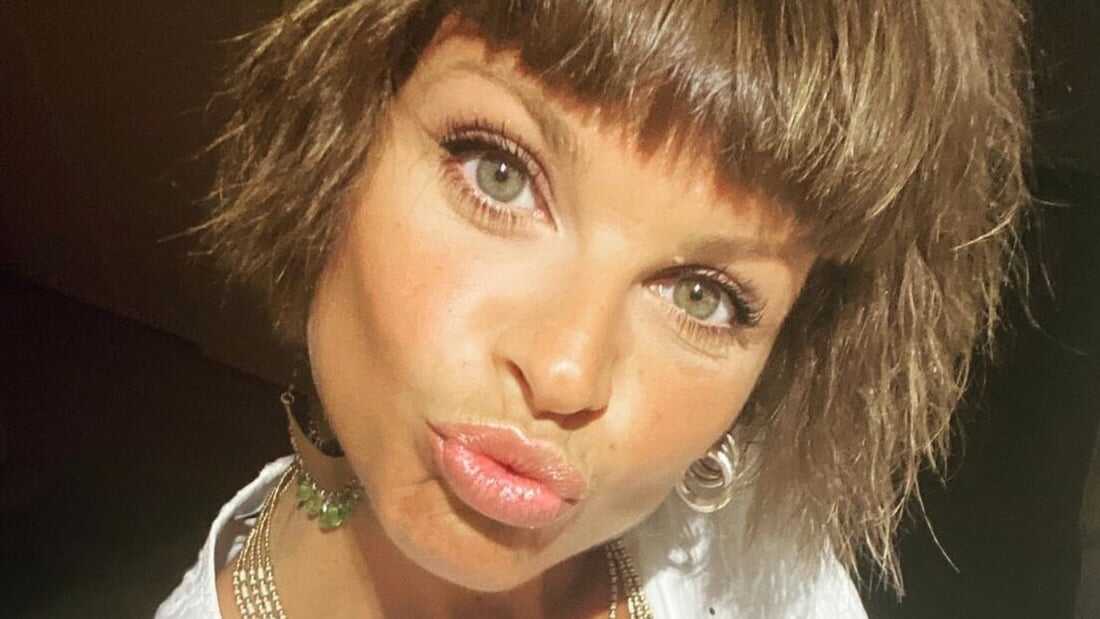 Those who are familiar with Italian music would be duly aware of the fact that singer-songwriter and producer Alessandra Amoroso was a force to be reckoned with. She commenced her professional musical journey by joining local competitions at a young age.
Even though not all her endeavours were successful, her hard work paid off when she went on to become the first female Italian artist to win the MTV Europe Music Award for Best Italian Act.
While eight of her albums have topped the Italian music charts, Amoroso is also recognized as a famous TV personality, who has made her presence felt in the romantic comedy film Io che amo solo te.
16. Domenico Modugno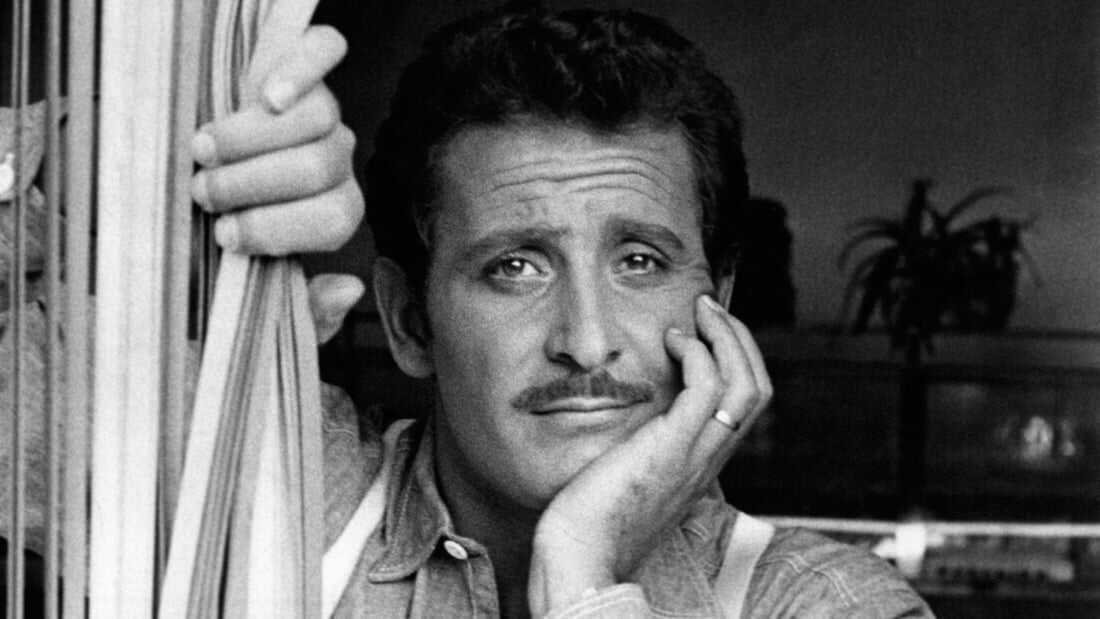 Credited with making major contributions to Italy's musical legacy, Domenico Modugno is recognized as the country's first cantautore. Not only was he a singer, songwriter, actor, and guitarist but he also went on to become a member of the Italian Parliament later in his life.
In 1958, his song "Nel blu dipinto di blue" (Volare) became #1 on the Billboard Hot 100 chart. The song won Record of the Year and Song of the Year Grammys and fetched him international fame at the time.
In fact, the track went on to become so famous that it was adapted into English by many other artists, including Dean Martin, Bobby Rydell, Barry White, and Linda Ross.
That being said, Modugno's flair for acting was also on full display in the 44 feature films that he was a part of.
15. Sfera Ebbasta
Singer and rapper Sfera Ebbasta is credited with popularizing trap music in Italy. After having been discovered on YouTube, he went on to launch his debut album, XDVR, in 2015.
Young, enthusiastic, and creative, he has managed to gain a loyal fan base. Needless to mention, almost all the albums that he released following his debut made it to the top spot on the Italian charts.
Along with his latest album FAMO$O (FAMOU$), the artist also released a film of the same name on Prime Video. It's basically a documentary trying to make his listeners aware of his life story.
14. Måneskin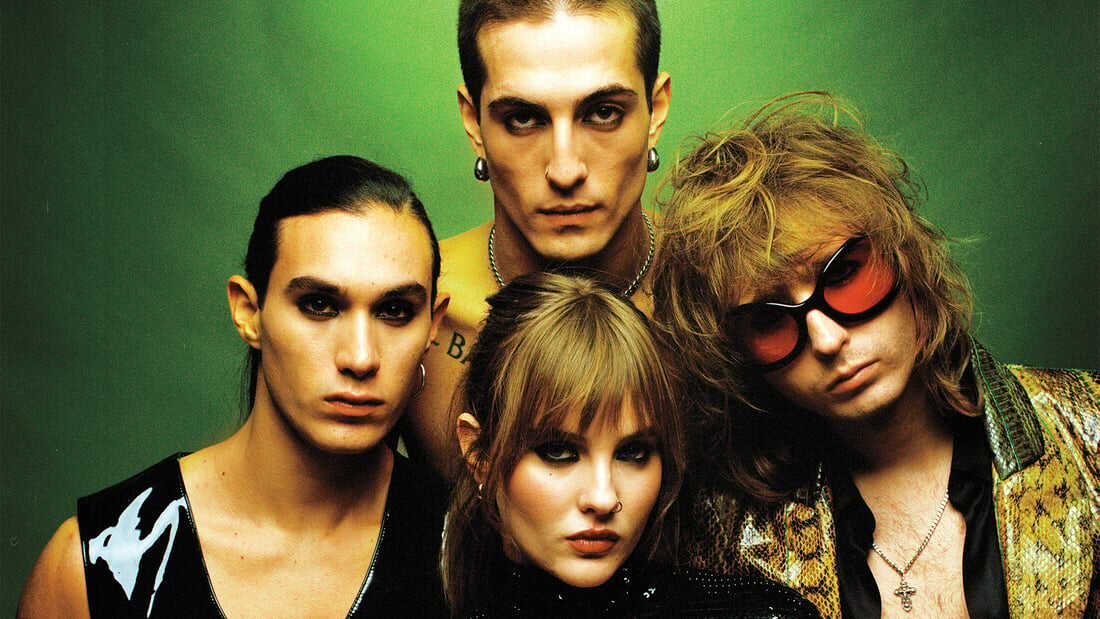 Rome-based rock band Måneskin shook up the Italian entertainment industry with the bold messages and shocking visuals that they incorporated into their music. The talented group is composed of singers Damanio David, Victoria De Angelis, Thomas Raggi, and Ethan Torchio.
Following their X-Factor win, they went on to release two #1 albums, and their success ensured that they went on to become the Italian representative in the 2021 Eurovision Song Contest.
It didn't take them long to become the third Italian Eurovision champions. Among Italy's highest-paid performers today, Måneskin is still going strong and is a testament to the fact that being fearless is the key to success.
13. Eros Ramazzotti
Eros Ramazzotti had a passion for music since his very childhood, and even though he failed to get admitted into the Music Conservatory, he did not let it get the better of his dreams.
Instead, he decided to focus on learning to play the guitar and went on to perform at the Castrocaro Music Festival. Needless to say, he rose to prominence after having released his debut album, Cuori agitati (Troubled Hearts).
While the song "Una storia importante" (An Important Story) from the album was a huge hit in Europe, Ramazzotti was able to achieve worldwide fame after he released Eros - Greatest Hits in 1997.
Not only did it top the charts in several countries but it also fetched the man an award for the Best International Male Artist of the Year from Echo Music Awards.
12. Fedez
Born Federico Leonardo Lucia in Milan, singer Fedez commenced his musical career by releasing an album that he self-produced in 2011. His next album even made it to #57 on the Italian charts.
However, he tasted success in the true sense of the word following the release of his third album, Sig. Brainwash - L'arte di accontentare, in 2013. His four subsequent albums turned out to be a resounding success each as well.
Also, it didn't take Fedez long to be approached to become a judge on the Italian version of X-Factor. Add to that the fact that the artist went on to host the comedy show LOL - Chi ride è fuori.
11. Yves Montand
Actor, singer, and music-hall dancer Yves Montand is one of France's most emblematic artists. He may have been born in Italy, but he nonetheless came to represent the quintessential Frenchman: charming, creative, and politically outspoken.
Anyway, his birthplace and popularity are the reasons we are adding him to our list. The artist rose to fame internationally as a singer and actor, and some of his recognizable crooner songs, especially those about Paris, became instant drool-worthy classics.
Montand, who went on to make his presence felt in American motion pictures as well as on Broadway, was also very popular in the Soviet Union and Eastern Europe, where he did a concert tour in 1956-57.
10. Renata Tebaldi
Renata Tebaldi is yet another beloved opera singer who was born and raised in Italy. Since she grew up listening to opera as a child, it was only obvious that she always wanted to be an opera great.
Needless to say, she began singing it in her teens and early 20s. The artist found fame and recognition in Italy and internationally following the culmination of the Second World War.
Tebaldi, who performed almost exclusively at the Met for 20 years and 270 performances, made her American debut at the San Francisco Opera in the title role of Aida in 1950.
9. Adriano Celentano
One of Italy's most successful performers, Adriano Celentano is a singer-songwriter, musician, actor, and filmmaker who is said to have been heavily influenced by Elvis Presley during his young days.
He debuted in Italy's rock-and-roll scene of the '50s with the successful album 24.000 Baci, along with other band members, Giorgio Gaber and Enzo Jannacci. Later that decade, Celentano decided to make his debut screen appearance as a rock-and-roll singer in the classic motion picture La Dolce Vita.
So far, the renowned performer has released over 40 albums and helmed several feature films.
8. Cecilia Bartoli
Cecilia Bartoli is mezzo-soprano who is best known for her interpretations of Rossini operas, such as The Barber of Seville, Otello, and La Cenerentola. She was born in Rome and performed in her first opera at the tender age of 9.
The artist made her professional opera debut at 21 and went on to perform numerous Mozart works over the years. She is also known to have starred as Cleopatra in Haydn's Giulio Cesare in 2005.
Bartoli, who has been serving as the artistic director of the Salzburg Whitsun Festival, has been a recipient of five Grammy Awards for Best Classical Vocal Performance.
7. Ennio Morricone
The legendary Ennio Morricone was an Italian composer, orchestrator, conductor, and trumpeter who shot to global fame after having written music in a wide range of styles for several iconic motion pictures.
Credited with more than 400 scores for both feature films and television, he is widely considered one of the most prolific and greatest composers in the history of the global entertainment industry.
He rose to fame for composing music for Westerns from 1960 to 1975, and his score in The Good, the Bad and the Ugly (1966) is regarded as one of the most recognizable and influential soundtracks in cinema history.
6. Plácido Domingo
Plácido Domingo may have built his reputation as a conductor and singer, but he launched himself into stardom soon after having joined The Three Tenors. Today, he is recognized as one of the most renowned Opera singers to have ever stepped up to the microphone.
The artist started performing in the late 1950s and has since been linked to the Los Angeles Opera and the Washington National Opera. Add to that the fact that he has played a role in at least 150 different operas during his career.
A recipient of several Grammys and Latin Grammy Awards, Domingo has also taken part in an international singing competition held each year, called Operalia. The event is popular for providing young singers with a start in opera.
5. Laura Pausini
The first Italian female artist to win a Grammy, Laura Pausini is a singer-songwriter and producer who rose to international fame with her song "La solitudine" (The Loneliness) in 1993.
The highly adored artist has gone on to release a total of 25 albums, most of which are in Italian and Spanish. Even though she hasn't really been able to tap into the English-language market, she is one of the most successful female artists to create Latin music to date.
Her undeniable talent has opened the doors for her to span several opportunities and sell over 75 million records worldwide. Besides singing, Pausini is also known to have hosted television shows.
She has even announced recently that she has been working on a feature film.
4. Dalida
This Italian-French singer and actress was born in Egypt. She made her debut in the film A Glass and a Cigarette by Niazi Mustapha in 1955. Just a year later, she signed with the Barclay record company and achieved her first success as a singer with "Bambino".
Soon after the release of her first track, she went on to become the most important seller of records in France between 1957 and 1961. The artist may have passed away in 1987, but she has sold over 140 million records worldwide to date, making her one of the best-selling Italian music artists to ever step up to the microphone.
Some of her greatest hits were "Le jour où la pluie viendra", "Gigi l'amoroso", "J'attendrai", and "Salama ya salama".
3. Enrico Caruso
Enrico Caruso is one of the greatest opera singers of all time and part of the reason is that he was among the first artists to be recorded after the phonograph was invented.
Born in Naples, Italy, he is credited with making about 250 recordings in the early 1900s, following his professional opera debut at the age of 22. Known to have played prominent roles such as the Duke in Rigoletto and Canio in Pagliacci, he spent the last years of his career and life in New York City.
While there, the great artist was occupied singing many roles at the Metropolitan Opera and recorded for the Victor Talking Machine Company.
2. Andrea Bocelli
Italian singer, songwriter, and record producer Andrea Bocelli is easily among the best-selling opera artists of all time, with sales of over 90 million records worldwide. A recipient of numerous awards throughout his career, including a spot on the prestigious Walk of Fame, he has gone on to inspire a ton of aspiring opera singers around the globe.
Bocelli has won quite a few well-deserved accolades for his contributions to live theatre.
1. Luciano Pavarotti
Quite possibly the most famous opera singer in history, Luciano Pavarotti was known as the undisputed "King of the High C's" courtesy of his remarkable ability to reach the high note with precision and determination.
Known for his work in Italian operas, such as La Boheme, Madama Butterfly, Turandot, and Tosca, he has performed in major opera houses throughout the world with a rock star-like ability.
Pavarotti, who was one of the famous tenors from the mega-group the "Three Tenors", also set the stage on fire by performing at the 1990 World Cup final. Not only that but he also made his undeniable presence felt at concerts in Los Angeles and other cities.