»
Top 37 Best Gymnastics Movies To Watch In 2023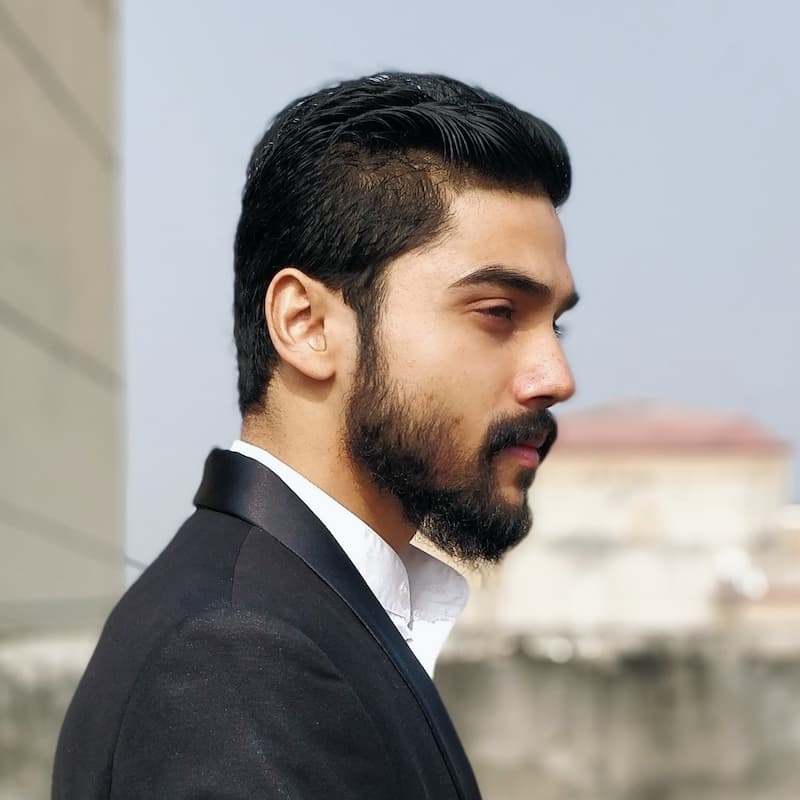 Shivam-Updated Jan 19, 2023
---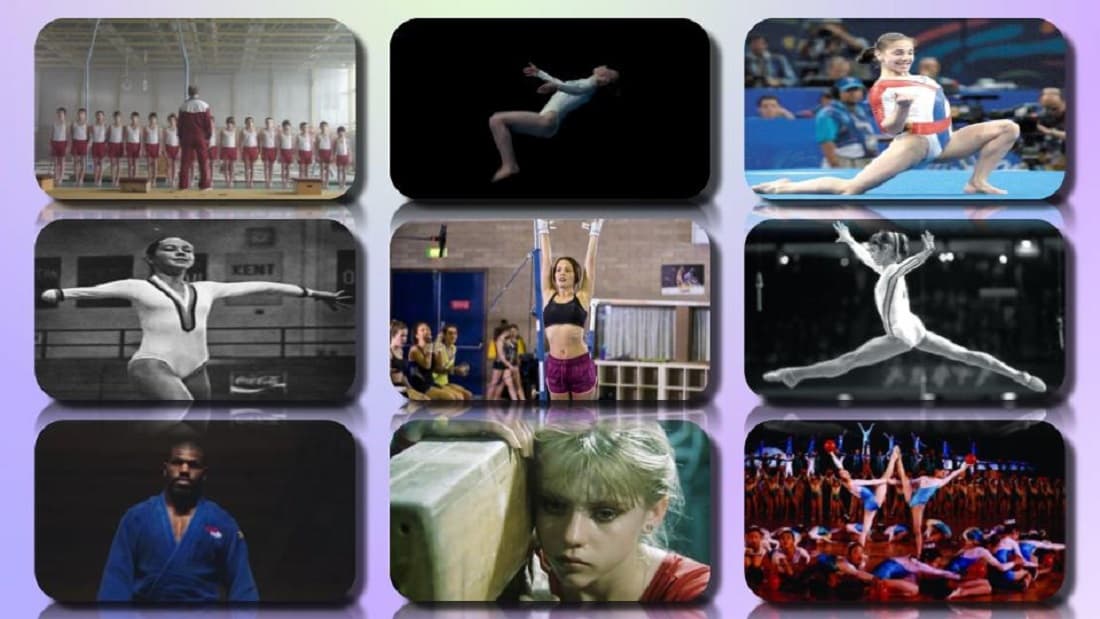 Since gymnastics is a sport involving exercises that require a tremendous amount of balance, strength, flexibility, agility, and endurance, it gets exciting for us to watch the gymnasts complete dangerous routines on the floor, bars, beam, and vault, respectively.
Needless to say, graceful and alert gymnasts the world over have managed to enthrall spectators courtesy of the things that they can do; some of which can truly be hard to put into words.
However, as thrilling as it is to watch the daring athletes go about their routines, it is also great fun to catch their stories coming to life on celluloid.
Even though the sport has not always been represented well in cinema, there is going to be room for improvement as long as the inspiring tales of gymnasts continue to go mainstream without fail.
That being said, let's now make time to watch some of the finest gymnastics-based features of all time. Note: We are only including credits that have been rated decently on IMDb and are, indeed, worth your time.
37. Barbie: Spy Squad (2016)
Director Conrad Helten's Barbie: Spy Squad is the 32nd Barbie movie, which was a direct-to-video release in 2016. In the movie, we get acquainted with Barbie and her friends Teresa and Renee who happen to be skilled gymnasts.
Soon enough, a secret agency gets to learn about their exceptional skills and, subsequently, decides to hire them as undercover agents to send them on missions.
The animation flick uses the same formula, song, and a trite storyline to make an impression. Come to think of it, these are precisely the points that have helped the Barbie franchise amass a following among girls in the first place.
36. Teenage Dream (1986)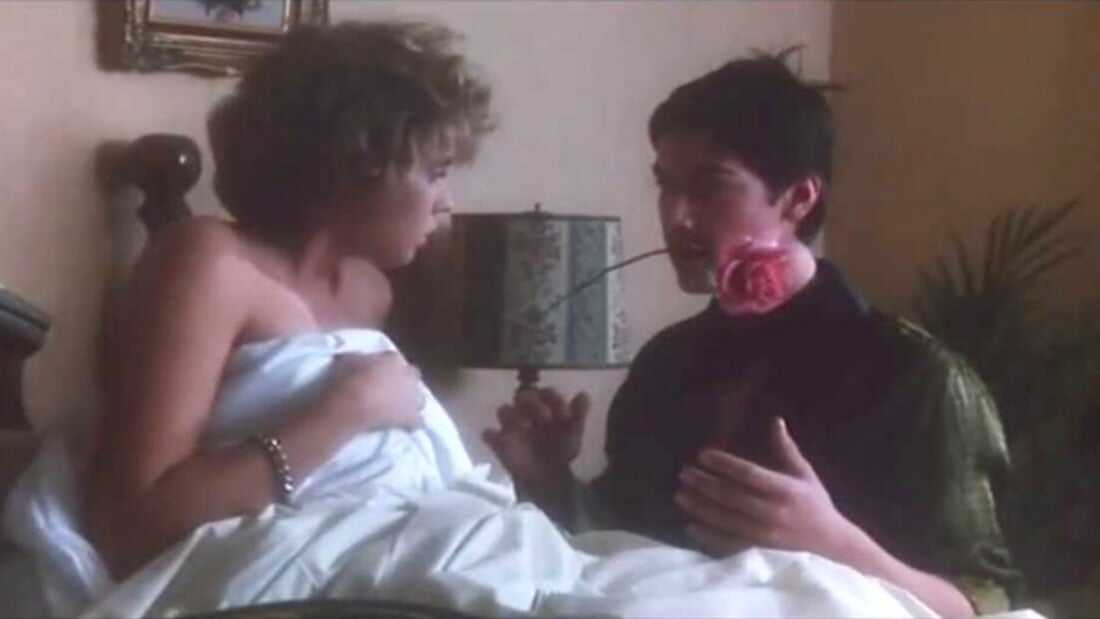 In this Paul Lynch-helmed Canadian drama, we are introduced to a high school student who is a skillful gymnast.
However, we soon find her getting seriously injured in a car accident. Now, it is on her to prove if her dreams are indeed strong or if her harsh reality can end up taking the better of them.
Headlined by Olivia d'Abo, Rita Tushingham, and Keanu Reeves, Teenage Dream, which is also known as Flying, was first screened at the Cannes Film Festival in 1986.
35. Raising the Bar (2016)
Helmed for the screen by Clay Glen, Raising the Bar is a gymnastics movie that features a real-life gymnast: Olympic gold medalist, Jordyn Wieber.
The plot follows an elite gymnast, who quits the program and moves to Australia. While living her new life there, she decides not only to re-enter competitive gymnastics to help a new friend but also to try to make amends for her yore.
We catch the protagonist renewing her love for the sport while trying to help her friend with it. This mildly entertaining drama, which focuses on a critical real-world issue such as cyberbullying, can be a decent option for an audience looking for an inspirational tale to see.
34. Lefty (1980)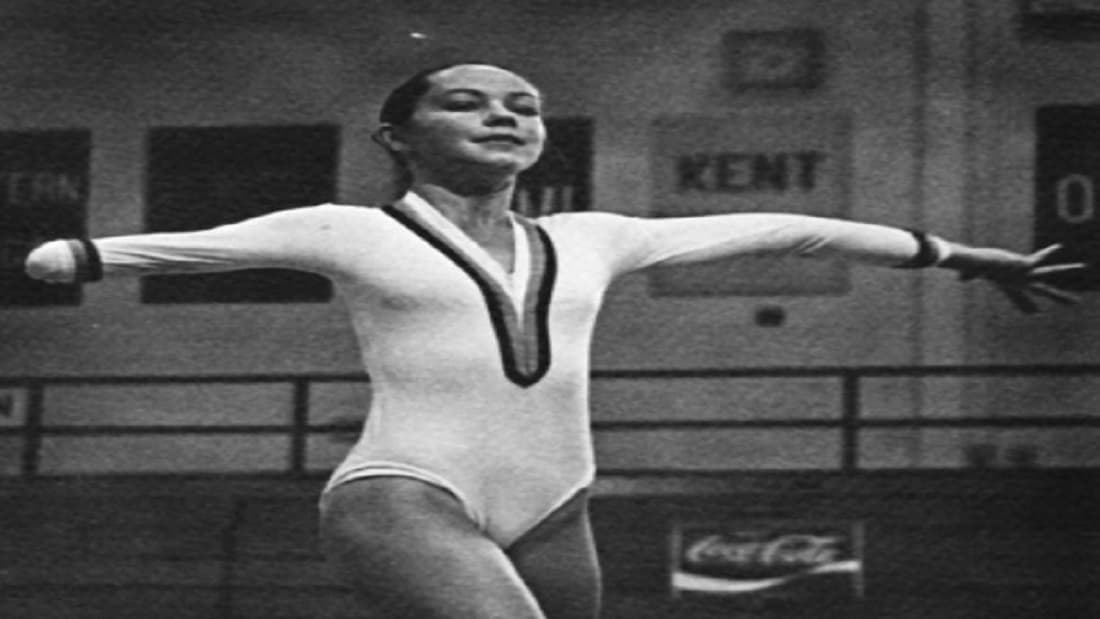 Lefty is a family-friendly movie that aims to tell the real-life story of a one-armed gymnast, Carol Johnston. Since the feature stars the actual gymnast, it would only be fair to expect the gymnastics in it to be excellent, to say the least.
While it may be difficult to find this old title anywhere to watch, it certainly can and should be seen for its sweet and inspiring tale that can be great for kids.
33. Little Girls in Pretty Boxes (1997)
Helmed for the screen by Christopher Leitch, this Lifetime Original Movie is based on Joan Ryan's best-selling non-fiction book, Little Girls in Pretty Boxes: The Making and Breaking of Elite Gymnasts and Figure Skaters.
The made-for-TV movie tells the story of a woman, who believes that her talented gymnast daughter might be troubled by the harsh regimen of the girl's world-class coach.
While the gymnastics performances in this feature are truly good, the viewers also get to see the famous Deaf gymnast Aimee Walker performing.
Little Girls in Pretty Boxes tries to document the crazy treatment of gymnasts as mentioned in the book rather melodramatically for the big screen.
32. Girls Just Want to Have Fun (1985)
Helmed for the screen by Alan Metter, Girls Just Want to Have Fun tells the story of a talented gymnast, Janey, who always seems to have followed the orders of her authoritarian Army colonel father and stayed out of the limelight.
However, we soon catch Janey, who is new in town, chancing upon Lynne; someone who shares her passion for dancing in general and "Dance TV" in particular.
The only problem here is that the former's father doesn't approve of their bond. Watch out for the funny one-liners, great dancing sequences, and a catchy soundtrack in this little feature from the mid-1980s.
31. Final Destination 5 (2011)
Now, we all know what the popular horror franchise Final Destination is best known for. However, not many of us remember the fact that the fifth installment in the series featured one death involving gymnastics.
And, horrible as it might be, it is one of the film's best scenes. Helmed by Steven Quale, the film tells the story of Sam and his colleagues who escape a fatal accident courtesy of a premonition.
However, death seems to have developed an affinity for the group as we soon see them battling the inevitable in their respective ways.
To the fans of the franchise, Final Destination 5 was one of its better installments. Also, the reason why we are allowing this movie space on our list is that the intense gymnastics scene is worthy of admission alone.
30. McKenna Shoots for the Stars (2012)
Based on the McKenna books in the American Girl series written by Mary Casanova, this family drama has been helmed for the screen by Vince Marcello.
We are introduced to an aspiring young gymnast, McKenna Brooks, who wants nothing more than to excel at regional competitive gymnastics.
However, in her relentless pursuit of the same, she ends up ignoring her studies with serious repercussions. This is because little Brooks fails to balance her demanding life at school and her potential career as a gymnast.
While Jade Pettyjohn is thoroughly engaging in the titular role, the film also ends up providing clean and old-fashioned children's entertainment.
29. Destination: Team USA (2016)
Even though Destination: Team USA is not entirely about gymnastics, it does comprise a segment pertaining specifically to gymnastics.
While the fans of gymnastics may enjoy catching the segment related to it, the feature will also be acknowledged by almost everyone who is into sports in general.
That being said, those who are exclusively into gymnastics will get to learn about the path the athletes took to represent the United States of America in the Olympics.
28. Perfect Body (1997)
Perfect Body may not exactly be the perfect film to see when it comes to being proud of your body, but it certainly does make you aware of more things than one.
The story follows a teenage gymnast, who is accepted to an elite training center in Seattle to train for the forthcoming Olympic Games.
However, she starts vomiting up her food and starving herself after having been criticized for her weight. Soon enough, the viewers find the gymnast succumbing to her eating disorder.
Amy Jo Johnson, who is known to have spent time as a competitive gymnast before taking up acting, does justice to her role by blending her athletic and acting skills ably in this drama.
27. The Bronze (2015)
Even though this gymnastics comedy was produced by the Duplass Brothers, it ceased to find appreciation from critics and audiences alike, all thanks to its confusing and cringeworthy comedic sequences.
While it, unfortunately, turned out to be one of those gymnastics-themed movies that perhaps didn't know where it was heading, what is fortunate though is the fact that it could be a fair option for those looking for a raunchy gymnastics flick to sit through.
We are introduced to former gymnastics Bronze Medalist Hope Ann Greggory, who is compelled to accept a talented young gymnast named Maggie as her protege to train her for the forthcoming Olympic Games.
26. Never Been Kissed (1999)
This Raja Gosnell directorial venture traces the journey of an editor, Josie, who is tasked with going undercover at a high school to prepare a crucial report on the lives of the students.
However, not only does she find it difficult to fit in but school life also ends up bringing back some of her most unpleasant memories.
The romantic comedy, which was a late '90s vehicle for a blossoming Drew Barrymore, features high school gymnastics.
Also starring Jessica Alba, David Arquette, Michael Vartan, Leelee Sobieski, Jeremy Jordan, Molly Shannon, Garry Marshall, John C. Reilly, and James Franco in key roles, it continues to remain one of the most enjoyable teen flicks from the latter half of the 1990s.
25. The Spy Who Dumped Me (2018)
This Susanna Fogel-helmed action comedy finds a spot on our list courtesy of its antagonist who has trained in gymnastics.
The Russian gymnast, who also serves as one of the film's more memorable characters, does their best to keep the viewers engaged.
The plot follows Audrey, who, after having discovered that her ex-boyfriend was a spy, agrees to go on an adventure with her best friend Morgan to stop a trophy from getting into the wrong hands.
While the film pundits were not too pleased with the film's genre and tone, they certainly had good things to write about the performances of both Mila Kunis and Kate McKinnon.
24. Bring It On (2000)
Even though this Peyton Reed directorial venture isn't strictly about gymnastics, we do have a reason strong enough for having added it to our list.
The plot of this cult teen comedy follows a cheerleading squad that learns that their former skipper stole all their best routines from a rival team.
Now, they are left with little time to compete at the annual championships and ensure that their routines come across as original.
The sole reason why we are including this cheerleading-themed motion picture on our list is that cheerleading takes a lot of its elements from gymnastics.
23. Hatching (2022)
If you thought that you'll probably never chance upon a horror film that revolves around gymnastics, think again. In this Hanna Bergholm directorial venture, we see a young gymnast trying desperately to please her demanding mother.
Soon after, she stumbles upon a strange egg, hides it, and continues to keep it warm. However, what happens after it hatches goes on to shock the entire family beyond measure.
The beauty of this incredibly twisted horror feature lies in the metaphors and messages that are rooted rather deeply in its storytelling.
This one is a truly refreshing addition to our list.
22. The Simone Biles Story: Courage to Soar (2018)
This Vanessa Parise-helmed project traces the journey of American gymnast Simone Biles and her astonishing success at the 2016 Rio Olympics.
Based on her official autobiography, the feature also strives to cast ample light on the trials and tribulations that the athlete faced.
While Jeanté Godlock stars as Simone and does a good job in the feature, the makers also have to be acknowledged for being able to efficiently showcase the sacrifices that she made to become one of the greatest gymnasts of all time.
21. Full Out (2015)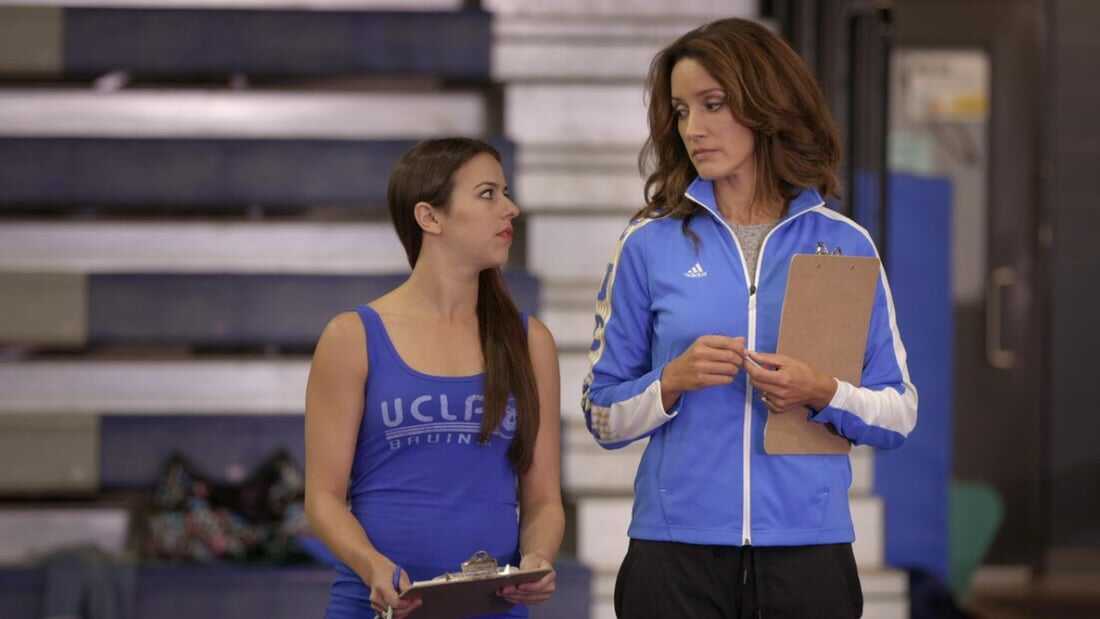 Helmed for the screen by Sean Cisterna, Fall Out tells us the story of an ambitious fourteen-year-old gymnast, Ariana, who, unfortunately, meets with a car accident; something that threatens to derail her lifelong dream of participating in the Olympic Games.
However, with tremendous help from UCLA's coach, she works to regain her confidence and her skills to find her way back to the sport.
In this young-adult television movie, Flashdance star Jennifer Beals has been appropriately cast as Ariana's coach.
20. The Gymnast (2006)
Written and directed by Ned Farr, The Gymnast follows a semi-retired gymnast and her second chance at finding both happiness and professional success.
We are introduced to Jane; a more than competent gymnast who is forced to abandon gymnastics following a seemingly critical injury.
Now in her early 40s, she gets a second chance to redeem both her personal and professional life by performing a demanding "dance" in the air with Serena; something that makes her forget all about her potentially dead married life.
Even though this feature film revolves around gymnastics, it also goes on to underscore crucial topics such as racism and sexual identity.
19. Olympia Part One: Festival of the Nations (1938)
Written and directed by Leni Riefenstahl, Olympia Part One: Festival of the Nations does its best to document the 1936 Olympics in Berlin.
Before you sit to watch this feature, it would be wise on your part to know that it is nearly 4 hours long and has negligible dialogue in it.
While it may certainly appeal to people who follow the Olympic Games, its strength lies in its power to communicate, breathtaking visuals, and portrayal of history.
Split into two parts for its German release, it was a highly original feature to have been produced at the time.
18. Olympia Part Two: Festival of Beauty (1938)
This classic Leni Riefenstahl directorial venture is a continuation of the on-screen portrayal of the 1936 Olympics in Berlin; one that was orchestrated as Nazi propaganda.
The second of the two Olympia films, it thrives on its exciting sporting sequences; some of which pertain specifically to gymnastics.
Credit has to be given to its makers for being able to use extreme slow-motion and rhythmic editing techniques to make this vintage feature feel like it's timeless.
17. Gymnast (2011)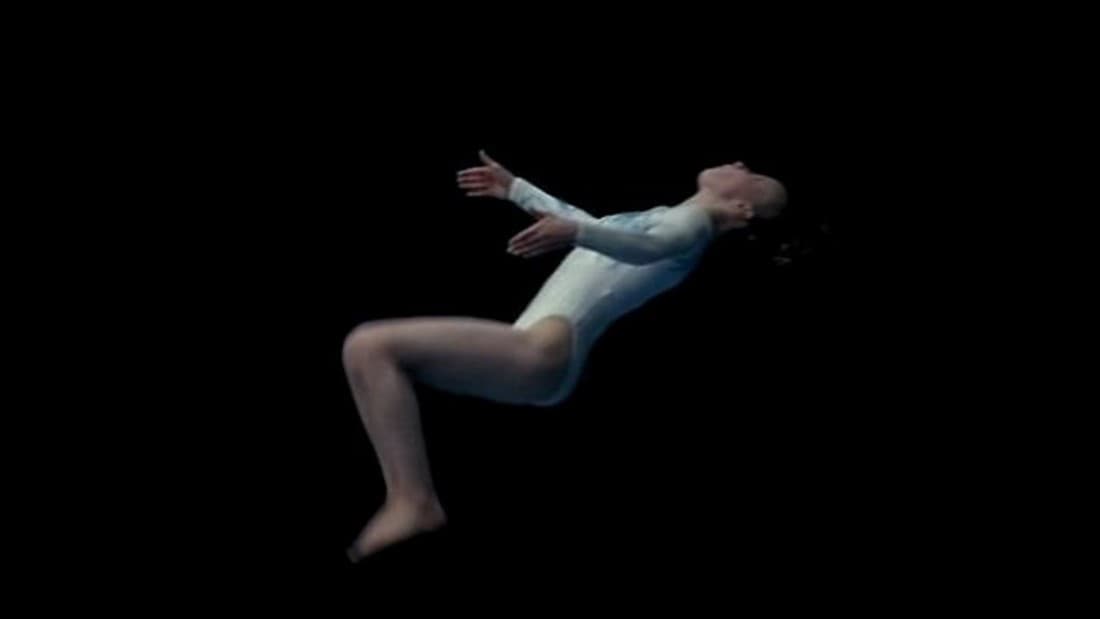 Directed by Anthony Wonke, Gymnast is a documentary that aims to cast a light on the lives of gymnasts and the things that they have to go through to be considered good enough contenders for the world-famous Olympic Games.
In particular, the focus here is on the British gymnastics team that travels to Beijing for the 2008 Summer Olympics.
Anthony Wonke, who is also credited with documenting soccer superstar Cristiana Ronaldo's life, is known to have shown a steady hand in documenting the lives of popular athletes and the sports they inhabit.
Needless to say, he has done a commendable job with 2011's Gymnasts as well.
16. Olga (2021)
Co-written and directed by Elie Grappe, Olga introduces us to a 15-year-old Ukrainian gymnast, who is exiled in Switzerland.
While there, we see her working to secure a spot at the country's National Sports Center. However, anxieties soon peak and things spiral out of control when her family gets involved in the Euromaidan revolt that breaks out in the country.
While the unique selling point of this feature is a young Ukrainian gymnast actor who manages to impress us with her stunning moves, it also does its bit to speak about a tragic political situation; all while helping us comprehend the perilous journey of a young lady.
15. A Little Doll (1988)
Director Isaakas Fridbergas and writer Igor Ageev bring to you a story of a young gymnast, who is forced to stop performing after having gotten injured rather gravely.
This not only traumatizes her physical health but, unfortunately, also ends up taking a toll on her mentally and morally.
The dark and extremely disquieting motion picture does a great job of keeping the audience engrossed in its storytelling right until the very end.
Credit has to be given to the makers and the lead performer for allowing the viewers to peek into the damaged psyche of a girl.
Also, watch out for the difficult-to-forget finale.
14. Nadia (1984)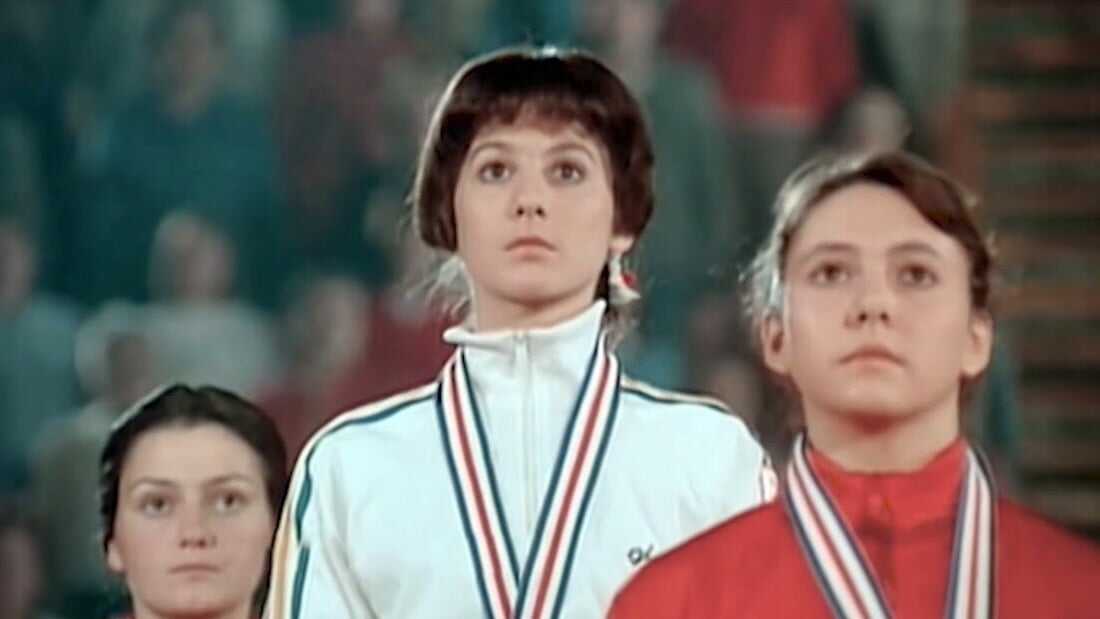 This Alan Cooke directorial venture chronicles the journey of Romanian gymnast Nadia Comaneci, who was the world's first perfect 10.
The family-friendly film from 1984 not only tells us how she was found in a playground but also traces her three gold medal wins as merely a teenager at the 1976 Olympic Games; something that turned her into a gymnastics legend.
Nadia, the film, and the athlete, both make you realize how much hard work is put into the sport to achieve great success.
Not only does it help us understand that the gymnasts start training at a very young age in the pursuit of their dream but it also shows glimpses of their back-breaking training for the same.
13. Jump Ashin! (2011)
Based on the real-life story of the director's brother, Jump Ashin! tracks the journey of a Taiwanese boy who joins the gymnastics squad at school and has the skills for it.
However, given the fact that the family is reeling under financial pressure, his mother forces him to stop his practice and, instead, help with the family business of running a fruit stand.
Needless to say, giving up on his dream makes the boy hit rock bottom. But, he decides to not stop trying and pursues his dream of becoming a dedicated gymnast once again.
12. The Golden Girl (2019)
Helmed by directors Denisa Morariu-Tamas and Adrian Robe, The Golden Girl traces the rather unique journey of Romanian gymnast Andreea Raducan and her relentless fight against the International Olympics Committee.
This was done to get a deserving chance to get back the hard-earned gold medal that was taken away from her in a controversial ruling at the 2000 Olympics.
The archival footage and interviews included in the documentary help the viewers comprehend why the athlete was stripped of her medal.
The fact that Raducan, now a sports announcer, tries to regain her medal 15 years after being stripped of it is a summary compelling enough for one to sit through this feature.
11. Nadia Comăneci: The Gymnast and the Dictator (2016)
Nadia Comaneci: The Gymnast And The Dictator is a foreign documentary that aims to illustrate the heroics of the angel-faced gymnast Nadia Comaneci, who shot to fame in the 1976 Montreal Olympics and, consequently, bust onto the international sports scene in no time.
Helmed by Pola Rapaport, the documentary not only familiarizes the viewers with Comaneci's grand routines and the universal fame that followed post the Olympic Games of 1976 but it also brings to light many of her behind-the-scenes moments.
In addition, the viewers also get to see the restrictions that she was forced to face under the tight regime of the Romanian dictator, Nicolae Ceausescu.
10. Stick It (2006)
No film deserves more to be referred to as "a gymnastics movie" than this Jessica Bendinger directorial venture. Since a major part of its screenplay focuses on the actual skill behind gymnastics, it is fairly obvious that Stick It wasn't just produced to cast a minor glance at the sport.
The motion picture makes the effort to convey its admiration for both the sport as well as its well-trained athletes who make it what it is.
Stick It, which also strays into the feel-good territory at times, chronicles the journey of Haley, a rebellious teenager who decides to enter the elite gymnastics academy which is run by Vicker.
Since she has a knack for creating conflicts wherever she heads, the tough Vicker (played by Jeff Bridges) takes it upon himself to get her back on the right track in due time.
9. Days of Glory (1985)
Written and directed by Bud Greenspan, this documentary feature, which aims to cover the major aspects of the 1984 Los Angeles Olympics, is nearly five hours long.
While the viewers get to catch the opening and closing ceremonies, there is ample information about Mary Lou Retton's gymnastic triumph among other notable events as well.
Besides Mary Lou Retton, there is also an effort to chronicle the journey of swimmers Greg Louganis and Michael Gross in the 1984 Olympic Games.
Credit has to be given to the makers for showcasing the popular events from the perspective of the athletes themselves.
8. The Gabby Douglas Story (2014)
This 2014 Lifetime biopic tells the true story of Gabby Douglas, who leapfrogged all odds in her life to become the first-ever African-American woman to be named the individual all-around champion in artistic gymnastics at the 2012 Summer Olympics.
The viewers also get to see the young and diligent Douglas training with a former artistic gymnast, Liang Chow.
Credit has to be given to director Gregg Champion for executing an empathetic motion picture that does its best to portray Gabby's sacrifices and hard work that helped her become the first Black Olympic individual all-around champion.
Needless to say, The Gabby Douglas Story is one of the finest gymnastics features to make it to our list.
We can vouch for the fact that it will warm the hearts of those who decide to give it a go.
7. Over the Limit (2017)
This Marta Prus directorial venture takes it upon itself to focus on rhythmic gymnast Margarita Mamun and her murderous schedule while training for the 2016 Olympic Games.
While we get to see the athlete train rigorously to partake in the 2016 Olympics with the Russian National team, we also notice how her coach Irina pushes her to bring out the best in her.
Even though it is Mamun's life that is the center of attention here, one cannot deny that the documentary does a praiseworthy job of providing insight into the intense stress and expectations that an Olympic prospect has to withstand.
To make things even more exciting, watch out for the competition between Mamun and her best friend, another Olympic hopeful, Yana Kudryavtseva in this one.
6. A State of Mind (2004)
This British documentary is a magnificent attempt on behalf of its makers to examine the Mass Games, which happen to be the world's largest choreographed gymnastics competition.
However, what makes this feature interesting is the fact that, for a change, it traces the journey of two young North Korean hopefuls as they prepare for the event.
Soon after, we see the story getting deep as there is an evident attempt to cover North Korea and its complex relationship with other nations of the world.
Since a lot of focus is put on North Korea in A State of Mind, a lot many viewers and critics thought that it was propaganda in support of the government of North Korea.
5. White Palms (2006)
Written and directed by Szabolcs Hajdu, White Palms tracks the journey of champion Hungarian gymnast Miklos, who, after having suffered as a boy under a brutal Communist-era coach, moves to Canada years later in search of a new start.
However, while there, he only finds himself abusing his pupil the way he has been treated by his coach years prior.
The stirring motion picture, whose plot has at least partially been borrowed from real-life happenings, gives us a crucial lesson in adaptability.
It also is a stark portrayal of traditions between the Easter and Western parts of the world for training gymnasts.
4. Peaceful Warrior (2006)
Based on Dan Millman's novel Way of the Peaceful Warrior, Peaceful Warrior has been helmed for the screen by Victor Salva.
The plot follows, Dan, a college student and a world-champion gymnast, who seems to be troubled and is, therefore, looking to add some meaning to his life.
Soon after, we see a chance encounter with a stranger allowing him to discover an enlightened way to go about things in life.
Based on a best-selling memoir, this drama motion picture is both sad and motivating in equal measure. Add to that the fact that it attempts to tell a story about mental cleansing with a bit of poignancy and humor.
3. Old School (2003)
Helmed for the silver screen by Todd Phillips, Old School features talented screen performers such as Luke Wilson, Vince Vaughn, and Will Ferrell in key roles.
The story follows a lawyer, who decides to relive some of the best days of his life by setting up a fraternity house next to his former college campus.
In his over-ambitious plans to emulate his glory days, he is backed by two of his closest friends. Among the finest mainstream projects to feature gymnastics, Old School showcases the trio and their fraternity engaging in several Olympics-type events; one of which happens to be gymnastics.
Even though the scene ends poorly for one of the characters, it is still terrific and highly entertaining, to say the least.
2. At The Heart of Gold: Inside The USA Gymnastics Scandal (2019)
One of HBO's best sports documentaries ever, At The Heart of Gold: Inside The USA Gymnastics Scandal is yet another acclaimed feature that aims to discuss and examine the abuse committed by disgraced US national team doctor Larry Nassar.
While there is a crystal clear attempt to inspect the scandal as objectively as possible, there is also a focus on the aftermath for all those involved.
This widely acknowledged documentary does the needful and condemns the system that not only allowed a sexual offender to get away with his crimes for long but also failed miserably to look after its athletes who work day and night to accomplish their dreams.
One should also watch it to ensure that the survivors' voices are heard and no longer suppressed by either the corrupt regimes the world over or habitual sexual offenders.
1. Athlete A (2020)
One of the best documentaries to have ever been backed by Netflix, Athlete A showcases how the reporters from The Indianapolis Star strive to expose the toxic culture inside USA Gymnastics; all while the truth regarding Dr. Larry Nassar being a sexual abuser is uncovered.
This investigative and well-made film not only provides the documentation of the events but also compels its viewers to think about USA Gymnastics and how they failed to uphold the very basic duty of caring for their young and hard-working athletes.
Needless to say, this feature brings a real-life horror story for its viewers to light and compels them to see and fully understand the terrible complications and shortcomings behind the scenes. It is, indeed, a must-watch.