»
Top 40 Best Chess Movies Of All Time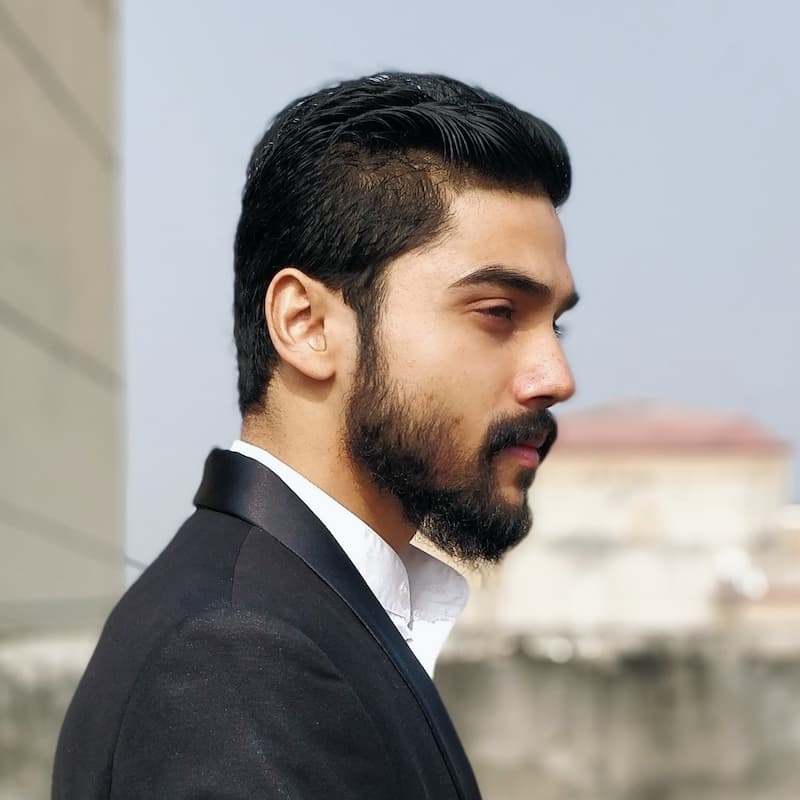 Shivam-Updated June 12, 2023
---
Chess is purely a strategic game, and, since a sharp mind and ceaseless concentration are required to even sit through it, it is considered to have a niche following.
Given that it is a serious game and very few people across the world can truly "get into it", motion pictures based on the same have to withstand several obstacles in order to not come across as soporific to the average viewer.
The fact that chess is loved all over the world also stems from the fact that it sharpens your brain over a period of time. Not only does it help in improving your memory but also hones your problem-solving skills.
Better still, some studies have claimed that it even helps in reducing symptoms of certain brain conditions. Needless to say, it puts the brain through a fair bit of exercise which goes on to enhance one's concentration.
So, yes, chess sure is a widely recognized game, but one can't deny the fact that filming a chess match and turning it into an engrossing drama for cine-goers is a back-breaking task.
It is not surprising then that not a lot of producers the world over have been willing to take up the monumental challenge of bankrolling chess-themed features for the big screen.
Fortunately for the viewers, Netflix has gone on to add to the popularity of the game in a big way, thanks to their production of The Queen's Gambit.
However, even before the aforementioned mini-series hit our respective screens, chess had been the subject of several movies and documentaries; the best of which deserve to be discussed.
So, let us all take a seat and allow these tense titles to help make the board game of black and white come to life with élan.
40. La Regina Degli Scacchi (2001)
Written and helmed for the screen by Claudia Florio, La Regina Degli Scacchi is an engaging psychological drama that tells the story of Maria Adele; a 17-year-old chess prodigy who is tormented by terrible nightmares.
While she can gauge that these nightmares are somehow connected to her childhood, she can't really make sense of their root cause.
However, she chances upon a letter one day which makes her suspect that she might be adopted. This not only stirs her to the very core but also compels her to look for her biological mother.
The well-constructed drama uses chess in the most symbolic manner to elucidate how, sometimes, life ends up emulating the tricks of the game itself.
39. Le collectionneur des cerveaux (1976)
Based on George Langelaan's novel Les robots pensants, this rather distinctive horror feature has been helmed by Michel Subiela.
The story follows a young pianist who is shocked to witness a bizarre chess tournament with a robot. However, the plot thickens when it is revealed that there might be a gruesome secret behind this exhibition.
While this television movie may not be everyone's cup of tea, it certainly is decent enough to be seen at least once; especially for those who have an affinity for exploring titles that may have been buried without a trace with the passage of time.
38. Check (2021)
This Indian Telugu-language prison drama motion picture has been written and directed by Chandra Sekhar Yeleti. The story follows a con man, Aditya, who is falsely accused of being a terrorist by his lover and, consequently, sentenced to death.
However, he utilizes his time in prison to learn the tricks of chess and, in the process, become a true-blue champion; all while fighting his wrongful conviction.
Even though Check carries the potential to be an engaging prison drama, it gets very loose in portions where it should have ideally excelled.
37. Endgame (2015)
Director Carmen Marron's Endgame is a biographical drama film that is based on the true story of teacher Jose Juan "J.J." Guajardo.
The plot of this motion picture follows a boy, who, with help from his coach, strives to help his school's chess team reach the Texas state finals.
All thanks to the efforts of his teacher, Jose realizes his strengths and the importance of perseverance; using them to bring his broken family together.
A comfortable movie to be seen in the company of your family members, Endgame thrives on its implicit messages and is, in several ways, a story about someone who dreams of a better life.
36. Uncovered (1994)
Directed by Jim McBride and based on Arturo Pérez-Reverte's The Flanders Panel, Uncovered is one of the most unique feature films to make it to our list.
The film showcases how while fixing an old painting showing a woman and two men playing chess, Julia discovers the text "Who killed the knight?" underneath it.
Thanks to her startling discovery, the owner of the painting goes on to notify her that the painting might just end up singling out the murderer of one of his forefathers.
However, Julia soon realizes that there is more to the painting than what meets the eye. So, when she decides to consult a chess genius named Domenec to reconstruct the game from the painting, they learn that somebody ends up dying with any piece he takes.
35. The Great Chess Movie (1982)
Starring Bobby Fischer, Viktor Korchnoi, Anatoly Karpov, Ljubomir Ljubojević, and some other notable chess players, this forgotten Canadian drama has been directed by Gilles Carle and Camille Coudari.
The 80-minute documentary, which was produced by the National Film Board of Canada (NFB), was a Genie Award nominee for Best Documentary at the 4th Genie Awards in 1983.
34. Hatley High (2003)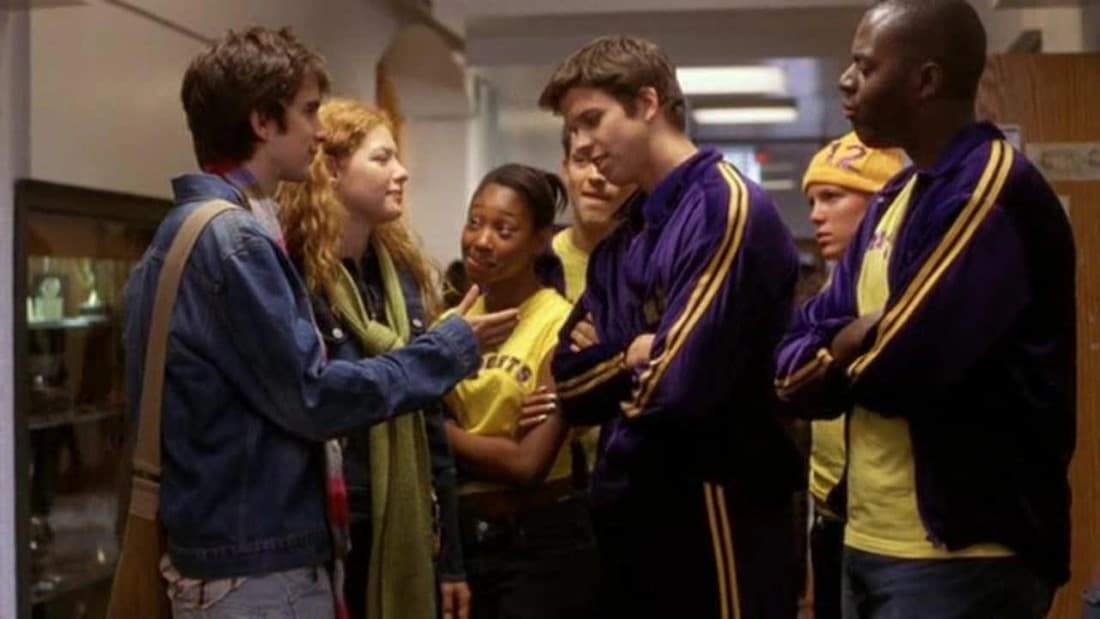 Helmed for the screen by Phil Price, Hatley High is a drama film that introduces us to a teenager who moves to a new town where chess mania seems to have taken over the locals.
Soon after, he gets romantically involved with a beautiful cheerleader and finds himself excelling swiftly at the game of chess.
This romantic comedy strives to do away with the predictability of the genre by allowing chess to play an integral part in its storytelling.
Overall, Hatley High is an amusing feature that banks on its fun and likable characters to make an impression.
33. Grandmaster (1972)
Helmed by Sergey Mikaelyan, this Soviet sports drama film introduces us to a sensitive chess player, Sergey Khlebnikov, who does not play for the sake of victory.
His emotional and irrational way of discerning the game is precisely the reason why he never gets to win a major competition.
However, at last, his moment arrives when he ends up winning the Tournament of Contenders for the World Championship and is, therefore, supposed to go one-on-one with the World Champion next.
32. The Tournament (2015)
Written and helmed for the screen by Élodie Namer, this French drama film introduces us to an unusual young Hungarian chess player who goes on to damage the calm at the Budapest International Chess Tournament.
Aiming to preserve the flavor of contemporary French cinema, The Tournament is quite frankly a film about the "ultimate truth" as much as it is about a chess competition.
It comprises themes of passion, challenge, love, and vulnerabilities (of its lead character) in its storytelling.
31. Son of Cain (2013)
This Jesús Monllaó directorial venture tracks the journey of a wealthy Spanish family whose teenage son is very troubled.
In order to help him, they hire a psychologist, but, of course, nothing is how it appeared in the beginning. Son of Cain is full of intrigue, twists, and turns. What makes it qualify as a chess movie, you ask?
Well, the fact that one of its main protagonists, Nico, is obsessed with chess. Later, we catch a child psychologist assessing the seemingly disturbed teenager. The man does his best to understand the youngster by introducing the game of chess in their therapy sessions.
The suspense in this feature film is aided by its moving musical score and colorful cinematography.
30. Arcibel's Game (2003)
In this Argentine drama film co-written and directed by Alberto Lecchi, we are introduced to a newspaper columnist who gets imprisoned for an editorial mistake.
While in prison, he stumbles upon a chess player, and the two end up inventing a game of war and struggle in order to pass time in the penitentiary.
The gripping drama provides a lot of room for its viewers to speculate the implicit messages injected into its storytelling.
While there is a clear attempt to bring the repressive state system to light, the screenplay may have deeper layers that may leave you pondering.
29. Closing Gambit: 1978 Korchnoi versus Karpov and the Kremlin (2018)
This Alan Byron directorial venture is yet another documentary that takes the onus on itself to tell the gripping tale of the 1978 World Chess Championship between the Soviet Communist Party's protege, Anatoly Karpov, and the traitor and Soviet defector, Viktor Korchnoi.
Chess enthusiasts across the globe would love to sit through this feature not only because it is based on the game but also because it provides a ton of information about the region's geopolitical history.
Even though the game has not been highlighted very well here, it does serve as the core of the plot structure.
28. Champion of the World (2021)
Written and directed by Aleksey Sidorov, Champion of the World is a Russian sports drama film that is set in the late 1970s.
We catch a young and ambitious Soviet chess champion, Anatoly Karpov, defending his title against a former mentor and defector to the West, Viktor Korchnoi.
Soon enough, we are introduced to the circumstances that propelled their much-awaited face-off to become the most dramatic championship match in chess history.
While the length of the film is definitely a minus point, its story does go on to tell a lot about chess and most things connected to it.
27. White Snow of Russia (1980)
The fate of the fourth world chess champion Aleksandr Alekhin takes center stage in this tragic Russian drama that has been helmed for the screen by Yuri Vyshinsky.
The story here aims to familiarize us with most aspects of his life, including his immigration, unsuccessful marriages, fantastic matches vs. Max Euwe, and fight against alcoholism.
In addition, we also get to learn about how difficult life turned out to be for the man under German occupation during the Second World War. Furthermore, we get to see the circumstances that led to his eventual demise far from Russian soil.
26. Knight Moves (1992)
Thriving on its praiseworthy performances, Knight Moves is a thriller that aims to tell the story of a chess grandmaster, who is accused of several grisly murders during the course of a chess tournament.
Even though he is the prime suspect in the cases, he continues to assist the police during the investigation.
While its plot revolves around a competent chess player, the motion picture manages to convey the horror of death without showcasing murder sequences.
Today, Knight Moves is referred to as a cult film by many.
25. A Little Game (2014)
Written and directed by Evan Oppenheimer, A Little Game introduces us to a ten-year-old girl who meets a frustrated chess master; someone who helps her learn some of the most significant lessons in life through the game of chess.
Ignored by the rich kids at her school, the young girl starts finding her way around the city with the help of the life lessons that the game seems to be teaching her.
While the motion picture may not be amazing, it certainly is an interesting fare that thrives on the performance of its sincere main lead.
24. The Coldest Game (2019)
Directed by Łukasz Kośmicki, this Polish motion picture blends tropes of a spy thriller with that of sports. The film is set against the backdrop of the Cuban Missile Crisis, and traces the journey of a disturbed math prodigy. Not only is the prodigy recruited to play in a US-Soviet chess match but also a deadly game of espionage.
Starring Bill Pullman in the lead, this period-thriller successfully draws many parallels between chess and the dreaded Cold War.
Even though one can easily mistake it for a typical espionage movie, it goes beyond the obvious and manages to take you by surprise.
Peppered with several twists and turns, The Coldest Game transports you to the '60s when the tension between the United States of America and the USSR was on an inevitable rise.
23. The Chess Player (2017)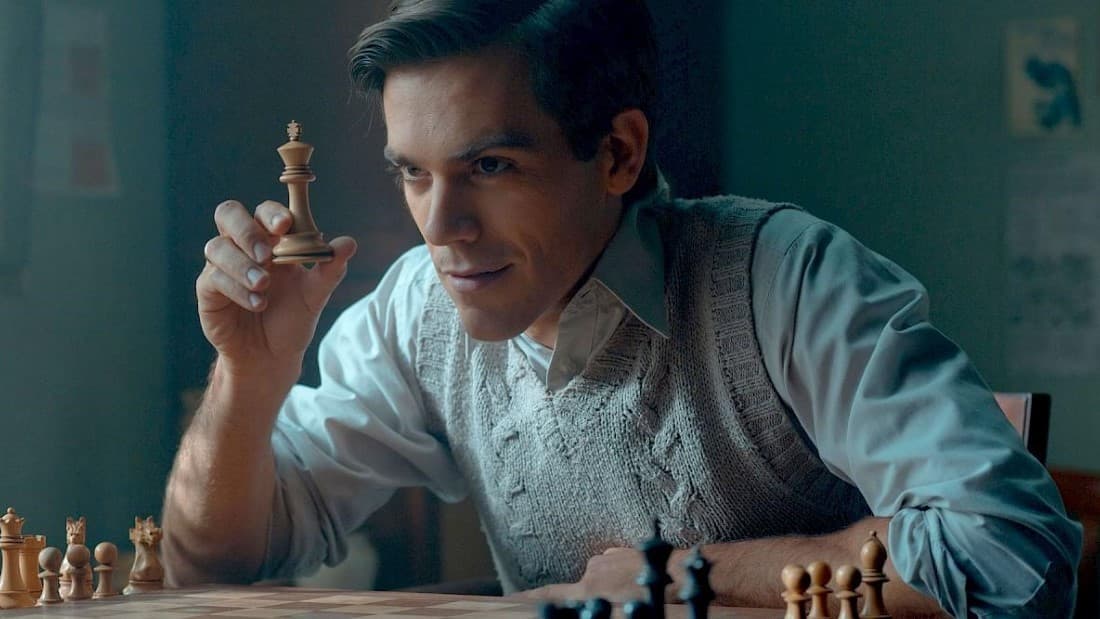 Director Luis Oliveros brings to us a period drama that is set in the 1930s. In the story, we are introduced to a chess champion from Spain, who, to avoid the violent civil war, decides to move to Paris with his beloved wife.
However, shortly after their arrival, he is accused of being a spy and, consequently, arrested. The plot thickens when he is sent to a prison run by a Nazi, who seems to have an affinity for the game of chess.
The Chess Player thrives not only on the simplicity of its storytelling but also on its usage of beautiful imagery, and believable performances.
22. Life of a King (2013)
Biographical movies are usually quite inspiring when they are executed diligently. Thankfully, Life of a King is no different. Helmed for the screen by Jake Goldberger, the story follows an ex-con who goes on to form a chess club that aims to help at-risk youngsters avoid the mistakes that he made.
The film brings a new twist to the rather conventional concept of "helping inner-city kids" by injecting the game of chess into its storytelling.
Even though it is formulaic and predictable, Life of a King is well-intentioned, to say the least.
21. Computer Chess (2013)
Written and directed by Andrew Bujalski, this independent comedy-drama film tracks the journey of young computer geniuses, who, in the early 1980s, partake in a tournament to see who among them can develop a program that enables a computer to beat a human player at the game of chess.
While the movie mainly concerns itself with the characters, a rather interesting thread about artificial intelligence and computer chess has been injected into its screenplay.
Bujalski's second black-and-white feature, which serves as a mock documentary, premiered at the Sundance Film Festival in 2013. It ended up grabbing the Alfred P. Sloan Feature Film Prize there. Soon after, it was also selected to be screened at the South by Southwest and the Maryland Film Festivals, respectively.
20. Game Over: Kasparov and the Machine (2003)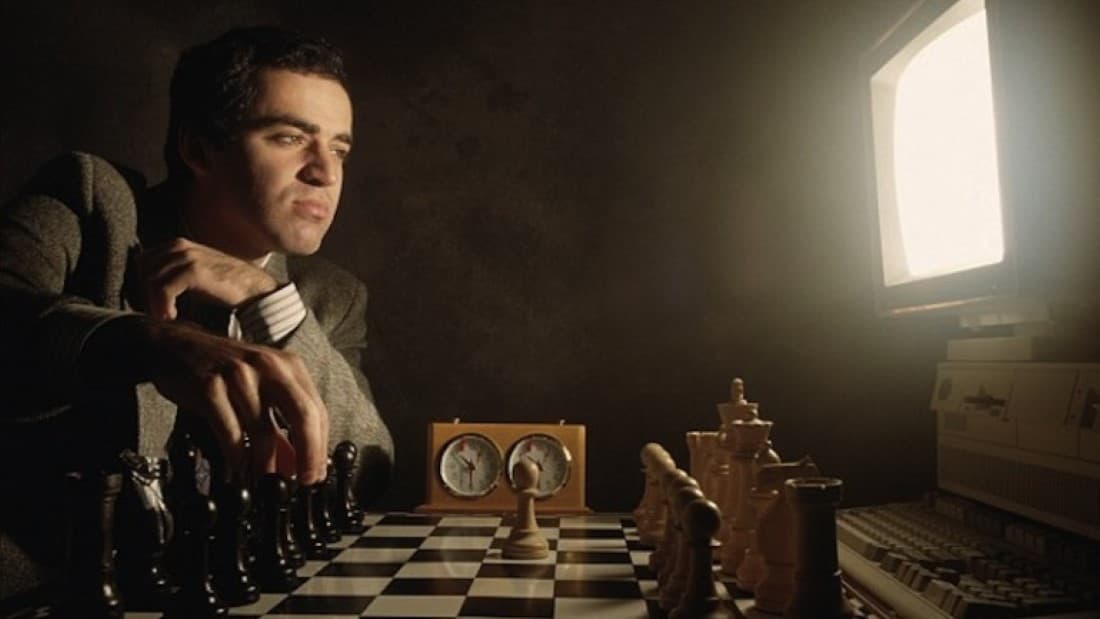 This documentary film by Vikram Jayanti is a rather distinct addition to our list. It follows the sensational chess game that took place in 1997 between chess champion Garry Kasparov and IBM's computer, Deep Blue.
We see how Kasparov, the highest-rated chess player in history at the time, accuses IBM of cheating its way to victory.
To put things into perspective, interviews with the man himself, his manager, and members of the Deep Blue crew have been included in the feature.
Even though the game turned out to be hugely dramatic, the documentary, fortunately, has much more to offer.
19. Knights of the South Bronx (2005)
A feel-good feature film with likable characters and a coherent storyline, Knights of the South Bronx outlines the journey of Richard Mason; an out-of-work businessman who takes up supply teaching in a tough Bronx school.
However, he finds it difficult to both control and motivate his students; that is until they realize that he's a bonafide chess champion.
Based on a true story, this drama film stars Ted Danson as a teacher who does his best to help the students at a South Bronx elementary school succeed by familiarizing them with the tricks of chess.
18. Critical Thinking (2020)
One of the many movies to be affected by the COVID-19 pandemic, Critical Thinking is based on the true story of the 1998 Miami Jackson High School chess team, which was the first inner-city team to win the United States National Chess Championship.
Helmed by and starring John Leguizamo in the lead, it outlines the journey of an inspiring high school teacher who is devoted to his students and their pursuit of chess.
The film serves as the center of information of sorts for viewers who are not aware of the stirring journey of the Miami Jackson High School chess team of 1998.
We catch the squad and its members coming from a poor urban environment and defying the odds to win the U.S. National Chess Championship.
17. King of Chess (1991)
Directors Yim Ho and Tsui Hark's King of Chess chronicles the journey of a television programmer, who reminisces about a chess player during the Cultural Revolution.
While the motion picture may come across as another melodramatic film starring Tony Ka Fai Leung, it is, however, a very deep political satire that uses symbolism to tell its rather intriguing story.
King of Chess is one of those chess-themed movies that has the ability to make you feel as if you have become a part of its storytelling.
Needless to mention, this immersive drama definitely deserves a spot on our list.
16. Queen to Play (2009)
Helmed for the screen by Caroline Bottaro, this small but powerful motion picture tracks the fascinating journey of a middle-aged French chambermaid, Helene, who has an affinity for the game of chess.
However, it brings her nothing but trouble when her fascination turns into an obsession. While its top-notch cinematography does a commendable job of capturing love, Queen to Play's true strength lies in the fact that it keeps you wondering what's going to happen next.
This heartwarming feature is a must-see for all the chess fanatics out there.
15. Dangerous Moves (1984)
One of the better chess features to make it to our list, French filmmaker Richard Dembo's Dangerous Moves is set during the Cold War; at a time when the World Chess Championship pits personal and political adversaries against one another.
Even though this motion picture is slow-paced, it never gets tedious at any point. Needless to say, its screenplay pays an implicit tribute to the game of chess, which is perhaps why it is slow and, yet, interesting to watch.
In addition, the motion picture serves as a fascinating character study of two deeply damaged and difficult-to-like individuals.
14. The Luzhin Defence (2000)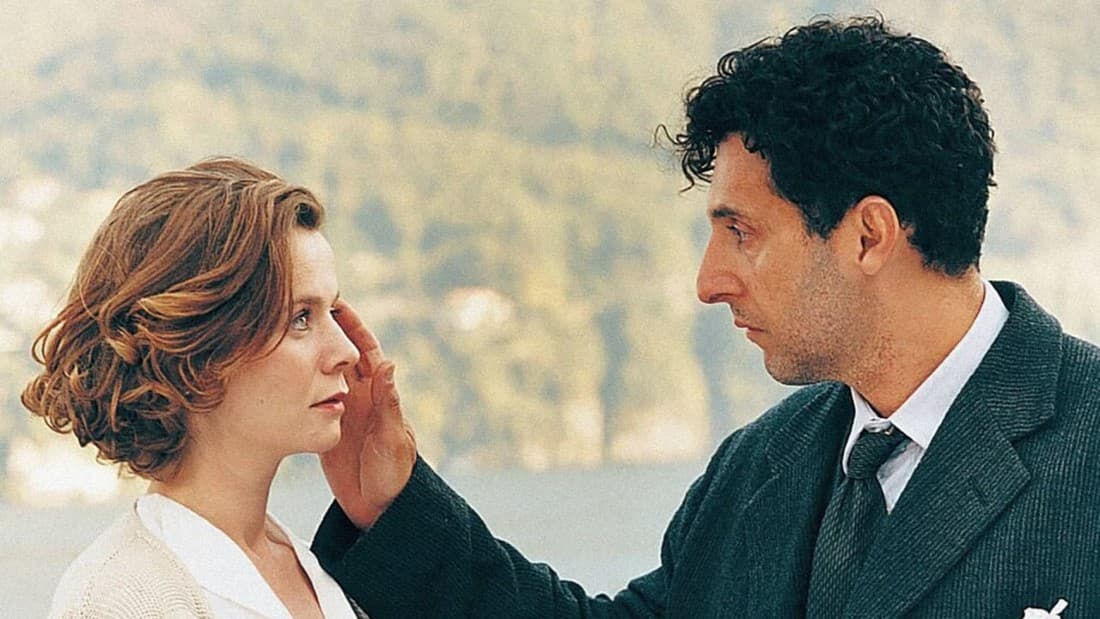 Viewers of this Marleen Gorris directorial venture see two very different worlds colliding when an eccentric genius ends up falling head over heels in love with a strong-willed society beauty.
Toplined by actors John Turturro and Emily Watson, the screenplay of this full-length feature is based on the novel The Defense by Vladimir Nabokov.
While the motion picture may not be a very faithful adaptation of the book, it does thrive on its decent performances and eye-catching cinematography.
13. Zatoichi and the Chess Expert (1965)
Directed by Kenji Misumi, this Japanese chambara (sword fighting) film tracks the journey of a samurai with high skill in chess.
A well-crafted tale of pre-modern Japan, Zatoichi, and the Chess Expert has been cleverly written and performed for the screen.
Even though chess is not central to its plot, it does play a role in this motion picture, which is a fair amalgamation of humor, action, and a couple of twists.
12. Fresh (1994)
Written and directed by Boaz Yakin in his directorial debut, Fresh might not necessarily be a chess movie, but it contains a lot of it.
This urban crime drama chronicles the journey of a twelve-year-old who is enraged by death and violence. Soon after, we catch the young one setting his employers against each other.
As the screenplay proceeds, the boy chances upon and eventually befriends an alcoholic speed chess player named Sam. Needless to say, there are several scenes of the game between him and the lad.
Samuel L. Jackson and Giancarlo Esposito deliver wonderful performances in this motion picture which, unfortunately, has failed to age well.
11. Roundabout (1966)
This Yugoslavian film has been directed by Croatian director Zvonimir Berković. It tells the story of a lonely bachelor and refined judge Mladen, who goes to play chess with his sculptor friend Fedji every Sunday.
Slowly but steadily, he goes on to become romantically involved with Neda, who is Fedia's wife. As expected, a love triangle soon makes its way into the screenplay.
Since this motion picture is a part of our list, it goes without saying that the chessboard has to play a part in it.
Therefore, the moves on the board are a reflection of the many emotions of the characters.
10. Chess Fever (1925)
One of the most original and shortest features to make it to our list, Chess Fever has been directed by Vsevolod Pudovkin and Nikolai Shpikovsky.
This comedy about the Moscow 1925 chess tournament traces the journey of a chess player's fiancee, who seems to be fed up with the game.
However, things change for the better when she chances upon the world champion himself. Credited with combining acted parts with actual footage from the tournament, Chess Fever is a rather simple film that is mildly funny and inventive in equal measure.
9. Pawn Sacrifice (2014)
Headlined by the talented Tobey Maguire, Pawn Sacrifice is a period-drama chess flick that is rooted in reality. We say so because it strives to cover Bobby Fischer's early life and chess career.
Those who are fond of the game would be aware of the fact that Fischer was widely regarded as a chess prodigy and went on to become a grandmaster at the young age of 15.
This Edward Zwick directorial venture, which introduces us to the outstanding chess player, culminates in the historic Match of the Century - AKA the 1972 World Chess Championship.
It was in this tournament that Bobby Fischer stumped Boris Spassky; thus, ending the Soviets' 24-year reign to become the second American in history to have won the world title.
8. Magnus (2016)
Helmed by Benjamin Ree, Magnus is an acclaimed documentary feature that follows the life of Magnus Carlsen, who is widely regarded as one of the best chess players of all time.
The Norwegian chess prodigy went on to earn grandmaster status at the tender age of 13. The documentary does a praiseworthy job of combining archival footage, recent interviews, and stories about his personal life to record his stupendous rise to chess stardom.
While Magnus is worth visiting for anyone with an interest in the sport, it can also be seen by people who wish to catch an inspiring tale of a person reaching new heights in his career.
7. Brooklyn Castle (2012)
Premiering at SXSW in 2012, Brooklyn Castle is a documentary film that aims to elucidate the struggles faced by members of a junior high school champion chess team.
This Katie Dellamaggiore-helmed project follows the students of Intermediate School 318, which is an inner-city junior high school located in Brooklyn.
It is imperative to mention that the school's chess squad has enjoyed many accolades and tournament wins throughout the years.
Needless to say, the institution, its educators and kids go on to prove that if one is truly determined and duly supported, one can scale new heights of success.
6. Bobby Fischer Against the World (2011)
This Liz Garbus directorial venture vows to introduce chess fans across the globe to the tragic and mysterious life of the late chess master.
Not only do we get to learn about Bobby Fischer's troubled childhood through this documentary but we also get to uncover his days as a fugitive.
This critically acclaimed documentary film includes rare archive footage from the World Chess Championship in 1972. It is a commendable attempt at exploring one of the most infamous and enigmatic characters of the 20th century.
5. The Dark Horse (2014)
This award-winning drama film has been written and directed by James Napier Robertson. It traces the journey of renowned chess player Genesis Potini, who, despite several adversities in his life, strives to find the courage to deal with problematic situations.
Labeled by several leading New Zealand critics as "one of the greatest New Zealand feature films to have ever been produced", it premiered at the Toronto International Film Festival (TIFF) in 2014.
Even though The Dark Horses is a tad limited in terms of its production value, its wonderful storytelling captures the character of Genesis Potini brilliantly.
4. The Chess Players (1977)
The Chess Players was released as Shatranj Ke Khilari in India. It's been written and helmed by one of the country's most acclaimed filmmakers to date, Satyajit Ray.
Based on Munshi Premchand's short story of the same name, the story unfolds in the backdrop of the British annexation of Avadh.
We catch best mates Mirza Ali and Mir Ali ignoring the cumbersome situation of the country and abandoning their respective families in their obsession with the game of chess.
Narrated for the viewers by Indian film icon Amitabh Bachchan, this motion picture thrives on director Ray's perception of an instance of incredible change in Indian history.
3. Queen of Katwe (2016)
Adapted from an ESPN magazine article and book by Tim Crothers, this Mira Nair directorial venture aims to tell the inspiring true story of Phiona. The young girl's life changes for the better after she stumbles upon Robert Katende, who teaches her to play chess.
Under his critical guidance, Phiona goes on to become a formidable player and uses the golden opportunity to escape from a life of poverty and change her fate.
This amazing feature film should be seen for its sincere attempt at tracing the journey of a girl, who, despite her unfortunate circumstances, rises through the chess ranks to become the Ugandan representative at numerous Women's Chess Olympiads.
It is not surprising then that her many triumphs earned her a position as Woman Candidate Master.
2. Searching for Bobby Fischer (1993)
Written and directed by Steven Zaillian in his directorial debut, Searching for Bobby Fischer is based on Fred Waitzkin's book, titled Searching for Bobby Fischer: The Father of a Prodigy Observes the World of Chess.
Don't allow the title to mislead you for it does not follow Bobby Fischer but another chess prodigy who goes by the name of Joshua Waitzkin.
Aiming to bring his early life and steady rise through the chess community to light, this motion picture pays a fitting tribute to the man who went on to become the U.S. Junior Chess Champion in both 1993 and 1994.
As a matter of fact, Joshua also became an International Master at the age of 16. While the feature film perfectly captures the feel and essence of the book, it also ends up providing a fascinating glimpse into the mind of a prodigy.
Searching for Bobby Fischer thrives on its combination of emotion and comedy, and has gone on to cement its place as one of the finest sports credits.
1. The Seventh Seal (1957)
One of the most acclaimed filmmakers in the world, Ingmar Bergman, used the game of chess as an allegory to tell a compelling Biblical story in this historical fantasy drama.
We see a medieval knight challenging Death itself to a chess game to save himself and his beloved friends.
Starring Max von Sydow as Antonius Block and Bengt Ekerot as Death, the movie opened to enormous critical acclaim, thanks to the incredible direction of Bergman.
Widely regarded for its symbolism and imagery, this classic film may not really concern the game of chess, but it uses the game profoundly to convey its many messages.
The Seventh Seal is credited with establishing Ingmar Bergman as a world-renowned director.
Honorable Mention:
The Queen's Gambit (2020)
Directed by Scott Frank, this outstanding limited series is based on the novel of the same name by Walter Tevis.
The coming-of-age period drama follows the life of an orphan chess prodigy, Elizabeth Harmon, and her quest to become the finest chess player in the world.
However, in the process, we find her battling emotional problems, drugs, and alcohol dependency, all at once. Even though it is a mini-series, we had to make room for it since it is extraordinary, to say the least.
Thriving on the spectacular lead performance of Anya Taylor-Joy, its striking cinematography and top-notch production values, The Queen's Gambit earned eleven well-deserved Primetime Emmy Awards.
It also won two Golden Globe Awards: Best Limited Series or Television Film and Best Actress - Miniseries or Television Film for Taylor-Joy.