»
Top 50 Most Popular Cancer Celebrities Of All Time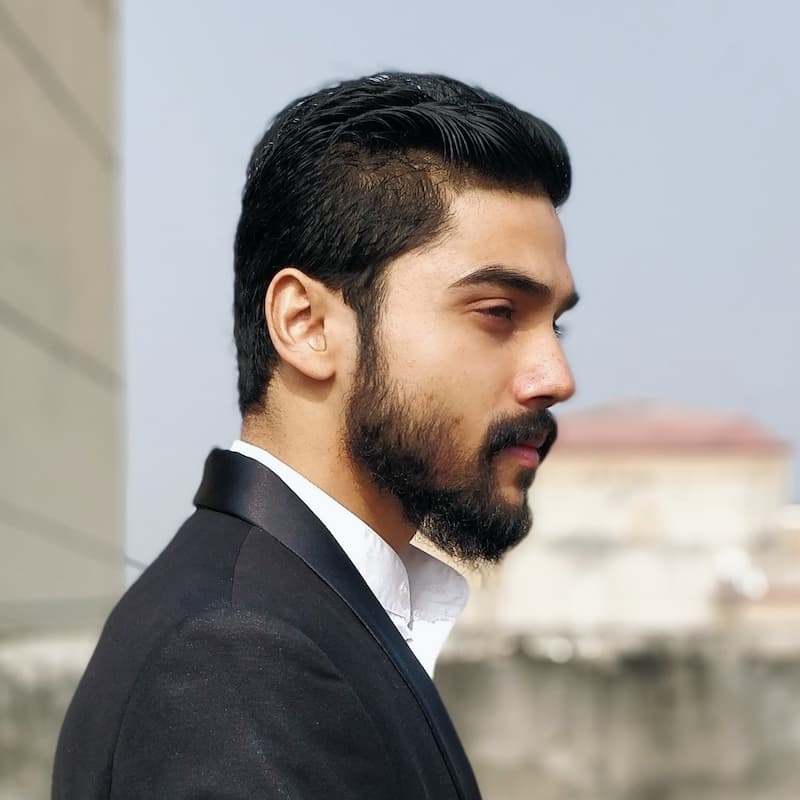 Shivam-Updated Jan 6, 2023
---
It is a well-acknowledged fact that Cancer natives can be the most complicated to understand if you are not too familiar with their personal lives.
People who share the crab symbol celebrate their birthdays from June 21 until July 22. And, just like their symbol, they have a tough exterior.
However, they are far too empathic and loving once they give in. When it comes to relationships, one can blame them for being loyal to a fault.
Therefore, don't be surprised to find your Cancer partner trying their best to make your relationship work if they are fully invested and, of course, interested.
The plus point with people who share this sun sign is that they remain quite devoted towards their family and loved ones; something that we don't usually get to see in the world today.
While it may sometimes be challenging to deal with a Cancerian, it is also equally easy to notice their traits.
Even though we are not generalizing, it is a fact that the Cancer zodiac sign shines through in some of the most prominent personalities from the world of entertainment.
So, we are going to cast a light on the most popular Cancer celebrities to have left their mark in show business.
Whether they are musicians, actors, rappers, or comedians, you'll find plenty of surprising names on our list that perfectly fit the bill for being a true-blue Cancer.
50. Rahul Dev Burman (June 27, 1939)
Arguably the finest music director to have been produced by the Indian entertainment industry, Rahul Dev Burman is an extraordinary Cancer native by all means.
Born on June 27, he started his career as a playback singer in his father's film Funtoosh in 1956.
Soon after, Burman started assisting him in some of the most acclaimed motion pictures of the time. The Cancerian scored approximately 331 songs throughout the course of his career, many of which were memorable numbers for legendary singer Lata Mangeshkar.
Those who are familiar with the golden age of Bollywood will never be able to let go of R. D. Burman's timeless compositions.
49. Khloé Kardashian (June 27, 1984)
One of the staples in the Kardashian empire, Khloé Kardashian is a media personality and socialite who started making television appearances along with her family in the reality series Keeping Up with the Kardashians.
The celebrity, who embraces her Cancerian vibes, also co-hosted the second season of the US adaptation of The X Factor.
Besides being involved in the retail and fashion industries with her sisters Kourtney and Kim, Khloé hosted her own talk show, Kocktails with Khloé, in 2016.
48. Mckenna Grace (June 25, 2006)
Actor and singer Mckenna Grace is the youngest Cancerian to make it to our list. The young celebrity began her professional acting career at the age of six by appearing in shows such as Crash & Bernstein and The Young and the Restless.
Grace can also be seen putting her acting prowess on display in Gifted; a film in which she was seen sharing the space with Chris Evans.
She has been included on The Hollywood Reporter's list of the top 30 stars under the age of 18 for two consecutive years (2018 and 2019).
The Cancer youngster is a vegetarian and has never shied away from showing her affection towards animals.
47. Isabela Merced (July 10, 2001)
Cancerian Isabela Merced is an actress and singer who first rose to prominence after portraying CJ Martin on the Nickelodeon television series 100 Things to Do Before High School.
The young actor, who celebrates her birthday on the 10th of July, always wished to be an actor and was inspired by movies featuring Shirley Temple and Judy Garland in the lead.
Merced has been seen playing a key role in motion pictures such as Instant Family, Sicario: Day of the Soldado, and Dora and the Lost City of Gold, to mention a few.
Both her first single and her debut music video were released in late 2019.
46. Pamela Anderson (July 1, 1967)
Bombshell Pam Anderson is back in the news again, all thanks to the release of the biographical series Pam & Tommy which chronicles the marriage between her and drummer Tommy Lee.
An actress and model, she is best remembered for her glamour modeling work in Playboy magazine and her regular appearances on the television series Baywatch during the 1990s.
Aside from the aforementioned show, Anderson has also participated in titles such as Home Improvement, Stacked, Raw Justice, and V. I. P. Furthermore, the Cancer celebrity made her presence felt in the fourth season of India's biggest reality show, Bigg Boss, which is hosted by the biggest film star in the country, Salman Khan.
45. Larry David (July 2, 1947)
Seinfeld co-creator Larry David gained further recognition for the hit HBO series Curb Your Enthusiasm, which recently saw its season 10 coming to an end.
Not only did the Cancerian create the show but he also starred in it as a fictionalized version of himself to great effect.
Even though David started his career as a comedian, he ventured into television comedy and writing soon enough. Not long after that, he ended up grabbing two well-deserved Primetime Emmy Awards in 1993 for his work on Seinfeld.
It is imperative to mention that Larry was voted as the 23rd greatest comedy star ever in a 2004 British poll by fellow comedians and comedy insiders.
44. Liv Tyler (July 1, 1977)
This actress, producer, singer, and former model kick-started her career in the entertainment industry at the tender age of 14.
After having made her screen debut with 1994's Silent Fall, the Cancerian decided to completely shift her focus to acting.
Soon after making her maiden screen appearance, Tyler gained critical recognition with starring roles in titles such as Heavy, Empire Records, That Thing You Do!, and Stealing Beauty.
She has also participated in several television shows in the recent past and has served as a UNICEF Goodwill Ambassador for the United States of America since 2003.
43. Janet Leigh (July 6, 1927)
The sensual Janet Leigh was an actress, singer, dancer, and author whose career in the entertainment industry spanned over five decades.
Not a lot many film buffs are aware of the fact that the Cancer celebrity was discovered at the age of 18 by actress Norma Shearer.
Even though Leigh had played dramatic roles both in drama and crime features, she tasted stardom in the true sense of the word after her character projection in Alfred Hitchcock's psychological thriller Psycho; a title that earned her the Golden Globe Award for Best Supporting Actress.
The actress is known to have authored four books as well, two of which were novels.
42. Ranveer Singh (July 6, 1985)
The Cancerian actor, who was born on the 6th of July, is pretty much on his way to becoming a Bollywood superstar.
Singh shares numerous positive and negative traits of the zodiac and is now among the highest-paid actors in Bollywood, all thanks to his unmatched energy and some well-regarded performances.
The Ladies vs Ricky Bahl actor made his professional acting debut under the Yash Raj Films (YRF) banner in 2010.
He consolidated his position as a cine star after having headlined critically and commercially successful titles such as Bajirao Mastani, Simmba, and Gully Boy.
41. David Hasselhoff (July 17, 1952)
Cancerian David Hasselhoff, who has set a Guinness World Record for being the most watched man on TV, is an actor, singer, and television personality.
While he first gained recognition by playing the role of Dr. Snapper Foster on The Young and The Restless, his career continued to flourish after he participated in shows such as Knight Rider and Baywatch.
Hasselhoff has also been seen making his presence felt in motion pictures such as Dodgeball, The SpongeBob SquarePants Movie, and Click.
The Cancer celebrity released his studio album Looking for Freedom in 1989. While it went triple platinum in Europe, its lead single went to number one in countries such as Germany and Switzerland, respectively.
40. Michelle Rodriguez (July 12, 1978)
The stunning Michelle Rodriguez began her career by portraying a troubled boxer in the independent sports drama film Girlfight at the dawn of the 21st century.
However, today, the Cancer film star is best known for playing one of the lead characters in the commercially successful Fast & Furious franchise of feature films.
Best known for starring in action flicks, Rodriguez loves to take on tactical gun training, skydiving and DJing in her leisure time.
Needless to mention, the Machete actor succumbs to her creative Cancerian traits every now and then.
39. Aubrey Plaza (June 26, 1984)
The talented Aubrey Plaza is an actress, comedian, and producer who began her career performing improv and sketch comedy at the Upright Citizens Brigade Theater.
A Cancerian who celebrates her birthday on June 26, she has been seen participating in television shows such as Legion, The White Lotus, and Parks and Recreation.
Plaza, who had her first leading film role in Safety Not Guaranteed, has also produced and starred in credits such as The Little Hours, Ingrid Goes West, Black Bear, and Emily the Criminal.
38. Patrick Wilson (July 3, 1973)
Best known for playing the leading role of demonologist Ed Warren in the much-loved Conjuring Universe, Patrick Wilson is a Cancerian who began his career by starring in Broadway musicals during the mid-1990s.
The two-time Tony Award nominee received nominations for both the Golden Globe Award and Primetime Emmy Award for Outstanding Supporting Actor in a Miniseries or a Movie for his performance in the acclaimed HBO miniseries Angels in America.
A truly underrated screen performer, Wilson has been seen playing a crucial role in feature films such as Little Children, The Phantom of the Opera, Insidious, and Aquaman.
The actor has been referred to as the modern-day "scream king" courtesy of his frequent casting in horror movies.
37. Priyanka Chopra (July 18, 1982)
One of India's highest-paid actresses, Priyanka Chopra is an actress, producer, model, and singer who was the winner of the Miss World 2000 pageant.
The Cancerian, who has been listed among the World's 100 Most Powerful Women by Forbes in the recent past, won the National Film Award for Best Actress for her performance in the drama film Fashion (2008).
Chopra became the first South Asian to headline an American network drama series with the television debut of Quantico.
Since she belongs to a zodiac sign that looks forward to becoming a parent the most, we are certain that The White Tiger actor will be an award-winning mother as well.
36. Diane Kruger (July 15, 1976)
This alluring German-American actress shot to fame quite early in her career after having received the Trophée Chopard at the Cannes Film Festival.
Kruger, who gained further fame by portraying the role of Helen in the epic war drama Troy, continued to make an impression by starring in titles such as National Treasure and Inglourious Basterds.
Her debut performance in the German-language film In the Fade fetched her the Cannes Film Festival Award for Best Actress.
Kruger also tried her hands at television acting as well. She was seen playing the part of Detective Sonya Cross in the FX crime drama series The Bridge.
Born on July 15, the Cancerian was made an Officer of the Ordre des Arts et des Lettres in 2014.
35. Sandra Oh (July 20, 1971)
This Canadian-American actress first gained attention after her character play of Rita Wu on the HBO comedy Arliss. Sandra's participation in other popular shows such as Grey's Anatomy and Killing Eve only solidified her position as a television star.
Trailblazing and trendsetting come easily to this dependable performer who has been a recipient of two Golden Globe Awards and four Screen Actors Guild Awards in her career so far.
Oh was included in Time magazine's list of the 100 most influential people in the world in 2019. Also, not only was she the first actress of Asian descent to be nominated for the Primetime Emmy Award for Outstanding Lead Actress in a Drama Series but also the first woman of Asian descent to win two Golden Globe Awards.
34. Willem Dafoe (July 22, 1955)
Acclaimed actor Willem Dafoe is also a Cancerian. A recipient of the Volpi Cup for Best Actor, he has frequently collaborated with some of the most renowned filmmakers of the 21st century.
The Spider-Man actor, who was an early member of the experimental theater company The Wooster Group, has been a part of several critically acclaimed and controversial motion pictures in his career so far.
Having said that, Dafoe has also allowed his creative Cancerian side to take precedence as he's worked in experimental dramas such as Antichrist and The Lighthouse.
33. Kevin Bacon (July 8, 1958)
Kevin Bacon, who got his start in horror films before skyrocketing to fame, is a true-blue Cancerian. Named by The Guardian as one of the best actors never to have received an Academy Award nomination, he has appeared in popular feature films such as JFK, A Few Good Men, Apollo 13, National Lampoon's Animal House, and Tremors, to name a few.
Bacon, who was recently seen playing the leading role in the television series I Love Dick, received a well-deserved star on the Hollywood Walk of Fame for his contributions to cinema in 2003.
Not to forget, most people who know the actor have also heard of Six Degrees of Kevin Bacon; a game that has allowed him to become associated with the concept of interconnectedness among people.
32. Tobey Maguire (June 27, 1975)
Actor Tobey Maguire is a Cancerian who shot to global fame after playing the titular character in filmmaker Sam Raimi's very popular Spider-Man trilogy of motion pictures in the opening years of the 21st century.
The actor, who ceases to be active today, started his career by enacting supporting roles in movies such as This Boys Life, The Ice Storm, Deconstructing Harry, and Fear and Loathing in Las Vegas.
Maguire is known to have established his own production company called Material Pictures in 2012. He has received two Screen Actors Guild Award nominations for Outstanding Cast in a Motion Picture for Cider House Rules and Seabiscut, respectively.
31. Jaden Smith (July 8, 1998)
The son of actors Will Smith and Jada Pinkett Smith, Jaden Smith is a rapper, singer, and actor who made his motion picture debut alongside his dad in the critically acclaimed biographical drama The Pursuit of Happyness.
Also known for starring in The Karate Kid, he has won a YouTube Creator Award, an MTV Movie Award, a BET Award, and a Young Artist Award, thus far.
Smith, who returned to acting in 2016 following a three-year hiatus, kick-started his professional musical journey alongside superstar Canadian singer Justin Bieber in 2010 when he was introduced in the single "Never Say Never" from The Karate Kid.
GQ described this Cancerian as a young celebrity who seems to have taken fashion to an entirely different level.
30. Lindsay Lohan (July 2, 1986)
Lindsay Lohan, who was born on July 2, is the epitome of Cancer status. The actress started her career as a child and had her breakthrough in The Parent Trap.
Cancerians have traditionally been known for sharing an affinity for traveling; something that the Mean Girls star can truly resonate with since she has lived in Dubai for several years.
Furthermore, Lohan is also known to have frequented other exotic cities like Mykonos. While her early work in films fetched her childhood stardom, her performance in the teen comedy sleeper hit Mean Girls turned her into a teen idol and almost confirmed her spot among the Hollywood A-listers.
29. Kristen Bell (July 18, 1980)
While most of you out there may recognize her voice as the narrator on Gossip Girl, she is also recognized for playing the main lead in several movies and television shows.
Most well-known for playing the titular role on Veronica Mars, Bell began her acting career by starring in stage productions while attending the Tisch School of the Arts at New York University.
Soon enough, the Cancerian celebrity was seen making her presence felt in credits such as The Good Place, Heroes, Frozen, Bad Moms, Forgetting Sarah Marshall, and House of Lies, to mention a few.
28. Forest Whitaker (July 15, 1961)
Renowned actor Forest Whitaker made his professional acting debut in Fast Times at Ridgemont High in 1982. The actor continued to scale new heights of success by participating in motion pictures such as Platoon, Good Morning, Vietnam, and Bird, to mention a few.
A Cancerian who was born on the 15th of July, he soon earned a reputation for getting indulged in intensive character study work before taking up roles in the movies.
Soon after, Whitaker set the stage on fire by appearing in terrific credits such as Arrival, The Butler, and The Last King of Scotland.
In fact, his diligent character play in the lattermost project fetched him the Academy Award for Best Actor.
27. Léa Seydoux (July 1, 1985)
The beautiful and immensely talented Léa Seydoux began her acting career in French cinema and made her much-awaited transition to Hollywood rather smoothly.
While she was first noticed for her performance in The Beautiful Person, Seydoux rose to prominence following her remarkable character projection in the award-winning motion picture Blue Is the Warmest Colour, for which she received the Palme d'Or at the Cannes Film Festival.
Sooner than later, the Cancerian star was seen making an impression in Hollywood by featuring in motion pictures such as No Time to Die, The French Dispatch, and Spectre.
All we can say is that we wish to see more of this gorgeous performer on the big screen.
26. Eva Green (July 6, 1980)
One of the most popular French screen performers and models of the modern era, Eva Green hogged the limelight right after her much-talked-about debut performance in The Dreamers.
The gorgeous Cancerian soon achieved international recognition after she participated in credits such as Kingdom of Heaven and Casino Royale.
For her performance in the Showtime horror drama series Penny Dreadful, Green earned critical acclaim and a nomination for Best Actress in a Television Series - Drama at the 73rd Golden Globe Awards.
The 300: Rise of an Empire star, who leads a low-key life when she is not working, considers herself to be both nerdy and distant in real life.
25. Frances McDormand (June 23, 1957)
Acclaimed actress and producer Frances McDormand is yet another famous Cancer movie star. In her super successful career spanning over four decades, she has earned four Academy Awards, two Primetime Emmy Awards, and one Tony Award, respectively.
This makes her one of the few performers to have achieved the "Triple Crown of Acting". Even though McDormand's finest performances have come in small-budget independent features, her worldwide box office gross still exceeds the $2.2 billion mark, courtesy of her appearances in mainstream hits such as Transformers: Dark of the Moon and Madagascar 3: Europe's Most Wanted.
In addition, one can find the actress playing a pivotal role in the television series Olive Kitteridge.
24. Kathy Bates (June 28, 1948)
Known for her amazing performances in several comedic and dramatic films and television programs, iconic actress Kathy Bates has had a vast portfolio of work.
While those who have seen her in American Horror Story will remember her for her chilling performance in the show, film buffs and critics across the globe shall always acknowledge her for her character projection in movies such as Misery, Fried Green Tomatoes, and Titanic, to mention a few.
Bates, whose television work has resulted in 14 Emmy Award nominations, has participated in shows such as Harry's Law and the ninth season of Two and a Half Men.
In addition, the Cancerian is also known to have helmed several episodes of the HBO television series Six Feet Under.
23. Post Malone (July 4, 1995)
Aside from the plethora of tattoos on his body and face, Post Malone is also known for his variegated vocals, and for having blended genres and subgenres of hip hop, pop, R&B, and trap in his music.
The rapper, who began his professional musical journey in 2011, gained recognition with the release of his debut single "White Iverson" in 2015.
Malone has sold over 80 million records worldwide to date and has been a recipient of 10 Billboard Music Awards, three American Music Awards, and one MTV Video Music Award, respectively.
Additionally, he has also received nine Grammy Award nominations.
22. Natalie Wood (July 20, 1938)
This emotional, intense, passionate, and sexy film star began her professional acting career as a child actor and successfully transitioned to young adult roles.
She was born with the Sun, Mars, and Pluto forming a powerful conjunction in Cancer and, therefore, exhibited Cancerian traits both in her personal and professional life.
Wood, who received an Academy Award nomination for Best Supporting Actress for her performance in Rebel Without a Cause, can also be seen in other well-known features such as Splendor in the Grass, The Searchers, and West Side Story.
21. George Michael (June 25, 1963)
One of the most significant cultural icons of the MTV generation, George Michael was a talented and popular singer, songwriter, and record producer, who sold over 120 million records worldwide.
He was widely acknowledged for his songwriting skills, vocal performances, and visual presentation. While he was ranked 45th in Billboard's list of the "Greatest Hot 100 Artists of All Time", The Radio Academy also named him the most-played artist on British radio for two solid decades between 1984-2004.
The artist, who came to prominence as a member of the music duo Wham!, later embarked on a solo career that turned out to be even more successful in the long run.
20. Lana Del Rey (June 21, 1985)
The inimitable Lana Del Rey, who was previously thought to have been a Gemini, set the record straight by confessing that she is a Cancer sun, according to a new natal chart put together for her.
The popular singer-songwriter is noted for her quality music which explores tragic romance, glamour, and melancholia with elan. Add to that the fact that her compositions are often peppered with references to contemporary pop culture and 1950s–1960s Americana.
A recipient of two Brit Awards, two MTV Europe Music Awards, and a Satellite Award, Lana has been called one of the most influential singer-songwriters of the 21st century.
The artist is also known to have worked at a homeless shelter during the early 2000s.
19. Sofía Vergara (July 10, 1972)
This Colombian and American actress was the highest-paid actress in American television from 2013 to 2020, all thanks to her praiseworthy character projection in the hit sitcom Modern Family.
For her performance in the aforementioned show, she was nominated for four Golden Globe Awards, four Primetime Emmy Awards, and eleven Screen Actors Guild Awards, respectively.
The Hot Pursuit actor, who has been a judge on America's Got Talent since 2020, rose to prominence while co-hosting two television shows for a Spanish-language television network in the late 1990s.
Not many would be aware of the fact that the scintillating Cancerian was discovered by a photographer while walking on a beach.
18. Kevin Hart (July 6, 1979)
Kevin Hart is a comedian and actor who is best recognized among his followers for his stint as a stand-up comedian.
The Cancer celebrity has since starred in numerous Hollywood films, most of which have been outright comedy entertainers in which he has been seen sharing the screen with other popular Hollywood A-listers.
Hart, who also released several well-received comedy albums, has won quite a few stand-up comedy competitions. In fact, we would go to the extent of claiming that his reputation only grew with the release of his first stand-up album I'm a Grown Little Man.
He was also included on Time magazine's list of the 100 most influential people in the world in 2015.
17. Will Ferrell (July 16, 1967)
We are all familiar with the funny guy Will Ferrell, who shot to fame after appearing as a cast member on Saturday Night Live during the mid-1990s.
Soon after, the actor made a name for himself by starring in hilarious feature films such as Step Brothers, Anchorman: The Legend of Ron Burgundy, Old School, Elf, Zoolander, Stranger Than Fiction, and Talladega Nights.
Named the best comedian of 2015 at the British GQ Men of the Year awards, Ferrell even received a star on the Hollywood Walk of Fame the very same year.
16. Benedict Cumberbatch (July 19, 1976)
Yet another critically acclaimed Cancerian screen performer is Benedict Cumberbatch, who is best known for his work on screen and stage.
Recipient of a British Academy Television Award, a Primetime Emmy Award, and a Laurence Olivier Award, he was appointed a CBE at Buckingham Palace for his services to the performing arts and charity.
Cumberbatch, who was included on Time magazine's list of the 100 most influential people in the world in 2014, gained greater recognition for portraying Sherlock Holmes in the acclaimed BBC series Sherlock.
15. Chris Pratt (June 21, 1979)
Chris Pratt may have gained recognition for his role as the lovable Andy Dwyer on Parks and Recreation, but it would be safe to say that he can be called a true-blue screen star today courtesy of his appearances in several tent-pole releases in the last few years.
Those who are familiar with his filmography would agree that his portrayal of Star-Lord in superhero films set in the Marvel Cinematic Universe helped him solidify his position as a screen performer.
Also known for playing the main lead in the Jurassic World trilogy, Pratt was included on Time magazine's list of the 100 most influential people in the world in 2015.
14. Sir Patrick Stewart (July 13, 1940)
An acclaimed English actor whose remarkable career has spanned seven decades in stage productions, television, film, and video games, Sir Patrick Stewart's name being added to our list makes it even more readable.
The Cancerian celebrity, who gained stardom after playing the role of Captain Jean-Luc Picard in the Star Trek franchise of films, was knighted by Queen Elizabeth II for his services to drama.
It wouldn't be an exaggeration to assert that Stewart played a huge role in cementing Star Trek's iconic status in American culture.
He continues to participate in acclaimed motion pictures even today.
13. Vin Diesel (July 18, 1967)
In a career that has spanned over three decades, Vin Diesel has mostly been known and acknowledged for his character projection of Dominic Toretto in the Fast & Furious franchise of blockbuster films.
After struggling to have gained significant roles at the beginning of his career, this Cancer celebrity decided to revamp his image by working in action entertainers such as Fast & Furious, XXX, and The Chronicles of Riddick; each of which helped him consolidate his image as an action star.
The actor, who decided to venture into music in 2020 with the release of his song "Feel Like I Do", will soon be returning to the big screen with the next installment of the Fast & Furious series.
12. Olivia de Havilland (July 1, 1916)
This acclaimed British-American actress was known for playing a variety of roles in the movies, all thanks to her successful screen career that spanned from 1935 to 1988.
She was considered by many to be the last surviving star from the Golden Age of Hollywood until she passed in 2020.
The Cancerian first gained attention by appearing with Errol Flynn in adventure films such as Captain Blood and The Adventures of Robin Hood.
However, she soon gained international fame after playing a significant supporting role in the biggest box office smash of the time Gone with the Wind.
The Heiress star, who also proved herself on stage and television, received honors such as the National Medal of the Arts, the Légion d'honneur, and the appointment to Dame Commander of the Order of the British Empire at the age of 101.
11. Barbara Stanwyck (July 16, 1907)
One of the greatest female screen performers of the 20th century, Barbara Stanwyck, being true to her Cancerian traits, was known for her realistic screen presence and versatility.
A wonderful actress, model, and dancer, she was a favorite of renowned film directors such as Cecil B. DeMille, Fritz Lang, and Frank Capra.
Known to have been a workaholic, Stanwyck had established herself as the highest-paid actress in the United States of America by 1944.
The Meet John Doe actor, who transitioned to television by the 1960s, was ranked as the 11th greatest female star of classic American cinema by the American Film Institute.
10. James Cagney (July 17, 1899)
One of the most popular movie stars of his time, James Cagney was a trademark Cancerian who was widely recognized for his distinctive vocal style, deadpan comic timing, and consistently energetic performances.
Cagney, who was known for playing multifaceted tough guys in some of his finest projects, was ranked eighth in the list of greatest male stars of the Golden Age of Hollywood by the American Film Institute.
One of his films, The Public Enemy, went on to become one of the most influential gangster movies of the time.
The star also served as president of the Screen Actors Guild for two years.
9. Margot Robbie (July 2, 1990)
One of the most gorgeous mainstream screen performers in the world, Margot Robbie is an actor and producer who gained prominence after her enticing character play in the Martin Scorsese-helmed The Wolf of Wall Street.
Known for her roles in both blockbusters and independent features, the Cancer celebrity is also the co-founder of the production company LuckyChap Entertainment, under which she has backed critically acclaimed titles such as Promising Young Woman.
Robbie received critical acclaim for her adroit performances in credits such as I, Tonya, Mary Queen of Scots, and Bombshell.
In addition, she has also established herself as the poster girl for the popular character of Harley Quinn.
8. Sylvester Stallone (July 6, 1946)
Sly Stallone may have struggled for several years upon arriving in New York City in the late 1960s, but it wouldn't be a hyperbole to claim that he soon went on to establish himself as an icon of action movies.
The actor tasted critical and commercial success both as an actor and screenwriter after having portrayed boxer Rocky Balboa in the very successful Rocky franchise of feature films.
However, what truly separates Stallone from other celebrities on our list is the fact that he is the only actor in the history of American cinema to have starred in a box office number-one film across six consecutive decades.
Yes, you read that right! Add to that the fact that the Cancerian continues to be a renowned physical culture icon across the United States of America and beyond.
7. Robin Williams (July 21, 1951)
A screen legend of epic proportions, Robin Williams was an actor and comedian who was widely acknowledged for his undeniable improvisational skills.
He is known to have portrayed several memorable characters in dramas and comedies alike and is, therefore, regarded as one of the greatest comedic actors in the history of mainstream cinema.
Williams, who began performing stand-up comedy during the mid-1970s, gained fame after playing the alien Mork in the ABC sitcom Mork & Mindy.
Soon after, he was seen participating in several critically and commercially successful productions; some of which went on to set benchmarks through their remarkable execution.
6. Harrison Ford (July 13, 1942)
The seventh-highest-grossing actor at the North American box office as of today, Harrison Ford has been a bonafide superstar and a diligent leading man in films of several genres ever since he made his debut in 1966.
The Cancerian celebrity has starred in so many iconic motion pictures that true film buffs across the globe just have to be duly familiar with his name.
Besides playing the heroic leading man in several commercially successful productions, Ford has also enacted morally ambiguous and darker characters.
While he gained worldwide fame for his starring role as Han Solo in the epic space opera film Star Wars, his star power strengthened following his portrayal of Indiana Jones in the titular film franchise.
5. Meryl Streep (June 22, 1949)
Often described as one of the best actresses working anywhere in the world, the veteran Meryl Streep has got to be arguably the most popular actress to have been born under the Cancer zodiac sign.
Best known for her versatility and great accent adaptability, she has been a recipient of three Academy Awards, eight Golden Globe Awards, two British Academy Film Awards, two Screen Actors Guild Awards, and three Primetime Emmy Awards, respectively.
A living legend in the entertainment industry, her devotion to the characters that she portrays on celluloid tells us a lot about her being a true-blue Cancer celeb.
Streep received the Presidential Medal of Freedom, the nation's highest civilian honor, from President Barack Obama in 2014.
4. Ariana Grande (June 26, 1993)
The talented and pretty Ariana Grande is a true Cancerian. Acknowledged by her fans for her multifaceted personality and four-octave vocal range, she kick-started her music career at age of 15 in the 2008 Broadway musical 13.
The celebrity, who is regarded as a pop icon and triple-threat entertainer, came to prominence after having played Cat Valentine in the Nickelodeon television series Victorious.
Grande's creativity allows her to add a personal touch to her compositions, making her singing come across as heartfelt and unique.
The Sam & Cat actor, who has sold more than 85 million records worldwide, is the most streamed female artist ever, and the most streamed female artist on Spotify and Apple Music post-2010, respectively.
3. Selena Gomez (July 22, 1992)
Born under the July zodiac sign, Selena Gomez is a popular singer, songwriter, actress, and producer, who began her professional acting career on the children's television series Barney & Friends.
A hard-working personality, she rose to fame after portraying Alex Russo on the Disney Channel television series Wizards of Waverly Place.
Soon after, Gomez got her breakthrough as a pop singer with the album Kiss and Tell, and there has been no looking back ever since for the star.
The Monte Carlo actress has worked with many charitable organizations and served as a UNICEF ambassador since the age of 17.
Like most people born under the Cancer sign, she is known to be an overly emotional and sensitive individual.
2. Tom Hanks (July 9, 1956)
Tom Hanks surely needs no introduction. One of the most recognized and respected motion picture stars in the world, he is known to have aced both dramatic and comedic roles throughout his illustrious screen career.
Rightfully regarded as an American cultural icon, his films have earned more than $4.9 billion in North America and over $9.96 billion at the global box office, thus far.
Hanks, who made his breakthrough with leading roles in a series of comedy films during the 1980s, went on to put his indisputable acting talent on display by working in social dramas, romantic comedies, and war features as well.
Aside from being a recipient of two Academy Awards, the Cancerian also received a Presidential Medal of Freedom from President Barack Obama in 2016.
1. Tom Cruise (July 3, 1962)
Arguably the biggest and most popular movie star in the world, Tom Cruise continues to enthrall his admirers worldwide by featuring in various record-smashing blockbusters.
A recipient of an Honorary Palme d'Or and three Golden Globe Awards, he has starred in motion pictures that have gone on to amass over $4 billion in North America and over $11.1 billion worldwide (and counting).
The Top Gun star has also made headlines because of his personal life. In fact, his marriage with Mimi Rogers, Nicole Kidman, and Katie Holmes speaks volumes about his Cancer personality traits.
Cruise has been a vocal advocate for the Church of Scientology for as long as one can remember.