»
Top 40 Greatest Bass Singers Of All Time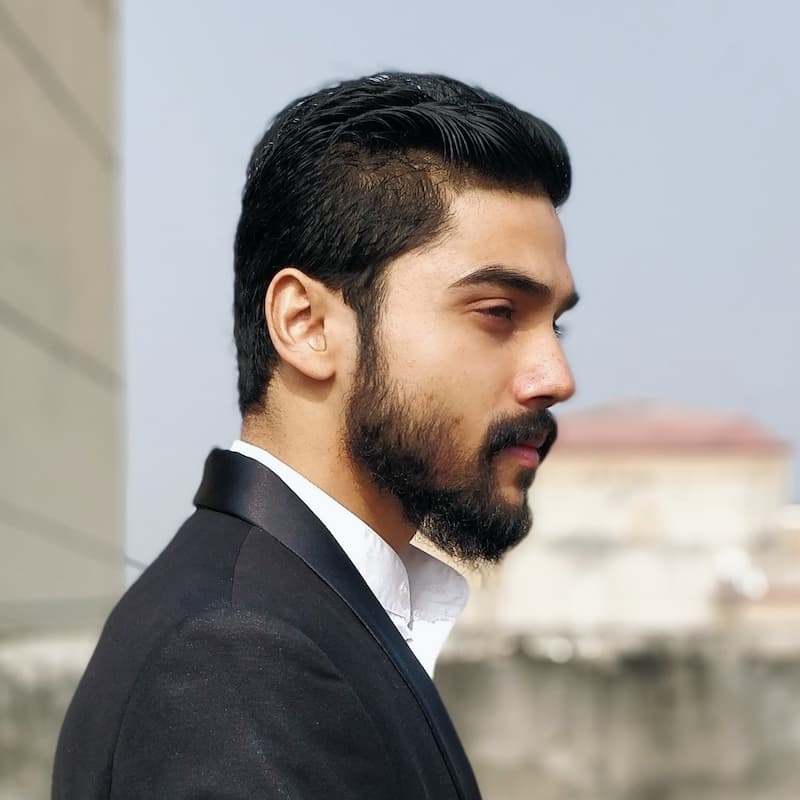 Shivam-Updated May 29, 2023
---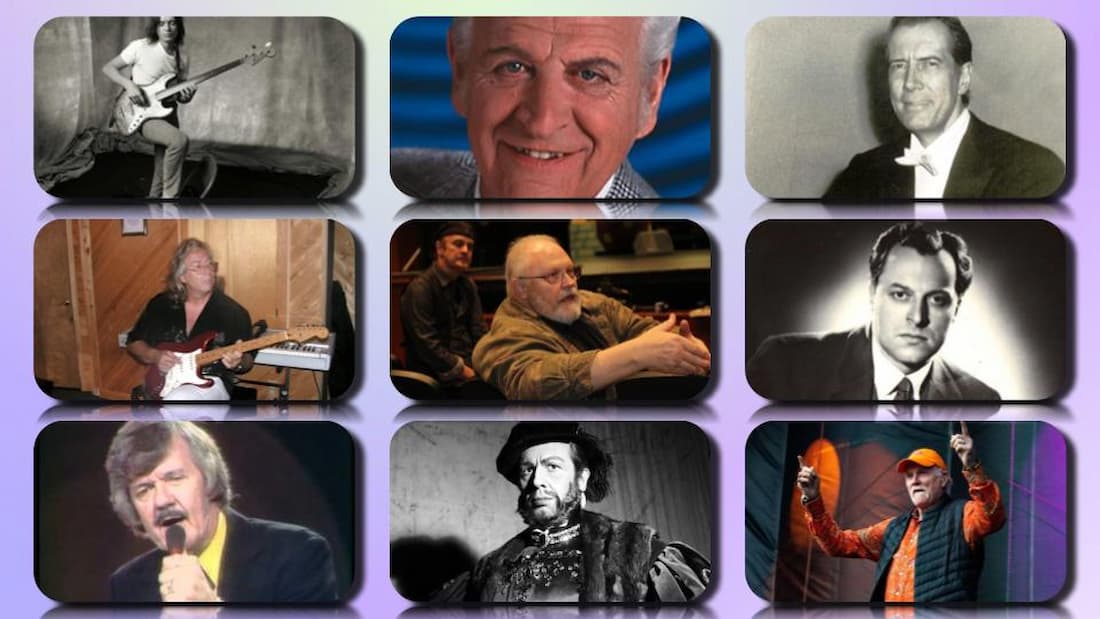 The power and uniqueness of a genuine bass voice have captivated and moved audiences across the globe for decades now. Be it popular music or opera, bass singers have done their best to make a name for themselves in the ever-so-flourishing and already-populated music industry.
Bass artists are known for their rich and deep voices. However, not many pure artists are known to be out there today. The ones who are have managed to provide us with some truly unforgettable moments in music history.
Since only around 5 per cent of bass singers today are said to have genuine bass voices, very few music repertoires are written for this voice. Therefore, in this article, we will be trying to explore some of the greatest and most famous bass musicians of all time, whose voices have the ability to create a sense of gravity and depth in a song.
40. London Parris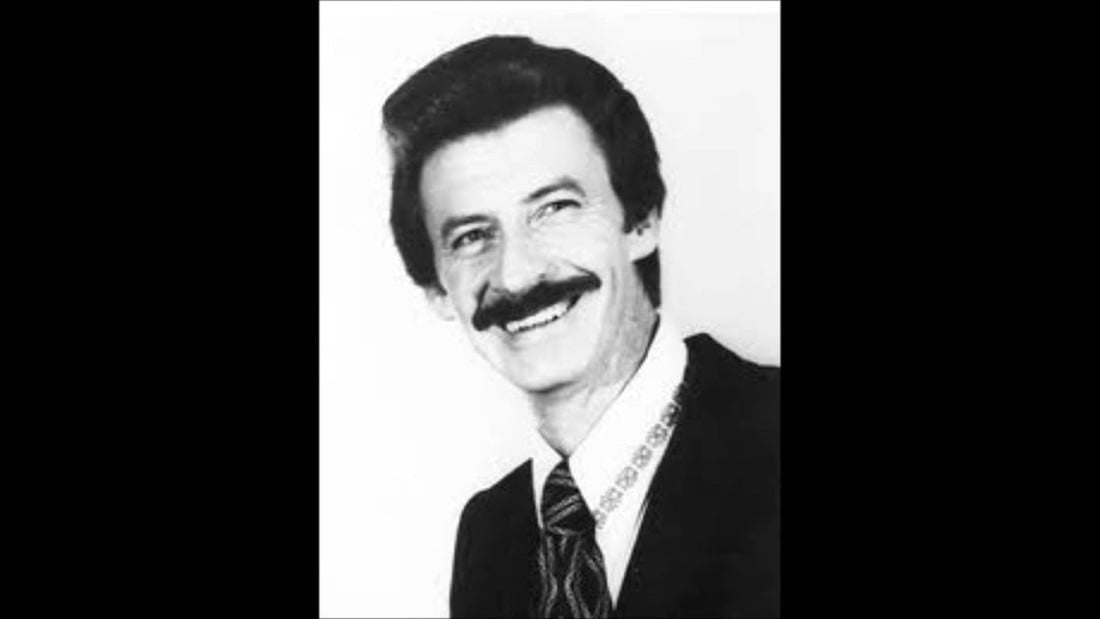 This talented American southern gospel bass singer is known to have started singing gospel music in The Rebels Quartet. During his heyday, Parris was quite popular for his numerous associations with The Blackwood Brothers.
One of his major hit songs was "Heaven Came Down". The artist was inducted into the Southern Gospel Hall of Fame in 2004.
39. Mike Love
A reggae musician and singer from Hawai'I, Mike Love released his debut album The Change I'm Seeking in 2012. He was best known for his nasal tenor and bass-baritone singing.
He followed the release of his debut album by releasing Jah Will Never Leave I Alone in 2014. The artist didn't really take a break following the release of his first two albums as his next two were released over the course of the next couple of years itself.
The artist, who currently plays with his band Mike Love and the Full Circle, self-describes his style as "revolutionary consciousness music."
38. Warren "Pete" Moore
Warren "Peete" Moore is a 2012 Rock and Roll Hall of Fame Inductee and a BMI and ASCAP award-winning songwriter. He first rose to prominence by displaying his talent as the bass singer for the Motown group the Miracles during the mid-1950s, and after.
Besides being one of the original members of the group, he also served them as a more than competent vocal arranger. Not a lot of music historians are aware of the fact that the artist has also helped Smokey Robinson in writing several hit tracks during his best days.
In addition, he contributed to two of Marvin Gaye's biggest hits, namely "Ain't That Peculiar" and "I'll Be Doggone."
37. Rex Nelon
Nicknamed "Mr. Gospel Music", Rex Nelson is a southern gospel musician whose active career within the music industry has spanned more than four decades. A longstanding member of The LeFevres, he used to sing bass with the Homeland Harmony Quartet during the mid-1950s.
Not only was he was voted the "Favorite Bass Singer" by the Singing News Fan Awards in 1980 and 1982 but he was also inducted into the Gospel Music Hall of Fame with the LeFevres in 1998.
Add to that the fact that he was acknowledged and, therefore, inducted into the Southern Gospel Museum and Hall of Fame the following year.
36. Brian Cole
You may have heard Brian Cole 's music, but what you certainly may not have heard is the fact that he had moved to Los Angeles to work as a lumberjack before starting his journey as a professional vocalist.
Today, he's making his way into our list as one of the most talented bass guitarists and bass vocalists. He co-founded the folk-rock band The Association in the second half of the 1960s, and was, in fact, one of its founding members.
Cole used to sing bass vocals in their songs.
35. Jaco Pastorius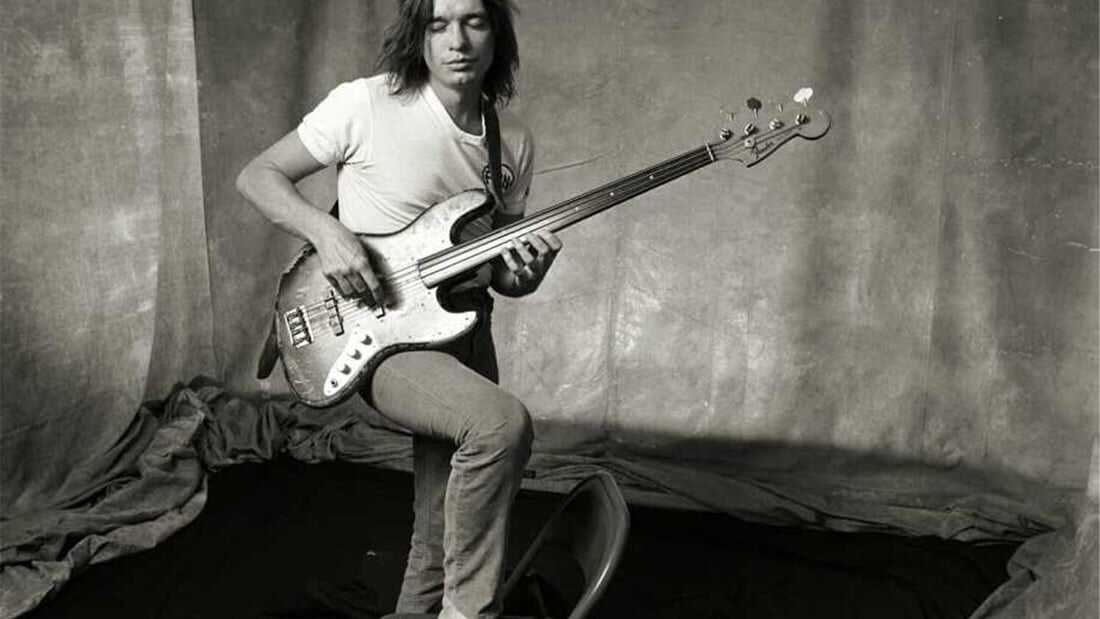 Make room for jazz bassist and composer Jaco Pastorius who has recorded albums as a solo artist, as well as a singer for bands such as Weather Report. Best remembered for his innovative use of harmonics, he is known to have collaborated with artists such as Pat Metheny and Joni Mitchell a number of times during the course of his career.
It is imperative to mention that he was only one of seven bassists to have been inducted into the DownBeat Jazz Hall of Fame in 2017.
34. Carlo Mastrangelo
A progressive rock singer, Carlo's initial years as a musician saw him performing with a drummer; an act that fetched him fame quite early. Born and raised in The Bronx, he happened to be one of the original members of The Belmonts, which was a group that managed to make a name for itself during the late 1950s and early 1960s.
Along with the aforementioned group, he was duly inducted into the Vocal Group Hall of Fame in 2000.
33. Nick Massi
Newark native Anthony Gaeta is credited with teaching Nick Massi how to play the bass fiddle. Needless to say, the man learnt well went on becoming one of the main men of The Four Seasons.
While he is said to have worked incredibly hard during his teenage years, he also got a lot of exposure after having joined a local band called the Four Lovers.
His undeniable contribution to the world of music ensured that was inducted into both the Rock and Roll Hall of Fame and the Vocal Group Hall of Fame during the 1990s.
32. Richard Sterban
It'd be safe to say that the talented Richard Sterban gained a ton of experience by going on constant tours with J. D. Sumner and the Stamps Quartet. However, he tasted success in the true sense of the world after having joined the country and gospel quartet The Oak Ridge Boys during the first half of the 1970s.
Strangely, the artist has never spoken anything about his family members or his personal life.
31. Harold Reid
Everyone trusted Harold Reid as he helped make the Statler Brothers a top-grossing touring act during his heyday as a bass artist. The artist was the founding member of the group who ensured that they continued to make their presence felt on the country music charts for decades.
Their success can be measured if we take into account the fact that they had 58 singles in the country Top 40 from 1965 to 1989. While 32 of them made it to the Top 10, four of them reached the No. 1 spot.
30. Ivan Rebroff
Ivan Rebroff was a German vocalist whose singing styles comprised operatic and folk. A Guinness world record holder for his extensive range, he is known to have done his best while especially performing opera and light classics.
In fact, he was able to do justice to folk songs from many other countries as well. Needless to mention, his extensive and solid vocal led to his inevitable rise to prominence as an artist.
29. Thurl Ravenscroft
Aside from being a decent actor, Thurl Ravenscroft was also a bass singer who lent his inimitable voice to a song in the X-mas special Dr Seuss' How the Grinch Stole Christmas!
His bass vocal tone was a reason he was often called to record songs for Disney films or Disney World. As a matter of fact, the man had a super successful and long career as a voice actor.
28. John Deacon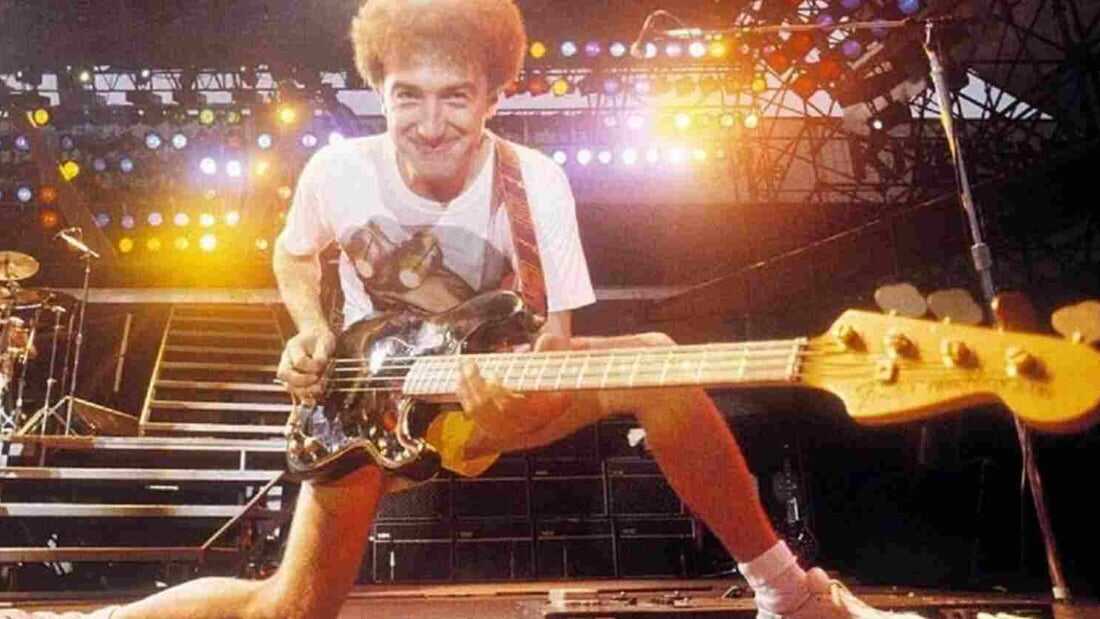 This now-retired English musician will always be acknowledged for his shy nature and modest personality. He made a name for himself by serving in the capacity of a bassist for the legendary rock band Queen.
The artist was born in Leicester, England and began showing interest in music while playing bass guitar during his teenage years. Needless to say, one can never negate his contributions to Queen's music and, eventually, their astounding success.
Some of the prolific songwriter's contributions were more than evident in tracks such as "Another One Bites the Dust" and "I Want to Break Free." However, Deacon bid adieu to his music career following the demise of Queen frontman Freddie Mercury.
27. Melvin Franklin
Not many bass artists have been able to be great at delivering ad-libs and harmony vocals, but Melvin Franklin was undoubtedly an exception. Nicknamed "Blue", he was recognized for his role as a founding member of the Motown singing group The Temptations.
However, he is also known to have performed with several other artists. Today, we all remember the man for his versatility in music.
26. Tennessee Ernie Ford
Credited with having two platinum-certified albums under his belt, singer and television host Tennessee Ford was known for his rich bass-baritone voice and down-home humour. His ardent listeners perhaps remember him today for his hit recordings of "The Shotgun Boogie" and "Sixteen Tons".
A father of two children, he is often listed among the most popular country singers.
25. Paul Robeson
The great son of the slave, Paul Robeson was a wonderful bass singer and a Black American who had to combat racism while trying to make a name for himself.
Besides being a musician, he also tried his hands at a number of professions. So, while he served as a stage and film actor for some time, he was also a professional football player and activist.
Indeed, he wasn't only famous for his cultural accomplishments but also for his political stances.
24. George Younce
Among the most renowned gospel singers in Southern states in the twentieth century, Mr Younce is best remembered for performing with Southern gospel quartets, especially The Cathedrals. He is also known to have performed with the London Philharmonic Orchestra during his career.
It's often said that the artist's father was the biggest influence when he decided he wished to be a singer.
23. Tim Foust
A sardonic yet sensitive singer-songwriter, Tim Foust is perhaps best known for his phenomenal five-octave vocal range. He is an artist who doesn't seem to take himself too seriously. The man, whose vocals were powerful and deep enough to move arenas, often gives his mother all the credit for having become a successful singer.
22. Brad Roberts
This famed folk-rock musician and guitarist for the Canadian folk-rock band Crash Test Dummies is best known for singing in the bass-baritone range. Often recognized as one of the better bass singers of all time, his melodious voice and winning charm helped the album God Shuffled His Feet go platinum in the United States of America and sell over 5 million copies worldwide.
21. Michael McCary
Michael McCary chanced upon the members of the R&B group Boyz II Men in a school bathroom. Sooner than later, he joined them and contributed to their debut album Cooleyhighharmony.
Tracks like "I'll Make Love to You" and "Water Runs Dry" helped them start to climb the music charts. Recognized for their vocal harmonies, McCary and his group teamed up with Mariah Carey for the single "One Sweet Day" in 1996.
20. Peter Steele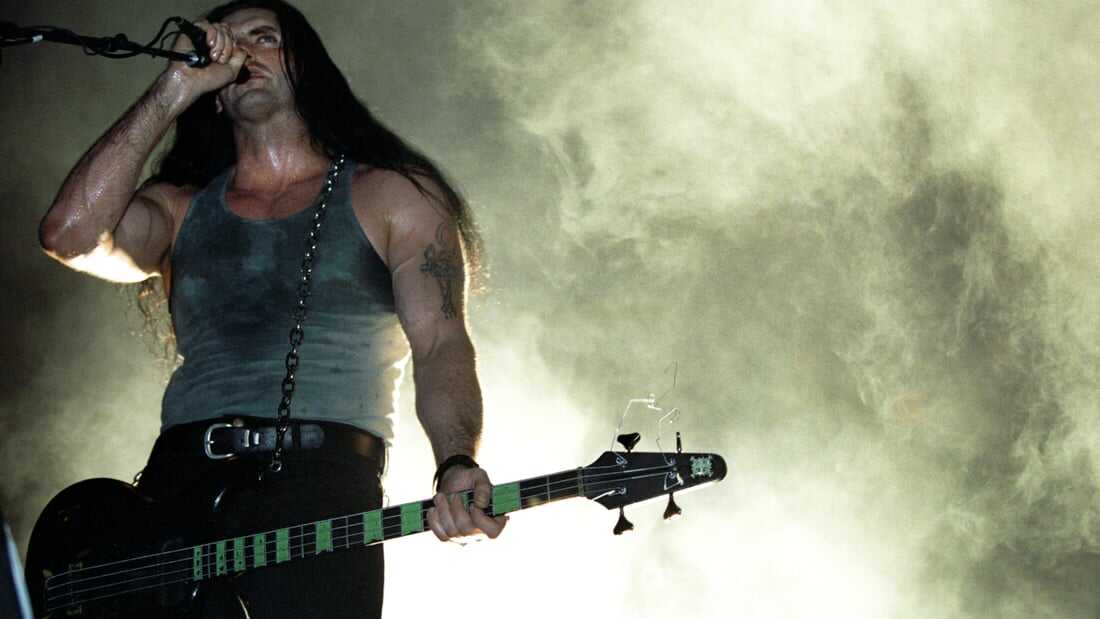 One of metal's most intriguing frontmen and famous bass singers to make it to our story is Pete Steele. Ask hardcore metal fans across the globe as to why they adore him and they'll certainly respond, "for his steely voice and distinctive persona." Often, his listeners were seen getting a bit too excited when he took the stage.
While he was blessed with haunting and baritone vocals, he went on to establish his image as a vampiric one over time.
19. Bob Bingham
Well, let's just start by stating facts here; if you have seen "Jesus Christ Superstar" in the show's original Broadway performance and its motion picture adaptation of 1973, then you may probably already be familiar with the name Bob Bingham.
Why, you ask? Because the man played Caiaphas in each one of them. Sure, he was active for the major part of the '70s, but his deep bass voice may have perhaps been on full display in the track "This Jesus Must Die."
18. Larry Graham
The founder and frontman of Graham Central Station, Larry Graham developed a grave interest not only in bass but also in guitar, harmonica, and drums as a child. Needless to say, it was only obvious that the child would soon go on to become really good at what he does and would, in fact, one day be the voice behind the hit single "One in a Million You."
17. Avi Kaplan
Best known as Avi, Avi Kaplan served as the bass singer of the acapella group Pentatonix from 2011 to 2017. Together, they ended up receiving three Grammys. Soon after, he launched a solo music career with his debut song "Fields and Pier" after having left the aforementioned group in 2017.
16. Tay Zonday
Those who have closely followed Tay Zonday's career would know that he rose to fame after having released "Chocolate Rain" on YouTube in 2007. The award-winning music video not only became a popular internet meme but also went on to garner over 100 million views.
Zonday, who has been a student of theatre and social change, used the lyrics of the aforementioned song as an analogy for institutionalized racism in the United States of America.
15. Josh Turner
Country and gospel singer Josh Turner's started practising bass while he was very young. He saw his most wonderful days as an artist in the 2000s and early-2010s. However, the doctors advised him to take a break from music after having found a lesion on his vocal cord in 1996.
But, he continued to practice classic techniques in order to bounce back. His first successful track, "Long Black Train", was released in 2001 and was certified gold in no time.
14. Ray Davies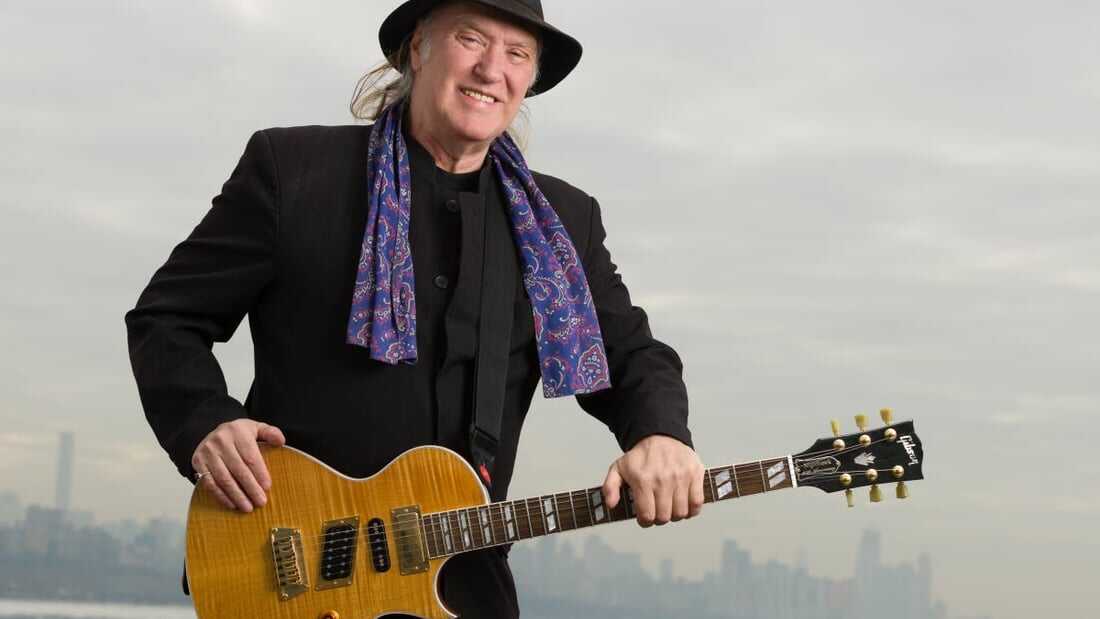 The founding member of The Parliaments, Ray Davies and the group started making their presence felt by singing in the back of a barbershop during the mid-1950s. He is also known to have performed with Zapp and The Temptations during the course of his professional musical journey.
Unfortunately, the talented artist had to step away from singing after having been diagnosed with throat cancer.
13. Tim Storms
American musician Tim Storms is reported to have the largest vocal range today. While he may not be among the most recognizable bass singers to have ever stepped up to the microphone, he truly might be one of the finest.
Most of you'd be amazed to learn that he holds the Guinness World Record for producing the lowest note by a human. It's true that he commenced his musical journey after graduating high school.
So far, he has served as a member of the rock band Freedom and Rescue, as well as of groups like AVB, Vocal Union, and Acapella.
12. Leonard Cohen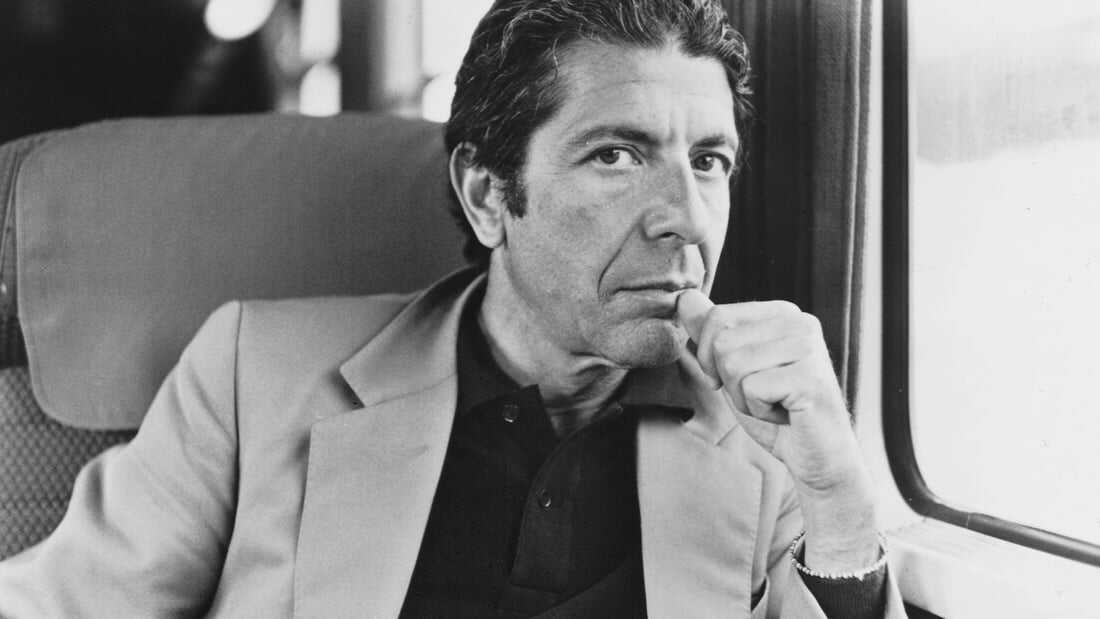 Leonard must be one of the only artists alive to have first started his career writing novels and poetry. Sooner than later, he decided to make the transition to folk music.
Perhaps his greatest accomplishment was writing the song "Hallelujah", which has not only received countless covers but has also been used in several motion pictures ever since it was released.
While the track has been covered by a number of baritone/bass singers over the years, no bass singer has been able to perform it better than Cohen did in 1984.
Many of Cohen's songs from the early stages of his career were covered by Judy Collins.
11. J.D. Sumner
J. D. Summer, who is said to have written over 700 songs, was an integral member of bands such as the Blackwood Brothers, the Sunny South Quartet, the Sunshine Boys, the Stamps Quartet, and Masters V.
The artist reportedly chanced upon Elvis Presley when Presley was only 14. After having allowed him entry into his shows, they began a friendship that lasted a lifetime. Their bond can be guessed by the fact that he even performed at Presley's funeral.
10. Matti Salminen
An operatic bass who hailed from Finland, the talented and expressive Matti Salminen is known to have sung at significant world opera houses that included Bayreuth Festival and Metropolitan. The way he projected his heavy dark voice made him come across as a rather unique operatic singer.
His expressive face served as a cherry on top of the cake. If that wasn't enough, what made him stand out was his ability to portray a menacing character with ease.
The man's received two Grammy Awards in 1982 and 1991 for Best Opera Recording.
9. Cesare Siepi
Cesare Siepi was one of the most refined post-war era greatest basses whose stage presence was characterized by elegance and airy presence. His voice carried a deep and warm timbre and his elegant phrasing worked its magic to fetch him roles like Don Giovanni.
However, his steadily progressing career was interrupted by World War II and he was forced to flee to Switzerland after having been tagged as being against the fascist regime. That said, he didn't take long to restart his career in Nabucco in Venice.
His later engagements also saw him play the Verdi bass roles.
8. Martti Talvela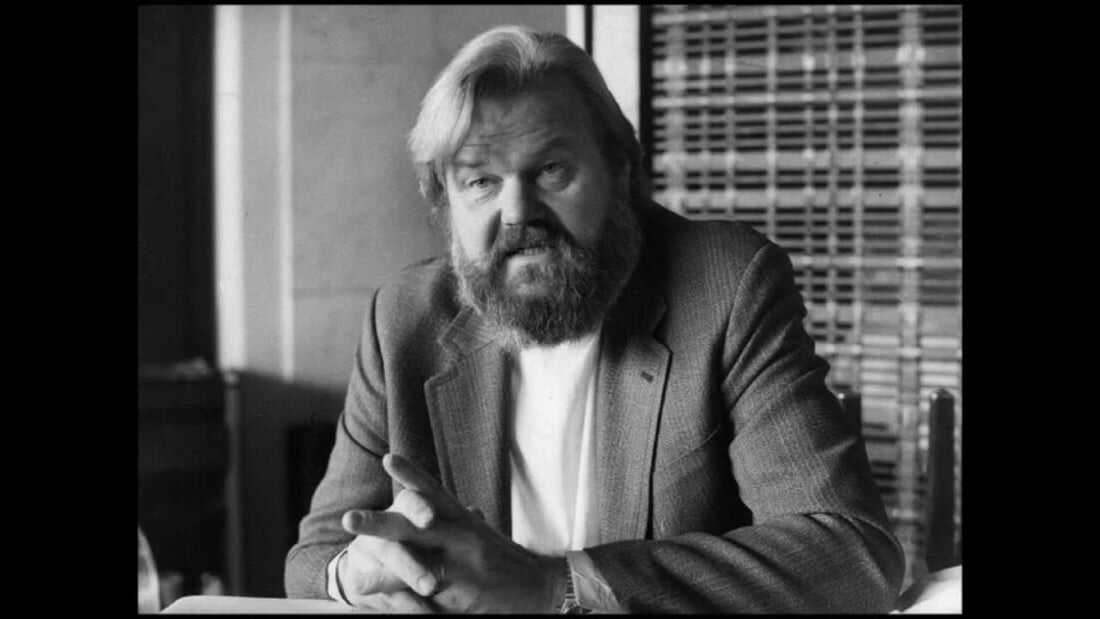 Known for his stamina as much as for his talent, Martti Talvel is reported to have served as a primary school teacher during the early stages of his career. He went on to make his operatic debut in Helsinki by singing the role of Sparafucile.
His solid stamina might also be the result of the fact that he trained as a boxer when he was young. Sooner into his career, the artist started singing at the Stockholm Royal Opera.
His voice was capable of bringing a mixture of gentleness and grandeur; thus, allowing him to debut at Bayreuth as well.
7. Kurt Moll
At Number 7 is the great German operatic bass singer Kurt Moll. His strong bass tone and several performances have been well recorded over time, and have helped him have a prosperous career.
While he barely ever performed vocally athletic or thunderous roles, his vocal abilities were more than enough for him to accept comedic roles like Baron Ochs of Der Rosenkavalier and Osmin of Die Entführung aus dem Serail.
6. René Pape
There's no denying that Germany's René Pape is one of the world's most renowned singers of Wagnerian Opera. The super popular and successful artist has performed at least one role in each season at the Met for 16 years on the trot.
A winner of two Grammy Awards for his singing, he delivered his best in the role of King Marke in Tristan and Isolde and as the title role in Boris Godunov.
5. Jerome Hines
An imposing figure on stage, Jerome Hines made his operatic debut at the San Francisco Opera by playing the role of Monterone in Rigoletto in 1941. While he also took vocal lessons from time to time, he also endeavoured to hone his singing skills under the terrific guidance of Vladimir Rosing and Samuel Margolis.
Today, most of those who follow bass artists hail the man as one of the greatest opera singers in music history.
4. Nicolaï Ghiaurov
Nicolaï Ghiaurov was a Bulgarian opera singer who also became quite a famous bass artist after the war. Acknowledged for his powerful voice, he is known to have played the roles of Mussorgsky and Verdi.
A recipient of the International Vocal Competition's Grand Prix in Paris, he kick-started his international career in the opera Boris Godunov in 1959.
3. Boris Christoff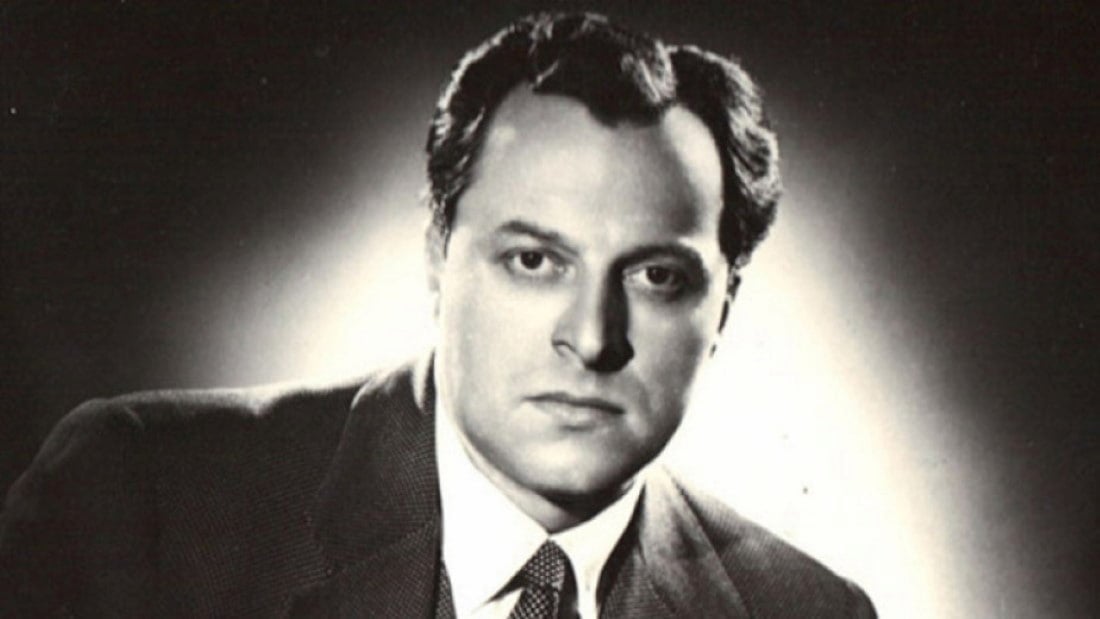 Even though Boris Christoff began singing as a choir boy in his youth, he didn't pursue a career in music instantly. He focused on his studies and went on to become a diligent magistrate.
However, we think of him as one of the finest bass singers of the 20th century, and perhaps even all time. Also an adroit choir soloist, he took a call to move to Italy to be guided by Riccardo Stracciari.
In fact, even the government of Bulgaria backed his timely shift. Over time, he amassed enough fame to ensure that the venues where he played were mostly all packed.
2. Johnny Cash
Arguably the most popular country and bass singer in popular culture today, Johnny Cash's musical journey began on a rather rough note. However, the roughness of the road is precisely what made him into the artist he is today.
The "outlaw" artist had a major turnaround in the late 1960s. But, he later revamped his image by getting even more involved with activism. He is a musician of diverse style who has been a recipient of several Grammys and Country Music Association Awards throughout his rich and illustrious career.
1. Barry White
Barry White's rise to fame began in the 1970s when his romantic, soulful ballads made everyone turn up to listen to him play. While his listeners were certainly mesmerized by his rich bass voice, his music was no less.
We say so because his orchestral arrangements, coupled with his tempting vocals, were enough to set the mood; irrespective of where the man was performing. It's not surprising then that his music continues to be popular today and has been covered by a ton of artists over the years.