»
Top 50 Most Popular Young Celebrities In 2023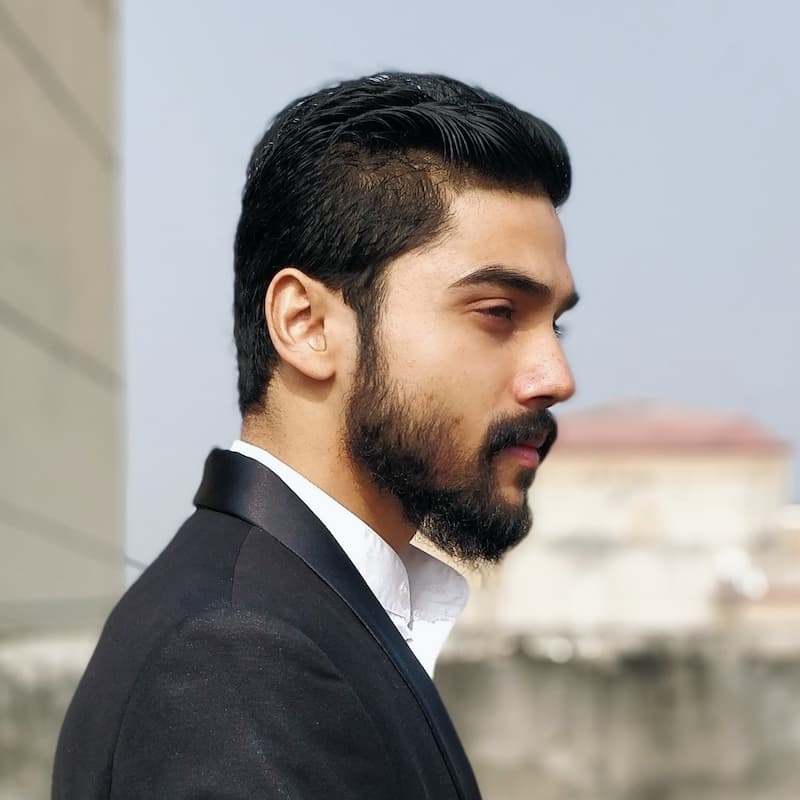 Shivam-Posted Sep 12, 2023
---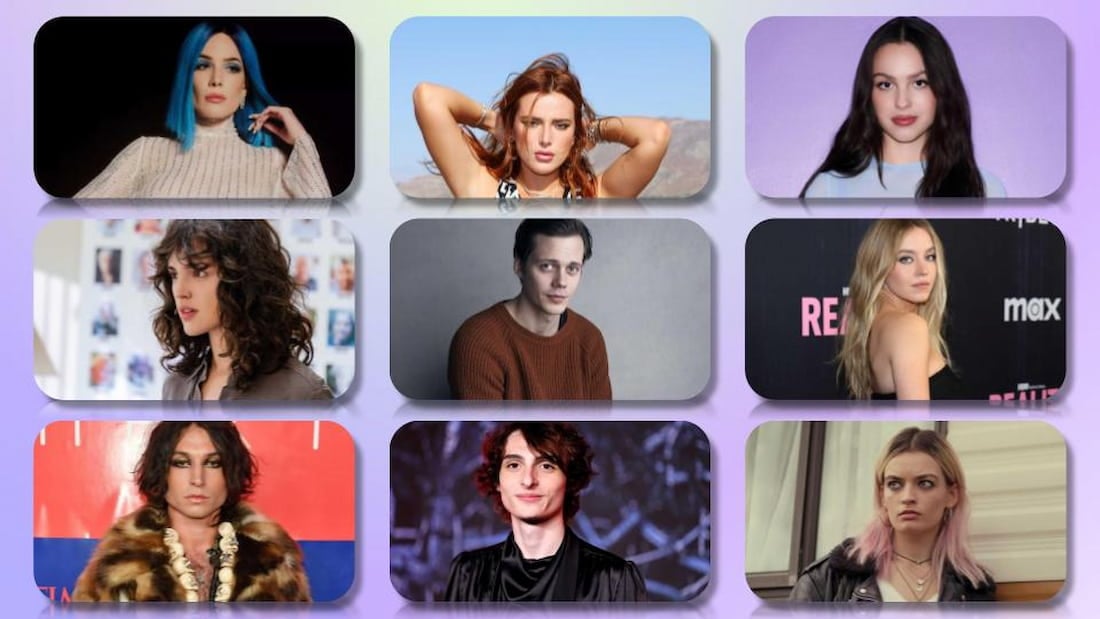 There was a time not so long ago when actors and singers with a ton of experience were considered to be true blue celebrities. However, with the advent of social media and the advancement of technology, the definition of a celebrity has undergone a drastic change.
Today, a lot many young entertainers have fulfilled their dreams of making it big in Tinseltown. While they certainly have charmed us with their newfound fame and glamour, what is even more impressive is that they are usually very hard-working and competitive.
Indeed, to turn a whimsical fantasy into a reality requires effort, and effort is precisely what they have put to stand where they do right now.
So, while most of you may have grown up hearing or reading about some of the greatest actors and vocalists of all time, the ceaseless rise of celebrities who we are going to be discussing today has gone on to finally prove that, sometimes, age is truly just a number.
Needless to say, these young stars have not only put their versatility on display by playing a variety of roles in films pertaining to different genres but they have also exhibited their knack for singing and songwriting most impeccably.
If some of them have the acting chops to carry a series or motion picture on their able shoulders, others are capable enough of setting the stage ablaze with the power of their sound.
However, behind the pretence of glitz and glamour are years of formal and informal training, hours of gruelling, and hundreds of unrecognized auditions; none of which may have been easy at all.
But, then, anything that comes to us easily during our formative years is truly not worth having either. Thankfully, these entertainers recognize their struggle and continue to rise through the ranks.
So, let's stick around for a few minutes to get better acquainted with the people whose unique drive and talent make us want to look up to them despite their young age.
50. Jharrel Jerome
Jharrel Jerome is an American actor and rapper who made his dream debut in the Academy Award-winning motion picture Moonlight, which hit the screens in 2016.
Thanks to his portrayal of Korey Wise in the Netflix miniseries When They See Us, he received the Primetime Emmy Award for Outstanding Lead Actor in a Limited Series or Movie and the Critics' Choice Television Award for Best Actor in a Movie/Miniseries.
Jharrel has also tried his hands at singing. He released his debut hip-hop single "For Real" (ft. Kemba) in 2020.
49. Eiza González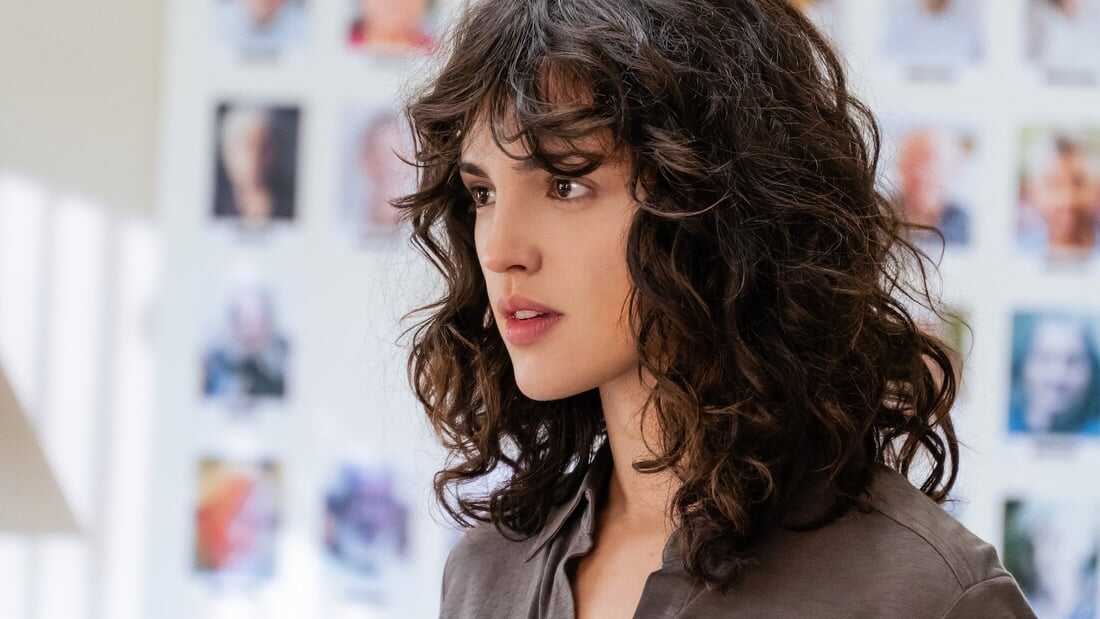 Eiza González may not have been able to establish herself as an A-lister yet, but she certainly is among the most beautiful faces working in Hollywood right now.
While she rose to fame in the US after appearing in the horror series From Dusk Till Dawn: The Series, she was already a known face on Mexican TV courtesy of her performances in programs such as Lola, érase una vez and Sueña conmigo.
So far in her career, the actress has participated in full-length features such as Baby Driver, Alita: Battle Angel, Hobbs & Shaw, Ambulance, and I Care a Lot, to mention a few.
48. Ezra Miller
Most cinema buffs across the globe know that Ezra Miller has been criticized for their behaviour in the recent past. While they have been hitting the headlines for all the wrong reasons, they have also been seen headlining a tent-pole feature like The Flash of late.
The controversial actor first started their career by making their presence felt in the television show Cakey! The Cake from Outer Space. They didn't take a lot of time to make their feature film debut either for it happened with the 2008 release Afterschool.
Be that as it may, Miller blew everyone's minds after he appeared as the troubled youngster Kevin in the hard-hitting drama film We Need to Talk About Kevin. Even though they have participated in a handful of popular films, they are perhaps best known for portraying 'The Flash' in the DCEU.
47. Emma Mackey
The alluring Emma Mackey has been impressing us with her supporting performances in some critically acclaimed features of late. She is said to have grown up in France before moving to London to try her hands at the movies.
While she commenced her professional journey by performing on stage, the actress was soon seen charming the viewers with her supporting performances in popular mainstream flicks such as Emily and Death on the Nile.
That said, her portrayal of the feisty Maeve Wiley in Sex Education earned her a BAFTA Television Award nomination for Best Female Comedy Performance. The French-British actress was also seen in a supporting role in the mammoth global blockbuster Barbie.
46. Sydney Sweeney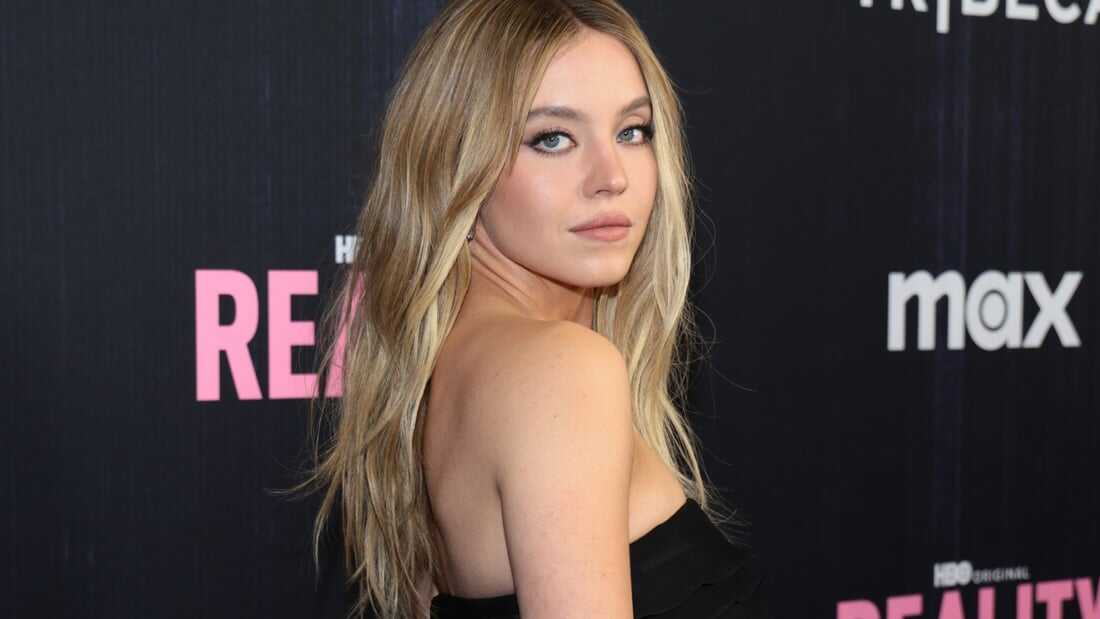 Sydney Sweeney is pretty much an up-and-coming star who has been on a constant rise of late in Hollywood. While a lot of people know her through shows such as Everything Sucks! and Euphoria, not a lot of them are aware of the fact that her debut role came in the film ZMD: Zombies of Mass Destruction.
Moreover, her participation in shows such as The Handmaid's Tale and Sharp Objects also made people take notice of her. There's no denying that Sweeney has managed to make a solid impression on television with her performances so far.
And, we are certain that the actress is soon going to make a splash on the silver screen as well.
45. Kiernan Shipka
Seeing Kiernan Shipka perform today would make one firmly believe that she isn't the little girl from Mad Men anymore. Indeed, the young star has done her best to move on from the hangover of portraying Sally Draper.
In fact, trust us when we say that she single-handedly made the series Chilling Adventures of Sabrina watchable. Therefore, it wouldn't be an exaggeration to claim that the series played a huge role in her receiving the IMDb Top 10 Breakout Stars Award in 2018.
While Shipka is certainly known for her shows and movies, she has also received acclaim for voicing Jinora in at least 25 episodes of the popular series The Legend of Korra.
We know as well as you do that the scintillating young girl is in it for the long run.
44. Bill Skarsgård
Best known for playing Pennywise in the horror films It and It Chapter Two, the tall and talented Bill Skarsgård started his acting journey after appearing in the 2000 film White Water Fury.
The actor continued to gain recognition after participating in shows such as Hemlock Grove and Castle Rock. His film credits include titles such as The Divergent Series: Allegiant, Simple Simon, Atomic Blonde, Villains, and Nine Days, among others.
He recently made headlines for his adroit character protection of a villain in the fourth instalment of the John Wick franchise.
43. Lucas Hedges
Born to filmmaker Peter Hedges, Lucas Hedges may not be seen in the spotlight too often, but he certainly is among the most talented young actors working anywhere in the world today.
He commenced his film career by playing supporting roles in motion pictures such as Dan in Real Life, Moonrise Kingdom, and Kill the Messenger. But, it was the critically acclaimed drama film Manchester by the Sea that fetched him fame in the true sense of the word.
His confident portrayal of a sardonic teenager in the same earned her a nomination for the Academy Award for Best Supporting Actor. This made him the eighth-youngest nominee in the category at the time.
While the young star has played supporting roles in well-received dramas such as Lady Bird and Three Billboards Outside Ebbing, Missouri, his performance in Boy Erased also fetched him further acclaim and nominations.
42. Finn Wolfhard
The fun and fabulous Finn Wolfhard seems to be doing well enough to deserve a spot here. He impressed one and all with his believable role-play of Mike Wheeler in the popular Netflix series Stranger Things.
Thanks to the aforementioned show and his participation in the It film franchise, he has already established himself as one of the most sought-after young performers working in the industry today.
While most people acknowledge him for his performances, they also ought to know that he has served as the lead vocalist and guitarist for the rock band Calpurnia. We believe that Wolfhard might also be interested in directing movies.
We say so because he made his directorial debut at a young age with the comedy short film Night Shifts.
41. Noah Schnapp
By now, it is clear to most film buffs across the globe that Stranger Things has gone on to produce some of the finest young talents to be working today.
One of them is, of course, Noah Schnapp. The actor made his screen debut with the Steven Spielberg film Bridge of Spies and also performed in The Peanuts Movie as Charlie Brown.
However, it was his portrayal of Will Byers in Stranger Things that fetched him fame. Besides the aforementioned show, Schnapp has also been seen in projects such as Hubie Halloween, Waiting for Anya, etc.
Needless to mention, the future looks bright for this potential up-and-coming star.
40. Bella Thorne
It is no secret that Bella Thorne is known to have explored a lot many areas within the entertainment industry itself. Not only has she entertained us as a screen performer but she has also served as a model, singer, and writer, respectively.
That could be one of the reasons why she has been a recipient of an Imagen Award, a Shorty Award, a Teen Choice Award, and three Young Artist Awards so far.
Best known for headlining The Babysitter film series, she first came to prominence after participating in shows such as Dirty Sexy Money, My Own Worst Enemy, and Shake It Up.
39. Emma Roberts
The multi-talented Emma Roberts can sing, act, and model. Born into a family of artistically sound people, she has also served as a producer for short films. While she first gained attention at the age of thirteen for her role in Unfabulous, she later went on to build a reputation for starring in thriller and horror full-length features.
Roberts is known to have participated in titles such as Lymelife, Scream 4, Adult World, We're the Millers, Nerve, Paradise Hills, and Holidate, to name a few. A recipient of a Young Artist Award, an MTV Movie & TV Award, and a ShoWest Award, she has also made her presence felt in the anthology horror series American Horror Story.
38. Olivia Rodrigo
Olivia Rodrigo has been doing rather well for herself as late. Not only did the young artist make her debut appearance at the MET Gala recently but she was also named the Woman of the Year by Billboard in 2022.
While her single "Drivers License" announced her arrival in a big way, her listeners were able to invest their faith in her following the success of her album Sour. Today, she stays in the limelight courtesy of her musical endeavours.
However, she initially rose to fame following her participation in Disney television programs such as Bizaardvark and High School Musical: The Musical: The Series in the late 2010s.
37. John Boyega
John Boyega was promised acclaim and fame the moment he earned the opportunity to star in the Star Wars sequel trilogy. Apparently, his adroit performance in the British science-fiction comedy Attack the Block inspired director J. J. Abrams to cast him in the aforementioned franchise.
While the films in the series certainly did bring him recognition, they also led him to be called one of the Top 100 most influential Africans by the New African magazine in 2020. Boyega has not only received the BAFTA Rising Star Award but he has also received the Trophée Chopard at the Cannes Film Festival; both in 2016.
36. Halsey
Halsey is yet another artist who has managed to make her presence felt in the already-populated music industry in recent years. Her managers and well-wishers would agree that her decision to release her music on social media worked in her favour.
Not only did her sound manage to attract listeners but it also led Astralwerks to sign her. Sooner than later, her debut studio album Badlands was released, which went on to become a bonafide hit.
Known for her distinctive singing voice and unique style, she gained further fame following the release of her super-successful single "Without Me."
35. Amandla Stenberg
Amandla Stenberg made her maiden screen appearance in the 2011 motion picture Colombiana. She rose to prominence following her participation as Rue in The Hunger Games. That said, her appearance in shows such as Sleepy Hollow and Mr Robinson also made people take note of her.
However, critical acclaim followed only after her performances in full-length features such as Everything, Everything and The Hate U Give. In fact, the latter even ended up fetching her a well-deserved NAACP Image Award for Outstanding Actress in a Motion Picture.
While Stenberg certainly is talented, she is also acknowledged for being a vocal activist for LGBT youth.
34. Sophie Turner
While Sophie Turner certainly is charming, she was also fortunate enough to make her debut by playing one of the central characters in arguably the most popular television show in the world in the bygone decade, Game of Thrones.
Since she was excellent at playing the part of Sansa Stark in the show, she got her reward and was nominated for the Primetime Emmy Award for Outstanding Supporting Actress in a Drama Series in 2019.
It led to the beginning of new things for the young celebrity for she was soon seen making her feature film debut with Another Me. While Turner hasn't been seen in a ton of films of late, the followers of the X-Men film series duly remember her as the young Jean Grey/Phoenix.
33. Barry Keoghan
Barry is brilliant and believable as a screen performer and has been one ever since he made his screen debut. That is precisely why he has already been included on The Irish Times' list of Ireland's greatest film actors.
Anybody who has seen the actor perform in titles such as Dunkirk and The Killing of a Sacred Deer would have guessed that not only is he famished for more but he is also here to stay.
While his complex and hard-hitting portrayal of a youngster in the latter was an indication of better things to come, he peaked in a supporting role in the critically acclaimed drama film The Banshees of Critical.
Both the movies ended up fetching well-deserved acclaim and awards. That said, Keoghan is known to have proven his versatility as a performer in films such as Love/Hate, The Green Knight, and Eternals, among others.
32. Joey King
Sure, many of you are already familiar with Joey King, but how many of you are actually aware of the fact that the actress has been acting since she was 4 years old?
Yep, the talented actress made her debut screen appearance on the show The Suite Life of Zack & Cody in 2006, which used to be quite popular among teenagers back in the day.
Her time on the aforementioned shows was followed by roles in motion pictures such as Ramona and Beezus and The Kissing Booth series. While she certainly was at her alluring best in the flicks, she surprised many with her negative role-play in 2022's Bullet Train.
31. Elle Fanning
The graceful and talented Elle Fanning looks quite settled in the film industry now. But, how many of you remember her as the adorable little girl who was first seen playing the younger version of her sister Dakota's character in the drama film I Am Sam?
While she certainly was seen participating in a ton of popular motion pictures as a child actor, she was only able to gain wider recognition following her participation in J. J. Abrams' science fiction film Super 8.
Further fame and critical acclaim followed as the young girl played Princess Aurora in full-length fantasy features such as Maleficent and Maleficent: Mistress of Evil, in which she starred alongside Hollywood superstar Angelina Jolie.
She's also been seen trying her luck in several independent projects since then. That said, the actress won critical acclaim for her performance in the Hulu period satire series The Great.
30. Zayn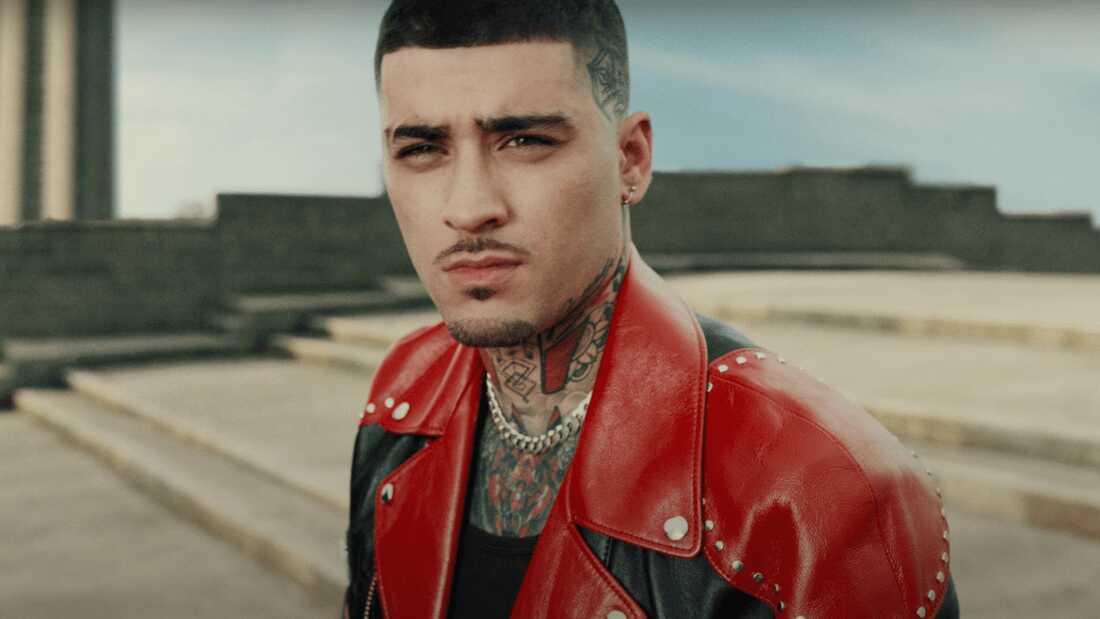 There was a time when hundreds of young girls had a huge crush on this English singer-songwriter. Zayn shot to fame as a member of the famous boy band One Direction less than a decade ago.
The artist was first seen on television as a participant in 2010's X-Factor. Even though he was soon eliminated as a solo performer, the young guy made a swashbuckling comeback as a member of a five-piece boy band that went on to become the biggest boy band in the world at the time.
Malik released several successful albums with the group but left it in 2015 to embark on a solo professional journey.
29. Keke Palmer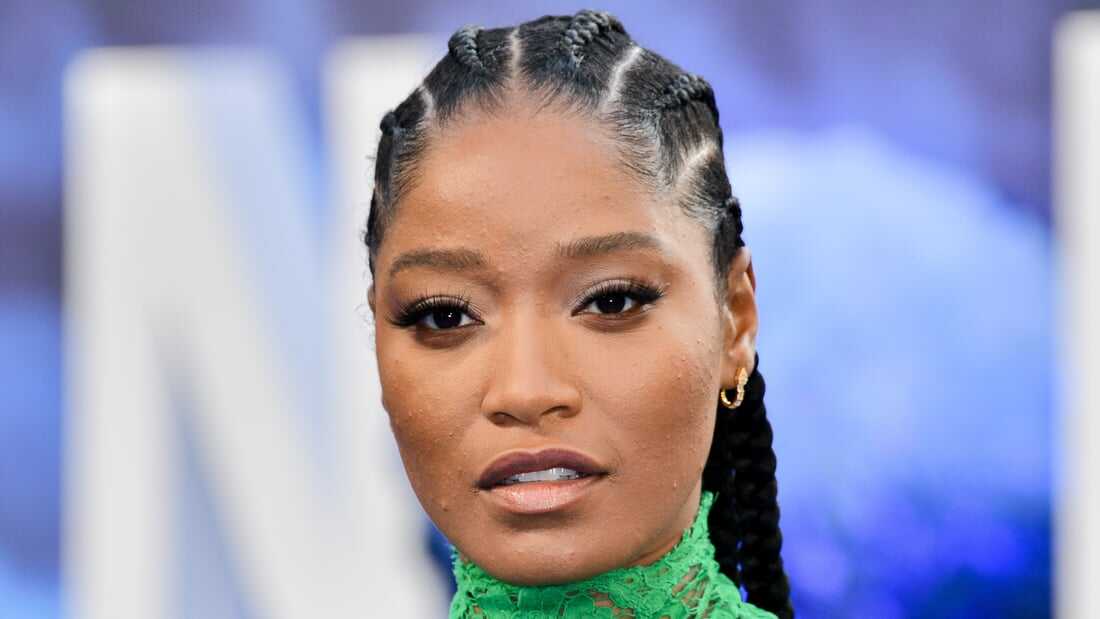 If you are an ardent film buff, you'd certainly agree and, in fact, know that Keke is one of the most charismatic names to make it to our story today.
She managed to gain attention following her participation in the movie Barbershop 2: Back in Business. In fact, most people around her were so taken by her character projection in the aforementioned title that they advised her family to move to California for good.
Sooner than later, the little girl who used to sing in the church ended up featured in a number of well-known television shows. Not only that but she was also seen trying to make an impression in the movies Knights of South Bronx and Akeelah and the Bee.
Believe it or not, Palmer has already earned several renowned awards for her performances.
28. Chloë Grace Moretz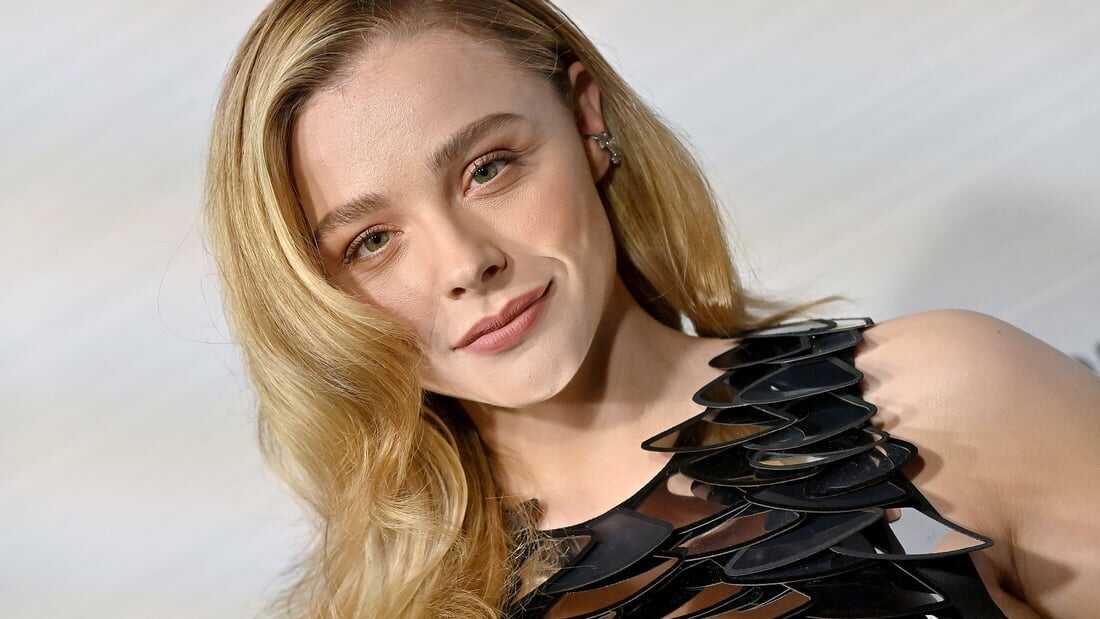 Even though the talented Chloë Grace Moretz is only in her 20s, she has had a working experience for over fifteen years now. One of the most sought-after child actors in Hollywood not so long ago, she has been a recipient of a number of prestigious awards ever since she made her screen debut.
Add to that the fact that the actress has starred in numerous films belonging to different genres. In addition, the actress has also gone on to grace the covers of magazines such as Vogue, Flaunt, and Elle throughout her career (so far).
27. Hailee Steinfeld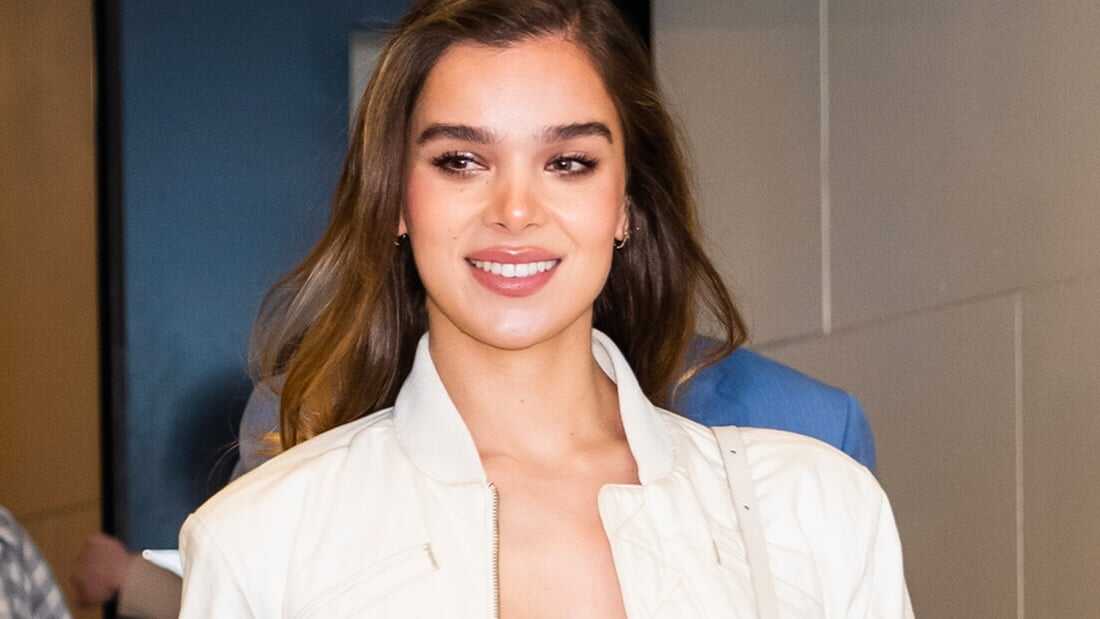 Ever since she grabbed the attention of viewers through her character projection in the 2010 film True Grit, we have known Hailee to be a talented performer. However, we weren't quite sure that she'd be able to make it big in the music industry as well.
Today, not only is the young star known for having headlined projects such as the Pitch Perfect series, Begin Again, and The Edge of Seventeen but also for having released several singles.
Throughout the bygone decade, she put her versatility on display by lending her voice to songs like "Flashlight", as well as by showing her knack for acting in a series like Dickinson.
More power to her!
26. Camila Cabello
There was a time when the girl group Fifth Harmony turned out to be a force to be reckoned with in popular music. One reason for the same was the inclusion of the Cuban-born American singer and songwriter Camila Cabello in it.
While she did rise to prominence with the group, she left it in 2016 in search of a solo career. The decision left many flabbergasted at the time primarily because the group had gone on to become one of the best-selling girl groups in music history.
That said, Camila kick-started her solo trip to success on a promising note with the release of her debut studio album, Camila. While the album reached number one on the US Billboard 200, its song "Havana" broke several records and became an instant chartbuster online.
Today, Cabello has managed to amass billions of streams on several music platforms.
25. Shawn Mendes
Shawn Mendes is quite popular among youngsters today. Those who are taken by his music and charm are duly aware of the fact that he first grabbed eyeballs by posting covers of popular songs on the social media app Vine.
Luckily, the folks at Island Records A&R stumbled upon his music and ended up signing him. The artist soon tasted commercial success with the release of his debut album Handwritten.
Better results followed as his next three albums turned out to be hits as well; therefore, giving his professional musical journey a bumper start. While most people acknowledge Mendes for his work, it is also imperative that they know that he's been prone to anxiety issues.
24. Alia Bhatt
Bollywood fans across the globe must truly be familiar with the amazing Alia Bhatt. While she was first seen as the bubbly, eager-to-please chick in 2012's Student of the Year, she went on to impress one and all within the country and beyond with her serious performances in several critically acclaimed mainstream projects.
More than a decade into her career now, she is widely recognized as one of India's top leading ladies with millions of followers on her social media. One of the highest-paid actresses in the country, she gained critical acclaim for her diligent character projection in flicks such as Highway, Gangubai Kathiawadi, and Raazi.
The Heart of Stone actor has been a recipient of several awards already.
23. Jenna Ortega
Slowly, steadily, and superbly, Jenna Ortega has established herself as one of the most reliable young screen performers working anywhere in the world today. The Insidious: Chapter 2 star first came to prominence after starring as Young Jane in the comedy-drama series Jane the Virgin.
She found further fame with her award-winning portrayal in the Disney Channel series Stuck in the Middle. Since she had already made a name for herself by working on the small screen, it was only about time that she managed to enthral her fans by appearing in popular mainstream hits.
Therefore, none of us was surprised to find her partaking in famous big and small screen projects such as The Babysitter: Killer Queen, You, The Fallout, and Wednesday.
22. Millie Bobby Brown
Who would have thought that Millie Bobby Brown, who made her maiden screen appearance just a few years ago, will be appointed as a Goodwill Ambassador for UNICEF just a few years into her career?
The young star rocketed to fame at the age of 12 with her performance in the globally popular Netflix series Stranger Things. Thankfully, she didn't take her success for granted and started utilizing her potential as an actor by appearing in big and small screen projects such as Godzilla: King of the Monsters, Godzilla vs. Kong, Modern Family, and Grey's Anatomy.
That said, Brown was allowed to hold her own and make a solid impression by headlining the very popular Enola Holmes series of films. Safe to say, she did quite well in shouldering the responsibility of the franchise, which is perhaps why her inclusion in Time magazine's list of the world's most influential people in 2018 didn't stun anyone.
21. Dakota Johnson
The stunning Dakota Johnson seems to have a knack for chic and finer things in life. The dynamic screen performer made her feature film debut at the age of 10 and shot to fame courtesy of her participation in The Fifty Shades series of motion pictures.
One of the most gorgeous actresses in the world, she doesn't spend a lot of time in the limelight, even though photographers love to take her pictures wherever she heads.
That being said, some of her most wonderful performances have come in titles such as Bad Times at the El Royale, Suspiria, and The Peanut Butter Falcon. Known for her quirky and private personality, the Cha Cha Real Smooth actor was featured in Forbes 30 Under 30 list in 2016.
20. Billie Eilish
We all know that Billie Eilish has been among the headlines in the recent past. Sure enough, her burgeoning popularity among the youth cannot be ignored at present.
Those who are involved with English music should be aware of the fact that she made history when she turned out to be the youngest vocalist in Grammy history to win the following awards: Best New Artist, Record of the Year, Song of the Year, and Album of the Year.
It all started for her when she announced her arrival in style with the release of her debut single "Ocean Eyes" in 2015. That said, Billie is not only an established artist today but she is also one of the most successful ones of the post-2010 era.
19. Demi Lovato
If you have been an avid viewer of programs that used to stream on Disney and Nickelodeon, you must have heard of Demi Lovato long before she established herself as a successful singer.
Yes, we have admired her vocal skills in singles like "This Is Me" but that doesn't necessarily mean that we forget how she commenced her journey within the entertainment industry.
Lovato, who has gone on to mark her presence in a handful of shows and films over the years, seems to have already experienced several ups and downs in her life.
The Camp Rock actor gained instant fame following the timely release of her pop-rock album Don't Forget. While we agree that her career has been marred by controversies, we also cannot deny the fact that she's truly liked for her vocal skills.
18. Daniel Radcliffe
Daniel Radcliffe is one of those actors who is still thought to be as young as ever courtesy of the goodwill that his starring role as Harry Potter in the film franchise of the same name has managed to generate among young adults the world over.
Needless to say, he continues to remain the hero of several teenagers courtesy of the brand value and nostalgia factor attached to the globally popular franchise. However, it must be mentioned that the actor has also delivered decent performances in several critically acclaimed motion pictures over the years.
17. Harry Styles
Harry Styles is an English singer, songwriter, and actor who commands a massive following among young women the world over. It'd be wise for us to mention that he is the second ex-member of the boy band One Direction to make it to our piece.
Just like Zayn, he also decided to bid adieu to the group to embark on a solo musical voyage. Fortunately for him, he has turned out to be a decent screen performer as well and has made his presence felt in full-length features such as Dunkirk and Don't Worry Darling.
Add to that the fact that the "Sign of the Times" singer is known for his stage presence and fashion sense.
16. The Weeknd
The Weeknd's stature and fan following has both seen a dramatic increase in the recent past and for the right reasons. The modern-day pop star has delivered several hits in recent years.
It is not in the least bit surprising then that he already holds a lot many Billboard chart records. Already a well-known and established figure in the music industry today, he is a Toronto-born artist who is popular across the globe.
That said, what most people do not know is that the guy commenced his musical journey by first sharing videos on his YouTube channel, albeit anonymously. The production values of his concerts and his artistic ideas continue to get better with the passage of time.
15. Ed Sheeran
One of the most popular contemporary singer-songwriters in the world, Ed Sheeran is reportedly the second most streamed artist of the decade on Spotify. He began writing songs around the age of eleven and has so far gone on to sell over 150 million records globally.
His popularity peaked in 2017 when he sold the maximum number of records; therefore, being named Global Recording Artist of the Year. Let's just sum up this entry by mentioning that he has 101 million RIAA-certified units in the United States of America alone.
Also, two of his most popular albums have gone on to find a place in the list of the best-selling albums in UK chart history.
14. Dua Lipa
Dazzling diva Dua Lipa has gone on to establish herself as a modern-day singing sensation in a short span of time. The girl has been rocking the charts in recent years, thanks to her mezzo-soprano vocal range.
Known for her disco-influenced production, the lovely lady has delivered massive hits such as "One Kiss", "No Lie", "New Rules", and "Levitating" in the past few years. Included on the Time 100 Next list in 2021, she set new records when her very first album went on to be streamed over 10 billion times on Spotify.
The critically and commercially acclaimed artist went on to make a special appearance in Greta Gerwig's global hit film Barbie.
13. Cardi B
The sensational Cardi B first gained attention as an influencer on Vine and Instagram. However, she announced her arrival in the mainstream not as a star vocalist but as one of the members of the VH1 reality television series Love & Hip Hop: New York.
Today, she is arguably the most popular female rapper working anywhere in the world. Those who admire her work took to her sound right from the moment they lent their ears to her debut studio album Invasion of Privacy.
The success of the album can be gauged from the fact that it allowed Cardi B to become the first and only woman to win the Grammy Award for Best Rap Album as a solo artist.
12. Anya Taylor-Joy
There is no denying the fact that Anya Taylor-Joy is one of the most likeable and competent young actresses gracing our screens today. Her talent came to the fore soon after she made her acting debut as she toplined 2015's critically acclaimed horror feature The Witch.
She continued to deliver decent performances in well-received television shows and full-length features. It is only fitting then that Time decided to include her on its 2021 list of the 100 most influential people in the world.
Anya gained further fame after having headlined one of Netflix's most successful shows ever, The Queen's Gambit. Even though she is still quite young, she has already received a Golden Globe Award and a Screen Actors Guild Award.
11. Florence Pugh
Florence Pugh is a phenomenal actress who continues to charm and surprise us in equal measure. The Oppenheimer actor thrives on her flair for dramatic roles and is rather well-known for her fantastic frown.
She managed to grab the attention of her niche audience quite early in her career with her acclaimed role-play in Lady Macbeth. Since then, she has gone on to put her versatility on display by partaking in projects belonging to different genres.
Some of her most able performances have come in films such as Don't Worry Darling, The Wonder, Little Women, A Good Person, King Lear, Midsommar, and Fighting with My Family.
Even her bold supporting role in Christopher Nolan's Oppenheimer received acclaim.
10. Saoirse Ronan
The incredibly talented Saoirse Ronan is easily among the finest young actresses working in the motion picture industry today. Her greatness and knack for performing different roles can be gauged from the fact that she has already been nominated for four Academy Awards.
She must be one of the only young actors in history to have been described as a great screen performer so early in her career by both the media and film pundits.
The Lady Bird star has received five nominations for the British Academy Film Awards and has headlined or participated in some of the most critically acclaimed features of the bygone decade.
Needless to say, Ronan continues to surprise big time with her script selection and performances.
9. Tom Holland
Sure, we know that Tom Holland has been riding high on the mind-boggling success of the Spider-Man franchise, but we can also vouch for the fact that there's more to his career than what most of us know about.
While his portrayal of the new-age superhero has certainly fetched him global fame, it is difficult to deny that he has also gone on to showcase his acting range by appearing in films and television shows such as The Devil All the Time and The Crowded Room.
In addition to doing voice roles in some computer-animated features, the youngster has also directed a short film called Tweet.
8. Zendaya
One of the most popular young female actresses in the world today, Zendaya has been taking big strides in her career of late. Ever since she shot to fame by playing a part in the blockbuster film Spider-Man: No Way Home, she has received a ton of offers to star in tent-pole projects like Dune.
The tall and exquisite-looking girl, who has already won two Primetime Emmy Awards and a Golden Globe Award, made headlines when she visited India for a major function comprising some of the world's biggest celebrities.
The Greatest Showman actor was also in the news for her performances in feature films such as Challengers and the second instalment of Dune.
7. Timothée Chalamet
Timothée Chalamet managed to make a mark as an actor with his role play in Call Me by Your Name; one that ended up earning him an Academy Award nomination for Best Actor at the age of 22.
Arguably the most sought-after 'young' screen performer in the world today, he was first seen in the legal drama series Law & Order. Sure, the actor is only in his 20s, but he has already been among awards and nominations.
Needless to say, his exciting and audacious performances in features belonging to different genres have helped him establish himself as a dependable cine star in quite a short time.
The charming Chalamet has been appreciated for his performances in motion pictures such as The French Dispatch, Beautiful Boy, Little Women, Dune, and Bones and All, to name a few.
6. Miley Cyrus
Most people in their late 20s today have pretty much grown up with celebrities like Justin Bieber, Miley Cyrus, and Selena Gomez. Miley may be among the news for reasons one too many today but she first made an impression on young girls the world over with her star turn in Disney Channel's television program Hannah Montana.
While she most certainly was the undisputed "Teen Queen" back in the day, what propelled her to stardom was her life-altering decision to try her hands at singing. And, before we knew it, we were all dancing to the tunes of her distinctive raspy voice.
An eccentric and controversial personality, Miley has had the mileage to go the extra mile, which is why she has the most US Billboard 200 top-five albums in the 21st century.
5. Ariana Grande
Ariana Grande's talent and popularity can be gauged from the fact that she has 27 Guinness World Records attributed to her name, and is one the most streamed female artist of all time on platforms such as Apple Music and Spotify.
While she has relied heavily on her fantabulous four-octave vocal range to impress her fans and critics alike, her personal life has also managed to grab eyeballs on more occasions than one.
Those who are truly fond of the artist and the person behind it must be aware of the fact that she gained attention after having portrayed Cat Valentine in the Nickelodeon TV series Victorious and its spin-off Sam & Cat.
4. Emma Watson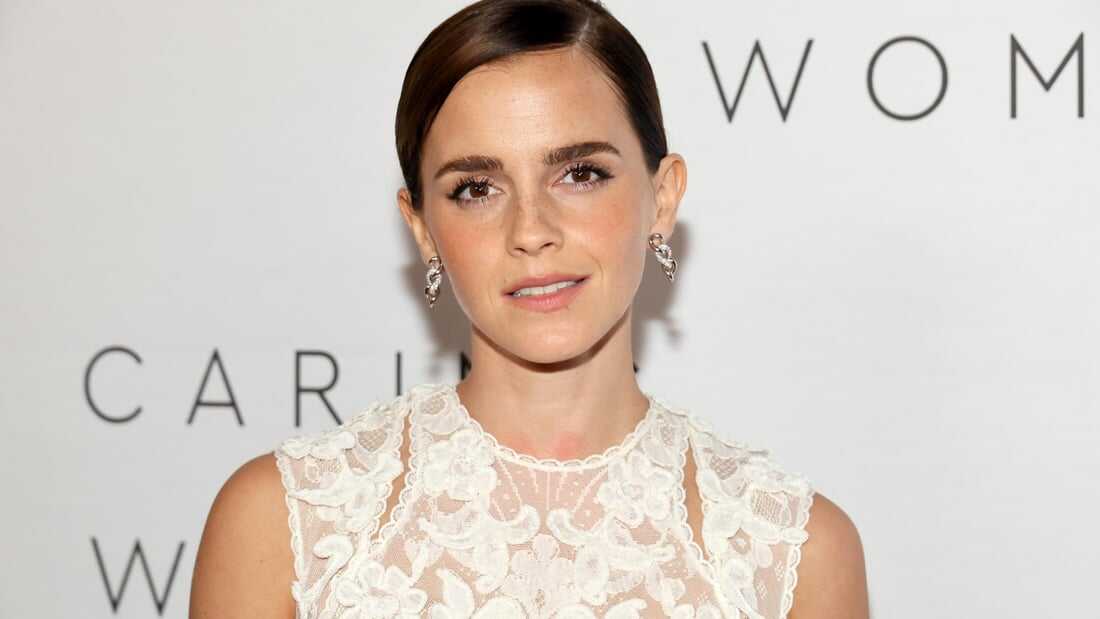 The electrifying Emma Watson won hearts the world over with her outstanding portrayal of the smart and brave Hermione Granger in the globally popular Harry Potter series of movies. Indeed, the primary reason for her being able to continue to be popular today is her star turn as the aforementioned character.
However, it is also crucial to point out that she has delivered amazing performances in some critically and commercially successful mainstream features, such as Little Women, Beauty and the Beast, The Perks of Being a Wallflower, and The Circle, to name a few.
Not only has the super-smart and talented actress been appointed to a G7 advisory body for women's rights in 2019 but she has also been among the highest-paid female stars in the recent past.
3. Justin Bieber
It is no secret that Justin Bieber's fame skyrocketed following the release of his chartbuster track "Baby" more than a decade ago. Since then, his genre-melding music has been topping the charts more often than not.
While the aforementioned song fetched him fame, his subsequent albums and singles also went on to set new records; therefore, helping the singer-songwriter play an influential role in the growth of modern-day popular music.
Bieber achieved success at a very young age and has managed to sustain it pretty well so far.
2. Selena Gomez
Selena Gomez continues to be as charming as she was when most of us saw her play the part of Alex Russo on Disney Channel's Wizards of Waverly Place. Needless to say, she made her presence felt in the mainstream as a screen performer before going on to become a record-setting singer-songwriter.
Even though she has multiple Guinness World Records to her name as a vocalist, she never let go of her affinity for acting. We say so because she won critical acclaim for her character projection in the acclaimed show Only Murders in the Building.
Billboard's Woman of the Year in 2017, she has also gone on to serve as the executive producer on the series 13 Reasons Why.
1. Taylor Swift
Is anyone out there who doesn't agree with the number 1 entry in our story? We hope not for we have solid reasons to justify our stance. We believe that the terrific Taylor Swift is recognized globally for her outstanding vocal skills, chartbuster music, and admirable personality.
The confident and incredibly popular singer-songwriter gave her journey a kick-start when she decided to venture into country music at the young age of 14. Sooner than later, she established herself as a leading crossover artist and went on to sell over 200 million records worldwide.
Aside from her remarkable skills as a musician and wonderful stage presence, Swift is also known to be among the wealthiest female celebrities in the world today. Thanks to her music, she seems to come off as ageless, to say the least.