»
Top 30 Best Anime Like Tokyo Revengers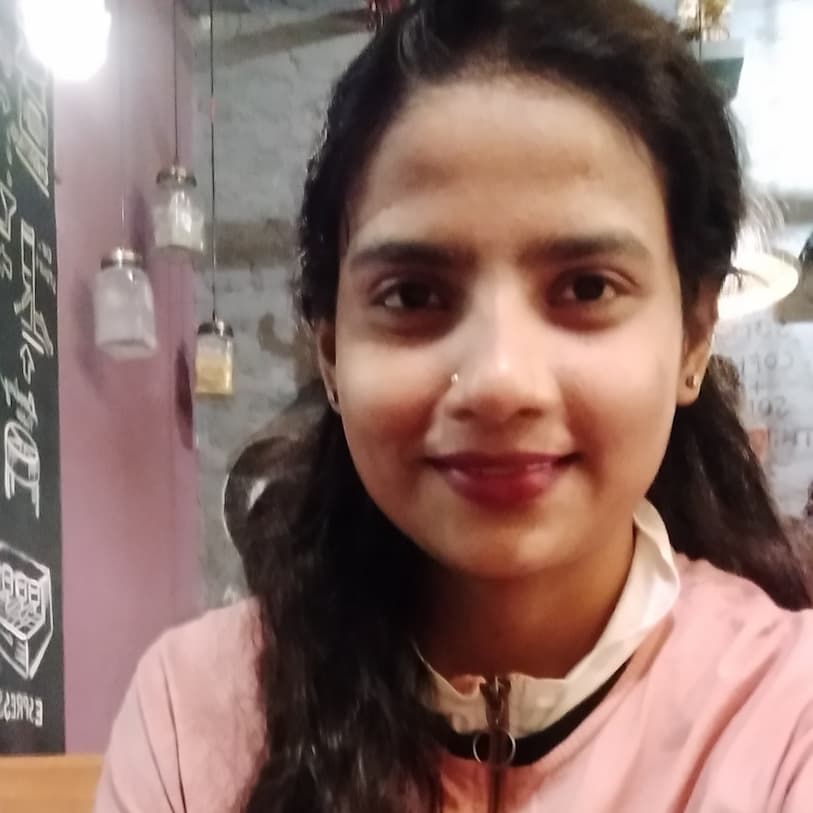 Kumari-Posted Jan 31, 2023
---
Tokyo Revengers as a manga series was one of the most anticipated for anime adaptations. This anticipation soon became worth it when makers decided to release anime on 11 April 2021.
It came almost with the same action, supernatural, and drama that was seen in manga. With the concept of time travel, the story covers the life of Takemichi Hanagaki who used to live a very happy life but soon he became someone who easily gets washed up.
It can be seen through his apology to his boss or becoming a fun subject for children. With the chance of traveling back in time, from where his down phase started, Takemichi took the chance to avoid the death of his ex-girlfriend and another tragic thing in his life.
No wonder, Tokyo Revengers is known for its story and character. And if you have ever wondered to watch any anime with the same storyline and the development of characters then here are the best of 30 presents for you:
30. Erased (2016)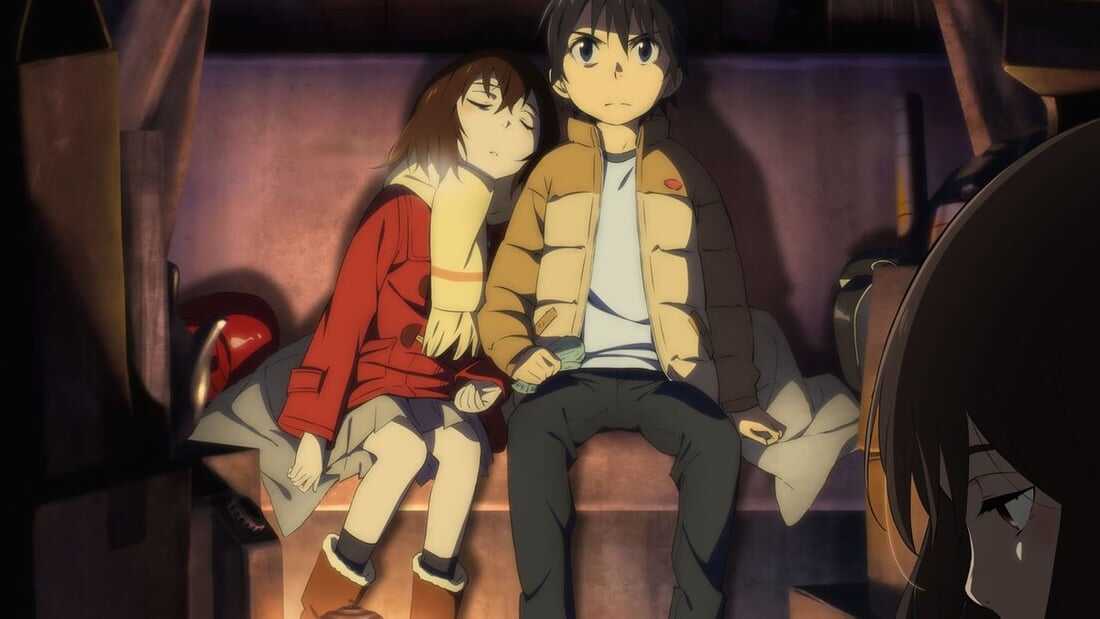 With the concept of time travel, Erased and Tokyo Revengers fall in the same category. It is a mysterious science fiction anime related to the life of a young boy Satoru Fujinuma.
Just like Takemichi or Tokyo Revengers, Satoru of Erased also travels back in time to change some of the past life. He travels back 18 years just to save his loved ones from destruction.
This all happens because of his possession called Revival, as the name suggests coming back to life again. The anime is known for its plot line as well as its story.
The characters were also appreciated as they formed a great imagination of science and reality.
29. Mob Psycho 100 (2016)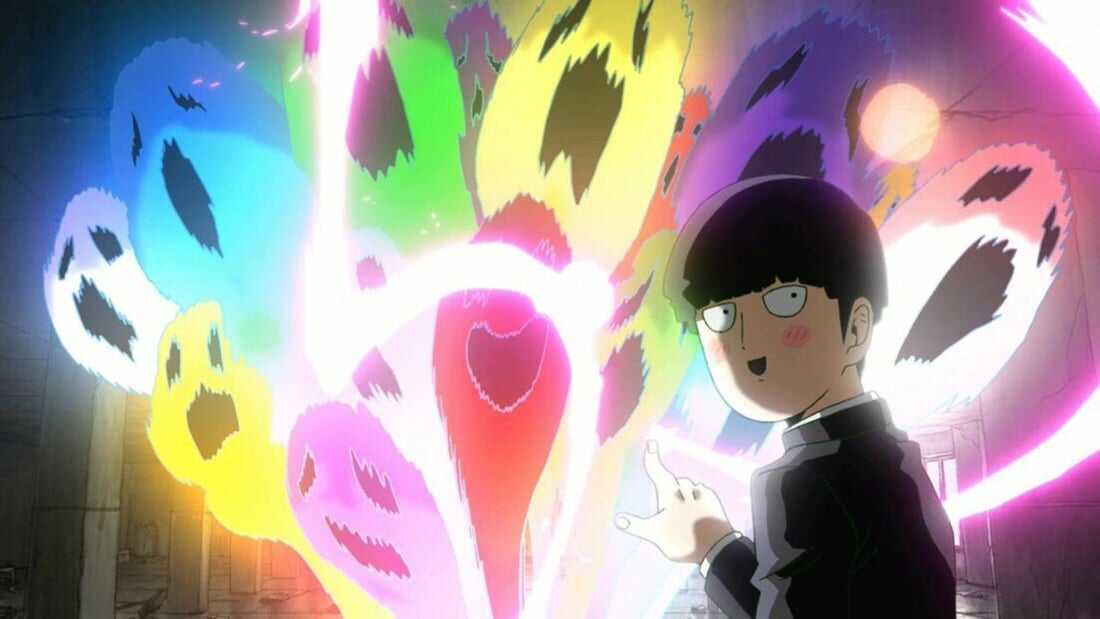 Following a great story of a high school student living an ordinary life, the anime also deals with some psychic powers. It is a supernatural drama like Tokyo Revengers coming with almost the same ability.
The story is of Kageyama Shigeo and his psychic abilities that are growing in abundance. It can be seen through his power of bending a spoon or lifting objects however, it resulted in some negative aspects, like gaining unwanted attention.
With the motive of becoming a friend of Tsubomi, a girl in his class, Shigeo started living a daily life by looking for a purpose in life.
28. Parasyte (2014)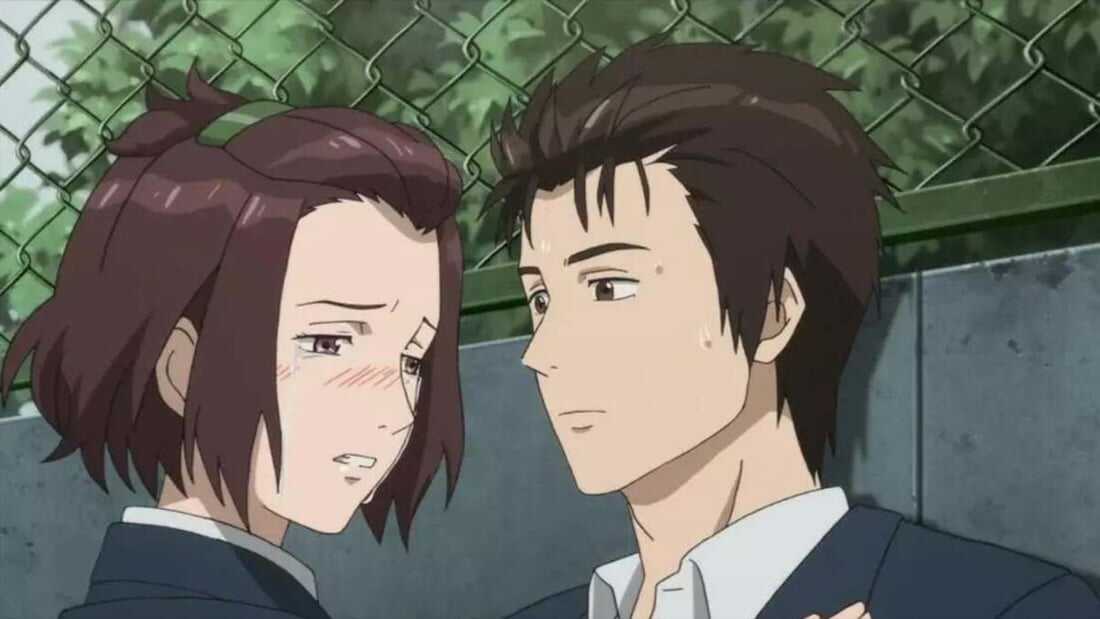 As the name suggests, Parasyte, the anime deals with strange creatures called Parasyte attacking Earth and humanity in general. Their way of attacking is directly to enter the brain of people and control their activities.
In an attempt to control the mind of Shinichi Izumi, one parasite tried to enter his mind but was unable to do so. The only way he could find it was to enter his hand.
Instead of going in disastrous ways, they both came together and started a love-hate relationship. Soon their bonding formed a great solution to this attack by battling other parasites.
27. Eden of the East (2009)
Just like the time-traveling theme present in Tokyo Revengers, Eden of the Garden also goes with the same. Instead of going with Takemichi, the protagonist of Tokyo Revengers, this anime went with Akira and his adventures.
The story started when Saki visited the White House on her trip but soon she discovered Akira, a naked man, and somehow got wounded revolving around a plot of espionage.
As a result of this, Akira lost his memory, and the only way to get it is time travel. Now the question of whether his memory has revived or not can only be opened by watching the mystery of the anime.
26. Zipang (2004)
The 2004 anime called Zipang deals with the theme of time travel and the military. It is an action drama coming with science fiction set in World War II. It started with a missile destroyer named Mirai, led by Captain Umezo.
Just like any other day of running schedule, things were going smoothly till the time a great storm came in the way. After a few minutes, the whole crew of the ship realized they were being transported to the time of World War II.
By letting history be covered as a story, the characters decided to stop the conflict but at the same time, remain unknown. Hence one can say, like Tokyo Revengers, it also deals with saving a life by changing history.
25. Bungo Stray Dogs (2016)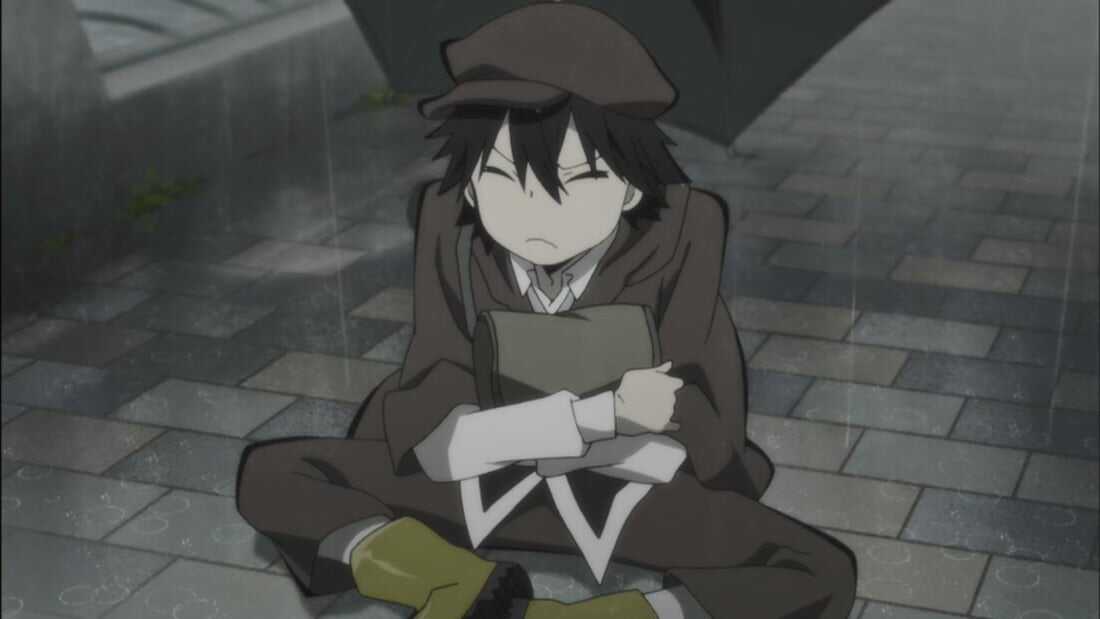 Releasing in the spring of 2016, the anime covers superpowers and action with mystery. It deals with a mystical tiger coming into the same orphanage as the protagonist named Atsushi Nakajima.
At first being unaware of the existence of a tiger, Atsushi was, later on, accused of this plot at the orphanage and thus was kicked out. While starving and wandering from one street to another, he witnessed Dazai getting drowned and saved him.
It was later revealed that Dazai is the one who is investigating the same tiger that has ruled the orphanage. The story progresses when Dazai with Atsushi decides to investigate the existence of a mystical tiger with the help of other co-workers.
24. Gangsta (2015)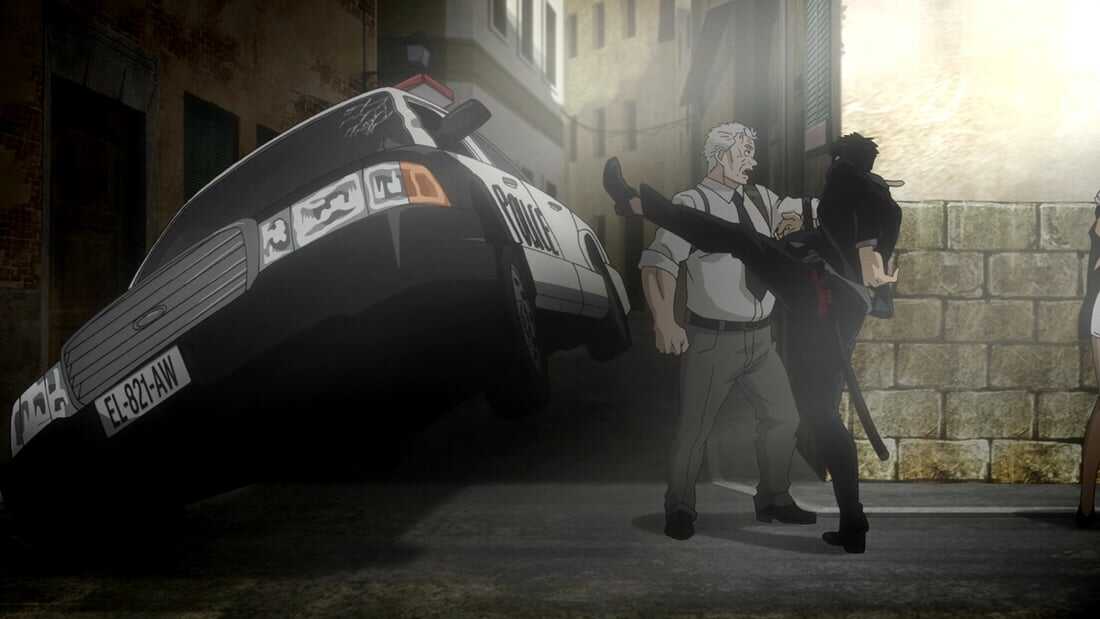 Getting released on 2 July 2015 and concluding on 24th September 2015, the anime carries action and drama. The story deals with Handymen, a duo known for handling tough jobs.
This duo consists of Worick Arcangelo and Nicholas Brown who, later on, came together with Alex to engage the story. Coming to the job then it deals with some investigations that the police can't even handle.
They face many challenges in their way of crushing down many gangs present in the city of Ergastulum. The pace of the story is not that hard as one can easily catch everything.
However, it lacks the crime plot with the development of characters. Coming to the artwork then it is quite appreciated as the makers have shown a clever job in the setting and background.
23. Gantz (2004)
With 13 episodes, the anime was released in the spring of 2004 under the theme of survival and psychology. It is a supernatural anime dealing with drama, action, and science fiction in perfect balance.
When the central character named Kei Kurono was killed, he was caught up in a game that tested his skills and morals. His life is not in his hands anymore and death also got trampled again and again.
The story further goes with violence, rape, and all kinds of ugliness present in society.
22. Angel Densetsu (1996)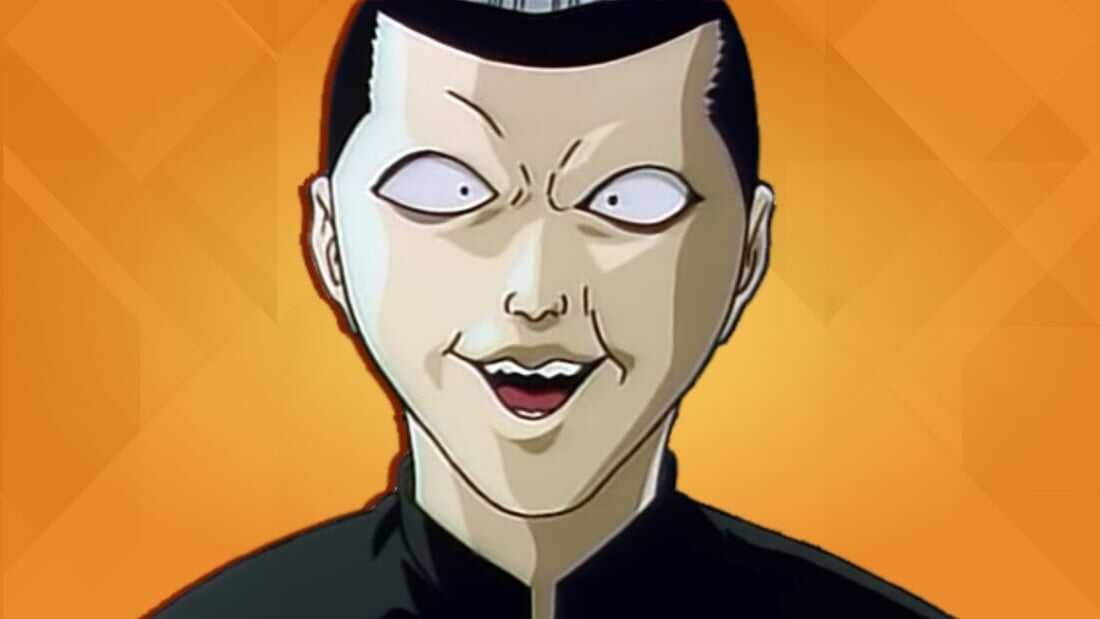 When Hekikuu High School's thug named Seikichi Kuroda heard the rumor of a transfer student named Seiichirou terrorizing other students, he tried to take the chance and complained about it to the authorities.
However, things went differently when Seikichi got aware of the dreadful appearance of Seiichirou. Despite carrying a very haunting face, Seiichirou has a heart of gold. The only thing that is lacking in him is his communication skills.
That's the reason why he never managed to gain any friendships. Because of its supernatural theme and great development of characters, the anime fits well in the list. Overall it is a hilarious anime series that comes with full-packed entertainment.
21. Cromartie High School (2003)
It is a surreal comedy or parody directed by Hiroaki Sakurai. It was released on 2 October 2003 dealing with the life of a high school boy. Going with the everyday story of Takashi and his classmates in High School, the series follows the unwanted involvement of robots and gorillas too.
It started with a cliché of a tough guy present at school and ends up totally in a different plot. Just like Tokyo Revengers, it also goes with the life of a high school student and the way he tries to save the life of other people around him.
Nothing much is known about this anime except for the comedy that remained average at times. It also lacks a linear development of plot and character that should have been there in a balanced way.
20. Kokkoku (2018)
Kokkou is a supernatural mystery drama presented with psychological themes. The anime was released on 8 January 2018 where the story deals with the hectic life of Juri. After getting rejected from 19 job interviews, all the dreams of Juri Yukawa got shattered.
Instead of having a happy life ahead, Juri faced some hardship when her brother and nephew got kidnapped. To change everything, the grandfather of Juri revealed a powerful secret related to the world of Statis.
This world is a different version of the present world that differs with time where users can only move.
19. Dr. Stone (2019)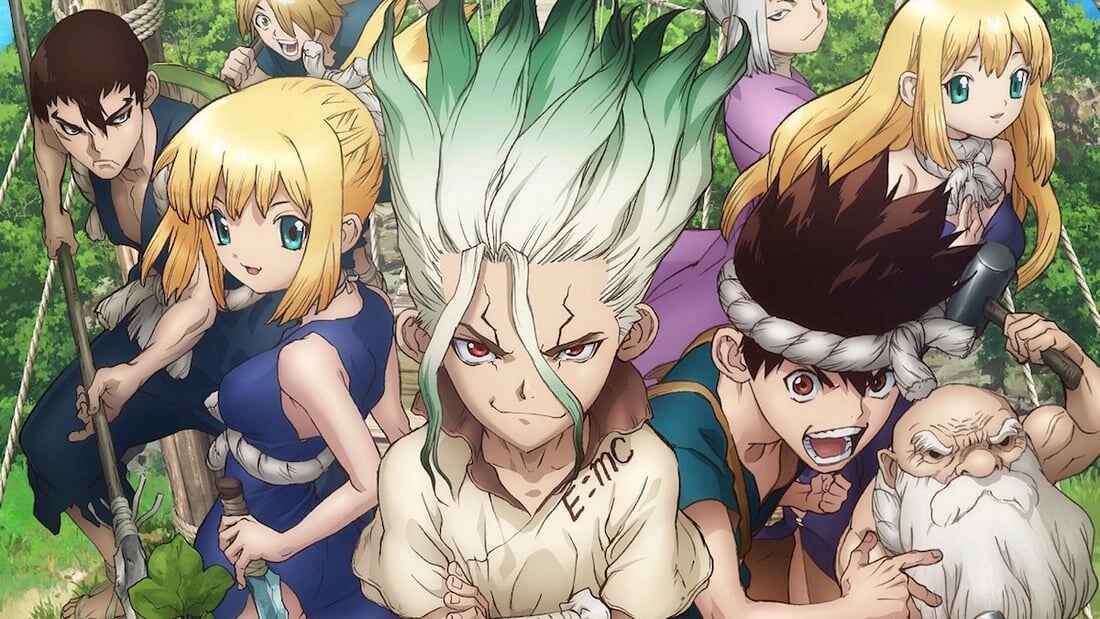 Dr. Stone is one of the great anime with the theme of survival as well as time travel. It is a comedy that deals with adventure and science fiction. It deals with Taiju and his collected feelings for Ogawa.
After 5 years of one-sided love, Taiju finally decided to confess his feelings but a strange green light changed everything. Because of this strange light, almost every human was transformed into stone.
The only exception is Taiju and Senkuu who came together and decided to bring back civilization with the help of time travel. Just like Tokyo Revengers, it also deals with the concept of saving the world with science, especially the idea of time travel.
18. Mobile Suit Gundam: Iron-Blooded (2015)
After 300 years when the conflict between Earth and Outer Space ended, Earth was left totally in a devastated position. Now, Earth is getting ruled by military organizations and Mars is dependent upon the economy of Earth.
Kudelia, the young aristocrat, is horrified with the current situation of Mars, thus involving herself in the independence movement of this planet. To do so, she has hired a local company called CGS to negotiate the economic condition with earth.
The anime comes with space and action dealing with some dramas. It is known for carrying amazing plots with massive Universe concepts, designs, art, and characters.
17. YU-NO: A Girl Who Chants Love At The Boundary Of This World (2019)
Dealing with drama and science fiction, the anime revolves around a young student named Takuya Arima. His father who used to be a great historian and conducted different kinds of research recently disappeared for unknown reasons.
The story turns out when Takuya has received a letter from his father that contains some information related to a parallel world. At first, Takuya avoided these things till the time he realized a device that gives him the power to travel in different dimensions.
Just like Tokyo Revengers, it also carries a time travel concept but differs a bit. In Tokyo Revengers, the character travels back in the past but in this Takuya travels in an alternate dimension.
16. Charlotte (2015)
Packed with cool motives, the anime was released on 5 July 2015. It comes under the theme of school and superpowers which goes well with the drama. The story is of Yuu Otosaka and his ability that makes him away from other students.
Because of his ability to read the minds and bodies of people, he cheated on examinations and eventually entered a famous high school. Instead of stopping the use of his power, Yuu involved himself in some dishonest act that later led to complicated matters.
15. Baccano (2007)
Set in 1930 in Chicago, the anime comes with comedy and supernatural. It carries the theme of history and mystery along with organized crime. The story follows various events that seem to be unrealistic in terms of place and time because of its survival, immortality, and alchemy.
By amalgamating these events, the two thieves called Isaac and Miria meet various other characters and get involved in different agendas. The story deals with Mafia groups which later on lead to balanced actions.
Because of its supernatural and comical category, it shares the same plotline as Tokyo Revengers.
14. Remake Our Life! (2021)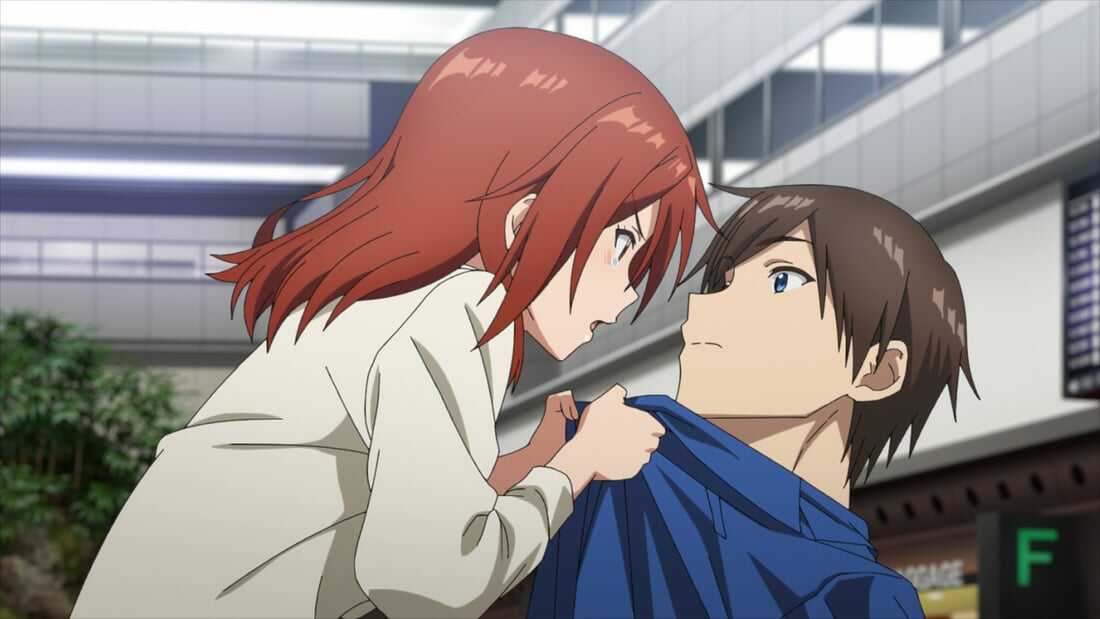 Releasing in the summer of 2021, the anime build a romance and drama concept with the theme of time travel, like Tokyo Revengers. The story is of a 28-year-old Kyouya and the way he traveled back 10 years in the past.
Everything started when Kyouya left his office job and started to build his career in the video game industry. Because of leaving his only job, he was left to live with his parents.
It was suddenly when he was given a chance to wake up 10 years in the past when Kyouya decided to choose a different field rather than a business school.
There he meets Eiko who hired Kyouya as an intern in the present situation. He soon found his potential of becoming a creator and rebuilt his life the way he wanted.
13. Black Lagoon (2006)
Sunao Katabuchi's crime and thriller anime have almost everything that one needs in a full entertainment genre. It is known for its action and edgy animation with many jaw-dropping moments.
The story deals with a four-member pirate team called Lagoon Company. This company is known for smuggling goods around South East Asian seas with their boat called Black Lagoon. To complete their mission, they generally go with various jobs involving criminal organizations and gun fights.
Coming to the four members then it deals with Dutch, Revy, Benny, and Rock.
12. Nobunaga Concerto (2014)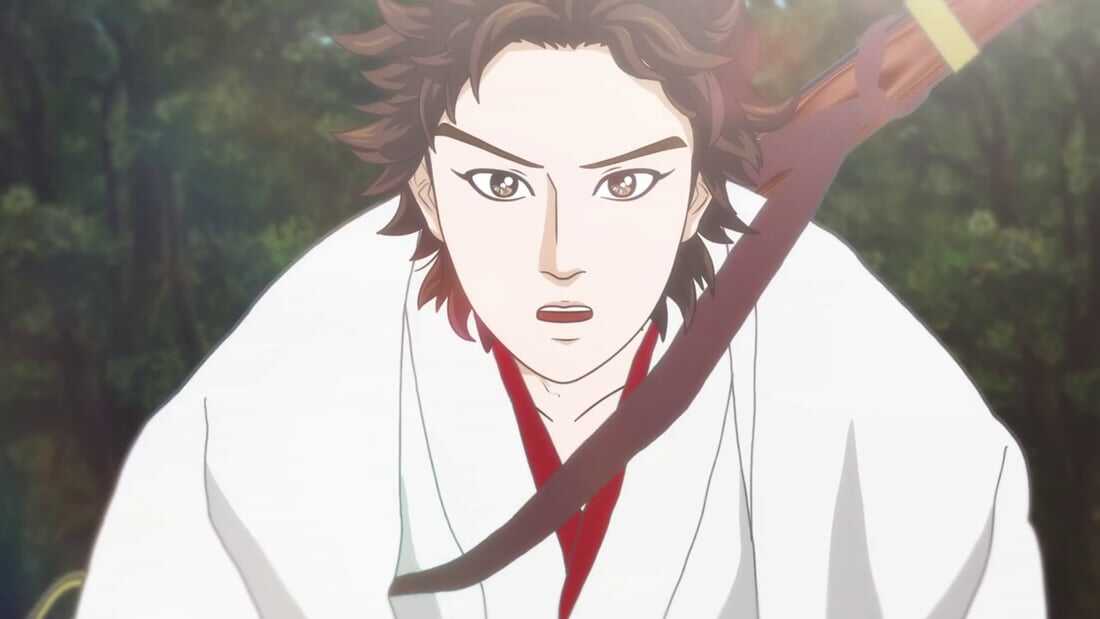 Nobunaga Concerto is a historical anime directed by Yūsuke Fujikawa and written by Natsuko Takahashi. The anime got released on 12 January 2014 and concluded on 20 September 2014 with 10 episodes.
The story goes around a high school boy named Saburō and the way he deals with time travel. He time travels back to the Sengoku era of Japan where he must become Oda Nobunaga to help Japan in crisis.
If you have liked this anime series then you can also go with its live-action movie that was released on 23 January 2016 under the same name.
11. ReLIFE (2016)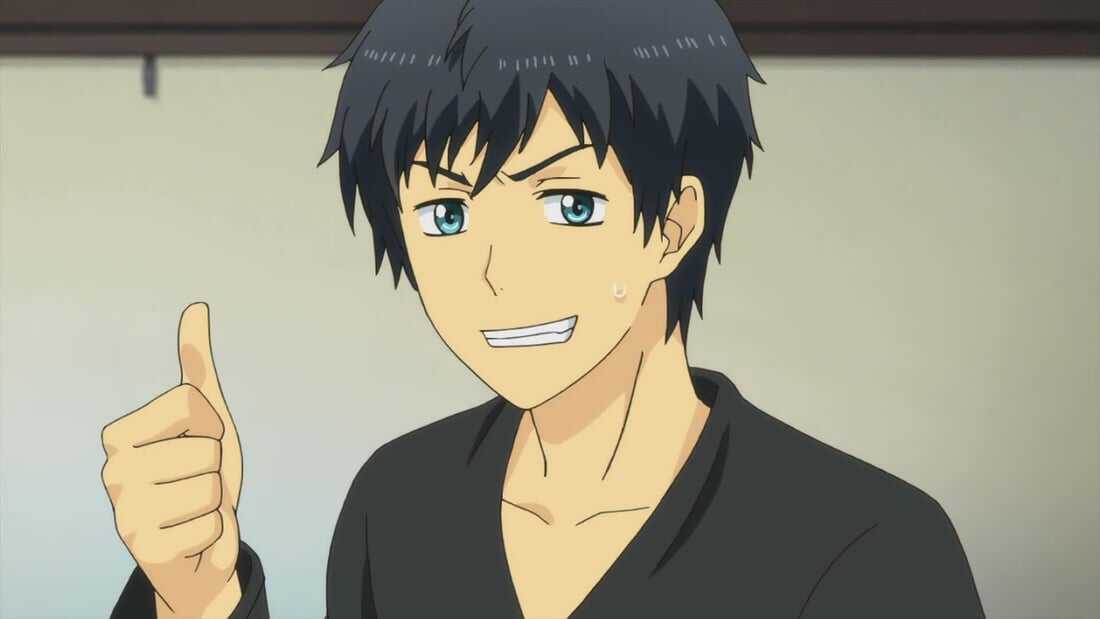 With a similar concept of time travel, the anime also goes with almost the same plot line of reversing back in life. It deals with a 27-year-old boy named Arata Kaizaki and his life, first as an adult and then as a student.
Arata was someone who bounced back from one job to another till the time he met a member of a research institute named Ryou Yoake. Ryou gave him a chance to change his life with the help of a mysterious pill.
This pill transformed in the time of almost 10 years back when he was 17 years old. The story, later on, goes with his struggle to adjust to a new life and avoid going with the same mistakes.
10. Days (2016)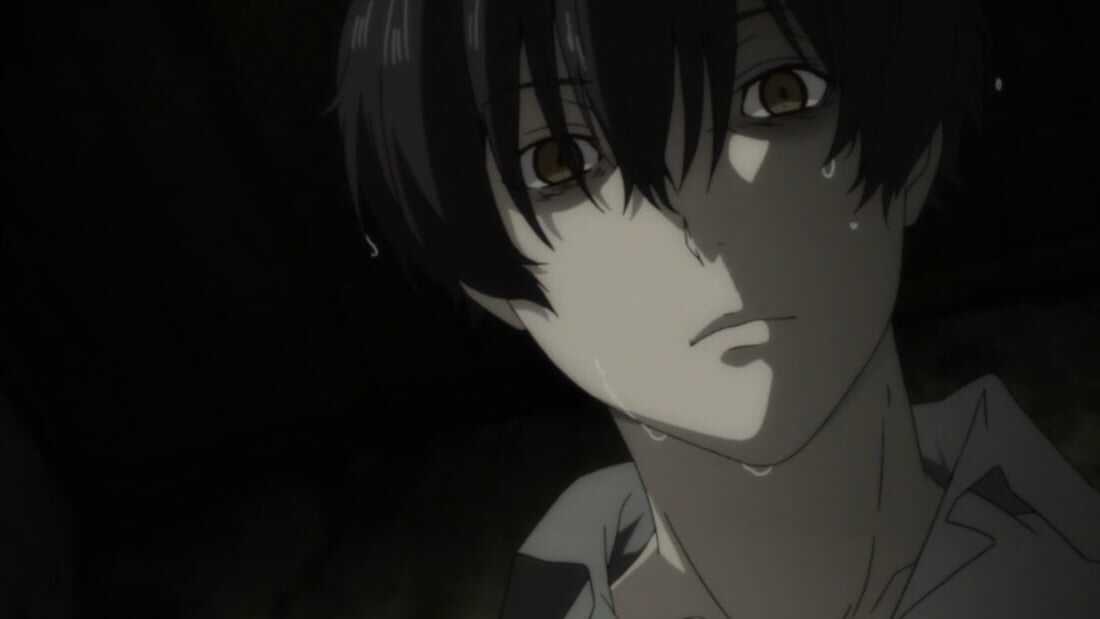 Set in a fictional area of America, the story goes with gangster and crime drama. It deals with the life of a young man named Angelo Lagusa whose family was murdered in a dispute.
He tries to take revenge against Vincent, the one who caused the murder of his family. The intention of revenge was never shown from the beginning until an anonymous letter arrived to Angelo after 7 years of the incident.
He then started his journey under the name of Avilio Bruno to take revenge and went on 91 dramatic days. The story further goes with a question of whether he would be able to take his revenge or will end up like his family!
9. Re:Zero - Starting Life In Another World (2012)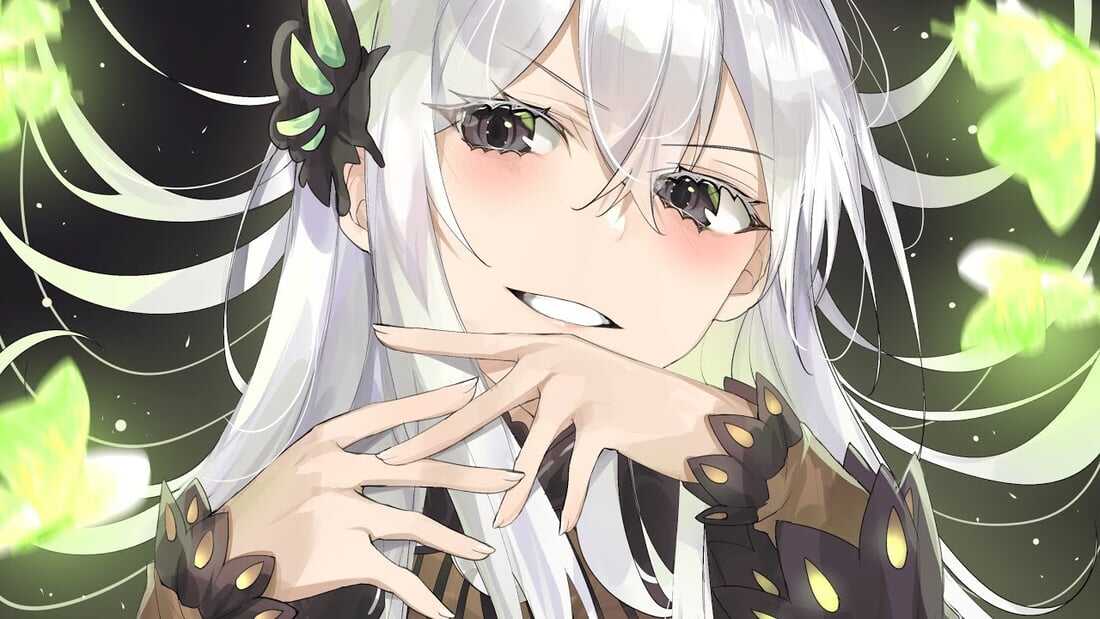 Just like most of the anime present in this list, Re:Zero also deals with time travel. It goes with the life of a high school student named Subaru who was taken to another world while coming back home from a convenience store.
Without getting a single sign of the one who has taken him to a different world, Subaru was attacked continuously. However, he was saved by a mysterious girl. But things do not end here as it goes with many obstacles and summons.
The focus is on the characters and their motives in a balanced form. Whether it is related to sound or animation, everything blended well with the theme and genre.
8. Banana Fish (2018)
Dealing with drama and thriller, Banana Fish was directed by Hiroko Utsumi and written by Hiroshi Seko. It is set in New York City somewhere around 1980. The story goes about a street gang leader named Ash Lynx.
Ash deals with some criminal conspiracy that involves a mysterious drug that is known for brainwashing its user. This drug is called Banana Fish, the title of the anime. As soon as Ash started this investigation he met with an assistant of a Japanese photographer named Eiji Okumura with whom he shares a great bonding.
The anime is appreciated for its writing and the creation of protagonists along with realistic artwork. Because of the same reason, it shares a commonality with Tokyo Revengers.
7. Great Teacher Onizuka (1999)
Focusing on the life of a 22-year-old former member of bōsōzoku, a subculture associated with motorcycles, the story goes with Eikichi Onizuka. He is the teacher present in the title known for teaching at a private middle school called Holy Forest Academy.
He has only one ambition in his life and that is to become the greatest teacher the world has ever seen. But when it comes to his teaching style then instead of going too gentle, it follows a rowdy way with a weakness of pretty girls.
It has got mixed reviews related to the story and portrayal of the characters in it. However, things seem to be balanced as stories gain their pace.
6. Ikebukuro West Gate Park (2020)
Tomoaki Koshida's directorial anime is known for being one of the best in its genre. With several adaptations in different ways of entertainment, the anime follows the same story as others.
It is about the life of a 20-year-old character named Makoto. It is about his involvement in dangerous situations in a continuous way. When it comes to the involvement then it generally goes against his judgment and deals with many other characters.
It is a mysterious drama coming with 12 episodes which got appreciated because of its animation, however, the story somewhere remained cringe. The characters follow development which appears to be in dots.
5. Koukou Butouden Crows (1994)
It is about Bouya Harumichi and his life when he got transferred into a new high school full of all boys. It is a place where delinquents assemble in the worst situations, thus hated by normal people, like any crows.
Harumichi is the central character who is also known for his strong fighting skills, however, shares a very irresponsible personality. It goes on with his way of living in a new environment and dealing with some unknown situations.
The story seems to be pretty simple like the art and characters. Apart from the central characters, all the other characters were designed very beautifully and classically which can be seen through their hairstyles and outfits.
4. Link Click (2021)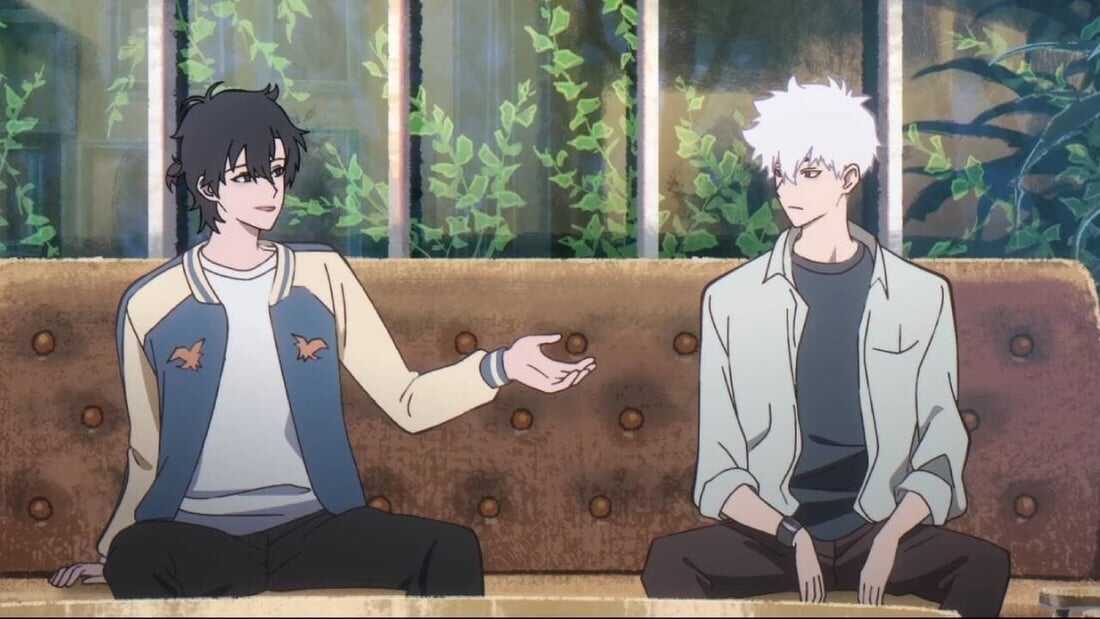 Getting released on 30 April 2021, the anime concluded on 9 July 2021. It is a supernatural drama coming with a typical concept of time traveling present in the list, thus appropriate to fall in the same category as Tokyo Revengers.
The time travel concept then deals with two leading characters named Lu Guang and Cheng Xiaoshi who run a photoshop studio called Time Photo Studio. These two possess an extraordinary power that allows them to jump into photographs and fulfill the wishes of customers.
However, jumping into the photographs is not an easy task as it deals with great risk. One wrong move can alter the time of a particular person and events of the future.
3. Orange (2016)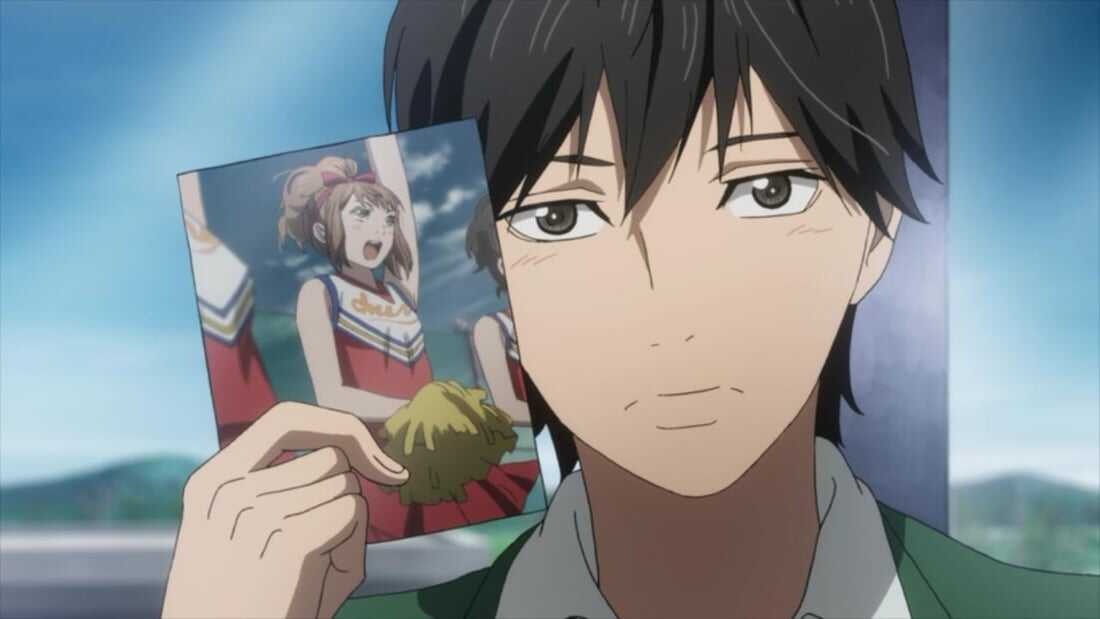 Dealing with the letter which knowingly comes from her future self, Naho deals with a lot of things in her life. It started with a normal day when she received a letter from her 10 years in the future that described several events.
At first, Naho avoided this till the time many events proved it to be true. Coming to the letters then it warns her about mistakes that were done by her present self.
It also warns her about a transfer student named Kakeru and the decisions that involved him in general. Thus we can say that it is again a time-traveling anime, especially with a ten-year gap in time.
Apart from this, it also shares a school life with romance and drama.
2. Rainbow: Nisha Rokubō no Shichinin (2010)
Dealing with some history and suspense, the anime arrived well with the drama on 7 April 2010. The story is set in 1955 Japan where Mario Minakami was arrested with five other characters in a common cell.
The story later deals with another character called Rokurouta with whom all six characters share a great bond. With a promise to be together even after completing their sentences in jail, the situations become worse as they have to deal with some humiliation and a sadistic plot.
It goes with a guard, Rokurouta, who loves to give them pain, and a doctor, Gisuke, who loves to enjoy their pain.
1. Steins; Gate (2011)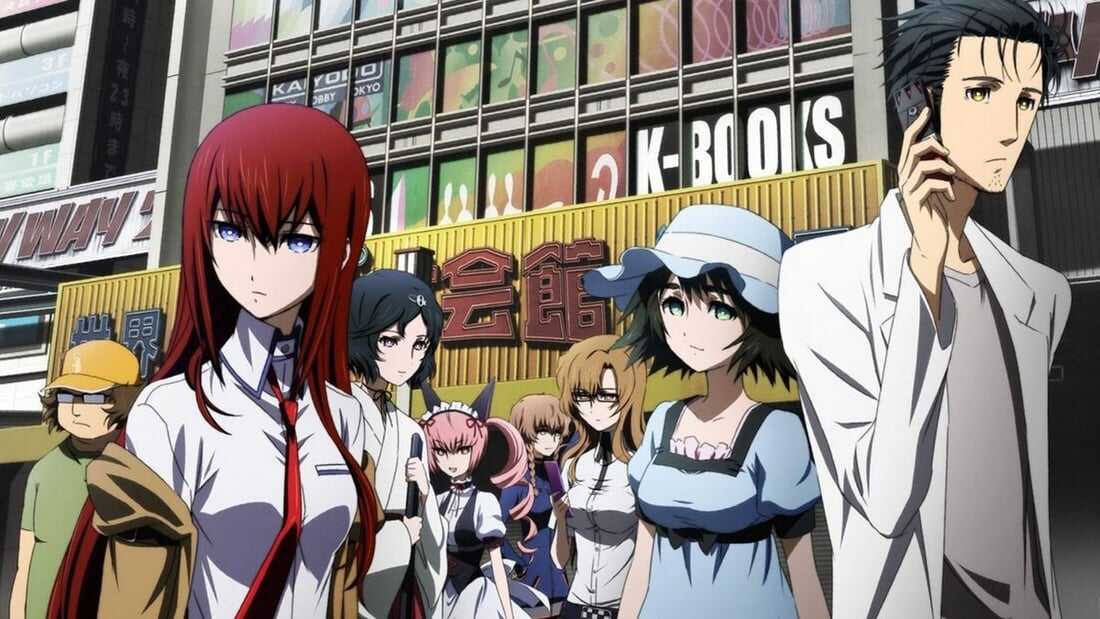 Steins; Gate well deserved to fall on the number one position as it shares not just time travel but drama and suspense almost in the same way as Tokyo Revengers.
It deals with a scientist named Rintarou who with his friend, Mayuri, is working on some future gadget. It is going to work on a technological innovation that will solve the problem of the human psyche.
Soon these two develop a microwave that transfers messages from the present time to the past. The story further gets its peak when Rintarou has disturbed the timeline which affected almost everyone near him.
Now it is his task to solve everything and protect his loved ones.