»
Top 15 Zombie Movies On Hulu In 2023 [Ranked]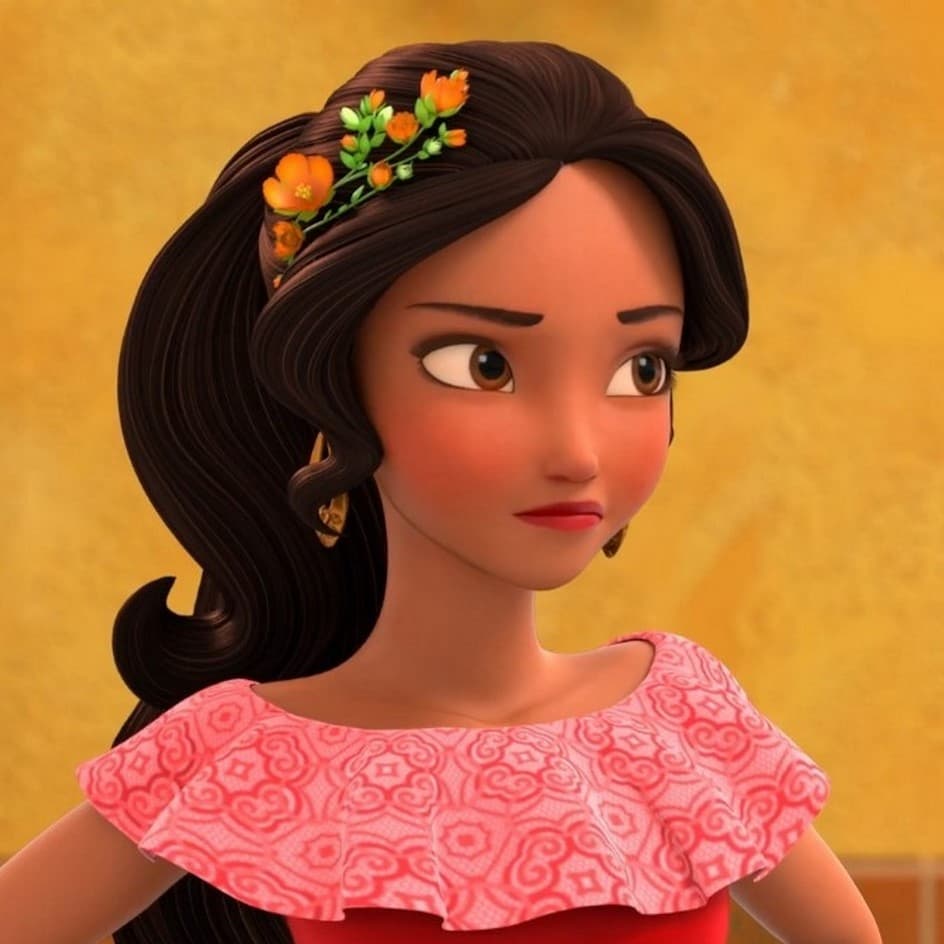 Aakriti-Posted March 17, 2023
---
If you're looking for a bit of horror along with a touch of gore and an overdose of the undead, then zombie movies are bound to entertain you. These movies usually contain stories revolving around the leak of a certain poisonous gas that ends up infecting people around or the dead, leading them to re-awaken and opt for human blood or the human brain.
If you're looking to watch some good zombie movies on Hulu, then we've curated the ideal list for you below!
1. One Cut of the Dead (2017)
2017's film One Cut of the Dead has secured its place as a pioneering visual effects-driven film. The film's immersive environment elevates every other aspect of the movie to a certain degree. Winning awards that include Austin Fantastic Fest, Awards of the Japanese Academy, and Blue Ribbon Awards, the movie was highly praised by critics for its visual effects.
A low-budget zombie film cast and crew start shooting at an abandoned water filtration plant. Desperate for the film's success, director Higurashi arranges for a blood pentagram to be painted to activate real zombies, as per the plant's haunted past. As some of the crew and cast slowly begin to get infected and attack the others, the director insists on continuing the shoot using the real zombies, for authenticity.
Available Countries: Japan
2. Train to Busan (2016)
Gong Yoo, Jung Yu-mi, and Ma Dong-seok have given stellar performances in the movie Train to Busan. Thanks to them the film was able to gather various nominations and wins that included Baek Sang Art Awards, BloodGuts UK Horror Awards, and Blue Dragon Awards.
Seok-woo is a cynical divorced father who feels guilty about not spending much time with his daughter Su-an. When she wishes to spend her birthday with her mother, Seok-woo grants her wish, and they take the KTX101 train to Busan.
There are several other passengers as well. As the train progresses, there's news of a zombie outbreak spreading southwards across the country. But, what makes matters worse is, there's an infected passenger on the train, and before they can make sense of her, the train is overrun by zombies and the survivors struggle to stay alive and reach Busan's military quarantine establishment.
Available Countries: Japan
3. Zombieland (2009)
Zombieland is one of the popular action-comedy films which is worth giving a try. This narrative of Rhett Reese, and Paul Wernick stars Jesse Eisenberg, Emma Stone, and Woody Harrelson in the primary role. The movie has received mixed reviews from critics and a score of 7.6 from users on IMDb.
After a zombie epidemic spreads across America, people are wary of each other. Many have lost their families, and others aren't sure how much their families have managed to survive. Four individuals group together to reach a supposedly zombie-free zone; through the journey, they try to connect and trust each other.
In uncertain times, they realize the importance of having few dependable people, to fight off the common enemy.
Available Countries: United States, and Japan
4. Super 8 (2011)
Super 8 cemented J. J. Abrams as one of the best filmmakers in the year 2011. J. J. Abrams's direction is so good that you will love this movie for 1 hour 52 min runtime. The movie excelled at the box office and brought great fortune to the production company.
It grossed around $260,095,986 worldwide. In 1979, six children decide to make a zombie movie for a Super 8 film competition. While they film at a tram depot at midnight, they notice a pickup truck ram into an approaching train head-on, derailing and destroying it.
Going close to the wreckage, they notice the truck being driven by their biology teacher Dr Woodward. As time goes by, the town begins to experience strange happenings, and the kids soon learn that it's related to the accident they'd witnessed.
Available Countries: Japan
5. World War Z (2013)
If it's a movie to take your mind off everything you're looking for, look no further than World War Z. Marc Forster joined hands with Matthew Michael Carnahan, Drew Goddard, and Damon Lindelof( Screenplay), Ben Seresin, and Robert Richardson(Cinematographer), and lead casts Brad Pitt, Mireille Enos, and Daniella Kertesz to assist him in making the movie.
World War Z is one of the good action-adventure movies that came out in 2013, with a score of 7 on IMDb. The movie earned around $540,455,876 at the box office. Former United Nations investigator Gerry Lane and his family's life turns upside down when the world gets overrun by zombies.
They are rescued by a helicopter sent by the U. N. and brought to a U. S. Navy vessel where scientists analyse the outbreak. As Gerry and the team set out to understand the virus better and find its source, the existence of humanity hangs by a thread.
While they don't find a cure, Gerry soon learns that a pathogen can help them camouflage against the zombies. But, the pathogen is kept in a zombie-infested portion of Cardiff's WHO facility.
Available Countries: Japan
6. Day of the Dead (1985)
Day of the Dead is not the best work of filmmaker George A. Romero's career, but it can make up for a decent watch for an average film enthusiast. The movie had a satisfactory run at the box office that amounted to $5,000,000.
As the zombie apocalypse has taken over the world, a handful of surviving humans live with a team of scientists and soldiers in a secure underground bunker housing. As the scientists look to find solutions to the pandemic, the soldiers are tasked with protecting them.
However, when Dr Logan aka Frankenstein insists on keeping some of the undead as captives to use as test subjects in a large underground corral in the compound, it leads to clashes with the military, who object to the dangers involved in keeping the zombies inside the compound.
Available Countries: Japan
7. Warm Bodies (2013)
Coming from Summit Entertainment, Warm Bodies is a comedy-horror movie starring Nicholas Hoult, Teresa Palmer, and John Malkovich. Directed by Jonathan Levine, the movie became a box-office success as it gathered $66,380,662 in USA and Canada, whereas it got $116,980,662 worldwide from a budget of $35,000,000.
A zombie named R spends his days wandering around an airport. Being a zombie he doesn't have a heartbeat and is always craving human flesh, particularly brains as consuming them makes him 'feel alive' as he can experience the victim's memories when eating them.
When he comes across Julie Grigio, he gets drawn to her and his heart begins to beat for the first time. He kills and eat's Julie's boyfriend's brain, leading him to feel increased attraction and a sense of protection for her.
Meanwhile, the other zombies, are drawn to her scent and crave for her blood.
Available Countries: Japan
8. Night of the Living Dead (1990)
Night of the Living Dead is a horror movie directed by Tom Savini featuring Tony Todd, Patricia Tallman, and Tom Towles. Night of the Living Dead was released in 1990 with a run time of 1 hour 32 min. The film was produced with a budget of $4,200,000, and it was able to gather $5,835,247 in the United States and Canada while worldwide collection amounted to $5,835,247.
Barbara and Johnny visit their mother's grave in a remote cemetery. They come across a hearse driver and try to help him but are attacked by a zombie in the process. While Johnny is killed, Barbara manages to flee to an abandoned farmhouse.
Seeking shelter there, she comes across a pack of zombies and Ben, who aids in killing the zombies and barricading the house. Soon the duo come across other survivors hiding in the cellar and together they try to keep the zombies at bay while conflicting opinions make their survival difficult.
Available Countries: United States
9. Zombieland: Double Tap (2019)
Coming from 2.0 Entertainment, Zombieland: Double Tap is an action-comedy movie starring Woody Harrelson, Jesse Eisenberg, and Emma Stone. Directed by Ruben Fleischer, the movie became a box-office success as it gathered $73,123,082 in USA and Canada, whereas it got $122,810,399 worldwide from a budget of $42,000,000.
Columbus, Tallahassee, Wichita and Little Rock have set up base in the now-abandoned White House, after having become experts in identifying and disposing of various zombies. When Wichita and Little Rock leave one day, without any warning or intimation, Tallahassee and Columbus set out to find them, and on the way come across a few more survivors as well as deal with a new mutated zombie variant, which simply refuses to get killed!
Available Countries: Japan
10. Little Monsters (2019)
Little Monsters premiered in theatres in 2019. Directed by Abe Forsythe, this movie features Lupita Nyong'o, Alexander England, and Josh Gad in the lead. If you have a particular liking for comedy-horror movies, then you can try this title. Little Monsters received a score of 6.3 on IMDb and 59 on Metacritic.
Washed-up musician Dave is forced to stay with his sister and her son after a rough breakup. He takes a liking for Felix's kindergarten teacher and decides to volunteer to chaperone a field trip to a farm, hoping to be near her.
Meanwhile, zombies break out from the U. S. testing facility and head straight to the farm, where they attack the students. The students manage to escape to a gift shop and await military intervention. Meanwhile, the military plans on bombing the gift shop to destroy the zombies and prevent the outbreak.
Available Countries: United States
11. Splinter (2008)
Coming from ContentFilm International and director Toby Wilkins, Splinter is a crime-horror movie released in 2008. Splinter was able to collect $522,497 at the box office and got considered for awards such as Fangoria Chainsaw Awards and Screamfest. Polly Watt and her boyfriend Seth Belzer are off on a romantic camping trip but their plans get shattered as they're car-jacked by an escaped convict and his girlfriend, leading them to find shelter in an abandoned gas station.
In the station, Lacey is killed by a splinter-infected monster and her corpse reanimates to attack the remaining survivors. Seth soon learns that parts of the creature, including its splinters, are capable of infecting and attacking as individual parts. As the creature grows from strength to strength, it is up to the three to stop it from spreading further and ensure they don't become its next victim.
Available Countries: United States
12. V/H/S/2 (2013)
Helmed for the screen by filmmaker Simon Barrett, Jason Eisener, and Gareth Evans, V/H/S/2 is a horror-sci-fi movie released in 2013. The film has individuals like James Guymon, Steve Moore, Aria Prayogi, and Fajar Yuskemal (music), Tarin Anderson, Abdul Dermawan Habir, Stephen Scott, Seamus Tierney, and Jeff Wheaton (cinematography), Avon Dorsey, and Autumn Steed (costume) as part of the crew among many others.
V/H/S/2 was able to collect $805,574 at the box office and awards, which include Fangoria Chainsaw Awards. An anthology of short horror films, built into a frame narrative, acting as a single short horror film. Each of the short films is linked together using the found footage concept; each of the segments is from VHS tapes found in the first film.
Starting with 'Tape 49' where two investigators break into a missing college student's house, where they discover a large stack of VHS tapes. Next comes 'Phase I Clinical Trials,' 'A Ride in the Park' and 'Safe Haven.'
Available Countries: United States
13. Cooties (2014)
Featuring Elijah Wood, Rainn Wilson, and Alison Pill in the lead, Cooties is an action-comedy movie that came out in 2014. Cooties has a talented team of crew members involving Jonathan Milott, and Cary Murnion (director), Leigh Whannell, Ian Brennan, Leigh Whannell, Ian Brennan, and Josh C. Waller (screenplay), Lyle Vincent (cinematography), Pepijn Caudron (music), Gina Scarnati (costume), and many others. Cooties received a score of 5.7 on IMDb, while it got 49 out of 100 on Metacritic. A badly made pack of chicken nuggets contaminated with a mutant virus ends up infecting several students of a school and eventually spreads across the country.
As the students display violent behaviour, scratching and attacking everyone around them, a team of teachers decide to stop them, stay alive and find a cure to the menace plaguing the zombie children.
Available Countries: Japan
14. The Last Days on Mars (2013)
Starring Liev Schreiber, Elias Koteas, and Romola Garai in the lead, The Last Days on Mars is an adventure-horror movie that came out in 2013. Ruairi Robinson executed this film with a talented team of crew members involving Clive Dawson (screenplay), Robbie Ryan (cinematography), Max Richter (music), Richard Sale (costume), and many others.
The Martian research base with its eight-person crew is almost nearing the completion of their research mission. Mars scientist Marko Petrović has found samples suggesting life on the planet but accidentally falls into a sinkhole when obtaining soil with the biological agent.
Lauren goes to the pit to retrieve his body but suddenly disappears. When Captain Brunel authorises Campbell to explore the pit, the finds a fungal organism in the fissure and before he can react, Lauren and Petrović appear, as zombies and begin attacking him and the others.
Available Countries: United States
15. Resident Evil: Degeneration (2008)
Resident Evil: Degeneration is an animation-action movie which is directed by Makoto Kamiya and a cast consisting of Paul Mercier, Alyson Court, and Laura Bailey (main characters). The film was released in 2008 with a run time of 1 hour 38 min.
Hardville Airport has fallen victim to a T-virus attack, leading Leon S. Kennedy and Claire Redfield to return and try to bring the situation under control while attempting to fight the sinister Umbrella Corporation. Meanwhile, a new dead G-virus strain is released, causing a highly mutated creature to embark on a terrifying rampage, leading to mass death and destruction.
As Leon and Claire race against time to eliminate the virus and the monster, they'll also have to stop a rogue soldier from unleashing the deadly T-virus in all of the United States.
Available Countries: Japan