»
Top 21 Best Zombie Movies On HBO Max In 2023 [Ranked]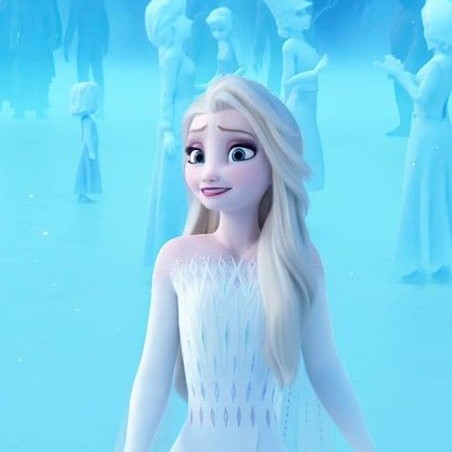 Emilia-Updated May 26, 2023
---
If you're looking for a bit of horror along with a touch of gore and an overdose of the undead, then zombie movies are bound to entertain you. These movies usually contain stories revolving around the leak of a certain poisonous gas that ends up infecting people around or the dead, leading them to re-awaken and opt for human blood or the human brain.
If you're looking to watch some good zombie movies on HBO Max, then we've curated the ideal list for you below!
1. Night of the Living Dead (1968)
Night of the Living Dead is a horror-thriller which has been helmed for the screen by George A. Romero.
Toplined by actors such as Duane Jones, Judith O'Dea, and Karl Hardman (main characters), the film was released in 1968 with a runtime of 1 hour and 36 min.
Siblings Barbra and Johnny on the way to visit their father's grave, are attacked by a horde of ghouls, who kill Johnny. Barbra manages to escape to a house, where she comes across a house where a man named Ben arrives and saves her by killing and driving away the ghouls.
They soon discover five other survivors seeking shelter in the cellar. As the night progresses and the ghouls increase in number, survival becomes difficult and their inability to trust in each other leads to even bigger problems.
Available Countries: United States
2. Corpse Bride (2005)
Featuring Johnny Depp, Helena Bonham Carter, and Emily Watson in the lead, Corpse Bride is an animation-drama movie that was released in 2005. It comprises a talented team of crew members Tim Burton, and Mike Johnson (director), John August, Caroline Thompson, and Pamela Pettler (screenplay), Pete Kozachik (cinematography), and others.
The motion picture received a score of 7.3 on IMDb, while it received 83 out of 100 on Metacritic.
Set in Victorian England in the 1800s, this gothic tale follows the life and love of Victor Van Dort who gets betrothed to Victoria Everglot to avoid financial ruin. The wedding rehearsal does not go well, prompting Victor to practice his vows.
He mistakenly ends up marrying the "corpse bride" Emily while in the woods. This leaves shy Victor in a serious quandary, which gets worse when Victoria's family searches for a more suitable groom.
Victor soon finds himself in a matrimonial deadlock with a deadline.
Available Countries: Denmark, Brazil, Finland, Norway, and Argentina
3. Zombieland (2009)
Bankrolled by Columbia Pictures, Zombieland is an action-comedy starring Jesse Eisenberg, Emma Stone, and Woody Harrelson in prominent roles.
Helmed by Ruben Fleischer, the motion picture became a box-office success as it amassed $75,590,286 in the United States of America and Canada. Its worldwide total was $102,392,080 against a production budget of $23,600,000.
After a zombie epidemic spreads across America, people are wary of each other. Many have lost their families, and others aren't sure how much their families have managed to survive.
Four individuals group together to reach a supposedly zombie-free zone; through the journey, they try to connect and trust each other. In uncertain times, they realize the importance of having few dependable people, to fight off the common enemy.
Available Countries: Netherlands, and Poland
4. The Cabin in the Woods (2011)
The Cabin in the Woods is one of the fine works coming from filmmaker Drew Goddard's career, and it can easily make up for a decent watch for any typical film enthusiast. The movie had a satisfactory run at the box office that amounted to $70,038,838.
Five American college students decide to spend a weekend at a cabin in the forest. They come across the cabin's cellar, where the group comes across bizarre objects that include the diary of Patience Buckner, a cabin resident who had been abused by her sadistic family.
One of the students, Dana reads an incantation from the diary and accidentally ends up summoning the zombified Buckner family. But, that's the least of their problems as something far more sinister is on its way; to them.
Available Countries: United States, and the Netherlands
5. I Am Legend (2007)
Looking for a movie to watch? I Am Legend could be a good option. With a runtime of 1 hour and 41 min and released in 2007, it stars Will Smith, Alice Braga, and Charlie Tahan and was directed by Francis Lawrence.
The year is 2012 and a failed attempt to cure cancer with a genetically engineered measles virus has resulted in a global pandemic. 99% of the world's population has been infected and turned into vampiric mutants known as Darkseekers, who are vulnerable to sunlight and prey on the remaining uninfected humans.
U. S. Army virologist Robert Neville is one of the few left, living an isolated life in Manhattan and spending his days searching for survivors, experimenting on infected rats to find a cure, and broadcasting messages to any remaining uninfected humans.
When he meets two immune survivors, Anna and Ethan, Neville must fight off a pack of Darkseekers to protect them and himself.
Available Countries: Netherlands, Denmark, Brazil, Finland, and Norway
6. This Is the End (2013)
Released in 2013, This Is the End is credited with bringing well-deserved acclaim to Evan Goldberg, and Seth Rogen. His sharp and confident direction kept the viewers glued to their seats for about 1 hour and 47 min.
Needless to mention, the motion picture managed to rake in the moolah at the box office and ended up delighting its producers. Its total global gross stood at around $126,041,322 by the end of its theatrical run.
Jay Baruchel arrives in Los Angeles to visit fellow Canadian Seth Rogen who invites him to James Franco's housewarming party. While there, Jay and Seth go out to buy cigarettes and are blinded by blue light which ends up sucking numerous people.
This is followed by an earthquake and the opening up of a sinkhole in James' yard. While several celebrities and partygoers are killed and everyone around tries to make sense of what's happening, Jay believes the disaster is the Apocalypse.
Available Countries: Brazil, and Argentina
7. Warm Bodies (2013)
Bankrolled by Summit Entertainment and helmed by Jonathan Levine, Warm Bodies is a comedy-horror that hit the screens in 2013.
A zombie named R spends his days wandering around an airport. Being a zombie he doesn't have a heartbeat and is always craving human flesh, particularly brains as consuming them makes him 'feel alive' as he can experience the victim's memories when eating them.
When he comes across Julie Grigio, he gets drawn to her and his heart begins to beat for the first time. He kills and eat's Julie's boyfriend's brain, leading him to feel increased attraction and a sense of protection for her.
Meanwhile, the other zombies, are drawn to her scent and crave for her blood.
Available Countries: Brazil, and Argentina
8. Dead Snow (2009)
Starring Jeppe Beck Laursen, Charlotte Frogner, and Jenny Skavlan, Dead Snow tells a familiar story with a competent script and direction. While not a standout in any particular area, it provides a solid movie-going experience.
Seven students on Easter vacation arrive at a small cabin near Øksfjord, where they drink and party. A mysterious hiker approaches them and tells them the dark history of the region wherein during World War II, a team of German soldiers attempted to loot the town, but the residents staged an uprising and chased them to the mountains, where they were assumed to have frozen to their death.
But, turns out, they weren't dead and have now returned, as bloodthirsty zombies, looking for something specific they'd left behind years ago.
Available Countries: Denmark, Finland, and Norway
9. Anna and the Apocalypse (2017)
Actors Ella Hunt, Malcolm Cumming, and Sarah Swire have delivered stellar performances in Anna and the Apocalypse. Thanks to them, the feature film was able to receive various nominations and wins, including CinEuphoria Awards, Film Club's The Lost Weekend, and Grimmfest.
Anna Shepherd intends on travelling for a year before attending university, much to her father's displeasure. Meanwhile, a zombie infection also starts to spread around the same time. Anna and her friends are forced to fight the zombies and attempt to get by the well-disguised zombies while relying on each other and getting to their close ones.
Available Countries: Portugal
10. Cooties (2014)
Cooties is one of those movies that never quite found its footing, despite a talented cast and crew. Directed by Jonathan Milott, and Cary Murnion, and starring Elijah Wood, Rainn Wilson, and Alison Pill, the movie failed to make an impression with critics or audiences when it was released in 2014.
A badly made pack of chicken nuggets contaminated with a mutant virus ends up infecting several students of a school and eventually spreads across the country. As the students display violent behaviour, scratching and attacking everyone around them, a team of teachers decide to stop them, stay alive and find a cure to the menace plaguing the zombie children.
Available Countries: United States
11. Life After Beth (2014)
Life After Beth premiered in theatres in 2014. Directed by Jeff Baena, this movie features Aubrey Plaza, Dane DeHaan, and John C. Reilly in the lead. If you have a particular liking for comedy-fantasy movies, then you can try this title.
Life After Beth received a score of 5.6 on IMDb and 50 on Metacritic.
Zach Orfman is heartbroken at the death of his girlfriend Beth Slocum due to a snake bite, during a hike. He decides to spend time with Beth's parents to help them during their grieving and as a source of comfort, confiding in them that he and Beth were having relationship problems.
However, when the Slocums suddenly cut all contact with him and are trying to hide something from him. Deciding to investigate, he learns that his dead girlfriend has resurrected and now has an insatiable appetite for humans!
Available Countries: United States
12. Resident Evil: Extinction (2007)
Resident Evil: Extinction is an action-horror film that has been helmed for the screen by Russell Mulcahy. It features actors Milla Jovovich, Ali Larter, and Oded Fehr in pivotal roles. The motion picture was released in 2007 with a 1 hour and 34 min runtime.
The T-virus, which caused the zombie outbreak in Raccoon City, has spread throughout the globe, even disturbing the environmental ecosystem. A project Alice is underway, resulting in the making of Alice's clones, while the real Alice is wandering through the wasteland where she discovers a non-contaminated zone in Alaska.
She shares the information with a group of survivors and persuades them to reach Alaska, but the disregard for safety protocol by Umbrella Corporation seems to continue.
Available Countries: Brazil, and Argentina
13. Pride and Prejudice and Zombies (2016)
Pride and Prejudice and Zombies might not have been the most well-received action-comedy movie, but it still manages to hold its own. Directed by Burr Steers and starring Lily James, Sam Riley, and Jack Huston, the movie has its fair share of flaws, but it's still worth a watch.
With 19th-century England besieged by zombies, the Bennet sisters are trained in the art of weaponry and martial arts, so they can defend themselves. When the family is invited to a country dance, where zombies attack, the sisters fight them off, leading Colonel Darcy, a skilled zombie killer himself, to take a liking for Elizabeth, although he remains aloof.
Meanwhile, Darcy's friend Charles takes a liking for Jane but is asked by Darcy to stay away, because he believes Jane is after Charles' money, leading to a fight between him and Elizabeth who believes Darcy to be responsible for her sister's heartbreak.
Meanwhile, an unwelcome guest brings with him an army of the dead, hoping to use them to rule the whole country, and only Darcy and Elizabeth can stop his sinister plans.
Available Countries: Poland
14. The Last Days on Mars (2013)
Starring Liev Schreiber, Elias Koteas, and Romola Garai, The Last Days on Mars is your run-of-the-mill adventure-horror that hit the screens in 2013. The film's screenplay was written by Clive Dawson and it was made under the direction of Ruairi Robinson. It opened to mixed reviews from critics and failed to gain widespread recognition.
The Martian research base with its eight-person crew is almost nearing the completion of their research mission. Mars scientist Marko Petrović has found samples suggesting life on the planet but accidentally falls into a sinkhole when obtaining soil with the biological agent.
Lauren goes to the pit to retrieve his body but suddenly disappears. When Captain Brunel authorises Campbell to explore the pit, the finds a fungal organism in the fissure and before he can react, Lauren and Petrović appear, as zombies and begin attacking him and the others.
Available Countries: United States, Brazil, and Argentina
15. Planet 51 (2009)
Planet 51 is an average animation-adventure movie with some good moments. The performances by Dwayne Johnson, Seann William Scott, and Jessica Biel are competent, but the screenplay by Joe Stillman, Javier Abad, Jorge Blanco, Marcos Martínez, and Ignacio Pérez Dolset could have been tighter.
Lem is an average teen who dreams of getting his dream girl while working on his career at the local planetarium. But not for Captain Charles T. Baker, who lands on Lem's planet hoping to quickly plant a flag and return to Earth to the cheers of millions of fans.
However, his dreams go for a toss when upon landing on Lem's planet, he realises that they think of him as a brain-eating, zombie-creating monster, which is why they're looking to exterminate him.
Available Countries: United States
16. Resident Evil (2002)
The success of Resident Evil at the box office is a testament to its brilliance. With a staggering $102,984,862 gross, this movie is a must-see for all movie lovers.
Directed by Paul W.S. Anderson and featuring an incredible cast led by Milla Jovovich, Michelle Rodriguez, and Ryan McCluskey, it is no surprise that it was so well-received by audiences.
Raccoon City's underground genetic research facility, The Hive, is trespassed by a thief who steals a T-virus and contaminates the facility. Alice reaches The Hive to investigate the situation. However, she finds herself amid Lickers, the zombified staff that happened due to the experimentation of the T-virus.
Alice tries to retrieve the anti-virus but has to fight off the Lickers and their attack as she tries to regain her lost memories and save the team members.
Available Countries: Netherlands, Brazil, and Argentina
17. Resident Evil: Welcome to Raccoon City (2021)
Despite receiving mixed reviews from critics, Resident Evil: Welcome to Raccoon City still manages to be a movie that's worth watching. The film features a talented cast led by Kaya Scodelario, Robbie Amell, and Hannah John-Kamen and direction by Johannes Roberts, and while it may not be perfect, it still has plenty of redeeming qualities.
In the 1980s, Claire and Chris were two siblings living in Raccoon City's orphanage. Birkin, an employee in the Umbrella Corporation, takes Claire for experimentation, but she manages to escape.
She reaches out to her brother and tells her about her discovery, leading to an investigation into the corporation. As zombies and mutants infiltrate the city, the STARS officers get attacked one after another. Any attempts to save the civilians and contain the outbreak turns short.
Available Countries: Poland, Brazil, and Argentina
18. Resident Evil: Apocalypse (2004)
Helmed for the screen by Alexander Witt, Resident Evil: Apocalypse is an action-horror that hit the screens in 2004.
Its crew members include Paul W.S. Anderson (screenplay), Derek Rogers, and Christian Sebaldt (cinematography), and Mary E. McLeod (costume), among others. The full-length feature was able to amass over $129,342,769 at the box office and received Genie Awards and SOCAN Awards.
The zombies of the research facility owned by Umbrella Corporation have escaped the underground and taken over the city. The officers of The Hive try to evacuate the streets and send all the residents out from a bridge, wanting to bomb the city with Nuclear power to get rid of the zombies.
As Alice tries to take control of the situation with the city's rescue squad and Umbrella's soldiers, the truth about the experimentation is revealed.
Available Countries: Netherlands
19. Resident Evil: Afterlife (2010)
The success of Resident Evil: Afterlife at the box office is a testament to its brilliance. With a staggering $300,228,084 gross, this movie is a must-see for all movie lovers.
Directed by Paul W.S. Anderson and featuring an incredible cast led by Milla Jovovich, Ali Larter, and Wentworth Miller, it is no surprise that it was so well-received by audiences.
Alice is en-route to the ruins of Los Angeles with Claire, and they witness many survivors living in prison surrounded by many undead. Alice meets them, including Chris, who guarantees to know the way out to safety, but they are soon attacked by infected people and have to flee.
A giant axe-wielding monster, Axeman, is in their wake and beings to break down the prison gate, which brings in zombies. Alice continues to look for the remaining survivors.
Available Countries: Brazil, and Argentina
20. Resident Evil: Retribution (2012)
With a budget of $65,000,000, this blockbuster film raked in an impressive $240,159,255 at the box office. Directed by Paul W.S. Anderson and featuring a star-studded cast including Milla Jovovich, Sienna Guillory, and Michelle Rodriguez, this movie is a must-watch for all movie fans.
Alice goes into a fight with her former ally Jill, who captures Alice. Later, Alice finds herself in an underground facility but manages to escape. She discovers a video message by Wesker, who tells her about Red Queen, Alice's arch-enemy and her plan to wipe away humanity from the world.
As Alice joins forces with a rescue crew, she dodges the attacks from ill-intended clones and the Lickers while the situation around her is brimming with outrage against T-virus.
Available Countries: Netherlands, Brazil, and Argentina
21. Planet Terror (2007)
Headlined by Rose McGowan, Freddy Rodríguez, and Josh Brolin, Planet Terror is an action-comedy that hit the screens in 2007.
Robert Rodriguez brought the story to life with the help of competent crew members such as Robert Rodriguez (screenplay), Robert Rodriguez (cinematography), and many others.
After experimental biochemical agent DC2 gets released into a remote U. S. military base in rural Texas and those exposed to the gas become, mutated into flesh-eating zombies.
A team of people, including go-go dancer Cherry Darling and her mysterious ex-boyfriend El Wray and Dr Dakota, join forces to try and survive the night against the blood-thirsty zombies and also find a way to save the world from being overrun by them.
Available Countries: Denmark, Finland, and Norway