»
Top 11 Best Zac Efron Movies On HBO Max In 2023 [Ranked]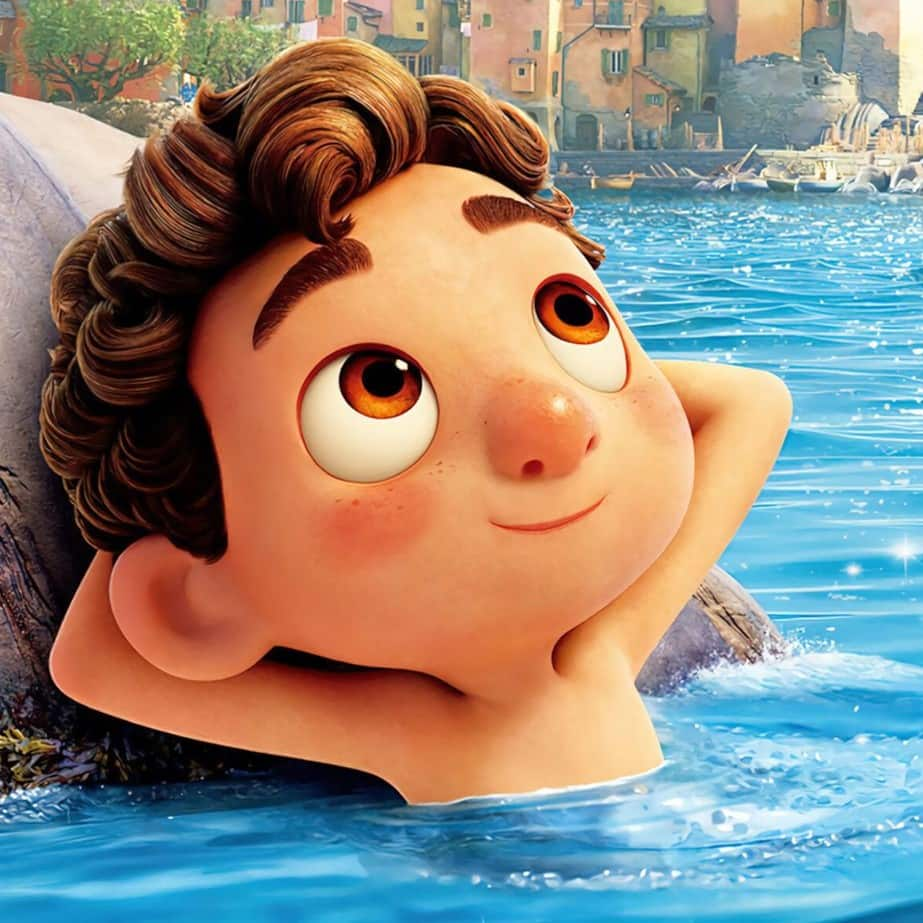 Charlie-Posted May 25, 2023
---
Zachary David Alexander Efron aka Zak Efron is an American actor who rose to prominence with his role as Troy Bolton in the High School Musical trilogy. He subsequently rose to mainstream cinema came from New Year's Eve, The Greatest Showman, Baywatch and Dirty Grandpa.
We have listed some of Efron's greatest hits which can be viewed on HBO Max, below.
1. Hairspray (2007)
Hairspray is not your typical comedy-drama movie; we firmly believe that it's one of the best in the genre. This Adam Shankman directorial venture thrives on a cast and crew of accomplished performers, who come together to deliver a motion picture that exceeds everyone's expectations.
Some notable crew members involve Leslie Dixon, and John Waters (screenwriter), and Bojan Bazelli (cinematographer).
Hairspray bettered several credits in the genre and earned praises from fans and critics alike. Additionally, it went on to win various accolades, including AARP Movies for Grownups Awards, ASCAP Film and Television Music Awards, and Broadcast Film Critics Association Awards.
Tracy Turnblad and her best friend Penny Pingleton are huge fans of a local teen dance television show, The Corny Collins Show. When one of the dancers on the show takes a sudden leave of absence, auditions are taken to find a suitable replacement.
When Tracy attends it, Velma, who manages the station and whose daughter is part of the squad, rejects her for being overweight. When she practices dance moves with African-American kids, Corny Collins and teen heartthrob and dancer Link Larkin on the Show take note of her, with the former choosing her to join them.
However, Velma does all she can to ensure Tracy is unable to be a part of the show and is ousted so that her daughter's chances don't get hampered.
Available Countries: Netherlands, Brazil, and Argentina
2. Neighbors (2014)
Neighbors is a comedy film that has been helmed for the screen by Nicholas Stoller. It features actors Seth Rogen, Rose Byrne, and Zac Efron in pivotal roles. The motion picture was released in 2014 with a 1 hour and 37 min runtime.
Mac Radner and his wife Kelly are trying to adjust to life with their newborn daughter Stella. As they struggle with the restrictions of parenthood, alienating them from their friends, a fraternity famous for absurd parties moves in next door.
With the fraternity leaders Teddy Sanders and Pete Regazolli aspiring to join Delta Psi's Hall of Fame by throwing a massive year-end party, the Radners can't seem to catch a break.
As the noises and the crazy gatherings make it difficult for them to give their baby some quiet surroundings, Mac and Kelly begin to run out of ideas to stop them.
Available Countries: United States, and Argentina
3. Neighbors 2: Sorority Rising (2016)
Bankrolled by Universal Pictures, Neighbors 2: Sorority Rising is a comedy starring Seth Rogen, Rose Byrne, and Zac Efron in prominent roles.
Helmed by Nicholas Stoller, the motion picture became a box-office success as it amassed $55,455,765 in the United States of America and Canada. Its worldwide total was $108,007,109 against a production budget of $35,000,000.
Life is going well for Mac and Kelly Radner who are set to become parents again, when college freshmen Shelby, Beth and Nora move in next door and decide to create a new sorority, Kappa Nu to be able to throw parties after learning that sororities don't allow for parties.
With the Radners planning on selling their house to the Baiers, the Kappa Nu sorority parties prove to be a downer. When they request the girls to temporarily refrain from partying, they refuse.
Having no option, the Radners decide to join hands with Teddy Sanders, their ex-neighbour and one-time enemy to help get the girls off the block!
Available Countries: Argentina
4. 17 Again (2009)
With a budget of $20,000,000, this blockbuster film raked in an impressive $136,316,880 at the box office. Directed by Burr Steers and featuring a star-studded cast including Zac Efron, Matthew Perry, and Leslie Mann, this movie is a must-watch for all movie fans.
Being the star of his high school basketball team and all set to claim a major sports scholarship, everything seems to be going right for Mike O'Donnell. When his girlfriend reveals that she is pregnant with his baby, Mike has little choice but to forget his future and choose one with her instead.
His life gets filled with regret and sadness, leading Mike back to his alma mater where a magical twist of fate sees him become seventeen again. Mike doesn't hesitate to take advantage of what he believed was his second chance at life.
Available Countries: Netherlands, Brazil, and Argentina
5. The Beach Bum (2019)
Helmed for the screen by Harmony Korine, The Beach Bum is a comedy that hit the screens in 2019.
Its crew members include Harmony Korine (screenplay), Benoît Debie (cinematography), and Heidi Bivens (costume), among others. The full-length feature was able to amass over $4,554,416 at the box office and received Americana Film Fest.
Moondog is a substance-abusing hedonistic poet living the life of a nomad around the Florida Keys while trying to finish his new book. His lifestyle is funded by his rich wife Minnie.
While Moondog goes around living a promiscuous life, Minnie too finds comfort with his R&B singer friend Lingerie. However, a drunk accident leads to Minnie's sudden death wherein Moondog is left with nothing but frozen assets from Minnie's property and wealth which can only be his if he is able to complete the book he's writing.
Available Countries: United States
6. The Lucky One (2012)
The Lucky One premiered in theatres in 2012. Directed by Scott Hicks, this movie features Zac Efron, Taylor Schilling, and Blythe Danner in the lead. If you have a particular liking for drama-mystery movies, then you can try this title.
The Lucky One received a score of 6.4 on IMDb and 39 on Metacritic.
Logan Thibault, a US Marine serving in Iraq, returns to Colorado to his sister's family after having suffered from PTSD and survivor's guilt. All he has is a nameless photograph of a girl from the time he spent at war.
While home, he decides to look for the girl. He travels to Louisiana based on clues in the photo and meets Beth, the girl. He takes up a job in her family-run kennel, bonding well with her son, much to her irritation.
While Beth seems to have a complicated life, an unlikely romance blooms, which makes them both believe that they do well being together.
Available Countries: Brazil, and Argentina
7. Scoob! (2020)
Starring Will Forte, Mark Wahlberg, and Jason Isaacs, Scoob! is your run-of-the-mill animation-adventure that hit the screens in 2020. The film's screenplay was written by Adam Sztykiel, Jack C. Donaldson, Derek Elliott, and Matt Lieberman and it was made under the direction of Tony Cervone. It opened to mixed reviews from critics and failed to gain widespread recognition.
Shaggy Rogers is a young lonely guy who adopts a stray puppy and names him Scooby Doo. The two come across three young children, Velma, Daphne and Fred on Halloween night and together they enter a haunted house where they capture a thief dressed as a ghost, leading them to form Mystery Inc. and solve mysteries.
While they from solving one mystery to another, one stands out. With a plot being made to release Cerberus, the ghost dog into the world, the gang will have to do all it takes to stop this from happening while discovering a prophecy that's meant to change Scooby's destiny.
Available Countries: United States, Netherlands, Denmark, Brazil, and Finland
8. Baywatch (2017)
Headlined by Dwayne Johnson, Zac Efron, and Alexandra Daddario, Baywatch is an action-comedy that hit the screens in 2017.
Seth Gordon brought the story to life with the help of competent crew members such as Damian Shannon, and Mark Swift (screenplay), Eric Steelberg (cinematography), and many others.
Lt. Mitch Buchannon and his team of lifeguards protect the beaches and the Bay as part of the elite division known as Baywatch. Matt Brody is an Olympic gold medallist and a recruit to the team.
The team soon discovers the Bay being infested by a synthetic drug called flakka that involves businesswoman Victoria Leeds, whose been attempting to bribe the city councilman Rodriguez to control the Bay.
When Rodriguez is found dead under mysterious circumstances, the team will have to find a way to around the truth and understand the extent of Leeds's plan.
Available Countries: Portugal
9. Dirty Grandpa (2016)
The success of Dirty Grandpa at the box office is a testament to its brilliance. With a staggering $94,073,028 gross, this movie is a must-see for all movie lovers.
Directed by Dan Mazer and featuring an incredible cast led by Robert De Niro, Zac Efron, and Zoey Deutch, it is no surprise that it was so well-received by audiences.
Corporate Jason Kelley is asked by his Army veteran grandfather Richard 'Dick' Kelly to drive him to Florida a week before his wedding to his controlling fiancee Meredith and although reluctant, he agrees to do so.
However, much to Jason's disappointment and surprise, the trip becomes all about frat parties, getting arrested, bar parties and an epic night of karaoke. Meanwhile, Dick pushes on his agenda of trying to make Jason rethink his wedding and how he should try living a little.
Available Countries: Netherlands, Brazil, and Argentina
10. New Year's Eve (2011)
Starring Sarah Jessica Parker, Jessica Biel, and Ashton Kutcher, New Year's Eve tells a familiar story with a competent script and direction. While not a standout in any particular area, it provides a solid movie-going experience.
Set in New York, New Year's Eve traces the story of multiple individuals whose narratives are interconnected with each other as they navigate through problems, hurdles, love, breakups, relationships and more.
As the clock strikes 12 and the world prepares to wake up to a new day and new year, they all hold on to the belief of new beginnings and new experiences, whether with old familiar people or with new faces.
Available Countries: Brazil, and Argentina
11. Firestarter (2022)
Featuring Zac Efron, Ryan Kiera Armstrong, and Sydney Lemmon in the lead, Firestarter is a drama-horror movie that was released in 2022. It comprises a talented team of crew members Keith Thomas (director), Scott Teems (screenplay), Karim Hussain (cinematography), and others.
The motion picture received a score of 4.6 on IMDb, while it received 32 out of 100 on Metacritic.
Charlie McGee has superhuman powers. She has the ability to set things on fire using pyrokinesis. Her parents, Andrew and Victoria, also have superpowers of their own, the former having telepathy and the latter telekinesis, after being subjects of an experimental chemical drug at a secret government entity.
However, the older Charlie grows, the more uncontrolled her outbursts become, much to the worry of the Department of Scientific Intelligence, who wishes to terminate her before things get out of hand.
But Charlie has other plans.
Available Countries: Argentina