»
Top 18 Best Zac Efron Movies On Amazon Prime In 2023 [Ranked]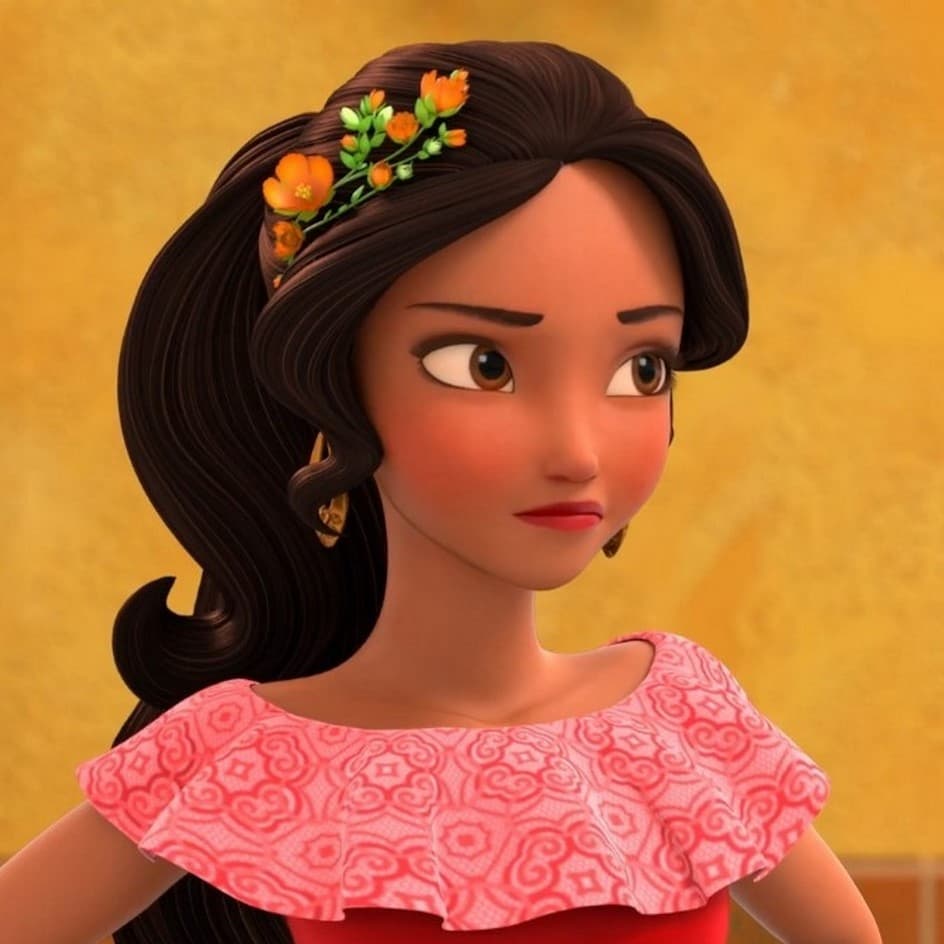 Aakriti-Posted May 25, 2023
---
Zachary David Alexander Efron aka Zak Efron is an American actor who rose to prominence with his role as Troy Bolton in the High School Musical trilogy. He subsequently rose to mainstream cinema came from New Year's Eve, The Greatest Showman, Baywatch and Dirty Grandpa.
We have listed some of Efron's greatest hits which can be viewed on Amazon Prime, below.
1. Neighbors (2014)
Neighbors is a comedy which has been helmed for the screen by Nicholas Stoller.
Toplined by actors such as Seth Rogen, Rose Byrne, and Zac Efron (main characters), the film was released in 2014 with a runtime of 1 hour and 37 min.
Mac Radner and his wife Kelly are trying to adjust to life with their newborn daughter Stella. As they struggle with the restrictions of parenthood, alienating them from their friends, a fraternity famous for absurd parties moves in next door.
With the fraternity leaders Teddy Sanders and Pete Regazolli aspiring to join Delta Psi's Hall of Fame by throwing a massive year-end party, the Radners can't seem to catch a break.
As the noises and the crazy gatherings make it difficult for them to give their baby some quiet surroundings, Mac and Kelly begin to run out of ideas to stop them.
Available Countries: Canada, Switzerland, and Argentina
2. Extremely Wicked, Shockingly Evil and Vile (2019)
Starring Lily Collins, Zac Efron, and Angela Sarafyan, Extremely Wicked, Shockingly Evil and Vile is your run-of-the-mill biography-crime that hit the screens in 2019. The film's screenplay was written by Elizabeth Kendall, and Michael Werwie and it was made under the direction of Joe Berlinger. It opened to mixed reviews from critics and failed to gain widespread recognition.
Liz Kendall is a young divorcee mother who meets law student Ted Bundy and falls in love with him. Their life seems to go perfectly well as he bonds and helps her raise Molly, her young daughter.
However, their world is turned upside-down when Ted is arrested on suspected kidnapping and murder charges of multiple victims. While Ted feigns innocence throughout, saying he is being framed, the evidence seems to suggest otherwise.
As Liz tries to come to terms with Ted's dual personality, she's left stunned by how seamlessly psychotic his mind was.
Available Countries: India
3. At Any Price (2012)
At Any Price is a drama-sport film that has been helmed for the screen by Ramin Bahrani. It features actors Dennis Quaid, Zac Efron, and Kim Dickens in pivotal roles. The motion picture was released in 2012 with a 1 hour and 45 min runtime.
Dean Whipple is a young 20-year-old, who dreams of becoming a professional race car driver, to escape the generational family business and his father's consistent neglect of him. Henry Whipple is his father and a ruthless man when it comes to his family's farming business.
As he tries to teach Dean the art of sales, trying to lure him into the business the more distant he becomes. However, when a sudden accidental murder crops up along with his father's past mistakes creeping up to haunt them, Dean will have to take tough decisions.
Available Countries: Canada, Italy, and Japan
4. Neighbors 2: Sorority Rising (2016)
Bankrolled by Universal Pictures, Neighbors 2: Sorority Rising is a comedy starring Seth Rogen, Rose Byrne, and Zac Efron in prominent roles.
Helmed by Nicholas Stoller, the motion picture became a box-office success as it amassed $55,455,765 in the United States of America and Canada. Its worldwide total was $108,007,109 against a production budget of $35,000,000.
Life is going well for Mac and Kelly Radner who are set to become parents again, when college freshmen Shelby, Beth and Nora move in next door and decide to create a new sorority, Kappa Nu to be able to throw parties after learning that sororities don't allow for parties.
With the Radners planning on selling their house to the Baiers, the Kappa Nu sorority parties prove to be a downer. When they request the girls to temporarily refrain from partying, they refuse.
Having no option, the Radners decide to join hands with Teddy Sanders, their ex-neighbour and one-time enemy to help get the girls off the block!
Available Countries: Philippines, Indonesia, and Argentina
5. Parkland (2013)
Bankrolled by Exclusive Media Group and helmed by Peter Landesman, Parkland is a drama-history that hit the screens in 2013.
Recounting the story of November 22nd, 1963; the day of John F Kennedy's assassination, when he was brought into the Parkland Hospital. The narration looks into the perspectives of the ordinary individuals there; i.e. - the young doctors and nurses, the bystander who captured what would become the most famous home movie ever, FBI agents who went to visit Lee Harvey Oswald before the shooting, Dallas's chief of the Secret Service, JFK's security team and Oswald's brother who was left to deal with a broken and shattered family as they all became witnesses to the President's untimely death and Vice President Lyndon Johnson's succession to the office thereafter.
Available Countries: Canada, and Japan
6. 17 Again (2009)
With a budget of $20,000,000, this blockbuster film raked in an impressive $136,316,880 at the box office. Directed by Burr Steers and featuring a star-studded cast including Zac Efron, Matthew Perry, and Leslie Mann, this movie is a must-watch for all movie fans.
Being the star of his high school basketball team and all set to claim a major sports scholarship, everything seems to be going right for Mike O'Donnell. When his girlfriend reveals that she is pregnant with his baby, Mike has little choice but to forget his future and choose one with her instead.
His life gets filled with regret and sadness, leading Mike back to his alma mater where a magical twist of fate sees him become seventeen again. Mike doesn't hesitate to take advantage of what he believed was his second chance at life.
Available Countries: France, Denmark, Finland, and Norway
7. The Beach Bum (2019)
Looking for a movie to watch? The Beach Bum could be a good option. With a runtime of 1 hour and 35 min and released in 2019, it stars Matthew McConaughey, Snoop Dogg, and Isla Fisher and was directed by Harmony Korine.
Moondog is a substance-abusing hedonistic poet living the life of a nomad around the Florida Keys while trying to finish his new book. His lifestyle is funded by his rich wife Minnie.
While Moondog goes around living a promiscuous life, Minnie too finds comfort with his R&B singer friend Lingerie. However, a drunk accident leads to Minnie's sudden death wherein Moondog is left with nothing but frozen assets from Minnie's property and wealth which can only be his if he is able to complete the book he's writing.
Available Countries: France, Italy, India, Denmark, and Switzerland
8. The Lorax (2012)
The success of The Lorax at the box office is a testament to its brilliance. With a staggering $349,183,316 gross, this movie is a must-see for all movie lovers.
Directed by Chris Renaud, and Kyle Balda and featuring an incredible cast led by Zac Efron, Taylor Swift, and Danny DeVito, it is no surprise that it was so well-received by audiences.
Ted Wiggins lives in the walled city of Thneedville, where everything is artificial, and it is here that he hopes to win the heart of his dream girl Audrey, by gifting her a 'real' tree.
He is told to seek the assistance of the Once-ler for this, whom he finds. He asks the Once-ler about the story of Thneed and he narrates to Ted the tale of how his greed for more got the better of him and he ended up devasting the land, and not paying any heed to the warnings of the Lorax.
Ted is determined to undo the disaster, but he's got the corrupt mayor of Thneedville; Aloysius O'Hare doing everything in his power to stop him.
Available Countries: United Kingdom, Canada, Australia, France, and Italy
9. We Are Your Friends (2015)
We Are Your Friends might not have been the most well-received drama-music movie, but it still manages to hold its own. Directed by Max Joseph and starring Zac Efron, Wes Bentley, and Emily Ratajkowski, the movie has its fair share of flaws, but it's still worth a watch.
Cole Carter is a former track star, a college dropout and a struggling DJ who dreams of making it big as a major record producer. He spends most of his days scheming with his friends and nights trying to come up with that one track which will help him break out on the big stage.
Everything changes when Cole comes across James Reed, a former DJ and the current headliner who takes him under his wing. Things begin to go awry when Cole begins to fall for James' girlfriend Sophie.
With forbidden relationships coming to the fore and friendships being tested, Cole will have to choose between loyalty, his ambition, love and the future he is fated to have.
Available Countries: United Kingdom, Italy, and India
10. The Lucky One (2012)
Bankrolled by Warner Bros., The Lucky One is a drama-mystery starring Zac Efron, Taylor Schilling, and Blythe Danner in prominent roles.
Helmed by Scott Hicks, the motion picture became a box-office success as it amassed $60,457,138 in the United States of America and Canada. Its worldwide total was $99,357,138 against a production budget of $25,000,000.
Logan Thibault, a US Marine serving in Iraq, returns to Colorado to his sister's family after having suffered from PTSD and survivor's guilt. All he has is a nameless photograph of a girl from the time he spent at war.
While home, he decides to look for the girl. He travels to Louisiana based on clues in the photo and meets Beth, the girl. He takes up a job in her family-run kennel, bonding well with her son, much to her irritation.
While Beth seems to have a complicated life, an unlikely romance blooms, which makes them both believe that they do well being together.
Available Countries: Denmark, Finland, and Norway
11. The Paperboy (2012)
Actors Matthew McConaughey, Nicole Kidman, and John Cusack have delivered stellar performances in The Paperboy. Thanks to them, the feature film was able to receive various nominations and wins, including Austin Film Critics Association, Central Ohio Film Critics Association, and Días de Cine Awards.
Ward Jansen, an idealistic investigative reporter, returns to his hometown to investigate the murder of a violent local sheriff, for which Hillary Van Wetter, a swamp-dwelling alligator hunter and small-time criminal, is on death row.
Ward and Yardley Acheman, his colleague, intend on helping to exonerate him. Meanwhile, Ward's younger brother Jack also helps them as their driver. As Van Wetter's girlfriend too begins to rally for his innocence, Jack begins to fall for her.
As Ward and Yardley dig deeper into the investigation, deep-seated racial and acceptance issues crop up, posing serious consequences for all involved.
Available Countries: Canada, Italy, and India
12. Gold (2022)
Gold premiered in theatres in 2022. Directed by Anthony Hayes, this movie features Zac Efron, Akuol Ngot, and Thiik Biar in the lead. If you have a particular liking for action-adventure movies, then you can try this title.
Gold received a score of 5.4 on IMDb and 48 on Metacritic.
In a dystopic future world, lone traveller Virgil seeks the help of local man Keith to transport him to an inhospitable desert. While there, the two discover an enormous gold nugget, but not having adequate tools to extract it, the two decide on an arrangement; one of them will go to bring an excavator, while the other stays with the gold.
While Keith leaves to find the necessary supplies, Virgil stays with the gold. As time goes by and Keith shows no signs of returning, Virgil begins to deteriorate physically and mentally, trying to fend off ravenous wild dogs, weird intruders and harsh weather, making him wonder if he's been abandoned to his fate.
Available Countries: United Kingdom, Canada, France, and Argentina
13. Scoob! (2020)
Scoob! is an average animation-adventure movie with some good moments. The performances by Will Forte, Mark Wahlberg, and Jason Isaacs are competent, but the screenplay by Adam Sztykiel, Jack C. Donaldson, Derek Elliott, and Matt Lieberman could have been tighter.
Shaggy Rogers is a young lonely guy who adopts a stray puppy and names him Scooby Doo. The two come across three young children, Velma, Daphne and Fred on Halloween night and together they enter a haunted house where they capture a thief dressed as a ghost, leading them to form Mystery Inc. and solve mysteries.
While they from solving one mystery to another, one stands out. With a plot being made to release Cerberus, the ghost dog into the world, the gang will have to do all it takes to stop this from happening while discovering a prophecy that's meant to change Scooby's destiny.
Available Countries: Brazil, and Argentina
14. That Awkward Moment (2014)
The success of That Awkward Moment at the box office is a testament to its brilliance. With a staggering $45,640,143 gross, this movie is a must-see for all movie lovers.
Directed by Tom Gormican and featuring an incredible cast led by Zac Efron, Michael B. Jordan, and Miles Teller, it is no surprise that it was so well-received by audiences.
Jason, Daniel and Mickey are the best of friends. While the first two work at a publishing house, the third is a young doctor married to his college sweetheart. Daniel and Jason have carefree love lives they go from one fling to the other, living the dream.
So, when Mickey comes to them saying that his wife has asked for a divorce, the other two decide to take him to a bar to celebrate being single. All three promise to lead single lives, but luck has something else in store.
When the three of them get entangled in serious relationships, they aren't sure how to hide it from each other.
Available Countries: Canada, France, Japan, Denmark, and Finland
15. Baywatch (2017)
Helmed for the screen by Seth Gordon, Baywatch is an action-comedy that hit the screens in 2017.
Its crew members include Damian Shannon, and Mark Swift (screenplay), Eric Steelberg (cinematography), and Dayna Pink (costume), among others. The full-length feature was able to amass over $177,856,751 at the box office and received Golden Schmoes Awards, Golden Trailer Awards, and Razzie Awards.
Lt. Mitch Buchannon and his team of lifeguards protect the beaches and the Bay as part of the elite division known as Baywatch. Matt Brody is an Olympic gold medallist and a recruit to the team.
The team soon discovers the Bay being infested by a synthetic drug called flakka that involves businesswoman Victoria Leeds, whose been attempting to bribe the city councilman Rodriguez to control the Bay.
When Rodriguez is found dead under mysterious circumstances, the team will have to find a way to around the truth and understand the extent of Leeds's plan.
Available Countries: India, and Japan
16. Dirty Grandpa (2016)
With a budget of $25,000,000, this blockbuster film raked in an impressive $94,073,028 at the box office. Directed by Dan Mazer and featuring a star-studded cast including Robert De Niro, Zac Efron, and Zoey Deutch, this movie is a must-watch for all movie fans.
Corporate Jason Kelley is asked by his Army veteran grandfather Richard 'Dick' Kelly to drive him to Florida a week before his wedding to his controlling fiancee Meredith and although reluctant, he agrees to do so.
However, much to Jason's disappointment and surprise, the trip becomes all about frat parties, getting arrested, bar parties and an epic night of karaoke. Meanwhile, Dick pushes on his agenda of trying to make Jason rethink his wedding and how he should try living a little.
Available Countries: Italy, Philippines, Brazil, and Argentina
17. Firestarter (2022)
Featuring Zac Efron, Ryan Kiera Armstrong, and Sydney Lemmon in the lead, Firestarter is a drama-horror movie that was released in 2022. It comprises a talented team of crew members Keith Thomas (director), Scott Teems (screenplay), Karim Hussain (cinematography), and others.
The motion picture received a score of 4.6 on IMDb, while it received 32 out of 100 on Metacritic.
Charlie McGee has superhuman powers. She has the ability to set things on fire using pyrokinesis. Her parents, Andrew and Victoria, also have superpowers of their own, the former having telepathy and the latter telekinesis, after being subjects of an experimental chemical drug at a secret government entity.
However, the older Charlie grows, the more uncontrolled her outbursts become, much to the worry of the Department of Scientific Intelligence, who wishes to terminate her before things get out of hand.
But Charlie has other plans.
Available Countries: United States, Australia, India, Japan, and New Zealand
18. The Derby Stallion (2005)
Headlined by Charles Black, Sarah Blackman, and Preston Wigasi Brant, The Derby Stallion is a drama that hit the screens in 2005.
Craig Clyde brought the story to life with the help of competent crew members such as Kimberly Gough (screenplay), John C. Guntzelman (cinematography), and many others.
Patrick McCardle is a 15-year-old who is still trying to figure out his life, while his former baseball player father forces him to follow in his footsteps. He chooses to skip ball practice for a day and visit Houston Jones, who happens to be a former champion steeplechase jockey.
Houston mesmerised Patrick with his horse-riding stories, convincing the young boy to prepare for the prestigious racing cup. While his parents aren't initially convinced, Houston's inclusive nature wins them over.
With Patrick looking up to Houston and learning the trade of horseriding, will the latter's sudden death due to the town bully prevent the young boy from going ahead with participating in the championship?
Available Countries: United States, and Australia