»
Where To Watch The Dark Knight Rises In Canada?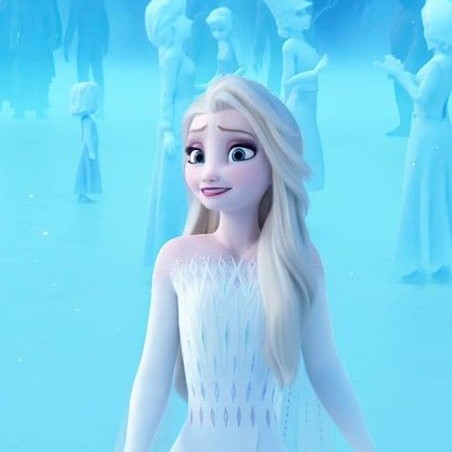 Emilia-Posted Sep 19, 2023
---
Featuring Christian Bale, Tom Hardy, and Anne Hathaway in the lead, The Dark Knight Rises is an action-drama movie that was released in 2012. It comprises a talented team of crew members Christopher Nolan (director), Jonathan Nolan, and Christopher Nolan (screenplay), Wally Pfister (cinematography), and others.
The motion picture received a score of 8.4 on IMDb, while it received 78 out of 100 on Metacritic.
Eight years after the death of District Attorney Harvey Dent and Rachel Dawes, Bruce Wayne has become a recluse and Gotham City is free of crimes. However, there's a new criminal lurking; Bane and he's come with an agenda of revealing who Harvey Dent really was and of wiping off Bruce Wayne, once and for all.
He takes over the city by force and that pushes Batman out of his hibernation to save the city that needs him, once again. As Bane attempts to do justice to Ra's Al Ghul's dream of destroying Gotham, Batman will have to find both old and new allies to put an end to this menace; once and for all.
Is The Dark Knight Rises On Netflix?
Regrettably, The Dark Knight Rises hasn't made its way to Canada for streaming on Netflix. Nevertheless, fans across the globe can savour it in 11 countries. Here are a few of them.
United States
Germany
Japan
Switzerland
Is The Dark Knight Rises On Amazon Prime?
Unfortunately, The Dark Knight Rises is currently unavailable for streaming in Canada on Amazon Prime. Nevertheless, enthusiasts globally have the opportunity to watch it in 25 countries. Here are some of them.
Germany
France
Italy
Japan
Netherlands
Switzerland
Is The Dark Knight Rises On HBO Max?
While The Dark Knight Rises may be absent from Canada's HBO Max lineup, fans worldwide can access it in 43 countries. Take a glance at a few of these regions.
Netherlands
Poland
Denmark
Brazil
Finland
Norway
Argentina
Is The Dark Knight Rises On Disney Plus?
While The Dark Knight Rises is temporarily unavailable for streaming on Disney Plus in Canada, you can still indulge in similar titles like Avengers: Infinity War (2018), Avengers: Endgame (2019), The Prestige (2006), The Avengers (2012), and Avengers: Age of Ultron (2015). We appreciate your patience during this period.
Is The Dark Knight Rises On Crave?
For audiences in Canada, The Dark Knight Rises is an exclusive streaming delight, accessible on Crave. This exclusivity adds to the appeal of watching this title for local residents.
Is The Dark Knight Rises On Apple TV+?
Streaming solely in Canada on Apple TV+, The Dark Knight Rises is a one-of-a-kind experience for viewers in this region. Its exclusive availability contributes to its significance for local audiences.
Is The Dark Knight Rises On Paramount Plus?
At this time, The Dark Knight Rises is unavailable for streaming in Canada on Paramount Plus. We appreciate your patience and encourage you to stay tuned for updates regarding its availability.
Other Services To Watch The Dark Knight Rises In Canada?
For those interested in renting The Dark Knight Rises, residents in Canada have access to various options, including platforms such as Apple TV, Google Play Movies, Cineplex, Microsoft Store, and YouTube. You have the flexibility to select your preferred rental platform for an enjoyable experience.
Official Trailer Of The Dark Knight Rises
Cast Information Of The Dark Knight Rises
Christian Bale as Bruce Wayne
Tom Hardy as Bane
Anne Hathaway as Selina
Gary Oldman as Commissioner Gordon
Joseph Gordon-Levitt as Blake
Marion Cotillard as Miranda
Morgan Freeman as Fox
Michael Caine as Alfred
Matthew Modine as Foley
Alon Aboutboul as Dr. Pavel
Ben Mendelsohn as Daggett
Burn Gorman as Stryver
Daniel Sunjata as Captain Jones
Aidan Gillen as CIA Op
Sam Kennard as Special Ops Sergeant
Aliash Tepina as Hooded Man #2
Nestor Carbonell as Mayor
Brett Cullen as Congressman
Movies Similar To The Dark Knight Rises Streaming In Canada
1. Django Unchained (2012)
In 1858, Django was a slave to the Speck brothers before a bounty hunter, Schultz, reached out to him about needing him for a mission and agreed to pay for his freedom.
Once Django and Schultz complete their task, it gives a new opportunity to Django to revive his life, and he also becomes a hunter. Later, Schultz joins Django to help free Django's wife, whose owner is cruel.
But, the odds have turned against Django blocking his goal.
2. Interstellar (2014)
Interstellar is an adventure-drama which has been helmed for the screen by Christopher Nolan.
Toplined by actors such as Matthew McConaughey, Anne Hathaway, and Jessica Chastain (main characters), the film was released in 2014 with a runtime of 2 hours and 49 min.
3. The Shawshank Redemption (1994)
The cinematography of The Shawshank Redemption is breathtaking. It's no surprise that Roger Deakins is considered one of the best in the industry.
But it's not just the visuals that make this film great - the story, direction, and acting are all top-notch. With an IMDb rating of 9.3 and critical acclaim, it's easy to see why this movie is a must-watch.
4. Pulp Fiction (1994)
Pulp Fiction is an exceptional movie that managed to win over both critics and audiences alike. With Quentin Tarantino at the helm, the film showcases the talents of John Travolta, Uma Thurman, and Samuel L. Jackson, who delivered outstanding performances throughout.
Upon its release in 1994, it went on to earn a staggering $213,928,762 at the box office, cementing its position as one of the most successful movies of all time.
Streaming On: Netflix, and Amazon Prime
5. Se7en (1995)
Se7en premiered in theatres in 1995. Directed by David Fincher, this movie features Morgan Freeman, Brad Pitt, and Kevin Spacey in the lead. If you have a particular liking for crime-drama movies, then you can try this title.
Se7en received a score of 8.6 on IMDb and 65 on Metacritic.
6. Parasite (2019)
Headlined by Song Kang-ho, Lee Sun-kyun, and Cho Yeo-jeong, Parasite is a drama-thriller that hit the screens in 2019.
Bong Joon Ho brought the story to life with the help of competent crew members such as Bong Joon Ho, and Han Jin-won (screenplay), Hong Kyung-pyo (cinematography), and many others.
7. Spider-Man: Homecoming (2017)
Helmed for the screen by Jon Watts, Spider-Man: Homecoming is an action-adventure that hit the screens in 2017.
Its crew members include Jonathan Goldstein, John Francis Daley, Jon Watts, Christopher Ford, Chris McKenna, and Erik Sommers (screenplay), Salvatore Totino (cinematography), and Louise Frogley (costume), among others. The full-length feature was able to amass over $880,166,924 at the box office and received Kids' Choice Awards, USA, Teen Choice Awards, and Vega Digital Awards.
Streaming On: Netflix, Amazon Prime, and Disney Plus
8. The Green Mile (1999)
Paul Edgecomb is an officer at Cold Mountain Penitentiary's death row, nicknamed 'The Green Mile.' There, he's introduced to John Coffey, a mild-mannered African American man on death row after being convicted of sexually assaulting and murdering two white girls.
However, after John cures one of Paul's medical conditions and brings to life a fellow inmate's pet animal, the latter begins to realise that the former has supernatural abilities and also doubts whether he's truly guilty of his crimes.
9. Goodfellas (1990)
A true story about three gangsters, small-time rookie Henry Hill and purebred Tommy DeVito, brought together by another purebred Jimmy Conway, who pull off some of the biggest and meanest burglaries seen in New York.
While DeVito and Conway are willing to do all it takes to climb the ladder of organised crime, Hill gets pulled into their chaos, going from petty crimes to violent murders and worse.
How will Henry handle his rise and subsequent fall in the underworld when survival becomes difficult?
10. The Pianist (2002)
There are movies, and then there are works of art like The Pianist. The way Pawel Edelman captures each shot is nothing short of stunning, and it's hard not to be in awe of their talent. But what makes this film truly special is how it balances style and substance.
Streaming On: Netflix, and Amazon Prime