»
Where To Watch Interstellar? [United States Guide]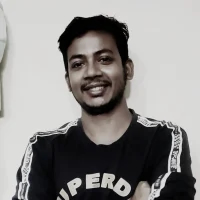 Aditya-Posted Sep 19, 2023
---
Interstellar premiered in theatres in 2014. Directed by Christopher Nolan, this movie features Matthew McConaughey, Anne Hathaway, and Jessica Chastain in the lead. If you have a particular liking for adventure-drama movies, then you can try this title.
Interstellar received a score of 8.6 on IMDb and 74 on Metacritic.
The future of the Earth is riddled with disasters, floods, famines, and droughts. The only way to ensure that mankind survives is through Interstellar travel. Cooper, an ex-science engineer cum pilot who's tied to his farming lands with his children Murph and Tom, is asked to go on a perilous mission with a few other scientists and enter a wormhole.
Cooper is chosen for this mission for his scientific knowledge and ability to fly an aircraft, unlike other crew members. As time is running out and the Earth continues to decay, Cooper has to make one of the hardest decisions of his life; choosing to save humanity by finding an alternative habitable planet or the possibility of never seeing his children again.
What will Cooper do?
Is Interstellar On Netflix?
Unfortunately, Interstellar hasn't landed in the United States for streaming on Netflix. However, fans worldwide can enjoy it in 32 other countries. Take a look at some of them.
Australia
Germany
France
Italy
New Zealand
Switzerland
Is Interstellar On Amazon Prime?
You can stream Interstellar in the United States through Amazon Prime. Furthermore, this title extends its availability to 46 other countries, with a few highlighted below.
Germany
France
Italy
Japan
Denmark
Brazil
Switzerland
Finland
Norway
Argentina
Is Interstellar On Max?
We regret to inform you that Interstellar is currently unavailable for streaming on Max in the United States. While you wait, explore titles similar to The Dark Knight (2008), Joker (2019), Pulp Fiction (1994), The Matrix (1999), and The Dark Knight Rises (2012) for your viewing pleasure.
Is Interstellar On Disney Plus?
While Interstellar is temporarily unavailable for streaming on Disney Plus in the United States, you can still indulge in similar titles like Avengers: Endgame (2019), Avengers: Infinity War (2018), Star Wars: Episode V - The Empire Strikes Back (1980), The Avengers (2012), and Captain America: Civil War (2016). We appreciate your patience during this period.
Is Interstellar On Hulu?
Regrettably, Interstellar hasn't made its way to the United States for streaming on Hulu. Nevertheless, fans across the globe can savour it in 1 other country listed below.
Is Interstellar On Apple TV+?
Regrettably, Interstellar is not currently available for streaming in the United States on Apple TV+. We'll keep you informed with updates on its availability, so please stay tuned.
Is Interstellar On Paramount Plus?
Enjoy watching Interstellar in the United States on Paramount Plus! This title is not confined to just one location; it's also streaming in 2 other countries. Take a look at some of them.
Other Services To Watch Interstellar In the United States?
In addition to the previously mentioned platforms, Interstellar is accessible for streaming on several other distinguished platforms, featuring MGM Plus Amazon Channel, Paramount Plus Apple TV Channel , Paramount+ Amazon Channel, Paramount+ Roku Premium Channel, and MGM Plus Roku Premium Channel. Should you maintain subscriptions with any of these services, you are well-prepared to indulge in an exceptional cinematic experience.
Official Trailer Of Interstellar
Cast Information Of Interstellar
Matthew McConaughey as Cooper
Anne Hathaway as Brand
Jessica Chastain as Murph
Mackenzie Foy as Murph (10 Yrs.)
Ellen Burstyn as Murph (Older)
John Lithgow as Donald
Timothée Chalamet as Tom (15 Yrs.)
David Oyelowo as School Principal
Collette Wolfe as Ms. Hanley
Francis X. McCarthy as Boots
Bill Irwin as TARS
Andrew Borba as Smith
Wes Bentley as Doyle
William Devane as Williams
Michael Caine as Professor Brand
David Gyasi as Romilly
Josh Stewart as CASE
Casey Affleck as Tom
Movies Similar To Interstellar Streaming In the United States
1. The Dark Knight (2008)
Lieutenant James Gordon and Gotham's new district attorney Harvey Dent choose to successfully round up all the criminals that plague Gotham City till an evil and devious supervillain named 'The Joker' appears, creating a new wave of disorder and anarchy.
Batman with help from Gordon and Dent, must not just foil The Joker's plans but also blur the line between hero and vigilante. There's a lot on the line and Batman's set to win some and lose some; which will it be?
Streaming On: Netflix, and Max
2. The Departed (2006)
Headlined by Leonardo DiCaprio, Matt Damon, and Jack Nicholson, The Departed is a crime-drama that hit the screens in 2006.
Martin Scorsese brought the story to life with the help of competent crew members such as William Monahan, Alan Mak, and Felix Chong (screenplay), Michael Ballhaus (cinematography), and many others.
3. The Hateful Eight (2015)
Looking for a movie to watch? The Hateful Eight could be a good option. With a runtime of 2 hours and 48 min and released in 2015, it stars Samuel L. Jackson, Kurt Russell, and Jennifer Jason Leigh and was directed by Quentin Tarantino.
4. Reservoir Dogs (1992)
Eight gangsters carry out a diamond heist. Their heist goes haywire, with one person dead, one grievously injured, two people missing, several casualties and one kidnapped policeman. While they believe someone might have tipped off the police leading them to arrive when they were leaving, each of the surviving members begins to suspect the other of being the mole in the gang
5. Joker (2019)
Helmed for the screen by Todd Phillips, Joker is a crime-drama that hit the screens in 2019.
Its crew members include Todd Phillips, Scott Silver, Bob Kane, Bill Finger, and Jerry Robinson (screenplay), Lawrence Sher (cinematography), and Mark Bridges (costume), among others. The full-length feature was able to amass over $1,074,458,282 at the box office and received Academy Awards, USA, BAFTA Awards, and Screen Actors Guild Awards.
Streaming On: Amazon Prime, and Max
6. The Wolf of Wall Street (2013)
The Wolf of Wall Street is a biography-comedy which has been helmed for the screen by Martin Scorsese.
Toplined by actors such as Leonardo DiCaprio, Jonah Hill, and Margot Robbie (main characters), the film was released in 2013 with a runtime of 3 hours.
Streaming On: Amazon Prime, and Paramount Plus
7. Inglourious Basterds (2009)
In 1941, SS-Standartenführer Hans Landa is on a mission to hunt down and exterminate Jewish families hiding in Nazi-occupied France. When he interrogates French farmer Perrier LaPadite, he discovers the whereabouts of the Dreyfus family, and in a cruel twist of fate, only one member survives, Shosanna Dreyfus.
In 1944, Lieutenant Aldo Raine assembles a team of Jewish-American soldiers, known as the "Basterds", to take revenge on the Nazis by killing and scalping them. They come across Shosanna who is now living in Paris and operating a cinema under the name Emmanuelle Mimieux.
Shosanna plots to set the cinema ablaze during a premiere of a Nazi propaganda film, "Stolz der Nation" attended by the Nazi Party leaders.
Streaming On: Amazon Prime
8. Saving Private Ryan (1998)
Bankrolled by Dreamworks Pictures, Saving Private Ryan is a drama-war starring Tom Hanks, Matt Damon, and Tom Sizemore in prominent roles.
Helmed by Steven Spielberg, the motion picture became a box-office success as it amassed $217,049,603 in the United States of America and Canada. Its worldwide total was $482,349,603 against a production budget of $70,000,000.
Streaming On: Amazon Prime
9. The Truman Show (1998)
Bankrolled by Paramount Pictures and helmed by Peter Weir, The Truman Show is a comedy-drama that hit the screens in 1998.
Streaming On: Amazon Prime
10. Memento (2000)
Memento is a movie that has something for everyone. Directed by Christopher Nolan, and featuring an exceptional cast led by Guy Pearce, Carrie-Anne Moss, and Joe Pantoliano, the film was released in 2000 to universal acclaim.
It went on to gross an impressive $40,047,078 at the box office, cementing its place as one of the most successful movies of its time.
Streaming On: Amazon Prime