»
Top 50 Most Popular Virgo Celebrities Of All Time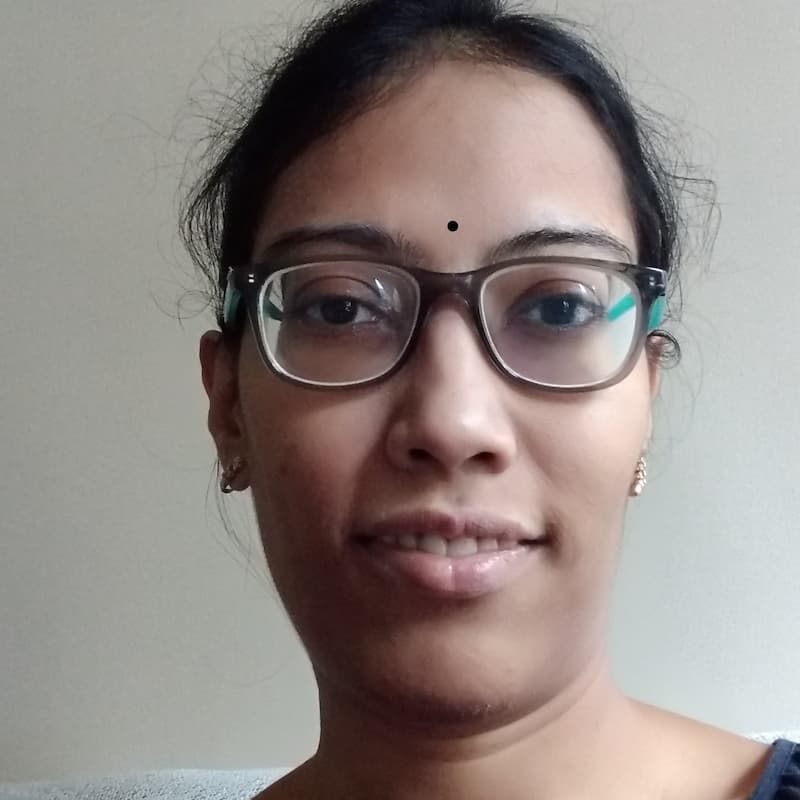 Aishwarya-Updated Nov 26, 2023
---
If a person is born between the 23rd of August and the 22nd of September, they belong to the sun sign of Virgo.
This is an earth sign, and Virgos are known for qualities like hard work, patience, practicality, perfectionism, kind-heartedness, etc.
Such industrious qualities make for a successful and well-loved person. Hence, we can find many popular, well-respected, successful Virgos at the top of their game.
These stars are not only known for their work but also for their personality. They stand as beacons of humanity and an inspiration for their fans.
Virgos are also known for being stubborn, self-critical, helpful, and kind. Their sharp intellect helps them win debates. They are also consistent performers and diligent workers.
They are the kind of people we should emulate. ENTOIN brings you a list of popular Virgos who have won our hearts and accolades with their brilliance.
1. Beyoncé (September 4, 1981)
Beyoncé is a singer, songwriter, actress, and producer. She is most famous for her vocal range and amazing dance talent.
She began as a part of a girl group called Destiny's Child, which was the best-selling girl group of all time.
The group released many hit singles and albums that went platinum and won several Grammy Awards, etc. In 2006, Destiny's Child disbanded, and Beyoncé launched her solo career with her debut album B'Day.
She also debuted in films and appeared in The Pink Panther, Dreamgirls, Obsessed, and The Lion King. She was successful both as an actress and a singer.
Beyoncé won several awards and nominations, including 28 Grammy Awards, 26 MTV VMAs, 24 NAACP Image Awards, 31 BET Awards, 17 Soul Train Music Awards, etc.
2. Salma Hayek (September 2, 1966)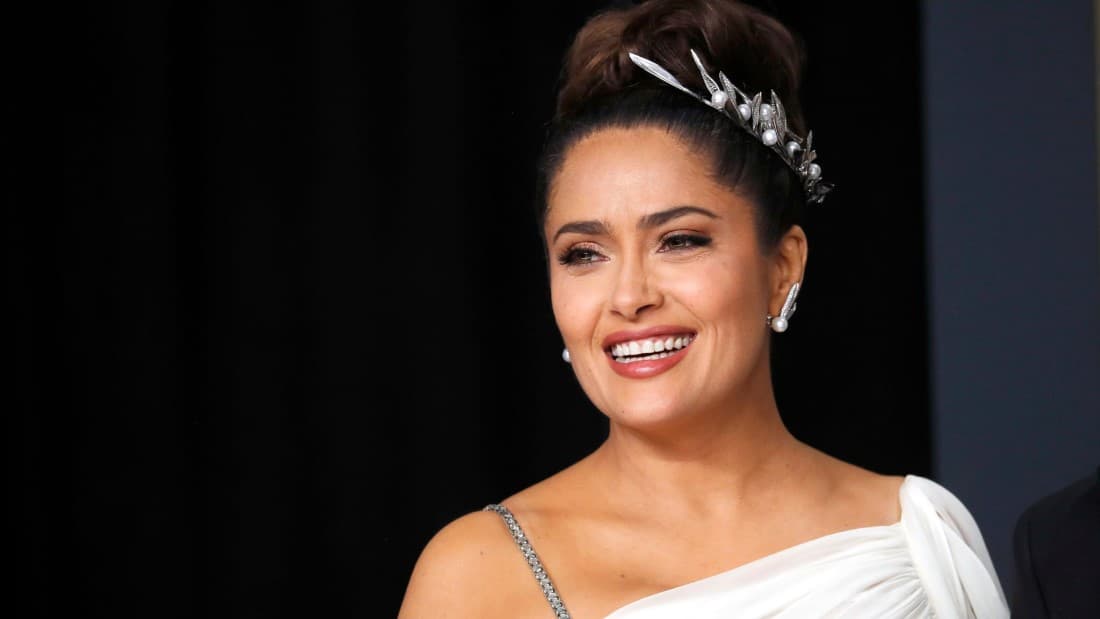 Salma Hayek Pinault is a Mexican- American actress and producer. She appeared in Mexican soap operas like Teresa and Un Nuevo Amanecer and films like Mi Vida Loca and El Callejón de los Milagros.
After her initial success with Mexican shows, Hayek moved to the USA to train and work in Hollywood. Salma Hayek starred in critical and commercial hits like From Dusk Till Dawn, Wild Wild West, Dogma, Frida, Once Upon a Time in Mexico, After the Sunset, Bandidas, Grown Ups, and its sequel, Beatriz at Dinner, The Hitman's Bodyguard, Eternals, House of Gucci, etc.
Salma Hayek was introduced to Hollywood as a sex symbol in her initial films like Desperados, From Dusk Till Dawn, etc.
People magazine, FHM, and Maxim listed Salma Hayek among the 50 Most beautiful/sexiest women.
3. Keanu Reeves (September 2, 1964)
Keanu Charles Reeves is an actor and musician. He plays the bass guitar for the music band Dogstar during his downtime.
Keanu Reeves is a Canadian actor who rose to fame with the comedy-adventure film Bill & Ted's Excellent Adventure.
After that, he starred in the independent film, My Own Private Idaho, which established him as an actor. Reeves found fame as an action hero in films like Point Break and Speed.
However, his role in the Matrix trilogy, as Neo sent him into the stratosphere of fame. He followed it up with The Devil's Advocate, Constantine, the John Wick trilogy, etc.
Many of Reeves's co-stars and the media have called him the most introverted and shy actor. He is also a very private person.
However, this has not stopped the internet from gushing over him as he proved himself to be a kind, generous and humble human being on several occasions.
4. Jungkook (September 1, 1997)
Jeon Jung-kook is known mononymously as Jungkook. He is the lead vocalist of the South Korean music band BTS.
He is the singer, songwriter, and youngest member of the boy band that achieved international fame and put K-Pop on the world music map.
Jungkook has sung lead vocals on all the BTS tracks and released solo singles like Begin, Euphoria, My Time, soundtrack Stay Alive, for the webtoon 7Fates: Chacko.
Jungkook featured in Charlie Puth's single Left and Right, which peaked at number 22 on the Billboard Hot 100 list.
Jungkook has been voted one of the most loved celebrities in South Korea. He also has the most retweeted tweets on Twitter.
His popularity in Korea and Japan has earned him the moniker Sold-Out King.
5. Tom Hardy (September 15, 1977)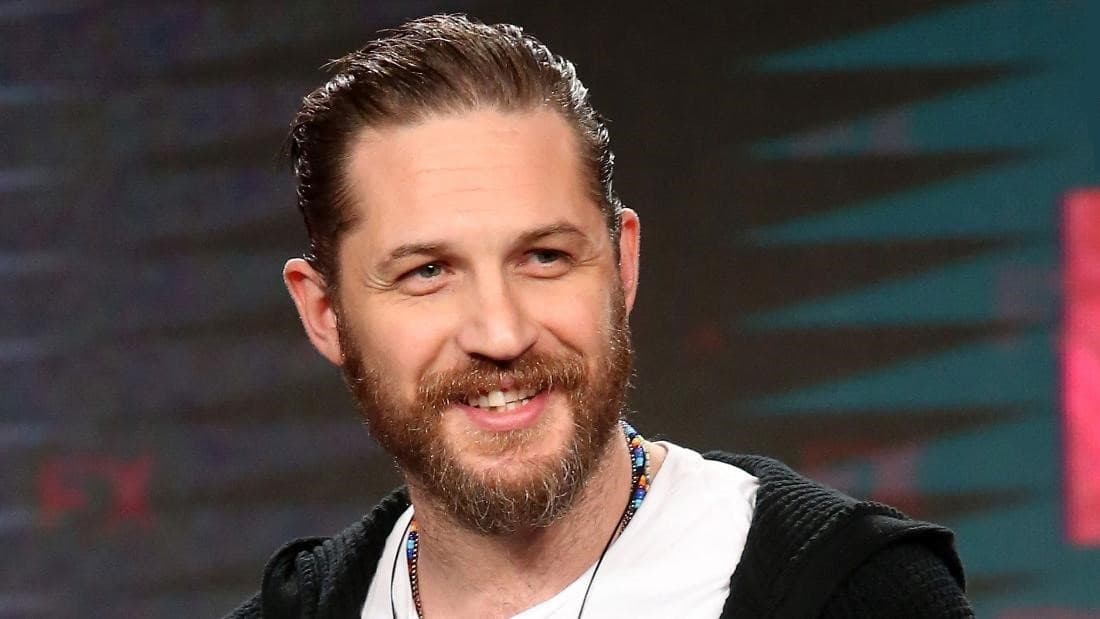 Edward Thomas 'Tom' Hardy is an English actor, producer, and screenwriter. Hardy started as a model after he won a talent show called Find me a Supermodel from The Big Breakfast.
He was signed up by Models 1 and had a brief modelling career. Later, Tom Hardy trained at the Drama Center London to become an actor and earned his debut role in Black Hawk Down.
He went on to work in Star Trek: Nemesis, RocknRolla, Bronson, Warrior, Tinker Tailor Soldier Spy, Locke, The Drop, etc.
Tom Hardy got critical acclaim for his role in Christopher Nolan's The Dark Knight Rises, Mad Max: Fury Road, MCU's Venom, and its sequel.
For his role in The Revenant, Tom Hardy received an Academy Award nomination.
6. Adam Sandler (September 9, 1966)
Adam Sandler is an actor, comedian, and filmmaker. He graduated from New York's Tisch School of Arts and decided to go the comedy route.
He joined the crew of Saturday Night Live in 1990 and worked till 1995. Sandler became a staple of the comedy genre with films like Happy Gilmore, The Waterboy, The Wedding Singer, Big Daddy, etc.
He also starred in romantic comedies like 50 First Dates, Just Go With It, Blended, Punch-Drunk Love, etc. He also voiced Dracula in the Hotel Transylvania franchise.
Sandler also attempted dramas and attained acclaim with Reign Over Me, Uncut Gems, The Meyerowitz Stories, Hustle, etc.
7. Tyler Perry (September 13, 1969)
Tyler Perry is an actor, writer, director, and producer. He began his career with stage productions based on Christian faith and contemporary issues.
After initial hiccups, Perry built a strong following in the urban theatre circuit. Soon, he took his plays and adapted them into feature films like Madea's Family Reunion.
Tyler Perry is also an actor, and he starred in Star Trek, Alex Cross, Gone Girl, Teenage Mutant Ninja Turtles: Out of the Shadows, Vice, Those Who Wish Me Dead, Don't Look Up, etc.
Tyler Perry has created and directed many hit TV series like Tyler Perry's House of Payne, The Haves and the Have Nots, Meet The Browns, Ruthless, etc.
8. Zendaya (September 1, 1996)
Zendaya is an actress, singer, and fashion icon. She began her career as a child actress and starred in hit Disney series like Shake It Up, K. C. Undercover, Pixie Hollow Games, Frenemies, etc. She also launched her music career in 2011 with hits like Swag It Out, Watch Me, etc.
Zendaya transitioned to adult roles with her MCU film Spider-Man: Homecoming in 2017. She reprised her role as M. J. in the other two sequels as well. She was also cast in The Greatest Showman, the TV series Euphoria, Smallfoot, Dune, etc.
Apart from her film and music career, Zendaya is also known for her fashion and style statements. She launched her fashion line of unisex clothes called Daya by Zendaya. She also has a show collection under the same name.
9. Colin Firth (September 10, 1960)
Colin Andrew Firth is a British actor and producer. He rose to fame with his portrayal of challenging roles in British and Hollywood films.
Some of his early film credits with Colin Firth include critically acclaimed films like Month In The Country, Tumbledown, Valmont, etc.
Firth's portrayal of Mr. Darcy in the BBC production of Pride and Prejudice made him an international sensation. He followed it up with strong performances in English Patient, Shakespeare in Love, Bridget Jones's Diary, The Importance of Being Earnest, Girl with a Pearl Earring, Love Actually, etc.
Firth turned producer with his production company Raindog Films, which made the Eye In The Sky. His other successes include the Oscar-nominated A Single Man', and the Oscar-winning King's Speech.
He also starred in Tinker Tailor Soldier Spy, Kingsman: The Secret Service, Conspiracy, etc.
10. Amy Poehler (September 16, 1971)
Amy Poehler is an actress, comedian, writer, director, and producer. She is an exponent of Saturday Night Live, where she presented the Weekend Update.
Poehler is a comedy force to reckon with and has starred in one of the best sitcoms, Parks and Recreation.
Poehler trained in improvisational comedy at Chicago's Second City and the ImprovOlympics. Later, she co-founded the comedy troupe Upright Citizens Brigade.
They moved to New York City, where Amy Poehler founded the Upright Citizens Brigade Theater. To Showcase her comedic talent, Poehler produced, directed, and starred in many hit TV series and films.
A few of them are Parks and Recreation, Inside Out, The Mighty B! Horton Hears a Who, Shrek The Third, Welcome to Sweden, Broad City, Difficult People, Duncanville, Three Busy Debras, Russian Doll., etc.
11. Chris Pine (August 26, 1980)
Chris Pine is an American actor and the son of Robert Pine and Gwynne Gilford. He comes from a family of artists and completed his BA in English at the University of California, Berkeley.
He loved theatre and acting and studied at the American Conservatory Theater in San Francisco. Chris Pine gained fame with his role in The Princess Diaries 2: Royal Engagement as Lord Devereaux in 2004.
After that, Pine starred in the Star Trek reboot film series as Captain James T Kirk. He also starred in DCEU's Wonder Woman franchise as Steve Trevor.
Apart from these film franchises, Chris Pine worked in memorable roles in Into The Woods, Unstoppable, Jack Ryan: Shadow Recruit, The Finest Hours, Outlaw King, Rise of The Guardians, etc.
12. Jimmy Fallon (September 19, 1974)
James Thomas 'Jimmy' Fallon is a talk show host, actor, and comedian. From childhood, he was always interested in comedy and was a huge fan of Saturday Night Live.
He dropped out of college to move to LA and auditioned for comedy shows. After nailing the auditions, Fallon joined the cast of SNL in 1998 and worked there for six years.
He was also musically inclined and incorporated it into his sketches. After SNL, Fallon starred in a few films like Taxi, Fever Pitch, Factory Girl, etc.
He also did voice acting in the Arthur animated film series. In 2009, he came back to television as a talk show host for Late Night with Jimmy Fallon on NBC.
Next, he moved to The Tonight Show Starring Jimmy Fallon and has been there ever since.
13. Idris Elba (September 6, 1972)
Idris Elba is a British rapper, DJ, and actor. He would DJ at weddings to raise money and attend the National Youth Music Theater.
He worked odd jobs to keep the money flowing between auditions. Elba debuted in the TV series 2point4 Children.
Idris Elba worked in British sitcoms and shows before he got his breakout with HBO's The Wire in 2002.
Following that, he was cast in series like Luther, The Office (US version), etc. He also starred in films like Daddy's Little Girls, Prometheus, Pacific Rim, etc.
In 2011, Elba was seen in MCU's Thor, where he portrayed Heimdall. He played the role in all its sequels.
The other memorable roles of Idris Elba were in Beasts of No Nation, Molly's Game, The Jungle Book, Star Trek Beyond, Sonic The Hedgehog 2, etc.
14. Blake Lively (August 25, 1987)
Blake Lively is an American actress. She developed an interest in acting and show business from a young age when she started attending the acting classes taught by her parents.
Lively was cast in a minor role at the age of ten in Sandman. Later, under her brother's guidance, Blake Lively was cast as Bridget Vreeland in the Sisterhood of Traveling Pants.
The film was a commercial success, and she reprised the role in its sequel as well. Some of the other memorable roles of Blake Lively include Gossip Girls, Green Lantern, New York, I Love You, The Town, The Age of Adeline, Accepted, A Simple Favor, The Rhythm Section, The Shallows, etc.
15. Jack Black (August 28, 1969)
Thomas Jacob 'Jack' Black is an actor, comedian, musician, and songwriter. He is the vocalist of the rock duo Tenacious D which won a Grammy Award for their comedy rock music.
Tenacious D released four studio albums in 1994. Jack Blac began his acting career doing supporting roles on TV and in films like Demolition Man, The Fan, Waterworld, The Cable Guy, Mars Attacks!, Dead Man Walking, etc.
He had his breakout with High Fidelity in 2000, after which he starred in Shallow Hal, Orange County, School of Rock, Envy, The Holiday, etc.
The most famous role of Jack Black has been in the animated film Kung Fu Panda. He reprised his role as Po in the later sequels as well.
16. Cameron Diaz (August 30, 1972)
Cameron Michelle Diaz is a former model, actor, and author. While still in high school, she began her modelling career.
She was signed with Elite Model Management and worked in advertisements for Calvin Klein, Levi's, Coca-Cola, etc. She also appeared on the cover of Seventeen magazine.
In 1994, she debuted in Hollywood with The Mask and went on to become one of the most bankable actresses in Hollywood.
She starred in My Best Friend's Wedding, There's Something About Mary, Any Given Sunday, Being John Malkovich, Gangs of New York, Charlie's Angels, its sequel, etc.
Cameron Diaz has written two health books titled The Body Book, and The Longevity Book.
17. Jason Derulo (September 21, 1989)
Jason Derulo is the stage name of Jason Joel Desrouleaux. He is an American singer and songwriter born to Haitian parents.
Derulo displayed a keen talent for songs and lyrics from a young age. As a teenager, he wrote for Birdman (a New Orleans Rapper), and it garnered fame and recognition for him.
Jason Derulo also contributed lyrics to artists like Diddy, Sean Kingston, Lil Wayne, Donnie Klang, etc. Later, he decided to become a singer himself and signed up with Beluga Heights.
He released many hit singles like "Wiggle", "Talk Dirty", "Want to Want Me", "Trumpets", "It Girl", "In My Head", "Ridin' Solo" etc.
Jason Derulo released four studio albums titled Jason Derulo, Future History, Talk Dirty/ Tattoos, and Everything is 4.
18. Melissa McCarthy (August 26, 1970)
Melissa McCarthy is an actress, comedian, writer, and producer. She trained in improv and sketch comedy with The Groundhogs troupe in Los Angeles.
She began work in TV series and comedy series like Gilmore Girls, Samantha Who, Mike and Molly, etc. McCarthy gained widespread acclaim and praise for her role in The Bridesmaids, which also earned her an Academy Award nomination.
She went on to star in Identity Thief, The Heat, Tammy, St. Vincent, Spy, The Boss, Ghostbusters, etc. Melissa McCarthy also tried to play dramatic roles in The Kitchen and Can You Ever Forgive Me? For the latter role, McCarthy earned her second Academy Award nomination.
19. Jennifer Coolidge (August 28, 1961)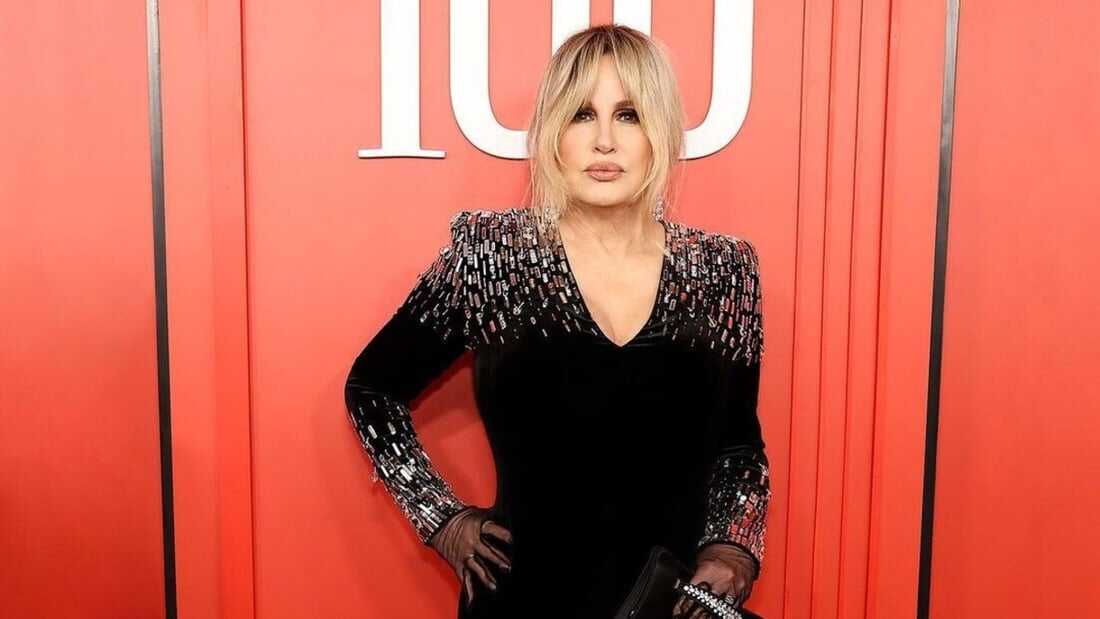 Jennifer Coolidge embodies qualities like meticulous, hardworking, and analytical. Her career has been marked by a dedication to her craft and a willingness to embrace unconventional roles, showcasing her versatility and comedic genius.
Coolidge's breakthrough came in the early 2000s with her memorable performance as Stifler's Mom in the "American Pie" franchise. She played the eccentric Paulette Parcelle in the "Legally Blonde" franchise, the flamboyant socialite Sophie Kaczyński in "2 Broke Girls." etc.
For her role as the perpetually stoned Tanya McQuoid in the anthology series "The White Lotus," she earned critical acclaim for her comedic timing and ability to elevate even the most absurd characters.
20. Tim Burton (August 25, 1958)
Timothy Walter Burton is a filmmaker, artist, art director, and animator. Burton had a fascination for the Stop Motion animation style and made animated short films using this technique.
It caught the attention of Disney Studios, and he began work as a graphic designer, animator, and art director.
Later, he began directing feature films and made gothic-style movies that became his distinctive style. A few of his hit films include Beetlejuice, Edward Scissorhands, The Nightmare Before Christmas, Ed Wood, Sleepy Hollow, Sweeney Todd: The Demon Barber of Fleet Street, Alice in Wonderland, etc.
Tim Burton is known for often collaborating with Johnny Depp, Helena Bonham Carter, Winona Ryder, Lisa Marie, and Danny Elfman to make his biggest hits.
21. Hugh Grant (September 9, 1960)
Hugh Grant is a British actor who is famous for his roles in romantic comedies as the awkward or bumbling British bloke.
Grant made his debut in the Merchant-Ivory film Maurice. He also worked on The Remains of the Day, Ang Lee's Sense and Sensibility, Restoration, etc.
For a while, Hugh Grant was typecast in romantic comedies like Four Weddings and a Funeral, Notting Hill, Bridget Jones's Diary, About a Boy, Two Weeks Notice, Love Actually, etc.
He tried to break the trend and starred in dramatic roles in Music and Lyrics, Florence Foster Jenkins, The Man from U. N. C. L. E., The Gentlemen, etc. He played the villain in films like Cloud Atlas and Paddington 2.
22. Alexander Skarsgård (August 25, 1976)
Alexander Skarsgård is a Swedish actor. He is the eldest son of Stellan Skarsgård and the elder brother of Gustav, Bill, and Valter Skarsgård.
Alexander Skarsgård debuted at the age of seven in Ake and His World and followed it up with an acclaimed performance in Hunden Som Log.
Skarsgård became uncomfortable with the fame and quit movies for regular school education. After finishing his mandatory national service in the Swedish Armed Forces, he decided to learn acting and enrolled at Leeds University and later Marymount Manhattan College.
Skarsgård was cast in Zoolander but got his big break in the TV series, True Blood. After that, he gained further acclaim with roles in Melancholia, Battleship, Legend of Tarzan, Big Little Lies, Long Shot, Godzilla vs King Kong, Passing, The Northman, The Stand, etc.
23. Keke Palmer (August 26, 1993)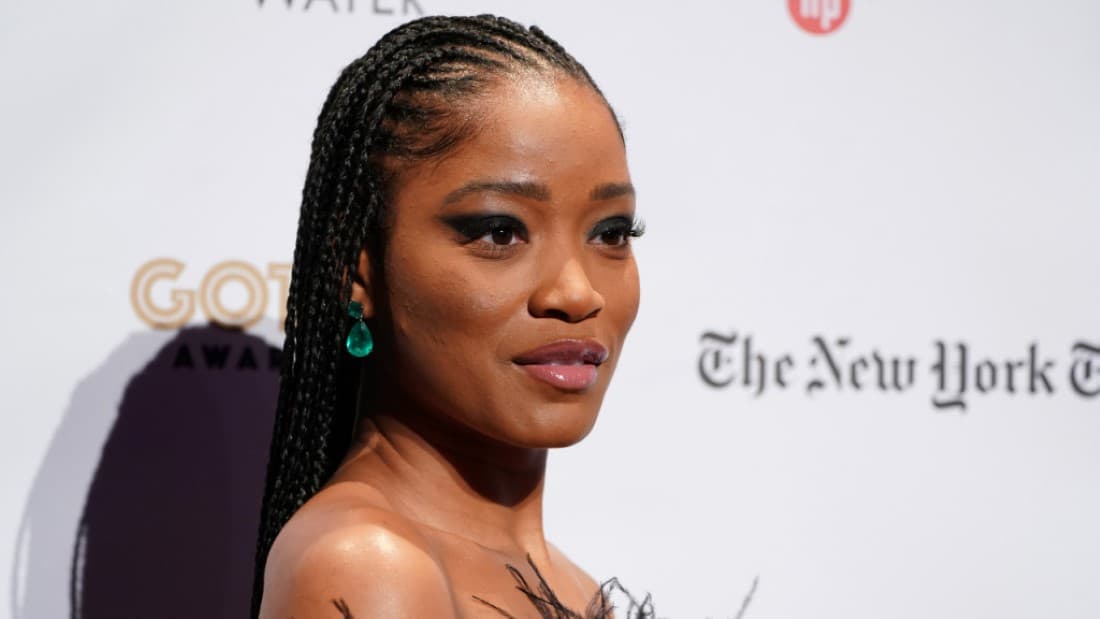 Lauren Keyana Palmer is famous for the stage name Keke Palmer. She is a singer, actress, and TV personality.
She started performing on stage at the age of nine in plays like The Lion King. This led to her debut film role in BarberShop 2: Back In Business.
Keke Palmer got her breakthrough role as Akeelah in the film Akeelah and The Bee in 2006. The following year, Palmer also began her singing career with her debut album So Uncool.
She also starred in Madea's Family Reunion, True Jackson VP, Winx Club, Rags, Scream Queens, Nope, Scream, etc. Keke Palmer garnered several nominations and awards including Young AArtist Awards, SAG Awards, NAACP Image Awards, Black Reel Awards, Primetime Awards, BET Awards, etc.
24. Nick Jonas (September 16, 1992)
Nicholas Jerry Jonas is a singer, songwriter, and actor. He started out on Broadway, performing in musicals. His performance earned him a contract with Columbia Records, and his band, Jonas Brothers was formed with his elder brothers Kevin and Joe Jonas.
The Jonas Brothers released successful albums like Its About Time, Jonas Brothers, A Little Bit Longer, and 'Lines, Vines and Trying Times'.
They also performed in the Disney series Camp Rock, its sequel, and other Disney shows like Jonas Brothers: Living the Dream and Jonas.
After the band split, Nick Jonas released a solo album, Who Am I, before he took up acting. Nick Jonas acted in films like Jumanji: Welcome To The Jungle, its sequel, Ugly Dolls, Chaos Walking, etc.
25. Liam Payne (August 29, 1993)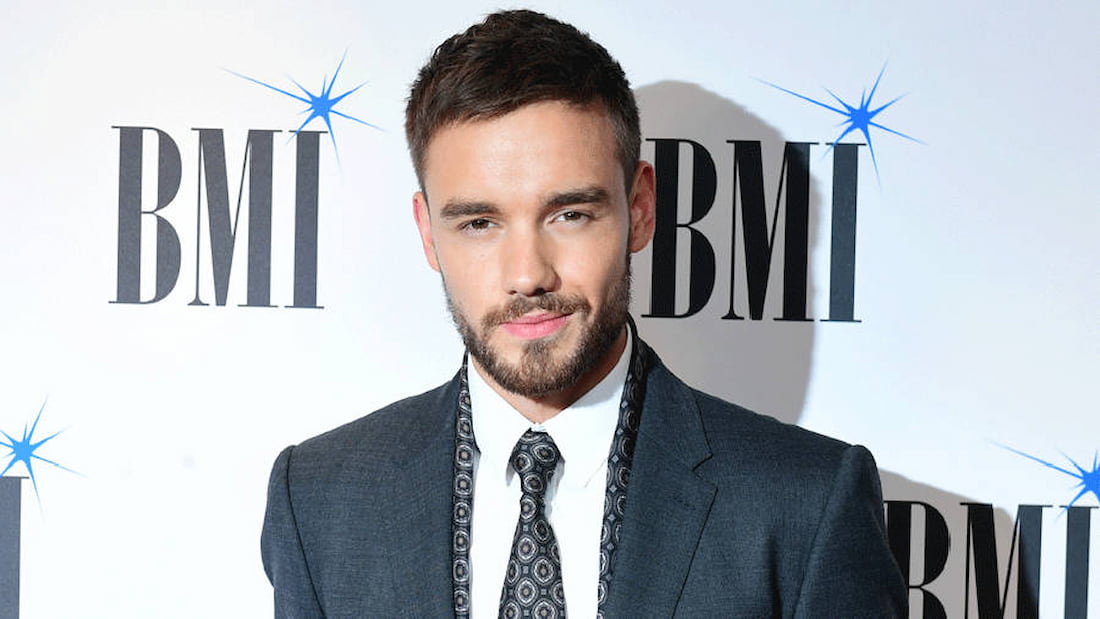 Liam Payne is an English singer, songwriter, and former member of the internationally renowned boy band One Direction.
Formed on the reality TV show "The X Factor" in 2010, One Direction achieved enormous success with a string of chart-topping albums, sold-out tours, and a dedicated global fanbase.
As a member of the group, Payne showcased his strong vocals and charismatic presence. After the band went on hiatus, he pursued a solo career and released his debut solo album, "LP1," in 2019.
Payne has collaborated with various artists and continued to make waves in the music industry with his solo endeavours. Known for his smooth vocals and energetic performances, Liam Payne remains a prominent figure in pop music.
26. Bebe Rexha (August 30, 1989)
Bebe Rexha's journey to musical stardom is a testament to her unwavering dedication, resilience, and songwriting prowess. Her path was far from easy, filled with rejections and setbacks, but her belief in her talent and her passion for music propelled her forward.
She began writing songs at the age of 14 and got her breakthrough when she co-wrote Eminem and Rihanna's hit single "The Monster" in 2013. This success opened doors, leading to songwriting credits for artists like David Guetta, Nicki Minaj, Selena Gomez, Nick Jonas, and Shinee.
In 2015, Rexha released her debut EP, "I Don't Wanna Grow Up," and her debut studio album, "Expectations" released in 2018 which became an anthem for self-acceptance.
27. Naomie Harris (September 6, 1976)
Naomie Harris is an English actress who got appointed the Officer of the Order of The British Empire in 2017.
She is famous for her role as Eve Moneypenny in the James Bond films like Skyfall, Spectre, and No Time To Die.
Naomie Harris began acting at the age of eleven in the TV series Simon and the Witch. She gained notice for her work 28 Days Later in 2002.
She followed it up with strong performances in the Pirates of the Caribbean franchise as Tia Dalma/ Calypso, Venom: Let There Be Carnage, Winnie Mandela in Mandela: A Long Walk To Freedom, etc.
Naomie Harris earned an Academy Award nomination for her role in the award-winning film Moonlight. She was also nominated for a Golden Globe, a BAFTA, a SAG award, etc.
28. Ava DuVernay (September 24, 1972)
Ava DuVernay is an American director, TV producer, and film publicist. She began her career as a journalist after completing her BA degree in English Literature and African American Studies.
She became disillusioned with journalism after the O. J. Simpson trial coverage and became a film publicist. DuVernay started the public relations firm DVAPR for the entertainment and lifestyle industry.
Growing up, she visited Selma, Alabama with her father and learned all about the Selma to Montgomery marches that took place in 1965.
This inspired the film Selma, which earned her a Golden Globe nomination. Ava DuVernay also made other documentary films, short films, and TV series like 13th, When They See Us, Middle of Nowhere, A Wrinkle in Time, Colin in Black & White, I Will Follow, etc.
29. Jennifer Hudson (September 12, 1981)
Jennifer Hudson is an American actress and singer. She is the youngest woman and second black woman to win all four major entertainment awards in America.
Jennifer Hudson was the youngest winner of an Emmy award, a Grammy Award, an Oscar award, and a Tony Award.
Jennifer began her journey with the talent show American Idol, where she became a finalist. In 2006, Hudson was cast as Effie White in the musical film DreamGirls, for which she won an Academy Award.
In 2008, she released her self-titled debut album, which earned her a Grammy Award. Jennifer Hudson also appeared in TV series like Empire, Hairspray Live!, Voice UK, Voice US, Baba Yaga, etc. For the latter, Hudson won her Daytime Emmy Award.
30. Taraji P. Henson (September 11, 1970)
Taraji P. Henson is an American actress and singer. She is an acclaimed actress who steadily grew in Hollywood from minor roles to award-winning and nominated roles in films and television.
Henson was nominated for an Academy Award, three Primetime Emmy Awards, five SAG Awards, multiple Black Reel awards, BET awards, and more.
The most outstanding roles of Taraji P. Henson have been in The Curious Case of Benjamin Button, Hustle & Flow, Hidden Figures, Baby Boy, Taken from Me: The Tiffany Rubin Story, etc.
She also starred in TV series like Boston Legal, Empire, Eli Stone, The Division, etc.
31. Blair Underwood (August 25, 1964)
Blair Underwood is an American actor who starred in numerous TV series and films throughout the 1990s and into the 2000s.
He rose to fame with his role in the comedy-drama Krush Groove. Later, he was cast in many TV series like Downtown, 21 Jump Street, 'Scarecrow and Mrs. King', etc.
Underwood's role in the NBC legal drama L. A. Law earned him a Golden Globe nomination and an NAACP Image Award.
He went on to star in other hit series like City of Angels, High Incident, LAX, Dirty Sexy Money, In Treatment, The Event, Ironside, Quantico, etc.
He also appeared in films like Just Cause, Set It Off, Deep Impact, Rules of Engagement, Something New, Madea's Family Reunion, Juanita, etc.
32. Gloria Estefan (September 1, 1957)
Gloria Estefan is a Cuban-American singer, songwriter, actress, and businesswoman. She is the second best-selling Latin music artist in history and one of the best-selling female artists of all time.
Estefan won seven Grammy awards and is called the Queen of Latin Pop. Gloria Estefan has made Latin music popular and widely accepted with her band since the 1980s.
Estefan joined the band Miami Latin Boys and renamed it Miami Sound Machine, and their debut single Conga is famous to this day.
Their albums like Eyes of Innocence and Primitive Love were very successful. Estefan also released the Spanish language album Mi Tierra, which won her a Grammy for Best Tropical Latin Album.
In 1990, Gloria Estefan suffered an accident that led to a life-threatening cervical vertebrae fracture. However, after surgery and a year of rehabilitation, she was back on tour.
33. Niall Horan (September 13, 1993)
Niall Horan is an Irish singer, songwriter, and musician. He gained worldwide fame as a member of the British-Irish boy band One Direction, which formed on the reality TV show "The X Factor" in 2010.
As part of One Direction, Horan achieved immense success with chart-topping albums, sold-out tours, and a dedicated fanbase.
After the band went on hiatus in 2016, he embarked on a solo career. Horan released his debut solo album, "Flicker," in 2017, which received critical acclaim and produced hit singles such as "Slow Hands" and "This Town."
Known for his distinctive voice and charismatic stage presence, Niall Horan has established himself as a successful solo artist, continuing to captivate audiences with his heartfelt and melodic music.
34. Shania Twain (August 28, 1965)
Eileen Regina 'Shania' Twain is a Canadian singer and songwriter. She is known as the Queen of Country Pop and is also the best-selling female country music artist and one of the best-selling music artists of all time.
Shania Twain has received five Grammy Awards, multiple Billboard Music awards, etc. Shania Twain released her self-titled debut album in 1993, but it did not do well.
Later, she collaborated with the record producer Robert John Lange, and made her next album titled The Woman in Me.
This album started her reign of success, and she followed it with Come On Over, Up, etc. After 2004, Shania Twain took a long hiatus from music and later revealed that she was suffering from Lyme Disease and dysphonia. However, she recovered from both.
35. Michelle Williams (September 9, 1980)
Michelle Williams is an acclaimed actress who won a Primetime Emmy Award and two Golden Globe awards. She was also nominated for four Academy Awards, a Tony Award, four BAFTAs, six SAG awards, and more.
Michelle Williams began her acting career as a teenager and appeared in Lassie, Dawson Creek, etc. As she was very self-reliant and decided on an acting career, Williams applied for emancipation from her parents at the age of fifteen and pursued her film career.
Michelle Williams starred in many indie projects but also worked in big-budget films like Venom, The Great Gatsby, etc.
Her most memorable performances were in Brokeback Mountain, Blue Valentine, Manchester By The Sea, My Week With Marilyn, Shutter Island, The Greatest Showman, etc.
36. Pink (September 8, 1979)
Pink is the stage name of Alecia Beth Moore. She is an American singer, songwriter, actress, and dancer. From a young age, she had a strong singing voice that she loved to use.
Pink started performing in clubs at the age of 14 and developed a strong RnB style of music. She started writing her own songs too.
Pink released her first album Can't Take Me Home in 2000, and it went double platinum. Her next single, Lady Marmalade was a collaboration for the movie Moulin Rouge, and it became an international hit.
Pink's follow-up albums like Missundaztood, I'm Not Dead, and Funhouse were all major commercial successes. For her album, Try This, Pink won a Grammy Award for Best Female Rock vocal performance.
She went on to win two more Grammy Awards and multiple nominations at the Grammys, Billboard Music Awards, American Music Awards, Brit Awards, Billboard Music Awards, etc.
37. Michael Bublé (September 9, 1975)
Michael Steven Bublé is a Canadian singer who is known for his jazz and Christmas albums. Bublé earned four Grammy Awards, an American Music Award, multiple Juno Awards, etc.
He has many more nominations for Brit Awards, Billboard Music Awards, and more. Michael Bublé displayed his singing talent when he was thirteen and credited Bing Crosby's White Christmas as his inspiration.
He released his first album Babalu in 2001 but tasted international fame and success with his fourth album It's Time, in 2005.
Bublé's most significant album was his Crazy Love and Christmas, which topped the Billboard 200 list. Michael Bublé hosted the Juno Awards in 2013 and 2018. He also appeared as himself in multiple TV series and shows.
38. Ludacris (September 11, 1977)
Ludacris is the stage name of the rapper, record executive, and actor, Christopher Brian Bridges. He was born in Chicago but moved to Atlanta Georgia where he began his rap career.
Ludacris's music belongs to the Southern Hip-Hop style, also known as Dirty South music. Ludacris started out as a DJ before he released his first studio album titled Incognegro.
It was a limited success, but he repackaged and re-released that album as Back For The First Time to achieve great success.
He followed it up with similar music till 2006 when he made Release Therapy, which was a more serious album.
Most of Ludacris's music was very successful, and he also starred in films like the Fast and The Furious franchise, Crash, Hustle & Flow, Max Payne, Gamer, Fear Factor, etc.
39. Michael Keaton (September 5, 1951)
Michael Keaton was born Michael John Douglas. He is an actor with multiple awards and nominations to his name.
He earned an Oscar nomination, a BAFTA nomination, three Primetime Emmy nominations, etc. Keaton has also won several awards like two Golden Globe Awards, four DAG awards, five Critics Choice Awards, and more.
Michael Keaton is famous for his role as Bruce Wayne. Batman in Batman and Batman Returns.
He also starred in Birdman, Spider-Man: Homecoming, Mr Mom, Beetlejuice, Multiplicity, Spotlight, The Trial of the Chicago 7, etc.
In 2016, Michael Keaton was honoured with the Officer of Order of Arts and Letters in France.
40. Padma Lakshmi (September 1, 1970)
Padma Parvati Lakshmi is a model, activist, author, and television host. She is the first Indian-origin model to walk on the runway in Paris and Milan.
Her modelling career began when she was discovered in Madrid while studying. Her modelling career helped her clear her student loan.
Padma Lakshmi walked the runway for brands and designers like Emanuel Ungaro, Giorgio Armani, Gianni Versace, Ralph Lauren, etc., and appeared in campaigns of Roberto Cavalli and Versace.
Padma Lakshmi starred in a few Italian comedies and dramas before she recognized her love for food shows. She hosted Planet Food, Melting Pot: Padma's Passport, Top Chef, etc.
She also released cookbooks like Easy Exotic, Tangy, Tart Hot and Sweet, The Encyclopedia of Spices and Herbs: An Essential Guide to the Flavors of the World, etc.
41. Lili Reinhart (September 13, 1996)
Lili Reinhart is an actress and writer. She is most popular for her role as Betty Cooper in the CW teen drama Riverdale.
She started acting at the young age of fourteen and appeared in supporting roles in TV series and films like Scientastic!, Law and Order: SVU, Lilith, Not Waving But Drowning, The Kings of Summer, etc.
She tasted instant fame with her role as Betty Cooper in Riverdale. Later, she went on to star in Galveston, Hustlers, Chemical Hearts, Surviving Jack, and One World: Together At Home.
Reinhart has appeared and performed with her Riverdale cast in multiple songs. She also wrote a book of poems titled Swimming Lesson: Poems, which debuted at number 2 on the New York Times Bestsellers list.
42. Nas (September 14, 1973)
Nas is the stage name of Nasir bin Olu Dara Jones. He is a rapper and the son of the acclaimed jazz musician Olu Dara.
Influenced by his father's music, Nas ventured into rap and hip-hop with the moniker Nasty Nas. His debut album Illmatic was a critical and commercial success, and it was inducted into the Library of Congress's National Recording Registry.
While Nas's second album was a hit, his third and fourth album was heavily criticized for being commercial and untrue to his original style.
He was also embroiled in a feud with Jay-Z. This feud inspired him to release a diss track, Ether, which became a hit.
Nas got back into his groove with his later albums like Stillmatic, God's Son, Street's Desire, etc. He has seventeen Grammy nominations and won the award for Best Rap Album in 2021.
43. Harry Connick Jr. (September 11, 1967)
Harry Connick Jr. is a singer, musician, actor, and television host. He released several pops, jazz, and Christmas albums that were certified platinum.
He has seven US top-20 albums and ten number-one jazz albums. He earned three Grammy Awards for his album, Only You.
Harry Connick Jr. also starred in many hit TV series and films. Some of his memorable roles were in Will and Grace, Memphis Belle, Copycats, Hope Floats, Independence Day, P. S. I Love You, The Iron Giant, New In Town, etc. From 2016 to 2018, he hosted the talk show 'Harry' on NBC.
44. Evan Rachel Wood (September 7, 1987)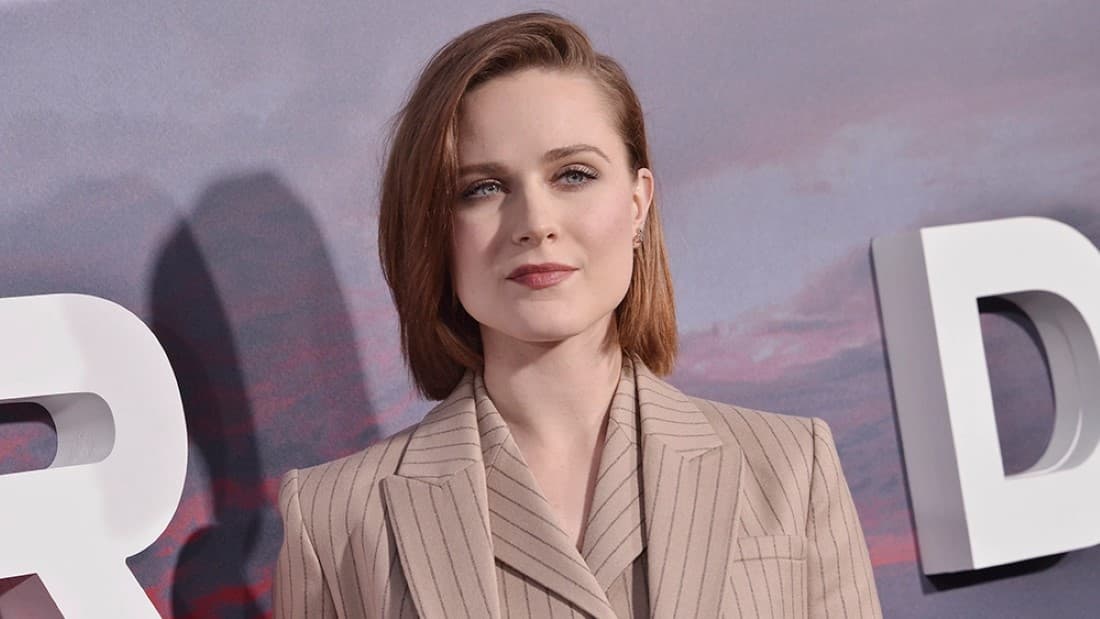 Evan Rachel Wood is an actress and an activist. She began her acting journey early in life, at eight years old.
She appeared in TV series like American Gothic, Once and Again, etc. She appeared in the acclaimed film, Digging to China, which earned her a Golden Globe nomination.
Wood continued acting in films and TV series like Profiler, True Blood, The West Wing, Westworld, Thirteen, Pretty Persuasion, Ides Of March, The Wrestler, Down in the Valley, Across the Universe, etc.
Evan Rachel Wood lent her support to survivors of sexual violence and testified in front of the subcommittee on crimes, terrorism, and homeland security.
She also testified before the California state senate to pass the Phoenix Act.
45. Emmy Rossum (September 12, 1986)
Emmanuelle 'Emmy' Grey Rossum is a talented singer, actress, and director. From the age of twelve, she sang at the Metropolitan Opera with great operatic singers like Pavarotti, Domingo, etc.
She sang the Happy Birthday song in all 12 keys to qualify for her job. In 1997, Emmy Rossum began acting in TV series, films, and Disney films.
Her notable roles were in Genius, Songcatcjer, Nola, etc. She transitioned into mainstream roles in Mystic River, The Day After Tomorrow, The Phantom of The Opera, Poseidon, Beautiful Creatures, etc.
Emmy Rossum also released music albums titled Inside Out, Sentimental Journey, and an EP, Carol of The Bells.
46. Leslie Jones (September 7, 1967)
Annette 'Leslie' Jones is a stand-up comedian and actress. She is best known for her days on Saturday Night Live, where she worked as a writer and cast member.
She was introduced to SNL by Chris Rock, who loved her routine at a 'black club.' Leslie Jones worked at SNL from 2014 to 2019.
She also worked in Just For Laughs in Montreal and Aspen Comedy Festival, Top Five, Trainwreck, Ghostbusters, Supermarket Sweep, etc.
She has comedy specials like Problem Child: Leslie Jones, Death To 2020, Leslie Jones: Time Machine, etc.
47. Alexis Bledel (September 16, 1981)
Kimberly Alexis Bledel is an American actress and model. She appeared on the cover of several fashion magazines like Teen Vogue, Glamour, CosmoGirl, Vanity Fair, Lucky, Elle Girl, Parade, Nylon, Seventeen, etc.
Popular beauty lifestyle magazines listed her among the hottest/ Sexy/ Beautiful women between 2002 and 2010. In 2000, Bledel starred in the comedy-drama Gilmore Girls as Rory Gilmore.
This role brought her immense fame. She followed it up with roles in Tuck Everlasting, Rushmore, The Sisterhood of Traveling Pants, its sequels, etc.
Alexis Bledel demented her popularity with recurring roles in Mad Men, The Handmaid's Tale, Sin City, Gilmore Girls: A Year in the Life, etc.
For her amazing performances, Bledel received several nominations for Primetime Emmy Awards, Screen Actors Guild Awards, Critic's Choice Awards, Teen Choice Awards, etc.
48. Ryan Phillippe (September 10, 1974)
Ryan Phillippe is an actor who gained prominence when he was cast in One Life To Live as Billy Douglas.
He starred as a teenager in many acclaimed films and shows like I Know What You Did Last Summer, Cruel Intentions, 54, Due South, Crimson Tide, etc.
His most memorable performances have been in Gosford Park, Crash, Flags of Our Fathers, Breach, Stop-Loss, MacGruber, The Lincoln Lawyer, The Bang Bang Club, Shooter, Wish Upon, Lady of The Manor, Damages, Secrets and Lies, Big Sky, etc.
49. Lea Michele (August 29, 1986)
Lea Michele, born on August 29, 1986, is an American actress, singer, and author. She gained fame for her role as Rachel Berry in the musical television series "Glee" (2009-2015).
Michele's portrayal of the ambitious and talented Rachel earned her critical acclaim and a dedicated fan following. Her powerful vocals and dynamic performances on the show showcased her immense talent as a singer.
Prior to "Glee," Michele had an extensive career in musical theatre, starring in Broadway productions such as "Spring Awakening." She has released solo music albums and ventured into film and television projects beyond "Glee."
Though her career has faced some controversy, Lea Michele remains recognized for her contribution to the world of musical theatre and her portrayal of Rachel Berry in "Glee."
50. John Mulaney (August 26, 1982)
John Mulaney is a stand-up comedian, writer, producer, and actor. He has many stand-up comedy events to his credit and won awards like the Peabody Award, two Primetime Emmy Awards, two Writers Guild awards, etc.
He also has 16 Primetime Emmy nominations, 10 Writers Guild Award nominations, etc. John Mulaney wrote and performed in Saturday Night Live, Documentary Now, Spider-Man: Into The Spider-verse, Mulaney (sitcom), etc.
His comedy specials are The Top Part, New in Town, The Comeback Kid, Kid Gorgeous, John Mulaney & the Sack Lunch Bunch, etc.
Mulaney also appeared on the Broadway show, Oh, Hello On The Broadway, and the Netflix series Big Mouth, etc.