»
Top 9 Best Underrated Horror Movies On Netflix In 2023 [Ranked]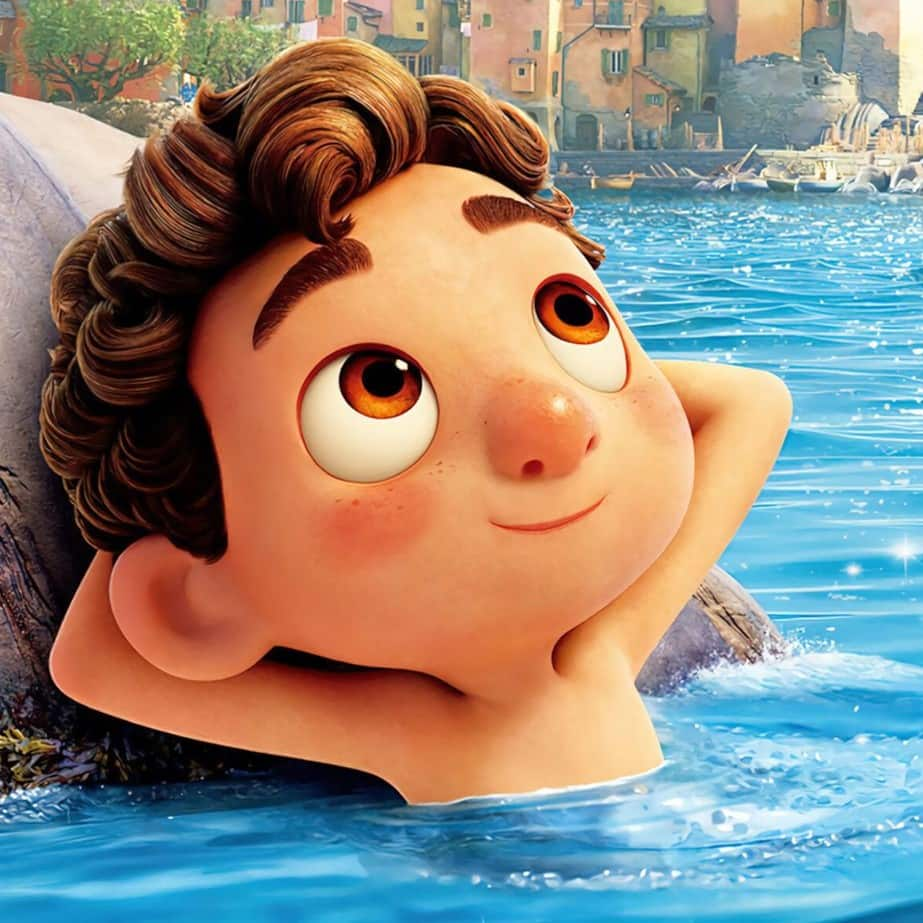 Charlie-Updated Sep 13, 2023
---
If you're someone who enjoys the thrills of jump scares and has watched some of the most well-known horror flicks like The Exorcism of Emily Rose, Nightmare on Elm Street, Poseidon and more, then this list is for you.
Beyond the well-known horror flicks which almost all enthusiasts of this genre have watched, there are real underrated gems out there, which can provide an equal thrill, if not more, through their psychological thriller narrative, gory bloodbath and nail-biting suspense.
We've curated a list of some of the best-underrated horror films available on Netflix below.
1. Train to Busan (2016)
Train to Busan premiered in theatres in 2016. Directed by Sang-ho Yeon, this movie features Gong Yoo, Jung Yu-mi, and Ma Dong-seok in the lead. If you have a particular liking for action-horror movies, then you can try this title.
Train to Busan received a score of 7.6 on IMDb and 73 on Metacritic.
Seok-woo is a cynical divorced father who feels guilty about not spending much time with his daughter Su-an. When she wishes to spend her birthday with her mother, Seok-woo grants her wish, and they take the KTX101 train to Busan.
There are several other passengers as well. As the train progresses, there's news of a zombie outbreak spreading southwards across the country. But, what makes matters worse is, there's an infected passenger on the train, and before they can make sense of her, the train is overrun by zombies and the survivors struggle to stay alive and reach Busan's military quarantine establishment.
Available Countries: Indonesia, Japan, Brazil, and Argentina
2. Creep (2014)
Starring Katie Aselton, Patrick Brice, and Mark Duplass, Creep tells a familiar story with a competent script and direction. While not a standout in any particular area, it provides a solid movie-going experience.
Struggling videographer Aaron accepts an assignment to travel to a remote cabin to meet his client Josef. He is asked to make a video diary for Josef's unborn child, as the latter won't be there due to an inoperable brain tumour.
However, Josef's odd and eccentric behaviour soon begins to unnerve Aaron, who gets a phone call from someone who claims that Josef isn't who he's claiming to be and to escape from there.
Available Countries: United States, United Kingdom, Canada, Australia, and Germany
3. Possessor (2020)
Featuring Andrea Riseborough, Christopher Abbott, and Jennifer Jason Leigh in the lead, Possessor is a horror-mystery movie that was released in 2020. It comprises a talented team of crew members Brandon Cronenberg (director), Brandon Cronenberg (screenplay), Karim Hussain (cinematography), and others.
The motion picture received a score of 6.5 on IMDb, while it received 72 out of 100 on Metacritic.
Tasya Vos is an assassin who takes control of others' bodies and carries out her hits. An implant is installed in the host's brain and Vos uses a special machine to insert her consciousness into their minds and then returns to her own body by forcing the host to commit suicide after the completion of each job.
However, things soon get out of hand when a major hit goes awry and the one she possesses doesn't pull the trigger on himself and instead damages the implant, leading her to get stuck in his body. As things escalate, Vos soon realises that her identity lies at stake as the man becomes aware of her presence inside his head.
Available Countries: Canada
4. Ouija: Origin of Evil (2016)
Starring Elizabeth Reaser, Lulu Wilson, and Annalise Basso, Ouija: Origin of Evil tells a familiar story with a competent script and direction. While not a standout in any particular area, it provides a solid movie-going experience.
In 1967, in Los Angeles, young widow Alice Zander works out of her suburban home as a spiritual medium, accompanied by her daughters, Paulina and Doris. Alice incorporates an Ouija board into her readings and unknowingly contacts a spirit named Marcus, that possesses Doris.
As Doris becomes fully possessed by the evil spirit, the horrors on the family are set to grow as they're unaware of how dangerous the spirit is and what it brings.
Available Countries: United States, France, Italy, India, and the Philippines
5. Overlord (2018)
Looking for a movie to watch? Overlord could be a good option. With a runtime of 1 hour and 50 min and released in 2018, it stars Jovan Adepo, Wyatt Russell, and Mathilde Ollivier and was directed by Julius Avery.
On the eve of D-Day, an American paratrooper squad is dropped to destroy a German radio-jamming tower inside an old church. Their plane is shot down and only four survivors remain.
The team continues in their journey when they're taken refuge by a young woman who stays along with her aunt whose been disfigured due to Nazi experiments occurring in the church.
As they attempt to reach the point, they witness the horrors of Nazi experiments being conducted on hapless village residents. Will they be able to put an end to this horrific practice or will they also become another one of their experiments?
Available Countries: Antigua and Barbuda
6. The Crazies (2010)
The Crazies is an adventure-horror which has been helmed for the screen by Breck Eisner.
Toplined by actors such as Radha Mitchell, Timothy Olyphant, and Danielle Panabaker (main characters), the film was released in 2010 with a runtime of 1 hour and 41 min.
In Ogden Marsh, Iowa, a military aircraft carrying a contaminated virus accidentally crashes into the local river body. This causes the residents of the town to exhibit bizarre behaviour patterns.
When the military arrives to cordon off the area with directives to shoot all the civilians, Sheriff David and his wife Judy and two others must find a way to survive this mayhem while attempting to escape death both at the hands of the military and the volatile civilians who have been infected.
Available Countries: Indonesia
7. Blood Quantum (2019)
Headlined by Michael Greyeyes, Elle-Máijá Tailfeathers, and Forrest Goodluck, Blood Quantum is a drama-horror that hit the screens in 2019.
Jeff Barnaby brought the story to life with the help of competent crew members such as Jeff Barnaby (screenplay), Michel St-Martin (cinematography), and many others.
The members of the Red Crow Indian Reservation in Quebec, Canada come across the dead coming back to life.
However, this zombie apocalypse seems to affect all except the indigenous inhabitants, who are strangely immune to it. As they are attacked by the flesh-eating 'zeds' in hordes and are as ruthless as can be, attacking using samurai swords, chainsaws, shotguns, and makeshift axes. The only way out is by escaping the land.
Available Countries: Canada
8. Wounds (2019)
Wounds is a drama-horror which has been helmed for the screen by Babak Anvari.
Toplined by actors such as Armie Hammer, Zazie Beetz, and Karl Glusman (main characters), the film was released in 2019 with a runtime of 1 hour and 35 min.
One night in a bar where Will works, a drunk man, Eric, gets into a fight and gets stabbed in the cheek. Will notices a phone left behind and finds messages from Garrett about being followed, and when Will calls him, he hears inhuman screeching.
He visits Eric, finds his wounds have worsened, looking weird, and complains about nightmares. Will finds Garrett in his house, who tells Will he is the perfect vessel for something Garrett and his friends summoned.
Available Countries: United Kingdom, Australia, Germany, France, and Italy
9. Triangle (2009)
Triangle is a fantasy-mystery film that has been helmed for the screen by Christopher Smith. It features actors Melissa George, Joshua McIvor, and Jack Taylor in pivotal roles. The motion picture was released in 2009 with a 1 hour and 39 min runtime.
Jess, her friend Greg and two couples decide to go on a boat trip. However, at sea, a storm approaches, and their boat capsizes. The survivors board a deserted ocean liner as it passes.
On board the ocean liner, Jess starts experiencing a sense of déjà vu. Soon after, strange things begin to occur as someone on board the ship is trying to kill them and everything that they do keeps happening on a loop. Soon Jess realises that she holds the key to stopping this terror. But how?
Available Countries: Korea