»
Tremors Movies In Order [Where To Watch]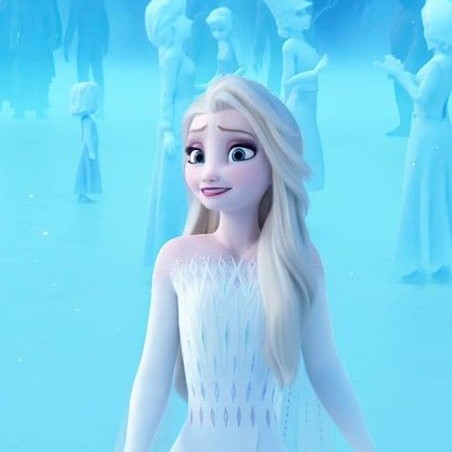 Emilia-Updated May 28, 2023
---
Everybody loves a good monster film. Brutal in nature, their origin story is as interesting as the damage they create and the lives they affect. Humans with their weapons and wit and monstery creatures with their superabilities attempt to overpower the other in order to survive.
Tremors films have subterranean worm-like creatures named Graboids, with the first film from seven total released in 1990. The franchise gives their creatures a comedy-horror angle; however, when the foremost movie failed to gather any audience at the box office, then the sequels all followed the route of VHS rentals.
The home audience loved and gave the films much appreciation in direct-to-video formats. Below we have listed all Tremors movies in their release order to help new fans watch them easily without missing anyone.
1. Tremors (1990)
Featuring Kevin Bacon, Fred Ward, and Finn Carter in the lead, Tremors is a comedy-horror movie that was released in 1990. It comprises a talented team of crew members Ron Underwood (director), S.S. Wilson, and Brent Maddock (screenplay), Alexander Gruszynski (cinematography), and others.
The motion picture received a score of 7.1 on IMDb, while it received 65 out of 100 on Metacritic.
Two handymen, Val and Earl, plan to leave town goes wary when they discover murdered bodies, sensing a serial killer is on the loose. The killer is a worm-like creature with no eyes and snake-shaped tongues.
With monstrous creatures on their back, people fall prey and become their victims through seismic vibrations. All escape routes to leave town get closed, and since no external help is coming, townspeople find themselves with no other option but to fight the monsters.
| Country | Streaming Platform |
| --- | --- |
| Japan | U-NEXT |
| Netherlands | SkyShowtime |
| Poland | Horizon, Player, SkyShowtime |
| Denmark | SkyShowtime |
| Finland | SkyShowtime |
2. Tremors II: Aftershocks (1996)
Tremors II: Aftershocks is an average action-comedy movie with some good moments. The performances by Fred Ward, Chris Gartin, and Helen Shaver are competent, but the screenplay by Brent Maddock, S.S. Wilson, Ron Underwood, Brent Maddock, and S.S. Wilson could have been tighter.
Earl is contacted by an oil field owner, Carlos Ortega, telling him about Graboids killing his workers. Ortega's taxi driver, Grady, joins Earl in hunting the creatures in return for hefty payments.
At first, Earl and Grady gather success in killing Graboids, but when the monsters keep multiplying, Earl realises their efforts aren't proving enough. Adding to their worry, a mutant variation of Graboids seems to be on the rise, with more deadly and terror-inducing characteristics.
| Country | Streaming Platform |
| --- | --- |
| United Kingdom | Netflix, Netflix basic with Ads |
3. Tremors 3: Back to Perfection (2001)
Tremors 3: Back to Perfection is an action-comedy which has been helmed for the screen by Brent Maddock.
Toplined by actors such as Michael Gross, Shawn Christian, and Susan Chuang (main characters), the film was released in 2001 with a runtime of 1 hour and 44 min.
Burt Gummer has returned to his home town in Nevada and discovers the presence of three Graboid. When the authorities declare Graboid as an endangered species, Gummer and the townspeople are forbidden to kill them except if one of them is captured alive.
The Shriekers have developed wings, and the new species are named Ass-Blasters by Gummer. As the Ass-Blasters continue to trap Gummer and his crew, one of them, earlier termed El Blanco, comes to his rescue.
4. Tremors 4: The Legend Begins (2004)
Tremors 4: The Legend Begins is an action-adventure film that has been helmed for the screen by S.S. Wilson. It features actors Michael Gross, Sara Botsford, and Billy Drago in pivotal roles. The motion picture was released in 2004 with a 1 hour and 41 min runtime.
In 1889, Gummer's great-grandfather, Hiram, owned a silver mine in Rejection where graboids eggs were hatched and killed 17 people. Hiram investigates the situation and concludes the presence of four graboids.
He calls a gunfighter to counter the creatures despite them not being fond of each other. The growing panic, however, gets to Hiram, and he decides to flee, but not before he has to give his mine to the townspeople prompting him to take matters into his own hands.
5. Tremors 5: Bloodlines (2015)
Bankrolled by Capacity Relations and helmed by Don Michael Paul, Tremors 5: Bloodlines is an action-adventure that hit the screens in 2015.
Burt, starring in his own survivalist show, and his cameraman, Travis, travel to South Africa to hunt Ass-Blasters. Burt is hired by ministry agents Erick and Johan, and as their search leads them to Ass-Blaster's hideout, Erick's true intention regarding Graboid eggs gets revealed.
With a massive Graboid having detachable and independent tentacles on its tail, Burt names it the Queen, who continues attacking the villagers. Burt concludes with a solution to free the villagers from Queen and her eggs.
6. Tremors: A Cold Day in Hell (2018)
Looking for a movie to watch? Tremors: A Cold Day in Hell could be a good option. With a runtime of 1 hour and 38 min and released in 2018, it stars Jay Anstey, Alistair Moulton Black, and Paul du Toit and was directed by Don Michael Paul.
Burt is travelling with his son, Travis, to the ice glaciers in Canada, where a Graboid has attacked young researchers of a research facility. Upon reaching, Burt learns the heat conditions of the Arctic have proven ideal for Graboid.
When Burt falls sick and collapses, finding out about being infected by a Graboid virus and saving him, an antidote from a living Graboid is required. Burt believes the continuous attack from Graboid results from DARPA using them for sinister intentions.
7. Tremors: Shrieker Island (2020)
Headlined by Michael Gross, Jon Heder, and Richard Brake, Tremors: Shrieker Island is an action-adventure that hit the screens in 2020.
Don Michael Paul brought the story to life with the help of competent crew members such as Don Michael Paul, and Brian Brightly (screenplay), Alexander Krumov (cinematography), and many others.
Burt has retired from his hunting days and believes encounters with Graboid are in his past. Much to his surprise, however, he is contacted by his ex, Travis's mother, Dr Jas, informing him about the situation with a big game hunter, Bill, and his meddling has made Graboid more powerful and aware.
Burt initially resists to intervene but finally relents. He tries to reason with Bill, who has become in his game with Graboid, resulting in grave outcomes.
| Country | Streaming Platform |
| --- | --- |
| United States | Netflix, Netflix basic with Ads |
| Poland | Horizon |
| Brazil | Star Plus |
| Argentina | Star Plus |