»
Top 14 Best Stock Market Movies On Amazon Prime In 2023 [Ranked]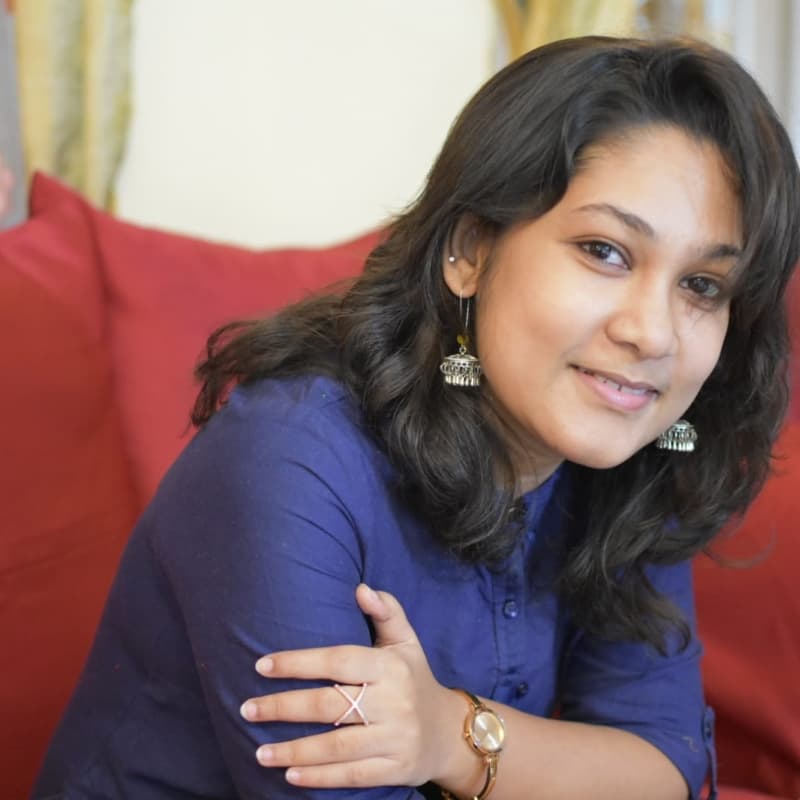 Suchismita-Posted Aug 31, 2023
---
Stock Market Movies, from iconic classics like "Wall Street" to modern tales like "The Big Short," provide a unique lens through which to explore themes of ambition, greed, risk, and the pursuit of success and also offer a window into the psychology of traders, investors, and corporate moguls.
The world of stocks, bonds, and trading is brought to life through captivating visuals, tense negotiations, and sharp dialogue that mirrors the real-world tension and unpredictability of financial markets. But beyond the numbers and economic jargon, Stock Market Movies often serve as a commentary on larger societal issues, from corporate greed to systemic corruption.
In this list of Stock Market Movies available on Amazon Prime, each film offers a glimpse into the high-stakes realm of finance, from the tense negotiations to the moral dilemmas.
1. Citizen Kane (1941)
Looking for a movie to watch? Citizen Kane could be a good option. With a runtime of 1 hour and 59 min and released in 1941, it stars Orson Welles, Joseph Cotten, and Dorothy Comingore and was directed by Orson Welles.
Millionaire newspaper tycoon Charles Foster Kane said one mysterious word before, "Rosebud," before he practically fell off the map. A set of reporters have been trying to comprehend his meaning ever since.
They explore his life and milestones through newsreels and other footage as they strive to decipher the word, which promises to contain a game-changing message for those who can find it.
The story keeps delving into Kane's rise to fame and fortune, and how he later dropped from the top.
Available Countries: Canada, India, and Japan
2. Glengarry Glen Ross (1992)
Glengarry Glen Ross is a true masterpiece of crime-drama movies. The incredible acting performances of Al Pacino, Jack Lemmon, and Alec Baldwin will leave you spellbound.
Directed by James Foley and written by David Mamet, this film is an outstanding work of art. Released in 1992, it received critical acclaim and praise from fans, becoming a cult classic.
Four real estate agents are working with leads to generate sales to ensure their job pertains at the end of the month, or they face termination. Shelly, who was once successful, is facing issues in his personal life due to his daughter being in a hospital.
Dave and George attempt to stage a burglary to steal all the prime leads' data and sell it to the company's competitor. Richard is trying to trick a middle-aged man into buying a property.
Available Countries: Italy
3. The Big Short (2015)
Bankrolled by Paramount Pictures, The Big Short is a biography-comedy starring Christian Bale, Steve Carell, and Ryan Gosling in prominent roles.
Helmed by Adam McKay, the motion picture became a box-office success as it amassed $70,259,870 in the United States of America and Canada. Its worldwide total was $133,440,870 against a production budget of $28,000,000.
The story of the build-up to the financial crisis of 2007-2008. A group of investors, including Michael Burry, Jared Vennett, and Mark Baum, saw the opportunity to make a fortune by betting against the housing market.
These investors, known as "The Big Short," were able to predict the housing market's collapse and made a fortune by investing in credit default swaps.
Available Countries: United Kingdom, Australia, France, Italy, and India
4. The Wolf of Wall Street (2013)
Terence Winter writes biography-comedy flicks in which the characters appear to be quite real and relatable. One such motion picture is The Wolf of Wall Street.
Directed by Martin Scorsese, it stars Leonardo DiCaprio, Jonah Hill, and Margot Robbie in the lead and opened to favourable reviews at the ticket windows.
After losing his job at l. F. Rothschild, Wall Street stockbroker Jordan Belfort and his neighbour Donnie Azoff decide on finding their brokerage firm. Their business sees quick growth and becomes so well-known on Wall Street that companies file their initial public offerings through them.
However, with growth and fame, their hunger and desire to go down the wrong road into substance abuse and lies grow as well. With Belfort on the FBI's radar, will his attempts to maintain his lavish lifestyle while offshoring all the money into a European bank escape the FBI's eyes?
Available Countries: United States, Australia, India, Philippines, and Japan
5. Margin Call (2011)
Looking for a movie to watch? Margin Call could be a good option. With a runtime of 1 hour and 47 min and released in 2011, it stars Zachary Quinto, Stanley Tucci, and Kevin Spacey and was directed by J.C. Chandor.
Set in the high-stakes world of investment banking during the early stages of the 2008 financial crisis. A risk management analyst discovers a critical flaw in the bank's financial model. As the firm's executives become aware of the impending collapse of their assets, they face a moral and ethical dilemma and only 24 hours to decide whether to reveal the truth to their clients and potentially cause a market panic or protect their interests. All their decisions have lasting consequences.
Available Countries: United Kingdom, Italy, Japan, Denmark, and Finland
6. American Psycho (2000)
With a budget of $7,000,000, this blockbuster film raked in an impressive $34,266,564 at the box office. Directed by Mary Harron and featuring a star-studded cast including Christian Bale, Justin Theroux, and Josh Lucas, this movie is a must-watch for all movie fans.
Wealthy Wall Street investment banker Patrick Bateman is living his American dream. His morning routine consists of earning a fortune that compliments his lifestyle, spending time around close-knit proverbial beautiful people, enabling in him a sense of superiority, through well-maintained physic and appearance.
Meanwhile, his night routine sees him live the life of a psychopath, dealing with violent and unrestrained fantasies.
Available Countries: France, Italy, Philippines, Japan, and Denmark
7. Arbitrage (2012)
Arbitrage is a drama-thriller which has been helmed for the screen by Nicholas Jarecki.
Toplined by actors such as Richard Gere, Susan Sarandon, and Brit Marling (main characters), the film was released in 2012 with a runtime of 1 hour and 47 min.
About to be 60, Robert has collected enough wealth and enjoyed the abundance of luxury that only a few can experience. But, his loving family doesn't know the lengths he has gone to acquire the riches and the trouble it is going to bring in their lives.
Robert tries to manage the situation the best he can; however, things are meant to fall out of his control, especially with an NYPD detective right behind him.
Available Countries: Canada, Italy, Japan, Netherlands, and Brazil
8. Capitalism: A Love Story (2009)
Looking for a movie to watch? Capitalism: A Love Story could be a good option. With a runtime of 2 hours and 7 min and released in 2009, it stars Michael Moore, William Black, and Jimmy Carter and was directed by Michael Moore.
Capitalism: A Love Story looks at capitalism, its peddling by the American economy and how it looks for the regular people living in the States.
From middle-class Americans to the powerful halls of Washington, the documentary explores in exactly what terms capitalism has affected the people and the rest of the world.
The economic phenomenon counter most families; around 14,000 jobs get vacant every day, and families end up suffering the most, drying up their savings and cancelling their source of income.
Available Countries: United States
9. Limitless (2011)
Limitless is a sci-fi-thriller film that has been helmed for the screen by Neil Burger. It features actors Bradley Cooper, Anna Friel, and Abbie Cornish in pivotal roles. The motion picture was released in 2011 with a 1 hour and 45 min runtime.
Eddie Morra, a struggling author, takes a new nootropic drug called NZT-48, finds that his cerebral capacities have increased, and gets hired at a brokerage firm. However, he realizes that NZT-48 has fatal side effects and hires bodyguards to protect himself from a loan shark.
On the day of a merger, Eddie realizes the driver of the other company is on the drug and escapes from the loan shark. He eventually becomes a senator and perfects the drug.
Available Countries: Canada, Italy, Brazil, and Argentina
10. Capital (2012)
Featuring Gad Elmaleh, Gabriel Byrne, and Liya Kebede in the lead, Capital is a drama movie that was released in 2012. It comprises a talented team of crew members Costa-Gavras (director), Karim Boukercha, Costa-Gavras, and Jean-Claude Grumberg (screenplay), Eric Gautier (cinematography), and others.
The motion picture received a score of 6.5 on IMDb, while it received 56 out of 100 on Metacritic.
A French investment bank witnesses the recruitment of a new executive as the CEO, but soon, the situation starts to go downhill.
The CEO makes a series of decisions which upsets the bank's board of directors. From deciding to take unilateral control of the bank to causing many employees to go out of work, the newly appointed CEO seems to turn things only in his favour.
Worse comes when he makes a corrupt deal with an American hedge fund's head.
Available Countries: Albania, Bosnia and Herzegovina, Bulgaria, Czechia, and Croatia
11. The Bank (2001)
Headlined by David Wenham, Anthony LaPaglia, and Sibylla Budd, The Bank is a drama-romance that hit the screens in 2001.
Robert Connolly brought the story to life with the help of competent crew members such as Robert Connolly (screenplay), Tristan Milani (cinematography), and many others.
A mathematical prodigy, Jim Doyle, is working on a solution that can predict the circumstances leading to stock market collapses.
Simon O'Reilly, the CEO of the bank Centabank, where Jim works as an employee, approaches Doyle and encourages him to master his findings so Simon can implement them in their management. In return, Simon gets pressured by the board of directors.
On the other hand, a conspiracy is taking shape, making way for corruption and alchemy.
Available Countries: Italy
12. Money Monster (2016)
Bankrolled by TriStar Pictures, Money Monster is a crime-drama starring George Clooney, Julia Roberts, and Jack O'Connell in prominent roles.
Helmed by Jodie Foster, the motion picture became a box-office success as it amassed $41,012,075 in the United States of America and Canada. Its worldwide total was $93,282,604 against a production budget of $27,000,000.
Financial expert Lee Gates is in the midst of the latest edition of his show 'Money Monster' when a deliveryman wanders onto the set, pulls a gun and takes Lee hostage.
He forces Lee to put on a vest laden with explosives and reveals his identity; Kyle Budwell, a man who invested his life's savings in a company that Lee had endorsed and whose stocks have cratered due to a trading algorithm glitch. And unless he gets answers, he will blow up Lee before killing himself.
Lee and longtime director Patty Fenn attempt to calm Kyle down, as they race against time to uncover the mystery behind the conspiracy that's taken place.
Available Countries: New Zealand
13. Cosmopolis (2012)
Cosmopolis is a crime-drama film that has been helmed for the screen by David Cronenberg. It features actors Robert Pattinson, Juliette Binoche, and Sarah Gadon in pivotal roles. The motion picture was released in 2012 with a 1 hour and 49 min runtime.
Eric Packer seems to have everything in his life. The 28-year-old man is a currency speculator/asset manager, and he has no shortage of wealth and luxury.
However, the growing discomfort around him and his wrong speculations triggers his downfall, pushing him on the verge of depression and urging him to take his own life.
Relationships in his life fall apart, and with a man out there trying to kill Eric, he learns to let go of his fears of dying.
Available Countries: United States, Denmark, and Norway
14. Banking on Bitcoin (2016)
Headlined by Charlie Shrem, Nancy Cannucciari, and Paul Vigna, Banking on Bitcoin is a documentary-history that hit the screens in 2016.
Christopher Cannucciari brought the story to life with the help of competent crew members such as Christopher Cannucciari, and Prichard Smith (screenplay), Christopher Cannucciari (cinematography), and many others.
The invention of the internet brought with it several challenges, disrupting people's lives in many different ways.
However, if there could be another invention in the digital world that is turning everybody's head, it is Bitcoin. The process to make the instrument much more mainstream was to bring forward positive social change and more equality in our systems.
Digital currency has certainly grabbed attention. However, the reasons behind the new learning could be negative in favour.
Available Countries: Canada