»
Top 7 Best Sports Movies On Hulu In 2023 [Ranked]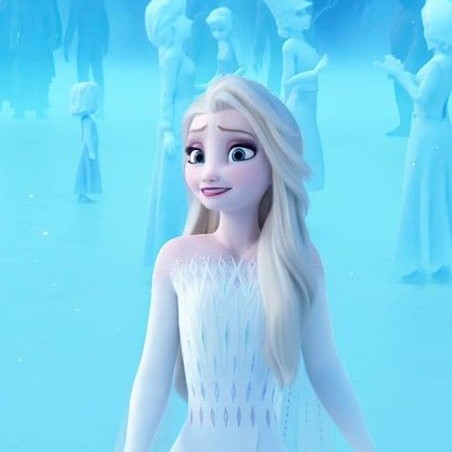 Emilia-Updated May 28, 2023
---
Sports films belong to a genre that focuses on showing prominence to a particular sport throughout a film's plot and acts as its central theme. They often contain sub-categories too, and these productions are specifically for a sport or sports-related topic, even though it isn't always the primary concern and often plays an allegorical role.
It can be about a team or an individual athlete, about a rivalry or a noteworthy performance. If you're looking to watch a good sports movie on Hulu, we've listed some of the best ones below.
1. Rush (2013)
Actors Daniel Brühl, Chris Hemsworth, and Olivia Wilde have delivered stellar performances in Rush. Thanks to them, the feature film was able to receive various nominations and wins, including BAFTA Awards, Boston Society of Film Critics Awards, and Golden Trailer Awards.
James Hunt and Niki Lauda are exceptional race car drivers with a fierce rivalry dating back to the 1970 Formula Three race in London. In the 1976 season, Lauda manages to get a significant lead over the other racers.
On the day of the German Grand Prix, he urges the race to be cancelled due to heavy rain but is turned down by Hunt who believes Lauda has personal interests.
As the race proceeds, Lauda gets into a life-threatening accident that slowly puts his life into perspective, while Hunt uses it as an opportunity to do him one better.
Available Countries: Japan
2. I, Tonya (2017)
With a budget of $11,000,000, this blockbuster film raked in an impressive $53,939,297 at the box office. Directed by Craig Gillespie and featuring a star-studded cast including Margot Robbie, Sebastian Stan, and Allison Janney, this movie is a must-watch for all movie fans.
Talented figure skater Tonya Harding makes a name for herself and becomes the first female American to complete two triple Axel jumps. Fighting all odds, including an abusive mother and ex-husband, Tonya slowly climbs the pillars of success.
However, in the 1994 Winter Olympics, her world comes crashing down after her ex-husband Jeff tries to sabotage a fellow opponent, Nancy's chances of winning, in a poorly planned attack, which leads Harding to become involved in one of the most notorious sports scandals of all time.
Available Countries: Japan
3. Molly's Game (2017)
Aaron Sorkin, and Molly Bloom's screenplay in Molly's Game is so amusing and engaging that it seems to come along once in a blue moon. Needless to say, this biography-crime feature is one that most fans of the genre must include in their watchlist.
Molly Bloom, a former Olympic-hopeful mogul skier, finds herself running high-stakes poker games for the rich and famous in LA after a career-ending injury. But when she's fired and starts her own games, she enters a dangerous world of addiction, mafia threats, and FBI investigations.
Molly must fight to protect her players and her secrets, with the help of a high-profile lawyer, and confront the truth about her father and her own choices.
Available Countries: Japan
4. White Men Can't Jump (1992)
Starring Wesley Snipes, Woody Harrelson, and Rosie Perez, White Men Can't Jump tells a familiar story with a competent script and direction. While not a standout in any particular area, it provides a solid movie-going experience.
Billy Hoyle and Sidney Deane form an unlikely partnership to hustle streetballers, but things go awry when Sidney double-crosses Billy. To make things right, they team up for a two-on-two tournament and win big, but a bet on Billy's ability to dunk leads to a heartbreaking loss of money and his girlfriend.
With the mob after him, Billy must pay off his debts and find a real job, but he and Sidney remain friends and return to the court where they first met to play one-on-one
Available Countries: United States
5. Bend It Like Beckham (2002)
Helmed for the screen by Gurinder Chadha, Bend It Like Beckham is a comedy-drama that hit the screens in 2002.
Its crew members include Gurinder Chadha, Guljit Bindra, and Paul Mayeda Berges (screenplay), Jong Lin (cinematography), and Ralph Wheeler-Holes (costume), among others. The full-length feature was able to amass over $76,585,828 at the box office and received Bordeaux International Festival of Women in Cinema, British Comedy Awards, and Dinard British Film Festival.
Jess Bhamra is infatuated with football, but her British Indian Punjabi parents don't support her interest, although she sometimes goes to play in the park with the boys. Jules Paxton is part of a local women's amateur football team notices Jess's skills and asks her to try out for the team.
Despite her parent's displeasure, Jess actively joins the team and plays behind their back. Soon Jess and Jules start to perform well, but with both girls falling for their coach Joe and Mr Bhamra finding out about Jess's lies, complicated times lie ahead.
Available Countries: United States
6. She's the Man (2006)
She's the Man premiered in theatres in 2006. Directed by Andy Fickman, this movie features Amanda Bynes, Laura Ramsey, and Channing Tatum in the lead. If you have a particular liking for comedy-romance movies, then you can try this title.
She's the Man received a score of 6.3 on IMDb and 45 on Metacritic.
Viola Hastings plays for Cornwall's soccer team but dreams to play for North Carolina Tar Heels. Her twin brother Sebastian is expelled from Cornwall and is set to enrol in Illyria and secretly goes to London, asking her to cover for him.
She decides to pass herself off as Sebastian, hoping to join the boys' team and defeat Cornwall to prove to their coach why he was wrong for suggesting the cancellation of the ladies' soccer team.
Things get complicated when she starts having feelings for Duke, the captain of the Illyria team.
Available Countries: United States
7. The Waterboy (1998)
The success of The Waterboy at the box office is a testament to its brilliance. With a staggering $185,991,646 gross, this movie is a must-see for all movie lovers.
Directed by Frank Coraci and featuring an incredible cast led by Adam Sandler, Kathy Bates, and Henry Winkler, it is no surprise that it was so well-received by audiences.
Bobby Boucher Jr., a socially inept, stuttering, and somewhat mentally challenged man who serves as the water boy for the University of Louisiana football program. Bobby is constantly bullied by the players, but when he is fired and hired by the South-Central Louisiana State University Mud Dogs, he discovers his potential as a feared outside linebacker.
Available Countries: United States