»
Top 50 Most Popular Native American Actresses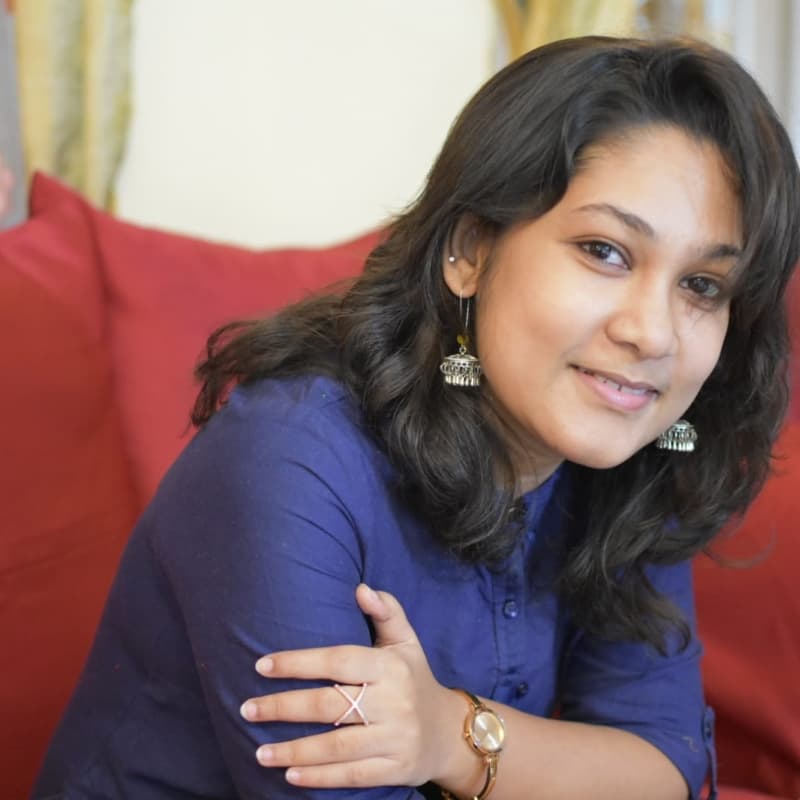 Suchismita-Updated Feb 13, 2023
---
Native Americans have over the years given some of the most stellar performances ever. Even though they've never truly received due recognition for the same, which is why Marlon Brando had famously chosen to refuse his Oscar, for his role in 'The Godfather as a mark of protest against unfair portrayals of Native Americans in Hollywood films.
Even though their characters have mostly been stereotyped in films, several of them from the community have managed to make a mark in the world's biggest film industry.
However, it is also true that Hollywood hasn't fully been able to utilize the mass talent they bring to the table.
As a mark of respect, we would like to discuss some of the most famous Native American Actresses the world has ever produced as well as those that were equally good but didn't get the due importance and recognition as their counterparts, and why it might be a great idea to give their movies, shows, podcasts, and more, a watch.
So, read on to know more!
50. Alex Rice
Alexandrea Kawisenhawe Rice (known by her stage name Alex Rice), born on September 16th '72 is an Aboriginal Canadian actress, from Kahnawake, Quebec, Canada to a Mohawk family.
She was brought up in Brooklyn, New York. Alex's father is a descendant of Edmund Rice, an early immigrant of Massachusetts Bay Colony.
Rice had initially come to California to attend a modeling convention and eventually landed her first entertainment job, at the Judge Judy show, where she worked behind the scenes.
She's best known for playing the recurring role of Janet Pete in Skinwalkers, Coyote Waits, and A Thief of Time.
She also played the role of Sue Clearwater for The Twilight Saga: Eclipse, The Twilight Saga: Breaking Dawn – Part I, and Part II.
49. Shauna Baker
Shauna Baker is a well-known Canadian model, actress, businesswoman, and spokesperson. She is the twin sister of famous Youtuber, model, and actor Shanon Barker and they belong to the Carrier or Dakelh tribe of British Columbia, Canada.
Before modeling, she was working in a corporation and was quite successful there. One of her famous public appearances was in Tyra Banks' 'The Tyra Bank Show' where both Baker sisters spoke out about the stereotypes that are drawn and represented on Native Americans and First Nations People.
She's been a part of several television shows such as Smallville, CSI: Crime Scene Investigation, and Blue Mountain Side.
She and her sister own a calendar company that includes Native American Women's and Men's Calendar along with a website design company called 'Baker Twins Designs.'
48. Michelle Latimer
Michelle Latimer is a well-known Canadian performer, writer, filmmaker, and director. She is of Algonquin and Metis ancestry and belongs to the Quebec province.
Latimer gained prominence for her portrayal of Trish Simkin on Paradise Falls aired on Showcase Television. Her directorial debut was the feature film Alias as well as the Viceland series, Rise; the latter winning a prestigious Canadian Screen Award.
Her 2020 film titled Inconvenient Indian earned rave reviews and won the People's Choice Award for Documentaries and Best Canadian Film Award at the Toronto International Film Festival.
She has also co-created, written, and directed the television series Trickster.
47. Althea Sam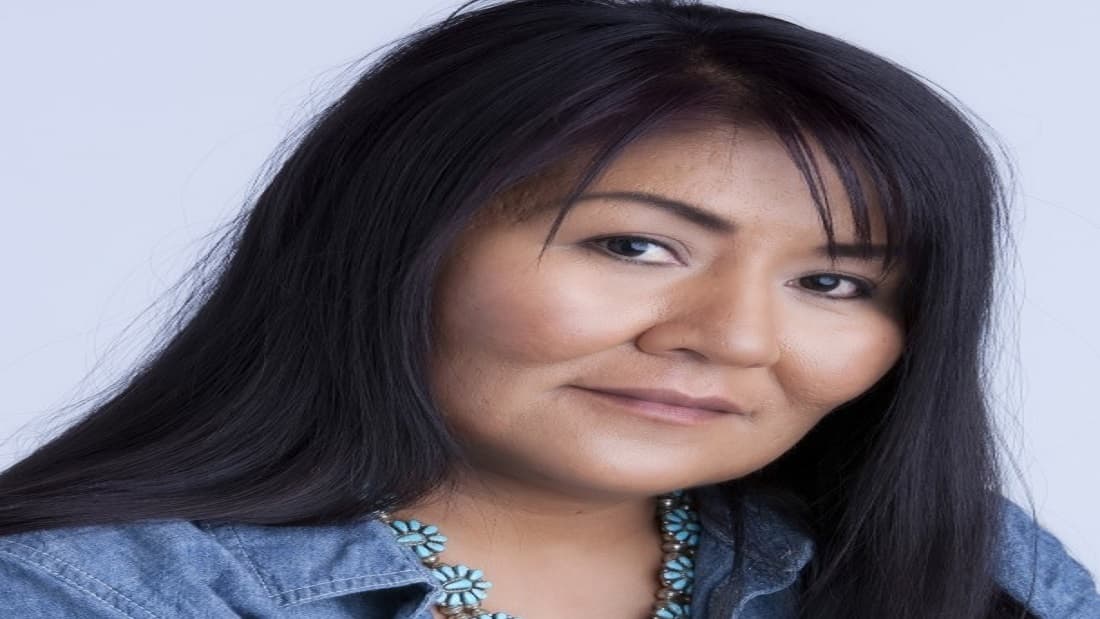 Althea Sam is a Native American and a member of the Dine Nation, one of the largest sovereign tribes to exist in the United States.
She was born on the Dine Reservation in Tuba City, Arizona. Althea began her career as an actress in Wind River, a film by Taylor Sheridan.
She claims that the reason she could relate to the character was that she could identify with the atrocities of the crimes shown with that by what she and her family went through.
She's a single mother to artist Lakota Gambill and albeit didn't get due recognition, hopes to continue to thrive in her acting career.
46. Andrea Navedo
Andrea Navedo is an American actress and singer and a second-generation New York Puerto Rican. She started her career with daytime soap operas, ABC's Guiding Light, and CBS's One Life to Live, and went on to do several supporting roles on primetime television shows.
She was also seen in the role of Xiomara 'Xo' Villaneuva in CW's hit comedy-drama series, Jane the Virgin.
This role won her the 2015 Imagen Award for Best Supporting Actress – Television. She's also had recurring roles in NBC's legal crime series, Law and Order in the role of Detective Ana Cordova, going to guest star in Law & Order: Criminal Intent, Blue Bloods and Damages.
45. Roseanne Supernault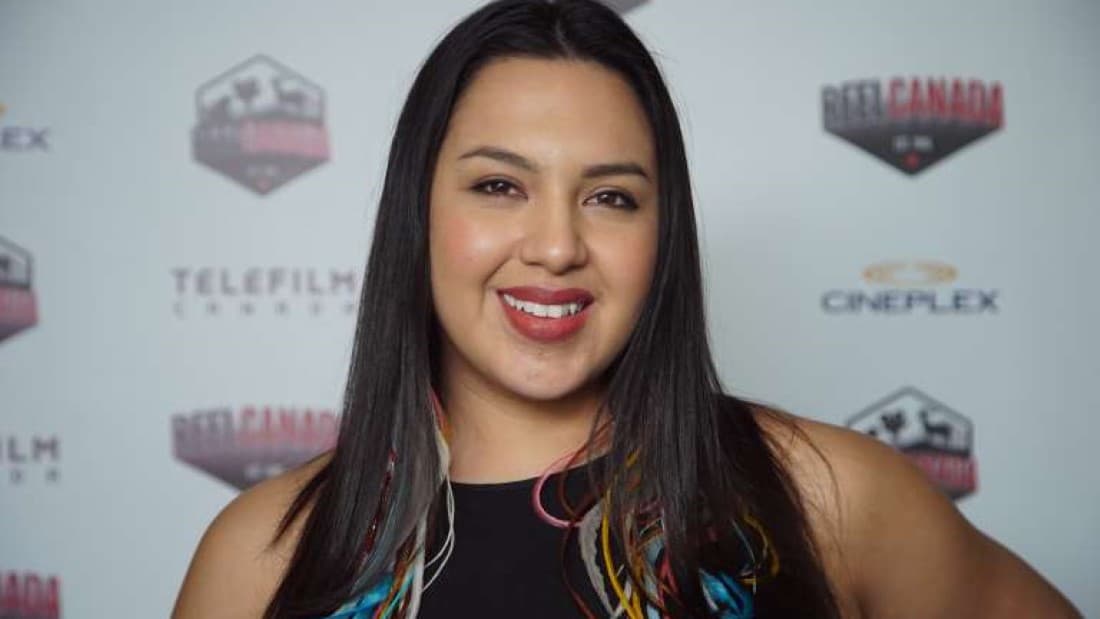 Roseanne Supernault is a Canadian film and television actress. She hails from East Prairie, Alberta, and is of Métis and Cree descent.
She is best known for her role as Natalie Stoney in the Canadian television series, Blackstone as well as the title character of the 2013 film, Maïna.
Roseanne won the Best Actress Award at the American Indian Film Festival in 2013, for her role in Maïna.
She's also appeared in films like Through Black Spruce, Rhymes for Young Ghouls, and television shows like Into the West, and Rabbit Fall.
She also runs acting workshops in Vancouver for indigenous youths while also being actively involved with the Idle No More movement.
44. Irene Bedard
Irene Bedard is a July-born, American actress known for playing the lead role of Native Americans in several films; one of the notable ones being the role of Suzy Song in Smoke Signals, a 1998 film drawn as an adaptation of a Sherman Alexie collection of short stories.
She has also provided the voice-over for the titular character in the 1995 animated feature, Pocahontas. Bedard was born in Anchorage, Alaska, and raised there.
She started her career in television and was nominated for the prestigious Golden Globe in 1994 for her role in the hit film Lakota Woman: Siege at Wounded Knee.
43. Tantoo Cardinal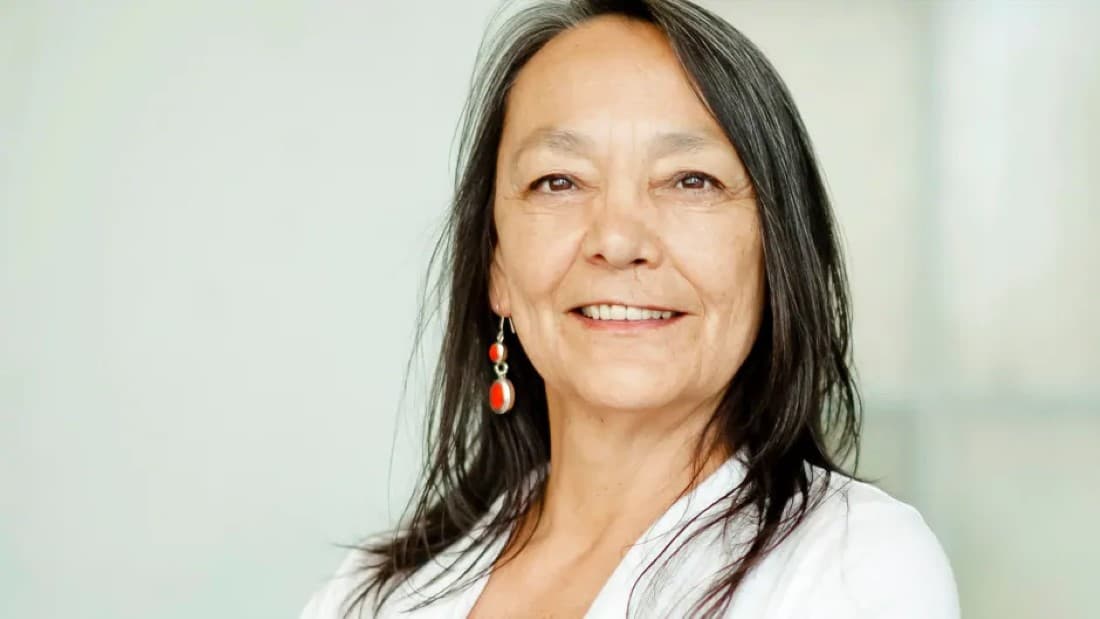 Tantoo Cardinal (born as Rose Marie Cardinal) is a well-known Canadian actress belonging to the Cree and Metis heritage.
She became a part of the 'Order of Canada' in 2009 for her contribution to the overall growth and development of the Aboriginal arts in Canada.
She is also a founding member of the Saskatchewan Native Theatre Company. She is known for playing several notable roles in both film and television, including Legends of the Fall, Smoke Signals, North of 60, and Spirit Bay.
She was also a part of the all-aboriginal production of Shakespeare's King Lear, playing the role of Regan, in 2012, in Ottawa.
42. Kimberly Norris Guerrero
Kimberly Norris Guerrero is a well-known American actress on multiple mediums (television, stage, and film) and a screenwriter. She has made over two dozen appearances on screen, mostly playing the role of an indigenous woman.
Some of her noteworthy roles include playing Gen. Custer's Indian wife in Son of the Morning Star along with guest appearances in Seinfeld, Grey's Anatomy, Walker and Texas Ranger.
Norris is also a college professor, Native American activist, motivational speaker, and co-founder of two non-profit organizations that look to aid the youths belonging to Native American communities.
41. Sacheen Littlefeather
Sacheen Cruz Littlefeather (born Marie Louise Cruz) was an American model, actress, and Native American civil rights, activist. Her father was a Native American, belonging to the Apache and Yaqui clan.
She became an active part of the Native American activist community during the 1969 occupation of Alcatraz. In the 1973 45th Academy Awards, she was representing Marlon Brando and refused to accept the Best Actor award on his behalf for his role in The Godfather.
Brando had boycotted the ceremony in protest of the portrayal of Native Americans in Hollywood. She made minor appearances in several films throughout her career, some of them being, 'The trial of Billy Jack', 'Johnny Firecloud', 'Winterhawk' and 'Shoot the Sun Down' along with a couple of documentaries in which she played herself.
40. Carla-Rae Beshaw
Carla-Rae is a SAG, AEA, and AFTRA actress who was born in New York and is of Seneca/Mohawk French Canadian descent.
She has worked in several television, film, and theatre shows, acting alongside some great stars like Virginia Madsen, Wes Studi, Michael Greyeyes, and Tatanka Means.
Some of her famous appearances include the Fox series, 'New Amsterdam', 'We Shall Remain', ABC's 'Scoundrels' and a Peacock Original titled 'Rutherford Falls.' She has also worked in a music video called 'Glimpses' and is working on a web series titled' Shine On in 7 Directions.' She has multiple off-Broadway appearances too, in shows like 'The House of Bernarda Alba', 'Indian Head' and 'Peaceable Kingdom.'
39. Carmen Moore
Carmen Moore is a Canadian television actress coming from a mixed heritage that includes the Wet'suwet'en, registered with the Hagwilget Village First Nation, Hazelton, British Columbia.
She is best known for her role of Loreen Cassway in Arctic Air (which won her a Leo Award nomination too in 2012) and the titular role of Leona Stoney in Blackstone (a role that won her five Leo Award nominations and three wins as Best Lead Performance.) She was also seen as Simone Cardinal in Godiva's and that too won her a Leo Award nomination in 2006.
Her role in the film Rustic Oracle was equally applauded and in 2021, she played the recurring role of Kristen Kramer on The Flash.
38. Cree Summer Francks
Cree Summer Francks is a Canadian and American actress and singer. She was born in Los Angeles but grew up in the Red Pheasant Reserve of Saskatchewan, Canada as her mother was an African-American adopted member of the Plains Cree First Nations.
She has given multiple performances in animation, having voiced several long-running characters including Susie Carmichael from Rugrats and Elmyra Duff from Tiny Toon Adventures.
Summer is also known for playing the role of Winifred 'Freddie' Brooks in NBC's 'A Different World.'
37. Salli Richardson-Whitfield
Salli Elise Richardson-Whitfield, better known as Salli Richardson, is an American actress cum director and producer. She is best known for her portrayal of Angela in the film 'A Low Down Dirty Shame' as well as for playing Dr. Allison Blake in Syfy's comedy-drama 'Eureka.'
She has also provided voice-overs to several shows, such as for Elisa Maza in Disney's Gargoyles and for essaying the role of Viveca Foster on CBS's Family Law.
Some of Salli Richardson's other notable roles include The Great White Hype, Anacondas: The Hunt for the Blood Orchid, and I Am Legend. In the 2010s, she began her career as a television director.
36. Ashley Callingbull
Ashley Callingbull is a Canadian model turned actress and television personality. She was the first Canadian and Indigenous woman to ever win the title of Mrs. Universe back in 2015.
During the competition, she wore a dress that was specifically aimed at helping raise awareness about missing and murdered Indigenous women.
Ashley was born in Enoch Cree Nation, close to Edmonton, Alberta, to Cree parents. She is well-known for portraying the role of Sheila Delaronde in Blackstone and Rachel Chilliwack in Tribal.
In May 2022, Ashley became the first Indigenous woman to have been featured in a Sports Illustrated Swimsuit Issue.
35. Amber Midthunder
Amber Midthunder is an American actress and filmmaker. She is part Native American, from her paternal grandmother who is Assiniboine Sioux Native American and a citizen of the Fort Peck Sioux Tribe.
She is best known for her roles in the films, The Ice Road and Prey as well as the television series, Roswell, New Mexico, and Legion.
Amber was also a part of Prey, the fifth installment of the Predator franchise in the role of Naru.
Her parents are casting director Angelique Midthunder and director David Midthunder. Some of her other well-known films include Deadly Species, Only Mine, Priceless and Bare.
34. Vivica A. Fox
Vivica Anjanetta Fox is a well-known American actress turned producer and television host. She started her career with Soul Train and moved on to daytime television soap operas such as Generations, and Days of Our Lives and eventually moved to the prime-time slot with NBC's Out All Night.
Some of her other well-known movies include Booty Call, Soul Food, Why Do Fools Fall in Love, and Kill Bill.
Her role in Missing got her an NAACP Image Award for Outstanding Actress in a Drama Series and Fox is also credited with producing several straight-to-video films as well.
33. Crystle Lightning
Crystle Lea Lightning is a Canadian-American film actress, DJ, hip-hop MC, and musician. She holds dual citizenship in Canada and the United States.
Her mother is the director and actress Georgina Lightning and her brother is Cody Lightning. Crystle is a First Nations Hobbema/Enoch Cree artist who started her career in Edmonton, Alberta.
Some of her notable film appearances include Saving Jessica Lynch where she essayed the role of Lori Piestewa and the role of Jo in 3 Ninjas Knuckle Up.
She's also had recurring roles in NBC's Days of Our Lives, BET's The Game, and Older Than America, in which she starred opposite Bradley Cooper.
Crystle won the award for Best Actress in a Drama Series at the 9th Canadian Screen Awards for her role in Trickster.
32. DeLanna Studi
DeLanna Studi is an American playwright and actress belonging to the Cherokee tribe of Muldrow, Oklahoma. She's an active member of her tribe and decided to follow in the footsteps of her uncle, Wes Studi, to become an actor who represents the authenticity of the Native American culture.
Some of DeLanna's notable works include DreamKeeper, Edge of America, and Shameless. She started her career at the age of 22 by moving to Los Angeles and her first work was an appearance in 'Perfect' the music video by The Smashing Pumpkins.
DeLanna won the Best Supporting Actress Award at the American Indian Movie Award for DreamKeeper.
31. Devery Jacobs
Kawennáhere Devery Jacobs, better known as Devery Jacobs is a Mohawk and a well-known Canadian actress. She started her career with the television series The Dead Zone, followed by Assassin's Creed.
However, it was her performance in Rhymes for Young Ghouls that earned her a nomination for the prestigious Canadian Screen Award for Best Actress.
She's also worked in the much-acclaimed television series Reservation Dogs, which speaks of a group of Indigenous teens growing up on a reservation in rural Oklahoma.
She was also a part of the writer's room in the second season of the show.
30. Elaine Miles
Elaine Miles is an American actress and stand-up comedian born in Pendleton, Oregon. She belongs to the Cayuse/Nez Perce ancestry and resided on the Umatilla Indian Reservation, till the age of three.
She was an accidental actor, having been offered the role of Marilyn Whirlwind when she was spotted in the waiting room of the audition, where she had gone to drop her mother.
In 1993, she was named the Native American Woman of the Year. Elaine was also nominated for a Screen Actors Guild Award for Outstanding Performance by an Ensemble in a Comedy Series for Northern Exposure.
Some of her well-known roles include quite a few feature films like Tortilla Heaven, Smoke Signals, Skins, and The Business of Fancydancing.
29. Taylor Dooley
Taylor Dooley, born Taylor Marie Dooley, is an American actress. She is of mixed heritage, being part Sioux Native American, part Polish, German, Irish, and Belgian.
She is best known for portraying the role of Lavagirl in the 3D comedy-action movie, Adventures of Sharkboy and Lavagirl.
Her big significant breakthrough happened in 'The Big Lebowski' and has also appeared in multiple advertisements for several brands like Famous Footwear and Disney Superstar.
She is married to Justin Cassotta and the couple has a son together.
28. Geraldine Keams
Geraldine Keams is an American actress born in Flagstaff, Arizona, and is a full-blood Navajo (Dineh) actress and storyteller.
She is best known for the maternal roles she plays along with other impactful ones where she upholds the Native American culture, on multiple television shows that include, Buffalo Dreams, Born to the Wind, Twin Peaks, Northern Exposure, and Dharma and Greg.
Some of her films include Pickin' and Grinnin', Faster, The Slaughter Rule, and Angels Don't Sleep Here. Keams also provides workshops and live performances and is a resident artist at the Los Angeles Music Center.
Her film debut was the role of Little Moonlight in Clint Eastwood's The Outlaw Josey Wales.
27. Jennifer Podemski
Jennifer Podemski is a well-known Canadian actress in film and television and a producer. She is part Jewish from her father's side and part Saulteaux/Ojibwe/Anishinaabe, Leni Lenape, and Métis ancestry from her mother's side.
Podemski's grandparents are Polish and they migrated to Canada post-WWII. She has worked in quite a few cult films like Akilla's Escape, Mouthpiece, Fire Song, Empire of Dirt and Take This Waltz.
She received a couple of nominations too, one for Best Actress in a Drama Series in the '97 Gemini Awards for The Rez and a Canadian Screen Award nomination for Empire of Dirt.
26. Kaniehtiio Horn
Kaniehtiio Alexandra Jessie Horn (née Batt) also referred to as Tiio Horn is a Canadian actress and belongs to the Kahnawake Mohawk reserve located outside of Montreal.
She is also part German and Scottish from her father's side. Her very first acting credit was in CBC's television series, Indian Summer: The Oka Crisis.
She then landed a role in The Colony, followed by Moccasin Flats: Redemption and Journey to the Centre of the Earth opposite Brendan Fraser.
Some of her other notable performances were in The Trotsky and The Wild Hunt, both of which made it to the Top 10 Canadian films at the Toronto International Film Festival for the year 2009.
25. Heather Locklear
Heather Locklear is an American actress belonging to the Native American tribe Lumee, the largest American tribe belonging to the North Carolina region.
She has been nominated for four back-to-back Golden Globes for her portrayal of Amanda Woodward in Melrose Place, a role she is best known for.
Some of her other well-known performances include Firestarter, Money Talks, and The Perfect Man. She has also played a pivotal role in the television series, Franklin and Bash and Hot in Cleveland.
24. Patricia Velásquez
Patricia Carola Velásquez Semprún is a Venezuelan actress and model. While her father was a mestizo, her mother belonged to the indigenous Wayuu people.
She is best known for essaying the role of Anck-Su-Namun in The Mummy and its sequel, The Mummy Returns.
She was also the second runner-up at the Miss Venezuela 1989 contest, representing Península de la Guajira. Some of Patricia's modeling assignments are with Victoria's Secret, Chanel, Monsoon, and Cover Girl.
She has also made a special appearance in the video of the Red Hot Chili Peppers's song 'Breaking the Girl' as well as in the Rod Stewart video, 'Leave Virginia Alone.'
23. Alyssa Wapanatahk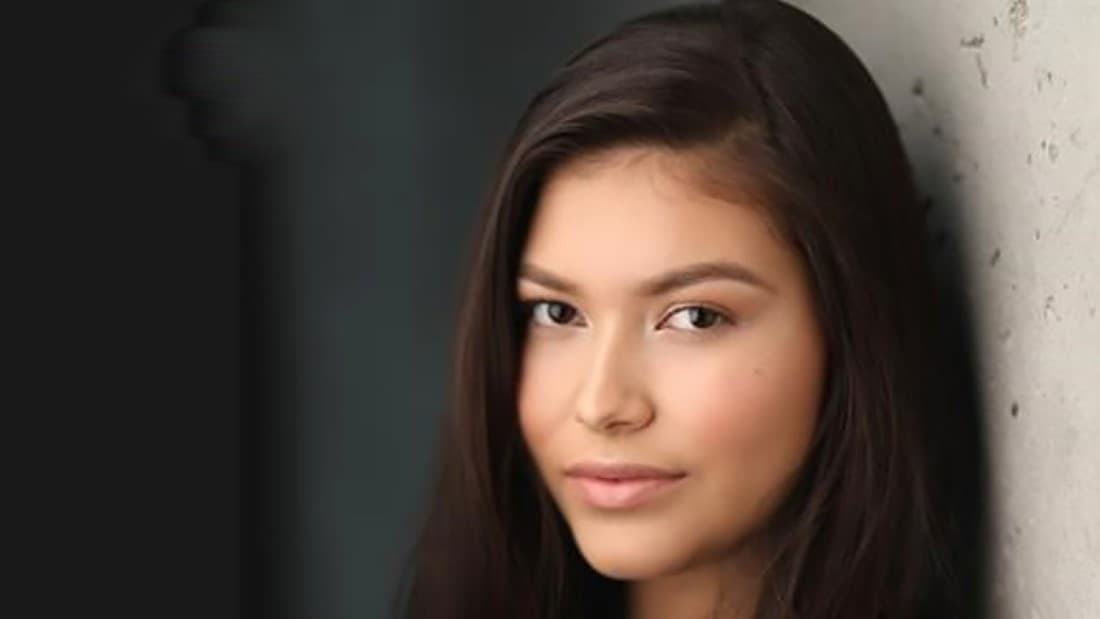 Alyssa Wapanatahk, better known as Alyssa Alook is a well-known Canadian Cree actress who started her career in television with a short film, called Pookmis, in 2018.
She is a member of the Bigstone Cree First Nation and her reserve is Wabasca, southwest of Fort McMurray.
Some of her noteworthy performances were in Peter Pan & Wendy and Robo Games. However, the role that was her shot to fame, was Napes Kasêkipatwât in The Boy and the Braid. Alyssa is married and has a daughter.
22. Marisa Quintanilla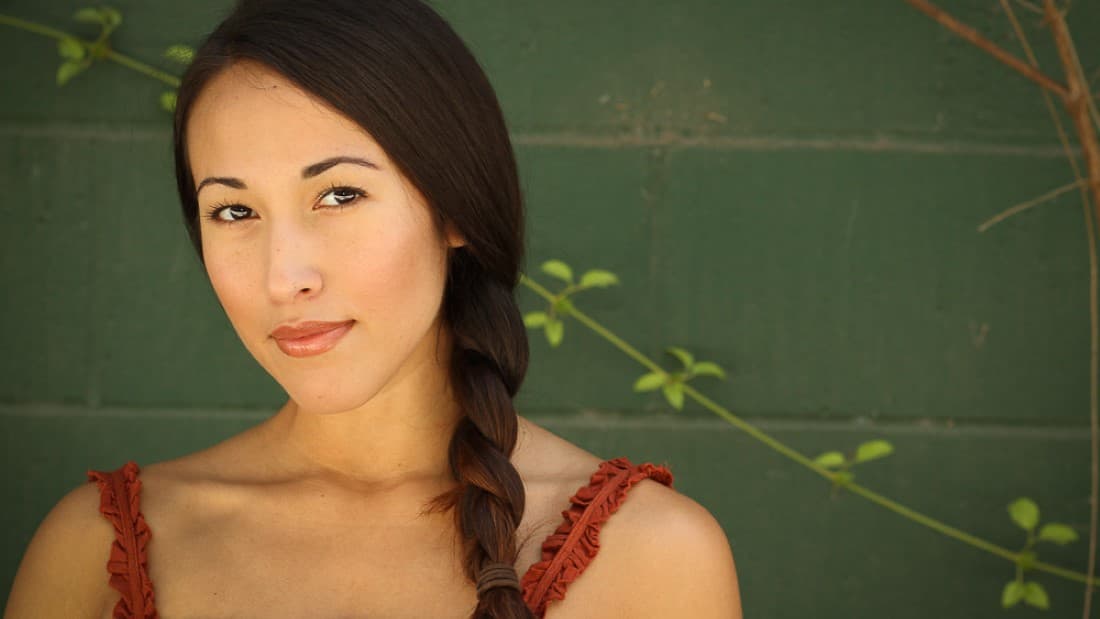 Marisa Quintanilla is a Texas-born American actress who is best known for her role of Huilen, in the box-office hit, Twilight Saga: Breaking Down Part 2.
She is a Native American Lipan Apache and belongs to a Hispanic heritage, and is an officially enrolled member of the federally recognized Lipan Apache Tribe from Texas.
She is also the founder of Monarch Media Productions, an organization that works to generate content that challenges the usual stereotypes in film, television, and new media, and promotes diversity.
The production's very first big project was Sweet Mary and Jane and Marisa was the co-producer, co-creator, and co-starred in the female-centric comedy film.
21. Maya Zapata
Maya Zapata is a well-known Mexican actress who works in both films, theatre, and television. She is one of the most versatile and experienced actresses in the field of cinematography, having over 30 films under her belt.
Some of her better-known performances were The Three Burials of Melquiades Estrada, All Inclusive, Morenita, Los Inadaptados, Bordertown, and Streeters.
Some of her television performances were for The Cesar, Run Coyote Run, and Selena's Secret. She has also been a part of Mana's music video; Angel de Amor.
20. Nyla Rose
Nyla Rose is a renowned American actress and professional wrestler. She is a former AEW Women's World Champion and her first television appearance was for the Canadian series, The Switch, in which she was the lead.
Nyla is both a Native American and an African American. Her Native side is of the Oneida heritage. A couple of her other notable works are Dissensions and Spiros and the Hood.
Nyla also co-wrote the comic book, Giant-Size X-Men: Thunderbird #1.
19. Michelle Thrush
Michelle Thrush is a Cree and a well-known First Nations activist for Aboriginal Canadians and other Indigenous peoples of the Americas as well as a Canadian actress.
She had an extremely prolific career, back in the 1980s. Her best-known performance was for the role of Gail Stoney in Blackstone, which won her the Gemini Award for Best Performance by an Actress in a Continuing Leading Dramatic Role (2011) as well as a couple of recurring roles in North of 60 as Sylvie LeBret and Arctic Air.
She was also a part of the Cesar award and Palme d'Or nominated Jimmy P: Psychotherapy of a Plains Indian.
18. Q'orianka Kilcher
Q'orianka Waira Qoiana Kilcher is an American actress, activist and singer. Her best-known performances were in the role of Pocahontas in the 2009 movie The New World and Ka'iulani from Princess Kaiulani.
She also had a recurring role in Yellowstone. While she was born in Baden-Württemberg, West Germany, her father belongs to a Quechua-Huachipaeri background and her mother is an American human rights activist of Swiss-German origin.
Some of her other noteworthy performances in films were for Ben & Ara, Shouting Secrets, Dora, and the Lost City of Gold, and some of her television hits where she played recurring roles, were for Sons of Anarchy, The Birthday Boys, and The Killing.
In The Alienist, she played the titular role of Mary Palmer.
17. Sheila May Tousey
Sheila May Tousey is a Keshena, Wisconsin-born Native American actress, having Menominee and Stockbridge-Munsee heritage. Tousey was raised on Menominee and Stockbridge-Munsee reservations, and her first role was in Thunderheart, after which she appeared in Medicine River, in the very same year.
She has also had a recurring role in Law & Order. A few of her other noteworthy performances were in Slaughter of the Innocents, Grand Avenue, Ravenous, Dreamkeeper, and Christmas in the Clouds.
She also directed a play when she was in university, called An Evening at the Warbonnet.
16. Tonantzin Carmelo
Tonantzin Carmelo is an American actress, who has worked in television, films, and theatre. She has been a part of Steven Spielberg's miniseries, titled Into the West, which also earned her a Screen Actors Guild nomination for an Outstanding Performance by a Female in a Television Movie or Miniseries.
In 2021, she was also a part of the television series, The English on BBC and La Brea on NBC.
Tonantzin is of Indigenous and Latina descent. She was also seen in the Imprint, in the lead role of Shayla Stonefeather.
Carmelo is also a member of the Tongva Language Committee for Revitalization.
15. Yvonne DeLaRosa
Yvonne DeLaRosa is an American actress having Columbian and Native American heritage. She's worked in a variety of mediums, right from film, and television to theatre and is also a philanthropist and activist.
She started her career in Senor White, a Fox series. Her parents are of Colombian (mother) and Native American (father) descent.
She is married to sports filmmaker Sam Boyer, and they have a daughter together. Some of her other successful appearances on television were for The Closer, Law & Order: LA, and a special appearance in How I Met Your Mother.
Some of her film appearances were for The Sorrow, Circulation, and Memoirs.
14. Catherine Bach
Catherine Bachman, known as Catherine Bach, is a well-known television actor. She was born in Cleveland and while her father has German ancestry, her mother belonged to the Verdugo family, known to be one of the earliest landed families in California.
Bach is best known for her role as Daisy Duke in the series, The Duke of Hazzard as well as the role of Margo Dutton in the series, African Skies.
She was also a part of the much-loved CBS soap opera, The Young and the Restless, in which she starred in the role of Anita Lawson.
13. Elpidia Carrillo
Elpidia Carrillo is a famous Mexican director and actress. She has performed in both film and television, in both US and Latin America.
Her best-known performances were for supporting roles in the cult film, Predator, Bread, and Roses as well as in Nine Lives.
Carrillo won a nomination for an Independent Spirit Award as Best Female Lead, courtesy of her performance for Salvador.
Another independent film that she is known for, is The Other Conquest, where she had the role of Tecuichpo.
12. Jenny Gago
Jenny Gago is an American-Peruvian actress, who has given quite a few noteworthy performances, which include playing the role of Maria in Knots Landing, Maria Sanchez from My Family, Det.
Ochoa in Southland as well as Anaya in The Agency. She is considered one of the most respected, versatile, and loved Latina actresses in Hollywood.
She has a degree in Theatre Arts from UCLA as well as a scholarship that she was presented by Lee Strasberg himself, asking to attend his institute.
11. Misty Upham
An actress who is not amongst us anymore, Misty Upham was a well-known Blackfeet actress, who had risen to prominence courtesy of her role in the film, Frozen River.
The performance won her a nomination for an Independent Spirit Award in Best Supporting Female. A couple of her other successful film appearances were in Jimmy P: Psychotherapy of a Plains Indian as well as in August: Osage County.
She has had a tragic life, right from childhood to adulthood, and an equally tragic death, wherein her family still refuses to believe that her death was natural.
10. Rosario Dawson
Rosario Dawson is a well-known American actress having Puerto Rican and Afro-American roots from her mother's side and Irish and Native-American ancestry from her father's side.
She made her debut in the film, Kids, in 1995. Some of her other prominent roles were for Percy Jackson & the Olympians: The Lightning Thief, Unstoppable, Zookeeper, Trance, Zombieland: Double Tap, and more.
IndieWire had named Dawson as being one of the best actresses to have never received an Academy Award nomination.
9. Jessica Matten
Jessica Matten is a well-known Canadian producer and actress. She was born in Edmonton, Alberta, and of the Red River Metis and Saulteaux-Cree heritage, from her mother's side.
She has appeared in Netflix's Frontier alongside Jason Momoa and was also seen in CBC's show, Burden of Truth.
A couple of her other works were in Tribal where she plays the role of a newly appointed indigenous chief of the police in Alberta, Canada, and the horror film, The Empty Man.
Jessica is also the President of 7 Forward Entertainment and co-founder of The Counting Coup Indigenous Film Academy.
8. Lily Gladstone
Lily Gladstone is an American actress who was born in Browning, Montana, and belongs to the Blackfeet and Niimiipuu ancestry.
She is also a distant relative to the British Prime Minister, William Gladstone. She started her career with the feature film, Certain Women, which won her the Best Supporting Actress at the Los Angeles Film Critics Association Award as well as the Best Supporting Actress at the Boston Society of Film Critics.
Another landmark film of hers was Killers of the Flower Moon, directed by Martin Scorsese. A few of her other notable films were Walking Out, Buster's Mal Heart, and Winter in the Blood.
7. Megan Fox
Megan Denis Fox, is an American actress from Oak Ridge, Tennessee, and she is of mixed heritage; ranging from Scottish, English, German, Scot-Irish, Powhatan Native American, and French ancestry.
Fox started her career with the family film, Holiday in the Sun and continued being a part of multiple supporting roles in both film and television, before her breakout role in Transformers, as Mikaela Banes.
She also played the titular character of April O'Neil in the film Jennifer's Body. Fox has won four Teen Choice Awards as well as two Scream Awards.
6. Elle-Máijá Tailfeathers
Elle-Máijá Apiniskim Tailfeathers is a well-known Canadian filmmaker, producer, and actor, belonging to the Blackfoot and Sami ancestry and hailing from the Kainai First Nation in Canada.
She is the recipient of several Canadian Screen Awards and though she started her career with acting, she eventually moved to filmmaking.
She is also an active member in addressing issues related to the First Nation communities. Some of her well-known performances were in Another Cinderella Story, Unclaimed, Blood Quantum, Night Raiders, and the very latest, Stellar.
5. Raven-Symone
Raven-Symoné Christina Pearman-Maday, better known as Raven, is an American actress, songwriter, and singer. While she has both African-American and Native American-ancestry, she prefers to identify with the latter.
Raven started her career as a child artist in The Cosby Show, as Olivia Kendall, followed by Hangin' with Mr. Cooper as Nicole Lee.
However, one of her much-loved performances was in the role of Raven Baxter on the Disney series, That's So Raven, a show that not only won her lots of accolades but was a cult hit of its time.
4. Vanessa Hudgens
Vanessa Hudgens is an American actress and singer, who rose to prominence for her portrayal of Gabriella Montez in the hit series (both film and television) High School Musical.
Her debut feature was in Thirteen. She is of Irish, French, and Native American descent from her father's side and Filipino descent from her mother's side.
Some of Vanessa's other hit performances include The Wizard of Oz, The King and I, The Music Man, Cinderella, and Journey 2: The Mysterious Island.
She has also worked in a lot of television shows, giving guest appearances in The Suite Life of Zack & Cody, Drake & Josh, and Quintuplets, and other appearances in several reality shows such as herself.
3. Karina Lombard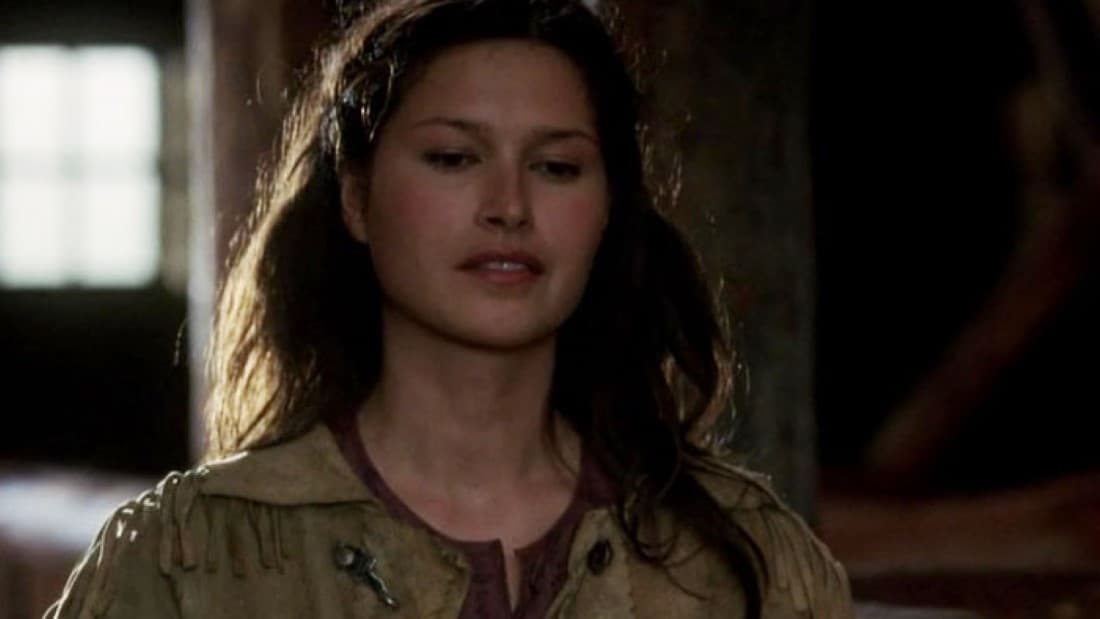 Karina Lombard is a Tahitian-born actress and is known for holding brilliant acting prowess. She started her career by modeling in the late 80s, before finding her breakthrough role in Wide Sargasso Sea.
She was also seen in the role of Isabel Two in Legends of the Fall, Marina Ferrer in The L Word as well as chief Nonhelema in Timeless.
She's also given quite a few noteworthy performances on television, including The 4400 as well as on FX's Rescue Me in the recurring character of Genevieve.
2. Julia Jones
Julia Jones is best known for playing the role of Leah Clearwater in The Twilight Saga, starring in Dexter: New Blood as well as for the role of Kohana in HBO's Westworld.
Jones's mother is of English descent whereas her father was part of Choctaw, Chickasaw, and African-American descent. She has also modeled for several leading brands such as Levi Strauss & Co and Esprit Holding.
Some of Jones' other notable film appearances were in Hell Ride, Jonah Hex, and The Ridiculous 6.
1. Vanessa Williams
Vanessa Lynn Williams is a well-known American singer, actress as well as a fashion designer. She gained prominence as the very first African-American to ever receive the Miss America title, back in 1983.
She is of mixed ethnicity, having English, Welsh, Irish, Finnish, Portuguese, Italian, and Native American ancestry. Some of her notable performances in television were for, The Odyssey, Ugly Betty, Desperate Housewives, and Daytime Divas, and some noteworthy film performances were in Eraser, The Adventures of Elmo in Grouchland, Hannah Montana: The Movie, Soul Food, and My Brother.
For all the authentic film lovers out there, we hope this list comes in handy, in knowing a little more about your favorites and catching some genuine masterpieces you might not have heard of before. So, happy reading!