»
Top 11 Best John Travolta Movies On HBO Max In 2023 [Ranked]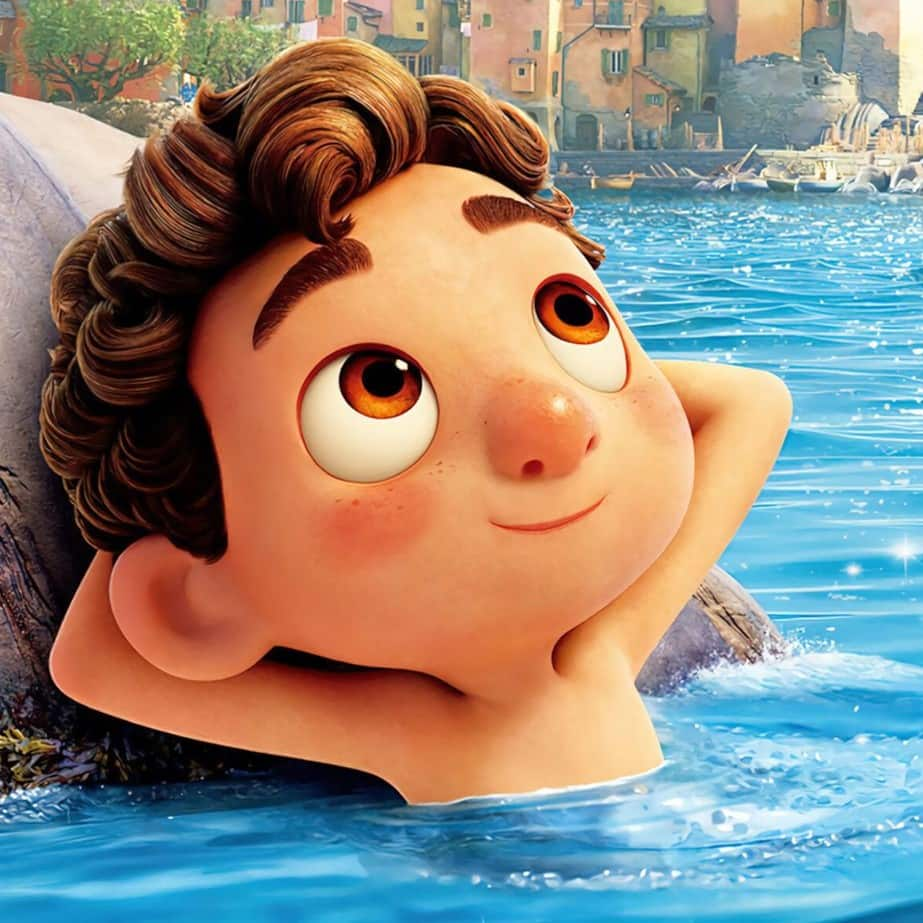 Charlie-Posted May 25, 2023
---
John Travolta is an American actor who started his career in the 1970s with the television sitcom Welcome Back, Kotter. This was followed by roles in box office hits, Carrie, Grease and Urban Cowboy.
Despite going through a career slump, he went on to star in cult hits like Pulp Fiction, Bolt, Primary Colors, Get Shorty and Broken Arrow. Travolta has won a Golden Globe and Primetime Emmy and is also a singer-songwriter. He has released 9 albums and 4 of his singles have also charted on Billboard Hot 100's Top 40 and is a private pilot.
If you're looking for some of Travolta's greatest hits available on HBO Max, our list below has got you covered.
1. Pulp Fiction (1994)
Pulp Fiction is an exceptional movie that managed to win over both critics and audiences alike. With Quentin Tarantino at the helm, the film showcases the talents of John Travolta, Uma Thurman, and Samuel L. Jackson, who delivered outstanding performances throughout.
Upon its release in 1994, it went on to earn a staggering $213,928,762 at the box office, cementing its position as one of the most successful movies of all time.
Jules Winnfield and Vincent Vega are two low-level hitmen tasked with retrieving the stolen suitcase of their boss, mob kingpin Marsellus Wallace. Meanwhile, Vincent is also entrusted with taking Mrs Wallace for a good time, as her husband is unavailable.
On the other hand, Butch Coolidge, an ageing boxer, is paid to lose a fight but ends up winning it by accidentally killing his opponent and must now flee town.
While these stories seem unrelated, they're all interconnected in a series of funny, bizarre and unexpected incidents.
Available Countries: Portugal
2. Hairspray (2007)
Hairspray is not your typical comedy-drama movie; we firmly believe that it's one of the best in the genre. This Adam Shankman directorial venture thrives on a cast and crew of accomplished performers, who come together to deliver a motion picture that exceeds everyone's expectations.
Some notable crew members involve Leslie Dixon, and John Waters (screenwriter), and Bojan Bazelli (cinematographer).
Hairspray bettered several credits in the genre and earned praises from fans and critics alike. Additionally, it went on to win various accolades, including AARP Movies for Grownups Awards, ASCAP Film and Television Music Awards, and Broadcast Film Critics Association Awards.
Tracy Turnblad and her best friend Penny Pingleton are huge fans of a local teen dance television show, The Corny Collins Show. When one of the dancers on the show takes a sudden leave of absence, auditions are taken to find a suitable replacement.
When Tracy attends it, Velma, who manages the station and whose daughter is part of the squad, rejects her for being overweight. When she practices dance moves with African-American kids, Corny Collins and teen heartthrob and dancer Link Larkin on the Show take note of her, with the former choosing her to join them.
However, Velma does all she can to ensure Tracy is unable to be a part of the show and is ousted so that her daughter's chances don't get hampered.
Available Countries: Netherlands, Brazil, and Argentina
3. Urban Cowboy (1980)
Urban Cowboy is a drama-romance which has been helmed for the screen by James Bridges.
Toplined by actors such as John Travolta, Debra Winger, and Scott Glenn (main characters), the film was released in 1980 with a runtime of 2 hours and 12 min.
Bud Davis is a native Texan who moves to Houston on a job at an oil refinery. He aims to make enough money to return home and buy some land. As he stays with his uncle's family, he soon begins to embrace the local nightlife of Pasadena and spends nights at a famous bar and nightclub.
One night, he comes across Sissy, a feisty woman at the bar and they fall in love and get married. However, as time goes by they realise how incompatible they are, as Sissy is fiercely independent while Bud is stuck in his notions of traditional gender roles.
Available Countries: United States
4. Austin Powers in Goldmember (2002)
With a budget of $63,000,000, this blockbuster film raked in an impressive $296,938,801 at the box office. Directed by Jay Roach and featuring a star-studded cast including Mike Myers, Beyoncé, and Seth Green, this movie is a must-watch for all movie fans.
The arch-nemesis of the 60s crackpot-spy Austin Powers has escaped a maximum-security prison. Dr Evil and his tiny cloned version Mini-Me hatch a scheme with the gold-crazed supervillain Goldmember, who is known for being quite the pervert.
Before long, Nigel Powers finds his life on the line, prompting his son Austin Powers to initiate a rescue mission. He teams up with undercover agent Foxxy Cleopatra to seek solutions based on mysterious events that took place in 1975.
Available Countries: Brazil, and Argentina
5. The Taking of Pelham 123 (2009)
The Taking of Pelham 123 is an action-crime film that has been helmed for the screen by Tony Scott. It features actors Denzel Washington, John Travolta, and Luis Guzmán in pivotal roles. The motion picture was released in 2009 with a 1 hour and 46 min runtime.
Ryder and his accomplices hijack Pelham 123, a New York subway train, and take the passengers hostage for a ransom. A metropolitan transportation employee, Walter Garber, negotiates with Ryder; but Ryder discovers allegations against Garber and has leverage.
When the mayor's attempt to pay the ransom goes awry, Ryder comes up with a new plan – to separate from the train and go his own way. Garber catches up to Ryder and the two have a final showdown.
Available Countries: Trinidad and Tobago
6. Look Who's Talking (1989)
Starring John Travolta, Kirstie Alley, and Olympia Dukakis, Look Who's Talking is your run-of-the-mill comedy that hit the screens in 1989. The film's screenplay was written by Amy Heckerling and it was made under the direction of Amy Heckerling. It opened to mixed reviews from critics and failed to gain widespread recognition.
Mollie becomes pregnant during an affair with married executive Albert, who refuses to take responsibility for the baby and her. Being a single mother, she finds a romantic inkling with the cab driver who had taken her to the hospital but is sceptical of proceeding, worried about whether he is suitable for the baby.
Meanwhile, the baby's point-of-view about his new father and all else in between is seen through a voice-over.
Available Countries: Brazil, and Argentina
7. Basic (2003)
Starring John Travolta, Samuel L. Jackson, and Connie Nielsen, Basic tells a familiar story with a competent script and direction. While not a standout in any particular area, it provides a solid movie-going experience.
Master Sergeant Nathan West and his unit are presumed dead during a live fire exercise in Panama; the two survivors Dunbar and Kendall are brought in for interrogation. When unexpected assistance interferes with military investigator Captain Julia Osborne's questioning, she starts putting the missing pieces together.
Meanwhile, Dunbar reveals an underhanded drug racket in West's rival unit, and Osborne confronts her boss about it. When Kendall leaves a clue before his death, Julia decides to uncover the truth behind the ruthless Nathan West and the missing cadets, while piecing together how her boss, Colonel Bill Styles is involved in all the mess.
Available Countries: United States
8. Swordfish (2001)
Swordfish premiered in theatres in 2001. Directed by Dominic Sena, this movie features John Travolta, Hugh Jackman, and Halle Berry in the lead. If you have a particular liking for action-crime movies, then you can try this title.
Swordfish received a score of 6.5 on IMDb and 32 on Metacritic.
Stanley Jobson is a cyber-hacker who is out on parole, forbidden from using the internet. Ginger, an undercover DEA agent, insists Stanley work with Gabriel Shear, a man who makes him develop a worm to siphon government funds.
When Stanley realises, he is the bait to get to Gabriel, he codes a back door that reverses the transfer. Gabriel however, catches on to the scheme and kidnaps Stanley's daughter, ordering him to re-siphon the funds.
Stanley fights to get his daughter back.
Available Countries: Brazil, and Argentina
9. Michael (1996)
Michael is a competent, if unremarkable, entry in the comedy-drama genre. The cast and direction are serviceable, but the predictable plot and lack of surprises may leave some viewers underwhelmed.
The National Mirror is a tabloid that reports on unexplainable phenomena. When the magazine editor receives a tip about a woman living with an angel in her house, he sends his staff to investigate.
At the boarding house of Pansy Milbank, they meet Michael, who claims to be an archangel. When Pansy unexpectedly dies, they decide to take Michael to Chicago. There, he reveals his true mission – to get Frank and Dorothy, two of the staff members, to fall in love with each other.
Available Countries: Brazil, and Argentina
10. Wild Hogs (2007)
Helmed for the screen by Walt Becker, Wild Hogs is an action-adventure that hit the screens in 2007.
Its crew members include Brad Copeland (screenplay), Robbie Greenberg (cinematography), and Penny Rose (costume), among others. The full-length feature was able to amass over $253,625,427 at the box office and received BMI Film & TV Awards.
Four middle-aged men, Doug, Woody, Bobby, and Dudley, escape their monotonous lives by riding in their motorcycle club, the Wild Hogs. During the group's bike ride to California, they have a rough encounter with Jack Blade, head of the outlaw Del Fuegos biker gang.
When a stunt by Woody causes Jack's bar to burn down, the gang pursues the Wild Hogs to New Mexico. As the town is terrorised by the Del Fuegos, the locals too choose to side with the Wild Hogs. When the two gangs confront each other, there can only be one winner.
Available Countries: United States
11. The Poison Rose (2019)
Featuring John Travolta, Morgan Freeman, and Brendan Fraser in the lead, The Poison Rose is a crime-mystery movie that was released in 2019. It comprises a talented team of crew members Francesco Cinquemani, and George Gallo (director), Francesco Cinquemani, Luca Giliberto, and Richard Salvatore (screenplay), Terry Stacey (cinematography), and others.
The motion picture received a score of 4.7 on IMDb, while it received 26 out of 100 on Metacritic.
Carson Phillips is a private investigator from Los Angeles who's hired to investigate Barbara Van Poole, a mental facility patient in his hometown in Texas. When he reaches the sanitorium, everyone around seems quite nervous and Dr Miles, who runs the facility is evasive.
He also comes across his ex-girlfriend Jayne and her daughter Becky as well as her husband Happy. When Becky's husband Happy dies all of a sudden and Becky is framed, Carson begins to have his doubts.
Soon he realises that everyone in the town is hiding something sinister and dirty. Carson will have to uncover the town's secret, solve the murder and protect the ones he cares for.
Available Countries: Brazil, and Argentina