»
Top 12 Best Jason Momoa Movies On Netflix In 2023 [Ranked]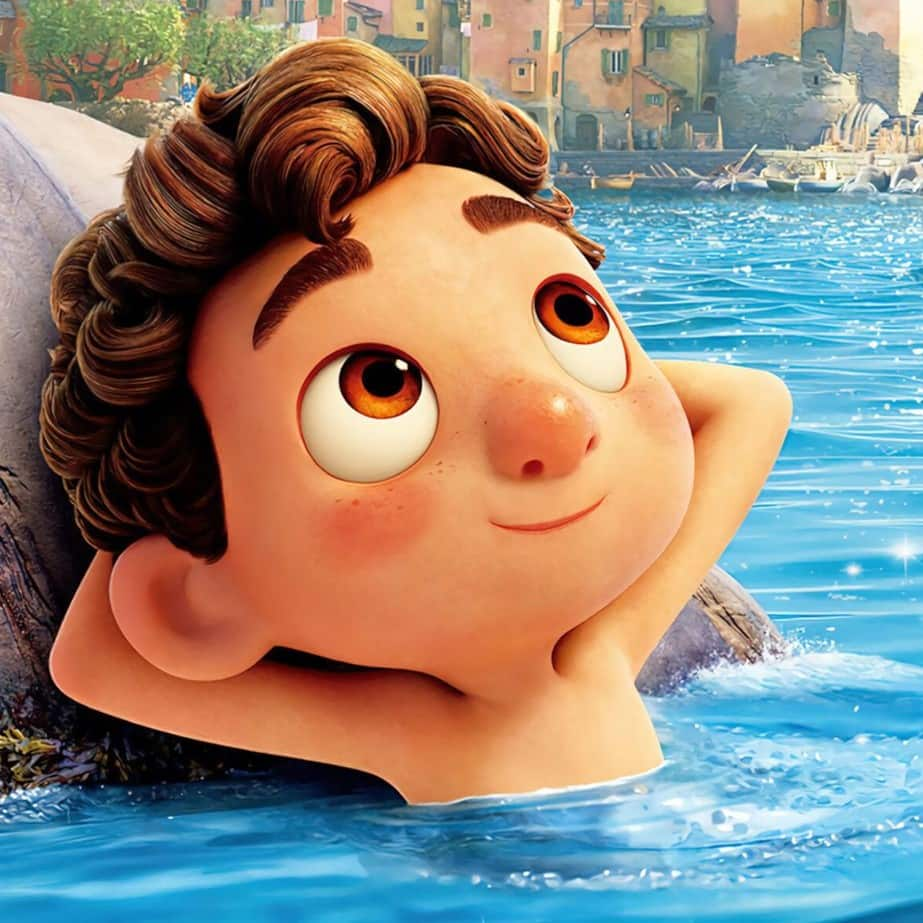 Charlie-Updated May 28, 2023
---
Jason Momoa, who began his career in 1999 with the drama series, Baywatch, has continued to push his horizons in the roles he chooses to play and experiment with the genres. Jason starred in several TV shows and films for which he enjoyed a good chunk of the audience's appreciation.
His most prominent role as mighty Khal Drogo, the warlord of the Dothraki in the massively popular Game of Thrones series, caused massive ripples in his popularity. After he became part of the DCEU, Jason's Aquaman made his first appearance as a cameo in Batman v Superman: Dawn of Justice, after which he was also present in Justice League, and its director's cut and finally led his own film, Aquaman, in 2018.
Some of the movies from his filmography readily available on Netflix are listed below.
1. Dune (2021)
Actors Timothée Chalamet, Rebecca Ferguson, and Zendaya have delivered stellar performances in Dune. Thanks to them, the feature film was able to receive various nominations and wins, including Academy Awards, USA, BAFTA Awards, and AACTA International Awards.
Duke Leto is summoned by the Emperor to come and take over the stewardship of Arrakis, the only source of Spice, a sacred hallucinogen. Once there, the Duke's son Paul Atreides finds himself stuck between two worlds, while the monstrous Baron Vladimir begins to plot an act of revenge.
Plagued with visions of a dark future, can Paul fulfil what destiny has in store for him in Dune?
Available Countries: Australia, Italy, and Japan
2. The Lego Movie 2: The Second Part (2019)
The Lego Movie 2: The Second Part is a competent, if unremarkable, entry in the animation-action genre. The cast and direction are serviceable, but the predictable plot and lack of surprises may leave some viewers underwhelmed.
Five years have passed since the invasion by Lord Business, and Duplo aliens arrived in the Lego universe warning of destruction. Now, Finn, a teenager, has reworked Bricksburg as Apocalypseburg, and his sister Duplo continues to attack the citizens leading to a big threat surrounding their life.
As family morals take the central stage and parallel the occurrences of the Lego universe and the real world, there are several lessons learned along the way.
Available Countries: Australia, Germany, New Zealand, and Switzerland
3. Aquaman (2018)
Bankrolled by Warner Bros., Aquaman is an action-adventure starring Jason Momoa, Amber Heard, and Willem Dafoe in prominent roles.
Helmed by James Wan, the motion picture became a box-office success as it amassed $335,104,314 in the United States of America and Canada. Its worldwide total was $1,148,528,393 against a production budget of $160,000,000.
Arthur Curry, born on the shores of the sea, is of half-human (from his humble lighthouse keeper father) and half-Atlantean descent (from his Queen of Atlantis mother), thereby making him the rightful heir of the kingdom of Atlantis.
However, he soon finds out that Atlantis is being ruled by his evil half-brother Orm, who plans on uniting the seven underwater kingdoms to wage a united war on the surface.
To prevent this catastrophe from happening, Arthur must realise his true potential as Aquaman and with the help of Mera and Nuidis Vulko save Atlantis and the surface, from Orm's evil plans.
Available Countries: Germany, France, Italy, and Switzerland
4. Braven (2018)
Starring Jason Momoa, Garret Dillahunt, and Jill Wagner, Braven tells a familiar story with a competent script and direction. While not a standout in any particular area, it provides a solid movie-going experience.
Joe is a family man living with his wife and has a daughter, Charlotte. Joe's father, Linden suffers from a head injury which leads him into a brawl at a bar. On his wife's suggestion, Joe takes his father to their family's cabin to spend some time bonding and discovers Charlotte has tagged along unannounced.
However, Joe's plans go awry when he finds himself surrounded by a drug cartel. In the face of danger, the family becomes Joe's strength.
Available Countries: Indonesia
5. The Bad Batch (2016)
The Bad Batch is an action-horror which has been helmed for the screen by Ana Lily Amirpour.
Toplined by actors such as Suki Waterhouse, Jason Momoa, and Jayda Fink (main characters), the film was released in 2016 with a runtime of 1 hour and 58 min.
On her exile out of Texas and into a desert, young woman Arlen gets kidnapped by two cannibals who cut her off her right arm and leg. Arlen kills her captors, manages to escape to the desert, and meets a hermit.
The hermit brings Arlen to a makeshift establishment called Comfort. Miami Man, cannibals' leader, is searching for his wife and daughter and makes Arlen aid in his search, where she discovers the harem of Comfort's leader, The Dream.
Available Countries: United States, United Kingdom, Canada, Australia, and Germany
6. Batman v Superman: Dawn of Justice (2016)
With a budget of $250,000,000, this blockbuster film raked in an impressive $873,637,528 at the box office. Directed by Zack Snyder and featuring a star-studded cast including Ben Affleck, Henry Cavill, and Amy Adams, this movie is a must-watch for all movie fans.
The humans of Metropolis believe that Superman isn't the superhero every hails him to be because of his alien-like powers. Batman agrees and decides to bring him down, looking at him as a threat to humankind.
Lex Luthor, the owner of Lex Corp. on the other hand, is plotting to end humanity. Will it be the fall of one of the heroes or will Lex manage to bring his plans to fruition?
Available Countries: Germany, Italy, India, Japan, and Switzerland
7. Slumberland (2022)
Featuring Jason Momoa, Marlow Barkley, and Chris O'Dowd in the lead, Slumberland is an adventure-comedy movie that was released in 2022. It comprises a talented team of crew members Francis Lawrence (director), David Guion, and Michael Handelman (screenplay), Jo Willems (cinematography), and others.
The motion picture received a score of 6.7 on IMDb, while it received 40 out of 100 on Metacritic.
Nemo lives with her father, who teaches her how to manage the lighthouse where they stay. During a storm, Nemo loses contact with her father and is sent to her uncle, Philip. Adjustment to changes in life starts to prove difficult for Nemo, and with no friends, she becomes an outcast.
One night, when he falls asleep, Nemo wakes up in a slumberland and meets Flip. With his help, Nemo embarks on finding magical pearls to see her father again.
Available Countries: United States, United Kingdom, Canada, Australia, and Germany
8. Justice League (2017)
Helmed for the screen by Zack Snyder, Justice League is an action-adventure that hit the screens in 2017.
Its crew members include Chris Terrio, and Joss Whedon (screenplay), Fabian Wagner (cinematography), and Michael Wilkinson (costume), among others. The full-length feature was able to amass over $657,926,987 at the box office and received BMI Film & TV Awards and Golden Schmoes Awards.
Diana Prince reaches out to Bruce Wayne about Steppenwolf stealing one of the Mother boxes to terraform's Earth ecosystem and possible destruction and subsequent actions to stop Steppenwolf from taking over.
Wayne sensing the loss of Superman tries to connect with other heroes, asking them to join hands and defeat the villain's intentions. When chaos ensues and the situation worsens, the superheroes will need every help they can get, but without their Superhero, will they be enough?
Available Countries: France, Italy, India, Japan, and Switzerland
9. Bullet to the Head (2012)
Starring Sylvester Stallone, Jason Momoa, and Christian Slater, Bullet to the Head is your run-of-the-mill action-crime that hit the screens in 2012. The film's screenplay was written by Alessandro Camon and it was made under the direction of Walter Hill. It opened to mixed reviews from critics and failed to gain widespread recognition.
Detective Taylor Kwon is investigating the murder of his former partner, Greely, and his findings lead him to Bobo, who carried out the assassination. As Bobo saves Kwon's life from a bunch of corrupt officers, they decide to work together and steal a flash drive containing the criminating evidence against Morel, who hired Bobo.
Morel and his henchman close on Bobo by kidnapping his daughter, while Bobo and Kwon retaliate with equal force.
Available Countries: Canada, Germany, Brazil, Switzerland, and Argentina
10. Sweet Girl (2021)
Sweet Girl is a decent movie that didn't quite live up to its potential. Starring Jason Momoa, Isabela Merced, and Manuel Garcia-Rulfo and directed by Brian Andrew Mendoza, the movie had its moments but ultimately failed to impress critics or audiences when it was released in 2021.
Survival expert Ray is left devasted after his wife's death, left alone to take care of their daughter, Rachel. Ray is behind a man, BioPrime CEO, who had ordered to stop the production of a life-saving drug Ray's wife needed.
Ray hatches his plan to get back at the CEO and kills everyone on his path. His growing obsession worries his daughter, who is then allowed to help Ray trap the real culprit.
Available Countries: United States, United Kingdom, Canada, Australia, and Germany
11. Conan the Barbarian (2011)
Conan the Barbarian is an average action-adventure movie with some good moments. The performances by Jason Momoa, Ron Perlman, and Rose McGowan are competent, but the screenplay by Thomas Dean Donnelly, Joshua Oppenheimer, Sean Hood, and Robert E. Howard could have been tighter.
Conan is the son of a barbarian chieftain. When the evil warlord Khalar Zym seeks to reunite the pieces of the Mask of Acheron to conquer Hyboria, attacks their village, he kills everyone including Conan's father.
Conan is the only one who survives and swears vengeance. Years later Conan goes to Messantia where he sees a thief being chased by Lucius, one of Zym's soldiers. He confronts him and asks to be taken to Zym.
Meanwhile, Zym and his daughter Marique are in search of a pure-blood descendant of the Acheron hoping to unleash the mask's powers. Will Conan be able to stop them before all hell breaks loose?
Available Countries: Canada, and Indonesia
12. Once Upon a Time in Venice (2017)
Headlined by Bruce Willis, John Goodman, and Jason Momoa, Once Upon a Time in Venice is an action-comedy that hit the screens in 2017.
Mark Cullen brought the story to life with the help of competent crew members such as Mark Cullen, and Robb Cullen (screenplay), Amir Mokri (cinematography), and many others.
Steve Ford, a private investigator, gets his assistant, John, to find the location of a young woman, Nola and get her back. But, Ford and Nola get involved, which infuriates her brother, who hired Ford, leading them to go after him.
Steve hides with his friend Tino and steals Tino's car back from a gang leader, Spyder. In retaliation, Spyder takes Ford's dog and makes a deal with Ford doing a job for him in exchange for his dog.
Available Countries: Poland