»
Top 4 Best Alfred Hitchcock Movies On HBO Max In 2023 [Ranked]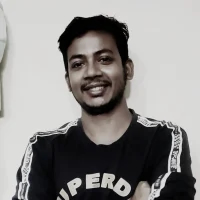 Aditya-Posted Oct 13, 2023
---
In Alfred Hitchcock's cinema, the art of storytelling and the thrill of suspense reach unparalleled heights. He is rightfully claimed as the "Master of Suspense," for his ability to create tension, intrigue, and unforgettable film moments has solidified him as one of the greatest directors in cinematic history.
Hitchcock's filmography is a treasure trove of story-narration gems, ranging from iconic classics like Psycho and Vertigo to suspenseful masterpieces such as North by Northwest and Rear Window. Beyond the intrigue, his films often explored the darker aspects of human nature, including obsession, guilt, and the complexity of moral choices, dwelling into the depths of the human psyche.
With this list, explore the world of Alfred Hitchcock Movies available on HBO Max and enter a realm of captivating excellence where every shot, every camera angle, and every twist of the plot is meticulously crafted to keep you on the edge of your seat.
1. Psycho (1960)
Looking for a movie that's both commercially successful and critically acclaimed? Look no further than Psycho. Directed by Alfred Hitchcock, and featuring a talented cast including Anthony Perkins, Janet Leigh, and Vera Miles, the film was released in 1960 to widespread critical acclaim.
It also managed to gross an impressive $32,052,925 at the box office, making it one of the most successful movies of its time.
A real-estate secretary, Marion and her boyfriend, Sam, talk about the differences and the difficulties in his financial capabilities leading to their inability to get married. However, Marion wants to be together, steals a hefty amount of cash and drives to Sam's home with it.
She meets Norman and his mother during her overnight stay at a motel. The presence of money from stealing weighs down on her, and Marion decides to return it until things take a different turn.
Available Countries: Argentina
2. North by Northwest (1959)
North by Northwest is an action-adventure film that has been helmed for the screen by Alfred Hitchcock. It features actors Cary Grant, Eva Marie Saint, and James Mason in pivotal roles. The motion picture was released in 1959 with a 2 hours and 16 min runtime.
An advertising executive, Roger Thornhill's life turns upside down when he gets kidnapped by Townsend, who has staged Thornhill's death after mistaking him for someone else. However, Thornhill survives the attempt but fails to make anyone believe in his story.
He visits the location under Townsend's name and meets a different man who later dies in his arms, while Thornhill gets blamed for his death. As he hides from the police, he learns the truth behind the confusion.
Available Countries: Brazil, and Argentina
3. Strangers on a Train (1951)
Looking for a movie to watch? Strangers on a Train could be a good option. With a runtime of 1 hour and 41 min and released in 1951, it stars Farley Granger, Robert Walker, and Ruth Roman and was directed by Alfred Hitchcock.
Amateur tennis star Guy Haines wishes to divorce his wife Miriam so he can marry Anne Morton. On a train journey, he comes across Bruno Anthony, a smooth-talking psychopath who gives him a murder proposition; two strangers who swap murders. While Bruno will kill Miriam, Guy will have to kill Bruno's father.
Haines pretends to find the idea amusing and leaves. However, when he returns home, he is met by Bruno, who informs him that Miriam is dead and now it's his turn to honour their deal.
Available Countries: Brazil, and Argentina
4. Stage Fright (1950)
Headlined by Marlene Dietrich, Jane Wyman, and Richard Todd, Stage Fright is a film-noir-mystery that hit the screens in 1950.
Alfred Hitchcock brought the story to life with the help of competent crew members such as Whitfield Cook, Alma Reville, Selwyn Jepson, James Bridie, and Ranald MacDougall (screenplay), Wilkie Cooper (cinematography), and many others.
An aspiring young actress, Eve, who is attracted to Jonathan, a fellow acting student, shelters him from capture by police.
The law is behind Jonathan because he is the suspect in murdering the husband of the woman he was seeing, but Jonathan maintains he is innocent and was only helping his mistress get rid of some evidence.
Eve and her father decide to help the desperate man and plan to bring out the truth behind the entire matter.
Available Countries: Portugal